Nationality

Japanese


Role

Actress




Name

Rina Koike





Height

156 cm (5 ft 1 in)




Occupation

Actress, model




Education

Asia University







Born

September 3, 1993 (age 30) (

1993-09-03

) Tochigi Prefecture, Japan


Movies and TV shows

Kamen Rider Kiva, Girl's Blood, Pretty Guardian Sailor Mo, 14‑sai no Haha, Kamen Rider Kiva: King of th



Similar

Yumi Sugimoto, Mitsuki Tanimura, Nana Yanagisawa
Rina koike vyj no 120 web photobook
Rina Koike (小池 里奈, Koike Rina) (born (1993-09-03)September 3, 1993, Tochigi Prefecture, Japan) is a Japanese actress and idol affiliated with Very Berry Production.
Contents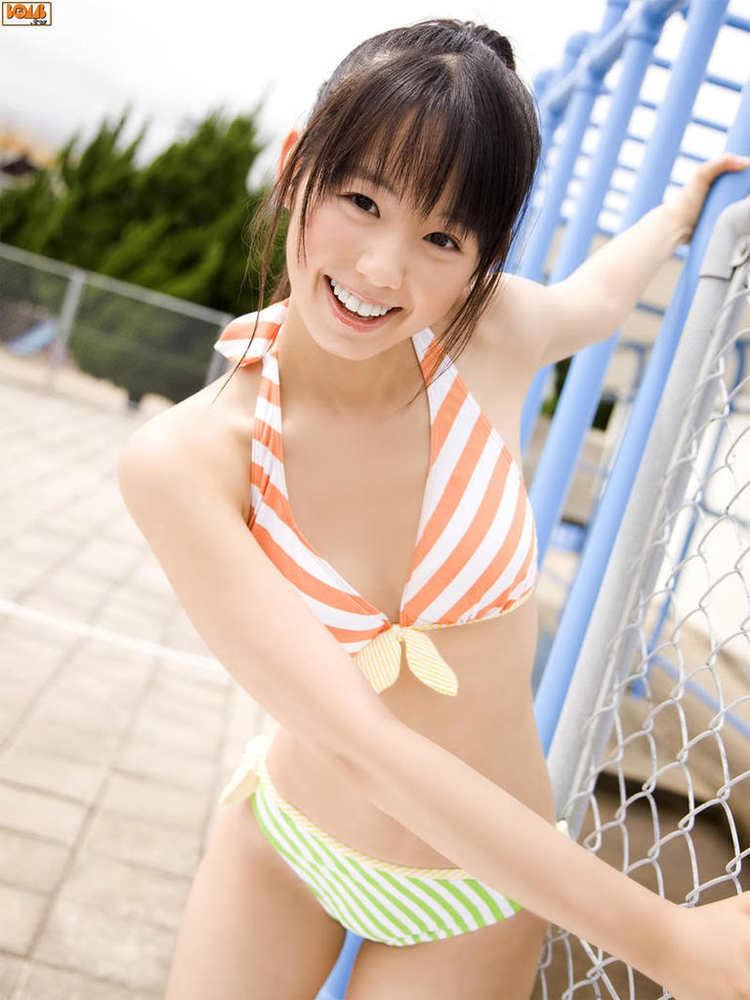 video message dari rina koike meibi project untuk japanese station
History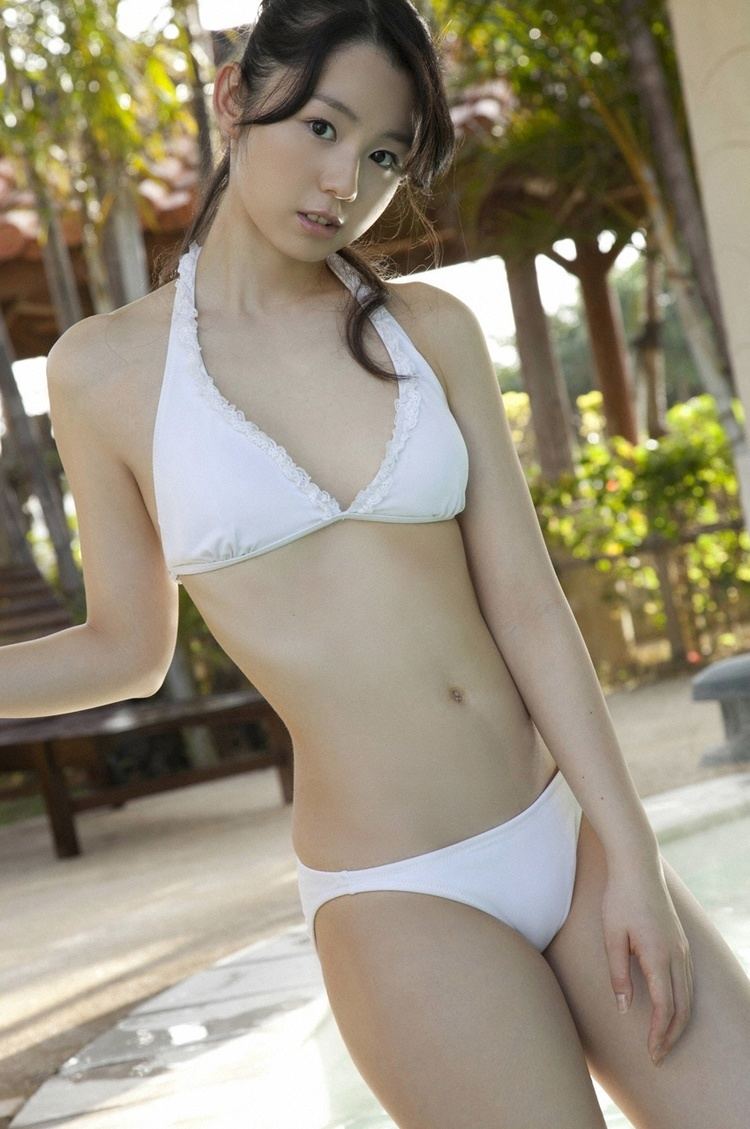 Koike started a junior idol career with the DVD Big Brother at age 10, when she was in 4th grade. Koike also works for Very Berry Production as a model. Koike Rina had a role on the live-action version of Sailor Moon, Pretty Guardian Sailor Moon. She plays the character Sailor Luna, as Luna transforms to a young girl later on in the series.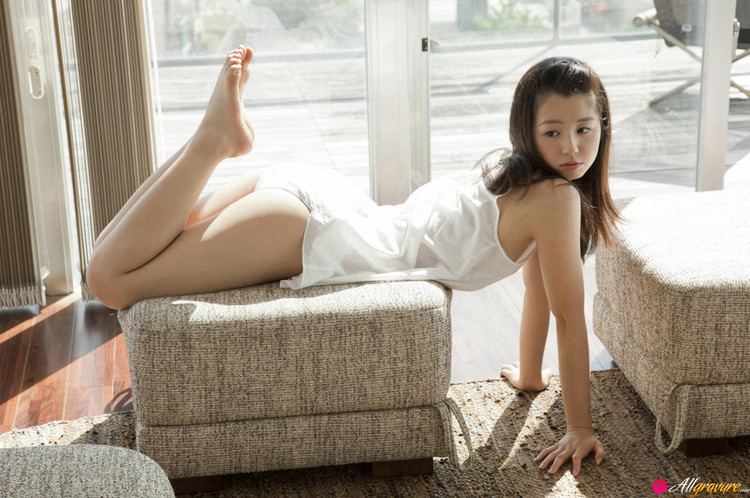 She also co-hosted the Pretty Guardian Sailor Moon Super Dance Lesson, on which she teaches the audience three different dances along with co-stars Miyuu Sawai and Myū Azama . These dances loosely follow line dancing. Sawai plays as Sailor Moon and Usagi Tsukino. Azama plays as Sailor Jupiter and Makoto Kino. Sawai and Azama wear special dance-costumes, but Koike is left out, wearing her ordinary costume from the show.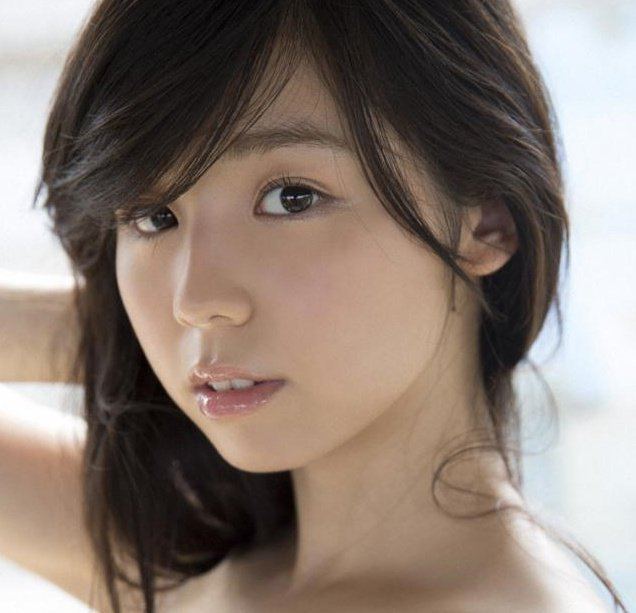 Koike has now released a photo collection titled "Innocence."
She also played the role of Shizuka on the 2008 Kamen Rider Series, Kamen Rider Kiva. In early 2011 she starred in the short TV drama Onegai Kanaete Versailles (おねがいかなえてヴェルサイユ "Fulfill My Wish Versailles"), alongside visual kei metal band Versailles.
Photobooks
2006: Tenshinranman ISBN 4775601091
2006: Ichinen shi-kumi jū kyū-ban ISBN 477620357X
2007: Rina biyori ISBN 978-4812432952
2008: Rina no tabi ISBN 978-4847041174 (Making with DVD)
2009: Rina-iro 4 〜 seasons 〜 ISBN 978-4054037755
2009: sabrina ISBN 978-4091030740
2009: Sono manma. ISBN 978-4847042003 (Making with DVD)
2009: Koike Rina no subete misemasu! ISBN 978-4575301861
2010: BOMB tokubetsu henshū DVD-tsuki mukku `Koike Rina to Kobayashi shōjo complete file' ISBN 978-4056059137
2010: 17-Sai ISBN 978-4063528190
2012: Sotsugyō ISBN 978-4091032256
2012: Mubobi. ISBN 978-4847044809
DVDs
2004: Onii-chan to Issho
2006: Rina. Tanjō shite kara 12-nen
2006: Rina sagashi tsuā go shōtai
2007: Rina wa honjitsu ten'nen nari
2008: Ri nattsu ☆
2008: Kamen Rider Kiva: King of the Castle in the Demon World (Nomura Shizuka role)
2008: Kētai shōjo ~ koi no kagai jugyō ~ Vol. 1 ~ Vol. 6 (Fujimiya Momoka role)
2009: Rina-shiki 4 ~ seasons ~
2009: Fushigi shōjo katō urara (Kato Urara role)
2009: Bikkuri na!
2010: Koike Rina@san Daime Akechi Kogorou-Kobayashi Shoujo No Jikenbo- (Kobayashi girl role)
2011: Koike Rina RINAism ♪ ~ Rina-teki shinka-ron ~
2012: JD RINA 3
2012: Ri na~tsu moto.
Filmography
Actress
2022
Ishiko and Haneo: You're Suing Me? (TV Series)
as
Ran Kayama
- Episode #1.8 (2022) - Ran Kayama
2021
Nairu pâchi no joshi-kai (TV Series)
as
Maori Takasugi
- Episode #1.8 (2021) - Maori Takasugi
- Episode #1.7 (2021) - Maori Takasugi
- Episode #1.5 (2021) - Maori Takasugi
- Episode #1.4 (2021) - Maori Takasugi
- Episode #1.2 (2021) - Maori Takasugi
- Episode #1.1 (2021) - Maori Takasugi
2020
Gourmet Detective Goro Akechi (TV Series)
as
Hina
- Episode #1.9 (2020) - Hina
- Episode #1.8 (2020) - Hina
- Episode #1.7 (2020) - Hina
2018
The Woman of S.R.I. (TV Series)
as
Asuka Miyauchi
- Episode #18.6 (2018) - Asuka Miyauchi
2016
Sumika Sumire (TV Mini Series)
as
Nanami Kato
- Episode #1.8 (2016) - Nanami Kato
- Episode #1.7 (2016) - Nanami Kato
- Episode #1.6 (2016) - Nanami Kato
- Episode #1.5 (2016) - Nanami Kato
- Episode #1.4 (2016) - Nanami Kato
- Episode #1.3 (2016) - Nanami Kato
- Episode #1.2 (2016) - Nanami Kato
- Episode #1.1 (2016) - Nanami Kato
2015
Yorozuya Jonny (TV Series)
2015
Shiromajo gakuen: Owari to hajimari
as
Rina Kinugasa
2015
Happy Landing
as
Aiko Machida
2015
Ultra Fight Victory (TV Series)
as
Sakuya
2015
Hula Girl & Choco the Dog (TV Movie)
2014
Kono Mystery ga Sugoi!: Bestseller Sakka kara no Chôsenjô (TV Movie)
2014
Ultraman Ginga (TV Series)
as
Sakuya
- Asu ni Kaketa Tataka (2014) - Sakuya
- Inochi to iu Na no Bôken (2014) - Sakuya
- Fukkatsu no Rugieru (2014) - Sakuya
- Bunretsu! UPG (2014) - Sakuya
- Kimi ni au tame ni (2014) - Sakuya
- Gan - Q no namida (2014) - Sakuya
- Shôrai no seinaru ken (2014) - Sakuya
- Fukkatsu no seikatsu (2014) - Sakuya
- Asayake no shi ni tatakau (2014) - Sakuya
- Hatsudô! Maguneuêbu sakusen (2014) - Sakuya
- Wasuresara Reta Kako (2014) - Sakuya
- Nakama to akuma (2014) - Sakuya
- Tsuyo-sa no imi (2014) - Sakuya
- Kokô no Senshi (2014) - Sakuya
- Ginga tai bikutorî (2014) - Sakuya
- Kiri hiraku chikara (2014) - Sakuya
2014
Suteki na Sen Taxi (TV Mini Series)
- Episode #1.7 (2014)
2014
River's Edge: The Ohkawabata Detective Agency (TV Mini Series)
- Mononoki Marin (2014)
2014
Tae Kwon Do Damashii: Rebirth
as
Saki
2013
Gokudou no tsumatachi Neo
as
Sakura Nishizawa
2013
Keiji 110 kiro (TV Series)
as
Aki
- Episode #1.5 (2013) - Aki
2012
Anonymous Detective (TV Series)
as
Mami
- Episode #1.3 (2012) - Mami
2012
The Female Teacher in Black (TV Mini Series)
as
Ishikawa Ai
- Episode #1.6 (2012) - Ishikawa Ai
2012
Hôkago wa mystery to tomoni (TV Series)
as
Mina Kato
- Episode #1.5 (2012) - Mina Kato
2010
Reinôryokusha Odagiri Kyôko no uso (TV Series)
as
Shoko Toda
- Episode #1.9 (2010) - Shoko Toda
- Episode #1.7 (2010) - Shoko Toda
2010
Sandaime Akechi Kogorou: Kyoumo Akechi ga korosareru (TV Series)
2010
The Shoeshine Boy (TV Movie)
2009
Sho no michi
as
Miki Tanmachi
2009
Challenged (TV Series)
as
Hiyo Okudera
- Sayonara, sensei (2009) - Hiyo Okudera
- Himei ga kikoenai (2009) - Hiyo Okudera
- 14-sai no merosu (2009) - Hiyo Okudera
- Pâtonâ (2009) - Hiyo Okudera
- Nekketsu kyoushi, futatabi (2009) - Hiyo Okudera
2008
Kamen Rider Kiva (TV Series)
as
Shizuka Nomura
- Finale: The Inheritors of Kiva (2009) - Shizuka Nomura
- Full Stop: Farewell, Otoya (2009) - Shizuka Nomura
- Lullaby: Release the Heart (2008) - Shizuka Nomura
- Encore: Nago Ixa Explosively Returns (2008) - Shizuka Nomura
- Triangle: Behead the King (2008) - Shizuka Nomura
- Revolution: Sword Legend (2008) - Shizuka Nomura
- Noise: Melody of Destruction (2008) - Shizuka Nomura
- Supersonic: Saga's Fight (2008) - Shizuka Nomura
- Applause: Motherly Dedicated Transformation (2008) - Shizuka Nomura
- Curtain Raising: Kiva's Identity (2008) - Shizuka Nomura
- When the Saints Go Marching In: I Am King (2008) - Shizuka Nomura
- 80's: Angry Rising Blue (2008) - Shizuka Nomura
- Fanfare: The Queen's Awakening (2008) - Shizuka Nomura
- Nocturne: The Lovely Messiah (2008) - Shizuka Nomura
- Fusion: Aura Storm (2008) - Shizuka Nomura
- Lesson: My Way (2008) - Shizuka Nomura
- Player: The Rules of Cruelty (2008) - Shizuka Nomura
- Resurrection: Checkmate Four (2008) - Shizuka Nomura
- Pomp and Circumstance: Thunderstrike Purple Eye (2008) - Shizuka Nomura
- Unfinished: Daddy Fight (2008) - Shizuka Nomura
- First Live: Golden Speed (2008) - Shizuka Nomura
- Roringu Suton: Yume no Tobira (2008) - Shizuka Nomura
- Symphony: Ixa, Fist On (2008) - Shizuka Nomura
- Soul: Dragon Castle, Angered (2008) - Shizuka Nomura
- Sanka: Mitsuboshi Yami no Furukôsu (2008) - Shizuka Nomura
- Replay: Humans Are All Music (2008) - Shizuka Nomura
- Duet: Stalker Panic (2008) - Shizuka Nomura
- Reverie: Wild Blue (2008) - Shizuka Nomura
- Heroic: Perfect Hunter (2008) - Shizuka Nomura
- Kumikyoku: Oyako no Baiorin (2008) - Shizuka Nomura
- Unmei: Weiku Appu! (2008) - Shizuka Nomura
2008
Kamen Rider Kiva: King of the Castle in the Demon World
as
Shizuka Nomura
2008
Kamen raidâ ura kiba: makai-jo no joo (TV Mini Series)
as
Shizuka Nomura
2008
Kamen Rider Den-O & Kiva: Climax Deka
as
Shizuka Nomura
2007
Yûnagi no machi sakura no kuni
2006
14-year-old Mother (TV Series)
as
Sayaka Nagasaki
- Namida no saishû kai supesharu- inochi tte nani? (2006) - Sayaka Nagasaki
- Mô ichido waratte- (2006) - Sayaka Nagasaki
- Shussan inochi wo kaketa nijyûyo-jikan (2006) - Sayaka Nagasaki
- Futatsu no inochi- dochira wo erabu? (2006) - Sayaka Nagasaki
- Okane de mirai wa kaemasuka? (2006) - Sayaka Nagasaki
- Watashi nimo boshi techô kuremasuka (2006) - Sayaka Nagasaki
- Bai bai- Hatsukoi ga shinda hi (2006) - Sayaka Nagasaki
- Tabidachi watashi wa mou nakanaiyo (2006) - Sayaka Nagasaki
- Sayonara- watashi no akachan (2006) - Sayaka Nagasaki
- Omae nanka mô musume janai (2006) - Sayaka Nagasaki
- Chûgaku sei no ninshin- gomenne, okâ-san (2006) - Sayaka Nagasaki
2005
Taxi Driver no Suiri Nisshi 21 (TV Movie)
2004
Pretty Guardian Sailor Moon: Special Act. (Video)
as
Luna Tsukino / Sailor Luna
2004
Pretty Guardian Sailor Moon (TV Series)
as
Luna Nekono / Sailor Luna
- Final Act (2004) - Luna Nekono / Sailor Luna
- Act 47 (2004) - Luna Nekono / Sailor Luna
- Act 46 (2004) - Luna Nekono / Sailor Luna
- Act 45 (2004) - Luna Nekono / Sailor Luna
- Act 40 (2004) - Luna Nekono / Sailor Luna
- Act 39 (2004) - Luna Nekono / Sailor Luna
- Act 35 (2004) - Luna Nekono / Sailor Luna
- Act 31 (2004) - Luna Nekono / Sailor Luna
- Act 29 (2004) - Luna Nekono / Sailor Luna
2004
Kirari Super Live (Video)
as
Luna / Sailor Luna
Self
2013
VS Arashi (TV Series)
as
Self
- Gokudo no Tsumatachi Neo Movie Team VS Black Mayonnaise (2013) - Self
References
Rina Koike Wikipedia
(Text) CC BY-SA