Native name

田中理恵




Genres

Japanese Pop




Spouse

Koichi Yamadera (m. 2012)




Website

Official site




Role

Singer




Years active

1997-present




Name

Rie Tanaka




Occupation

Singer, Voice actress


Instruments

Vocals







Born

January 3, 1979 (age 36) (

1979-01-03

) Sapporo, Hokkaido, Japan


Albums

24 wishes, CAN'T TAKE MY EYES OFF YOU, garnet, Kokoro, Chara de Rie




Movies

Persona 3 The Movie: #1 Spring, Persona 3 The Movie: #2 Midsu, Time of Eve: The Movie, Persona 3 The Movie: #3 Falling, Doraemon: Nobita's Great Batt




Profiles




Twitter
Top 10 rie tanaka voice acting roles
Rie Tanaka (田中 理恵, Tanaka Rie, born January 3, 1979, in Sapporo, Hokkaidō, Japan) is a Japanese singer and voice actress. Notable among her numerous roles are Lacus Clyne in Mobile Suit Gundam Seed and Mobile Suit Gundam Seed Destiny, Chi in Chobits, Minna-Dietlinde Wilcke in Strike Witches and Suigintou in the anime adaptation of Rozen Maiden. In video games she is the voice of Neptune in the Hyperdimension Neptunia franchise.
Contents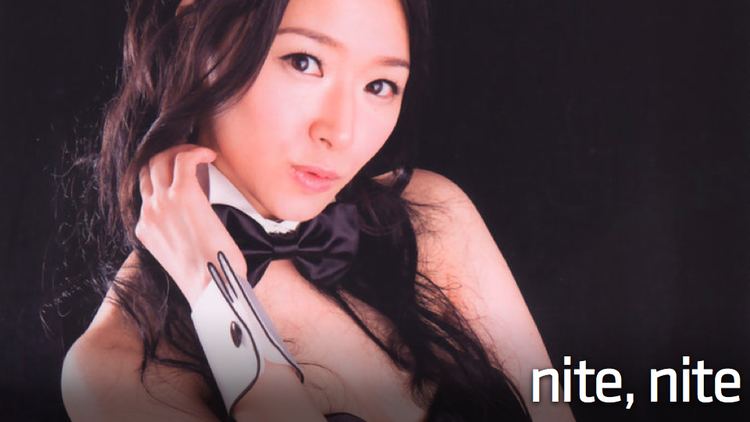 Lacus clyne as a rock singer tanpopo sung by lacus voice actress rie tanaka
Music career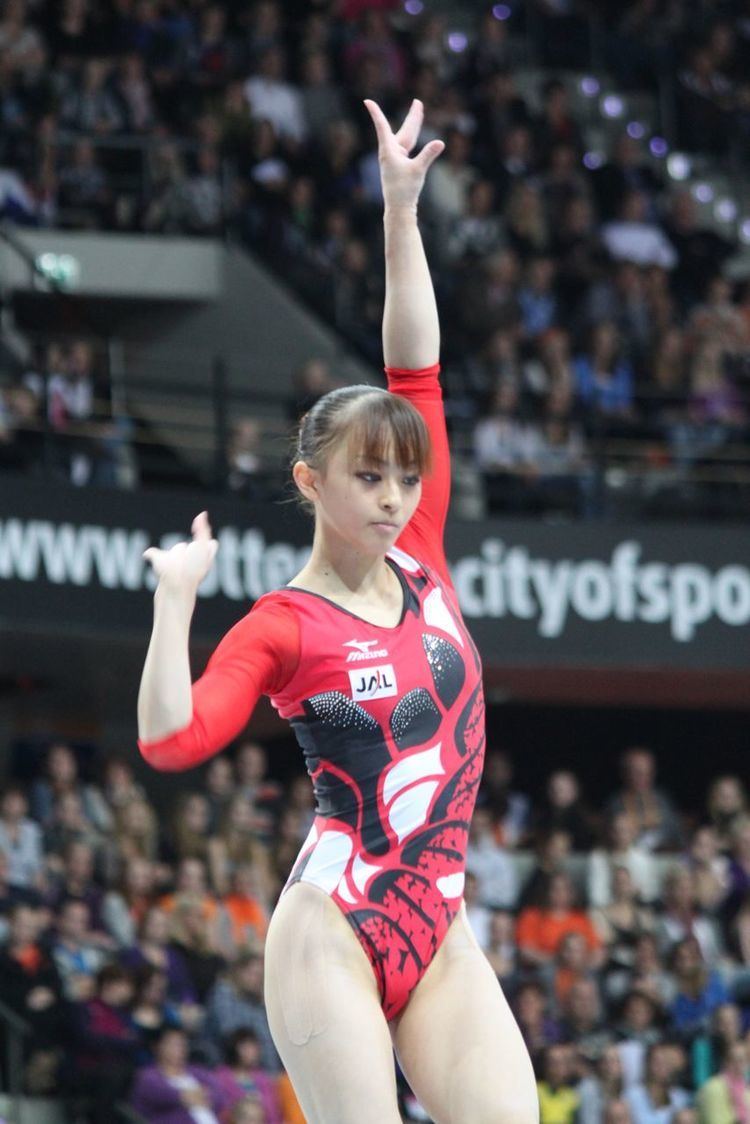 As well as being an actress, Tanaka is also a singer. Tanaka has released three albums: Garnet, 24 Wishes and Kokoro, but did not gain much success. Tanaka is also a member of the Steel Angels, a singing trio composed of the three lead voice actors of Steel Angel Kurumi, together with Atsuko Enomoto and Masayo Kurata. Tanaka published a photo collection called Irodorie in May 2009.
Personal life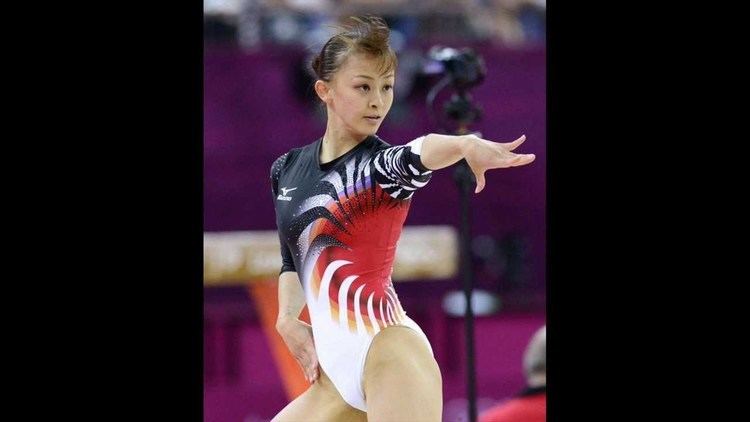 Tanaka married fellow Japanese voice actor Kōichi Yamadera on June 17, 2012. She had a fan club called Cafe de Rie that ran until 2012. On June 23, 2013, a man with a knife intruded a Neptunia promotion where Tanaka was present, yelling "Give me Tanaka! I am the victim!" In the hustle Tanaka fell and bruised her knee. After the incident, she took a break from Twitter. and later returned in 2015.
Songs anime/video games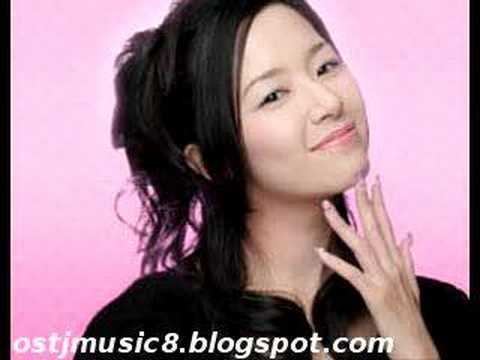 Oishii Kimitachi (Yomi's image song)
Sorezore no One Way (Yomi's second image song)
Bakuretsu Tenshi – Breathe (Sei's image song)
Chobits
Raison d'être (ED1) (Reason To Be)
Ningyo hime (ED2) (Doll/Mermaid Princess)
I Hear You Everywhere (Chi image song)
Hitomi no Tonneru
Shiranai Sora
"DUAL!" (alternate version in episode 14)
Mega Man Zero Soundtracks
L'oiseau du Bonheur (vocal version of Ciel's theme, 'Labo', for Remastered Tracks Rockman Zero IDEA)
Freesia (vocal version of the 'Promise -Next New World- (Overseas Version)' and 'Esperanto' songs for Remastered Tracks Rockman Zero PHYSIS)
Shizuka na Yoru ni (静かな夜に, In the Quiet Night)
Mizu no Akashi (水の証, Token of Water)
Hayate no Gotoku!
Epu Romanesque (Maria character song)
Kakurenbo (2nd character song)
Kanpeki, Egao Desu
Fields of Hope
EMOTION
Quiet Night C.E. 73
Lady Cool -パープルハート- (Neptune's image song)
スマイル・スパイラル (Neptune/Nepgear image song, performed with Yui Horie)
Hanaukyo Maid Tai – Song of the Hanaukyo Maid team
Hanaukyo Maid Tai La Verite – Voice of heart
Mabinogi – Eternal (for the commercial of the Mabinogi game in Japan)
Raison d'être
Released May 22, 2002, Victor Entertainment.
Raison d'être
Hitomi no Tunnel
Raison d'être (Original Karaoke)
Ningyo Hime
Released August 21, 2002, Victor Entertainment.
Ningyo Hime
Soshite Sekai wa Kyomo Hajimaru -Chii Ver.-
Kata Koto no Koi -Chii Ver.-
Ningyo Hime (without Rie)
Yasashii Jikan no Naka de
Released August 10, 2009, label unknown.
Yasashii Jikan no Naka de
Yasashii Jikan no Naka de (Piano version)
Yasashii Jikan no Naka de ~Instrumental~
garnet
Released February 7, 2001, Aniplex Music.
Eien ni Shinyu (a cappella version)
Boku wa kimi ga suki
KISS Kara Hajimaru Miracle (Jazz Version)
Like a favorite song
garnet
Umi no mieru oka de
Anata ni nita hito
SKY
Tadaima
24 wishes
Released January 3, 2003, Victor Entertainment.
Kokoro
Release: October 20, 2010, Geneon Universal.
Let it be
Dilemma
in or out?
Tsuki to Dance (

月とダンス

,

Dance with the Moon)
SUPERMAN
Ningyo Hime no Namida (

人魚姫の涙

,

Mermaid Princess' tears)
FRAME
Kokoro (

ココロ

,

Heart)
Sora Tobu Pierrot (

空飛ぶピエロ

)
Orange
Chara de Rie
Released September 10, 2003, Victor Entertainment. The album reached #34 on Oricon weekly chart and stayed on charts in 4 weeks.
Katakoto no Koi -Chii Ver.-
Let Me Be With You -Chii Ver.-
Soshite Sekai wa Kyou mo Hajimaru -Chii Ver.-
Mizu no Akashi -Acoustic Ver.-
Shizuka na Yoru ni
JUDY
References
Rie Tanaka Wikipedia
(Text) CC BY-SA