Name

Rick Priestley





Role

Author









People also search for

Alessio Cavatore, Andy Chambers, Nigel Stillman, David Cross, R Priestley




Books

How to Paint Citadel M, 1644 RULES FOR BAT, The Lord of the Rings: The Fello, Freebooterz, Warhammer 40 - 000: Codex Im
An interview with rick priestley
Rick Priestley is a miniature wargaming designer and author who lives near Nottingham, England.
Contents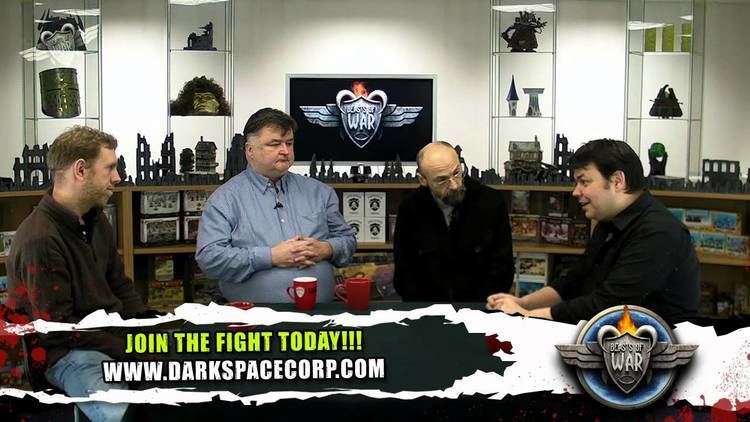 Hail caesar an interview with rick priestley
Career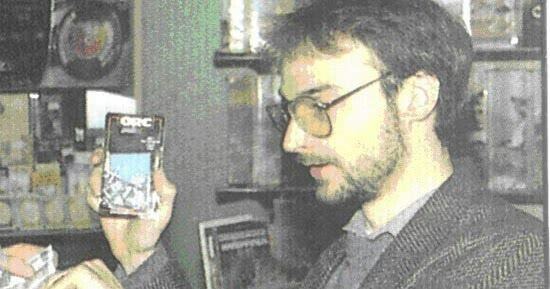 Rick Priestley, with Bryan Ansell and Richard Halliwell, designed the miniatures game Warhammer Fantasy Battle for Games Workshop. The idea of the Black Library evolved under the guidance of Priestley, Andy Jones, and Marc Gascoigne into the magazine Inferno! which debuted in July 1997. Priestley also designed the large-scale combat game Warmaster (2000).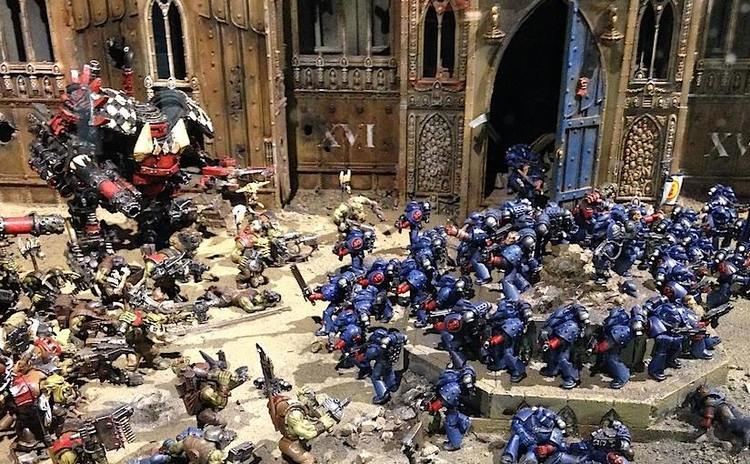 Rick left Games Workshop in November 2010, complaining that the corporate culture had grown too focused on sales and no longer cared about innovation in game design. He is now co-owner of Warlord Games, and also does consulting work on a freelance basis. He is an associate at River Horse Games.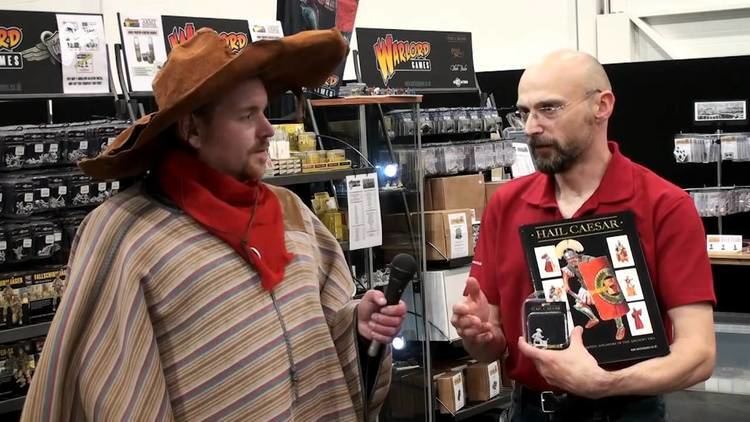 At the end of 2011 he was elected to the committee of the Society of Ancients. In December 2012 he announced plans to launch a new science fiction game The Gates of Antares with an initial attempt at funding raised through Kickstarter. Gates of Antares is now being released through Warlord Games
Works
Priestley worked extensively for Games Workshop. He is credited with authoring or co-authoring the following games:
Warhammer Fantasy Battle (with Bryan Ansell and Richard Halliwell)
Warhammer Ancient Battles (with Jervis Johnson, Alan and Michael Perry)
1644
Warhammer 40,000 (with Andy Chambers, Jervis Johnson and Gavin Thorpe)
Necromunda (with Andy Chambers and Jervis Johnson)
Warmaster (with Alessio Cavatore and Stephan Hess)
Warmaster Ancients
The Alamo: Victory or Death
The Lord of the Rings Strategy Battle Game (with Alessio Cavatore)
Since joining Warlord Games, he has authored or co-authored the following games:
Black Powder (with Jervis Johnson and John Stallard)
Hail Caesar
Bolt Action (With Alessio Cavatore)
Gates of Antares
References
Rick Priestley Wikipedia
(Text) CC BY-SA