Residence

California, US




Movies

Fully Flared, Yeah Right!




Role

Skateboarder




Name

Rick Howard




Nationality

Canadian







Occupation

Professional skateboarder and entrepreneur




Organizations founded

Lakai Limited Footwear, Girl Distribution Company, Fourstar Clothing




Sponsors

Lakai Limited Footwear, Girl Distribution Company, Fourstar Clothing, Independent Truck Company




Similar People

Mike Carroll, Guy Mariano, Marc Johnson, Cory Kennedy, Sean Malto
Rick howard mike carroll 20 years of girl the route one interview part one
Rick Howard is a Canadian professional skateboarder, who is a part-owner of Girl Skateboards and cofounded the Lakai Limited Footwear company with fellow professional skateboarder Mike Carroll.
Contents

Rick howard virtual reality
Professional skateboarding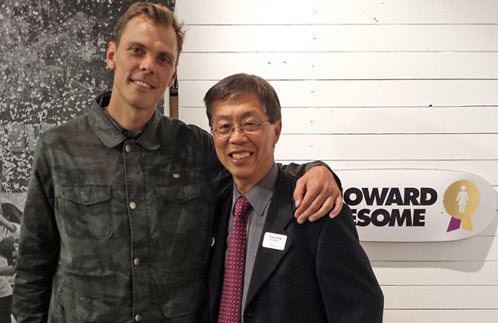 After relocating from Vancouver, British Columbia, Canada to California, US at the age of seventeen, Howard began his skateboarding career with Blockhead Skateboards (where he was assigned professional status) and Gullwing Trucks. Howard lived with the owner of Blockhead in San Diego and stated in 2011, "It was really fun living there and a lot of fun sessions, lot of different people coming through there, like Chris Miller that was awesome."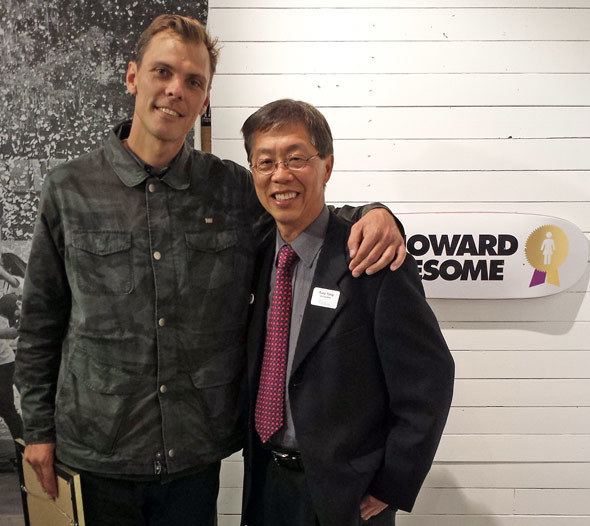 Following Blockhead, Howard skated for Plan B Skateboards in 1991 and, during his time with Plan B, he left Gullwing and switched to Independent Trucks. His part in the second Plan B video, Virtual Reality, is well known for his advancement of "switch-stance" skating (skateboarding with the opposite stance of that which a rider naturally adopts).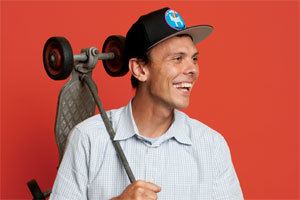 The "fakie frontside big spin heelflip" is named the "Rick Flip" or "Howard Heel"—the invention of this trick has been credited to Howard; however, Howard has publicly stated that he does not appreciate the recognition, as he does not believe that he is the trick's inventor.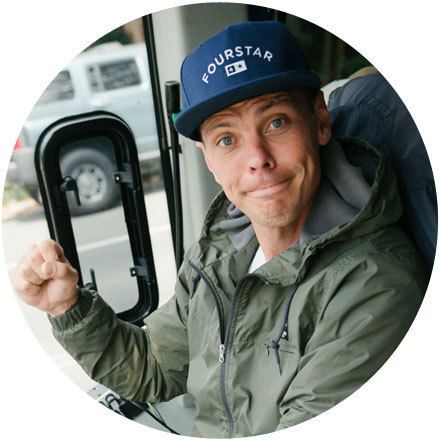 While Howard was filmed performing in skits for the 2012 Girl/Chocolate co-production Pretty Sweet,he is not featured in the actual film.
Sponsors
As of December 2014, Howard is sponsored by Spitfire, Girl, Fourstar Clothing, Lakai Limited Footwear, Independent Trucks Glassy Sunhaters and Diamond Supply Co.
Girl
After leaving Plan B, Howard formed a new company named Girl Skateboards with Spike Jonze, Carroll, and Megan Baltimore in 1993. When asked in a 2011 interview about what he sought to make different with the formation of Girl, in comparison to other companies, Howard replied:
Everyone has a say. Efforts on everyone's part, so just a team effort. There was a lot of things going on at that time that it was the natural thing to do. It's not like people had plans and strategies and stuff like that. It's like these were the people we skated with that were good at the time ... It was just all a group thing, it still is. We all still put in the same efforts as we did the day we started. That was the main idea, that it's kind of a cooperative effort. Everyone has a say on the matter.
Lakai Limited Footwear
Howard was sponsored by DC Shoes, where he had a signature model shoe, but left DC to form his own shoe company with Carroll, Lakai Limited Footwear.
2013 Howard Lakai shoe
In March 2013, Howard and Carroll conducted a video interview with the Active mail order company's YouTube channel, explaining the innovation of Howard signature model shoe that had been manufactured with a cup sole, as opposed to the vulcanized sole that Howard had preferred over the preceding five years. Howard explained that Carroll had managed to design a cup sole akin to a vulcanized sole, in addition to other technical aspects, and had therefore proceeded with the release of the design. Johnston stated in a March 2013 interview for the Independent Truck Company that the shoe design was his favorite Lakai design since working for the company.
Personal life
As of 2011, Howard resides in California, US, after relocating there from Canada as a teenager.
Howard's personal life is not covered in the skateboard media and his role in the industry has not been publicized—the Lakai website provides the following description of Howard: "His role behind the scenes at Girl has been equally as important as his time on the board."
Videography
Girl/Chocolate: Pretty Sweet (2012)
Thrasher: King Of The Road 2011 (2011)
Girl: Outbackwards (2010)
Girl/Anti Hero: Beauty and The Beast 3 (2010)
Lakai: Voltage (2010)
Lakai: 2010 Video Collection (2010)
Girl/Anti Hero: Beauty and The Beast 2 (2009)
Fourstar: Gang of Fourstar (2009)
Lakai: The Final Flare! (2008)
Girl/Anti Hero: Beauty and The Beast (2008)
Independent: 30th Anniversary Tour (2008)
Fourstar: A Tribe Called Mapquest (2008)
Lakai: Fully Flared (2007)
Girl/Chocolate: Badass Meets Dumbass (2007)
Elwood: 1st & Hope (2006)
Lakai: The Red Flare Tour (2006)
Girl: Oi! Meets Girl! (2005)
Fourstar: Super Champion Funzone (2005)
Fourstar: Catalog Shoot (2005)
Girl: What Tour? (2005)
Thrasher: King Of The Road 2004 (2004)
Lakai: Canada, Eh... (2004)
Girl: High Fives Up The i-5 (2004)
Girl: Yeah Right! (2003)
Closure (2003)
Girl: Harsh Euro Barge (2003)
Lakai: Beware The Flare (2002)
Lakai: Australia Tour 2001 (2001)
Girl: Mouse (1996)
FTC: Penal Code 100A – shared part with Mike Carroll (1996)
Girl: Goldfish (1993)
Plan B: Virtual Reality (1993)
Plan B: Questionable (1991)
Blockhead: Adventures In Cheese (1990)
Blockhead: Splendid Eye Torture (1989)
References
Rick Howard Wikipedia
(Text) CC BY-SA