Switzerland




408 m




11,920 (Dec 31, 2008)


7.54 km2


Horgen



Richterswil (Swiss German: Richterschwiil) is a municipality in the district of Horgen in the canton of Zurich in Switzerland.
Richterswil is first mentioned in 1265 as Richtliswile.
During the 17th Century, a series of peasant revolts broke out across Switzerland. One of these revolts, the 1645/46 Wadenswiler Steueraufstand (Wadenswil tax revolt), occurred around Lake Zurich and involved the village of Richterswil. The Richterswiler Weibel Rudolf Goldschmid was one of the leaders of the revolt who was executed in Zurich following the failure of the revolt. During the first Villmergen war (1656) Richterswil was invaded by an army from Schwyz. During the second Villmergen war, the newly built fortifications above the city, prevented another invasion. Under the French established Helvetic Republic Richterswil was part of the District of Horgen, and had a higher tax rate than surrounding villages. As part of this higher tax, during the War of the Second Coalition (1799), it was forced to house French troops. Following the unsuccessful uprising in 1804 (Bockenkreig) against Zurich, Richterswil was punished severely.
From 1803-1831 it was part of the District of Wadenswil, but since 1831 has belonged to the District of Horgen. Since 1831, Samstagern has been part of the municipality Richterswil. In 1869 the majority of citizens of Richterswil voted against the new democratic cantonal constitution.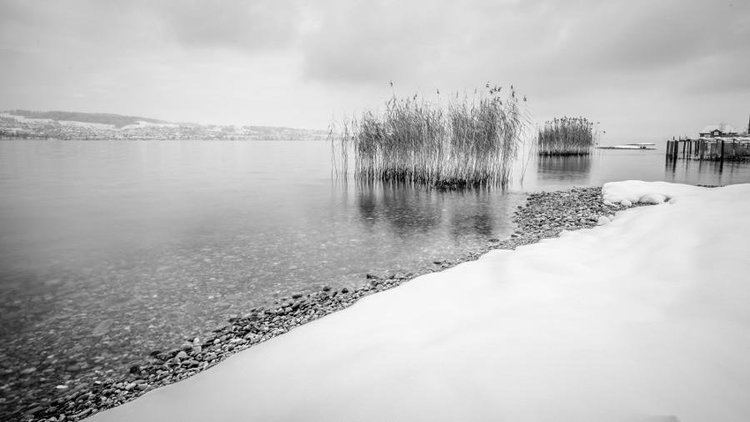 Richterswil has an area of 7.6 km2 (2.9 sq mi). Of this area, 54.7% is used for agricultural purposes, while 7.8% is forested. Of the rest of the land, 36.6% is settled (buildings or roads) and the remainder (0.9%) is non-productive (rivers, glaciers or mountains). In 1996 housing and buildings made up 26.4% of the total area, while transportation infrastructure made up the rest (10.2%). Of the total unproductive area, water (streams and lakes) made up 0.5% of the area. As of 2007 34.8% of the total municipal area was undergoing some type of construction.

The northern shore of Huttnersee is located in the municipality. It is located on the left shore of Lake Zurich. It includes the sections known as Dorf and Berg (which is part of Samstagern village).
Richterswil Wikipedia
(,)https://pbs.twimg.com/media/B6mnkIbIcAAp5BL.jpg(,)https://images1.schweizmobil.ch/image/Richterswil_T.jpg(,)http://images.travelpod.com/cache/accom_maps/Richterswil-Youth-Hostel.gif(,)http://farm6.static.flickr.com/5579/15079407970_2d92531a97_m.jpg
(,)http://media-cdn.tripadvisor.com/media/photo-s/05/49/98/93/restaurant-mit-kachelofen.jpg(,)http://media-cdn.tripadvisor.com/media/photo-s/05/49/98/5d/restaurant-mit-kachelofen.jpg(,)http://media-cdn.tripadvisor.com/media/photo-s/05/49/98/0b/holz-pizza-ofen.jpg