Years of service

1958–1989




Commands held

SEAL Team Six


Rank

commander


Education

Auburn University





Name

Richard Marcinko




Role

Author




Movies

Red Cell: The True Story





Nickname(s)

"Dick", "Rogue Warrior", "Rick", "The Geek"


Born

November 21, 1940 (age 82) Lansford, Pennsylvania, U.S. (

1940-11-21

)


Allegiance

United States of America




Awards

Silver StarLegion of MeritBronze Star Medal (4)Navy Commendation Medal (2)Vietnamese Cross of Gallantry




Other work

CEO of SOS Temps, Inc. and Red Cell International


Books

Rogue Warrior, Leadership Secrets of the Rogu, The Real Team, Seal Force Alpha, The Rogue warrior's strategy f


Similar People

Dennis Chalker, Howard E Wasdin, William H McRaven, Roy Boehm, Harry Humphries



Service/branch

United States Navy

Richard marcinko founder navy seal teams one six the rogue warrior
Richard "Dick" Marcinko (born November 21, 1940) is a former United States Navy officer. A retired U.S. Navy SEAL Commander and Vietnam War veteran, he was the first commanding officer of SEAL Team Six and Red Cell. After retiring from the United States Navy, he became an author, radio talk show host, military consultant, and motivational speaker.
Contents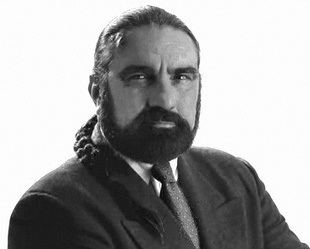 Richard marcinko inside story on the top secret seal team six which took bin laden down
Early life and education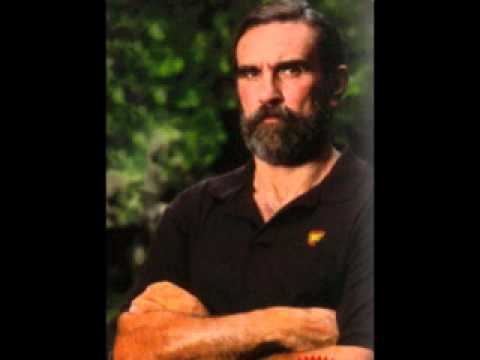 Marcinko was born November 21, 1940, in Lansford, Pennsylvania and is of Slovak descent. At a young age, his family moved to New Brunswick, New Jersey. After dropping out of high school in New Brunswick, New Jersey, Marcinko tried to enlist in the United States Marines, who rejected him due to a lack of a HS diploma. Marcinko successfully enlisted in the United States Navy in September 1958 as a radioman. He was accepted into the Underwater Demolition Team UDT/R class 26 in June 1961, and graduated in October 1961. After graduating from Officer Candidate School in December 1965, he was commissioned an ensign. He was reassigned to SEAL Team 2 in June 1966. He also received a bachelor of arts degree in international relations from Auburn University and a master of arts degree in political science from the U.S. Naval Postgraduate School.
Vietnam War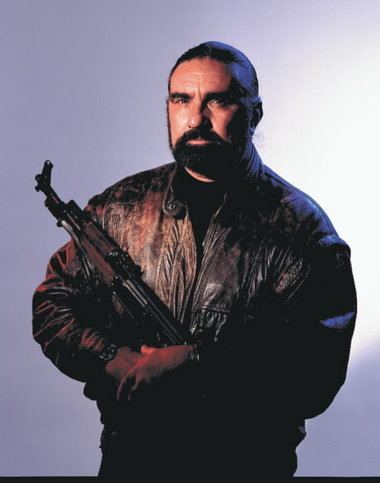 On May 18, 1967, Marcinko led his men in an assault on Ilo Ilo Hon (Ilo Ilo Island), where they killed a large number of Viet Cong and destroyed six of their sampans. This action would be called "the most successful SEAL operation in the Mekong Delta" by the U.S. Navy. For leading it, Marcinko was awarded the first of his four Bronze Stars, as well as a Vietnamese Cross of Gallantry with Silver Star.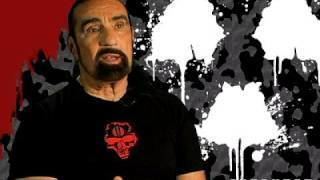 Marcinko returned to Vietnam with SEAL Team 2 after a few months stateside as Officer-in-Charge of Eighth Platoon. During the Tet Offensive, Marcinko ordered his platoon to assist U.S. Army Special Forces at Châu Đốc. What began as an urban street battle turned into a rescue mission of American nurses and a schoolteacher trapped in the city's church and hospital.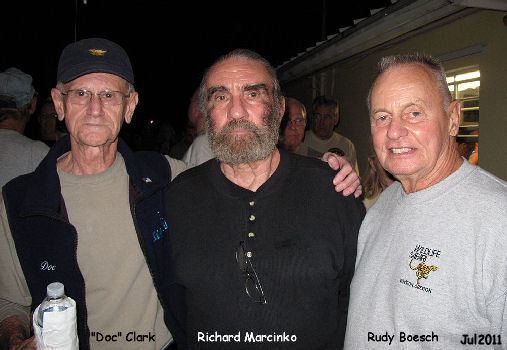 After completing his second tour in Vietnam and a two-year stateside staff assignment, Marcinko was promoted to Lieutenant Commander and assigned as the Naval Attache to Cambodia in 1973. After serving in Cambodia for 18 months, Marcinko returned stateside and assumed command of SEAL Team Two from 1974 to 1976.
SEAL Team Six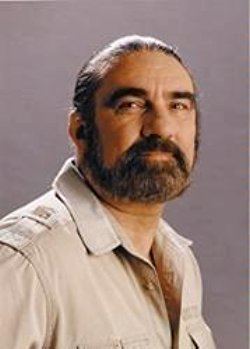 During the Iran hostage crisis in 1979, Marcinko was one of two Navy representatives for a Joint Chiefs of Staff task force known as the TAT (Terrorist Action Team). The purpose of the TAT was to develop a plan to free the American hostages held in Iran which culminated in Operation Eagle Claw. In the wake of the debacle, the Navy saw the need for a full-time dedicated counter-terrorist team and tasked Marcinko with its design and development.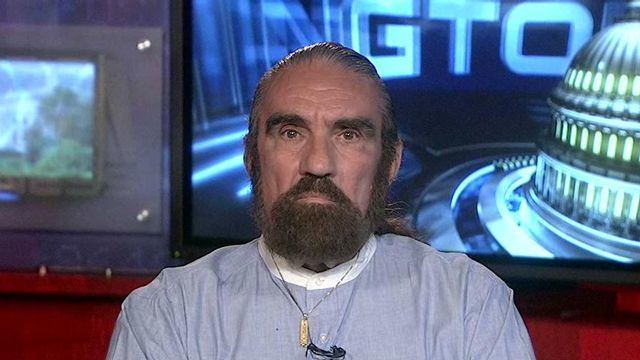 Marcinko was the first commanding officer of this new unit. At the time, the Navy had only two SEAL teams. Marcinko purportedly named the unit SEAL Team Six in order to confuse other nations, specifically the Soviet Union, into believing that the United States had at least three other SEAL teams that they were unaware of. He personally selected the unit's members from across the U.S. Navy's special operations community, including a special counter-terrorist tactics section of SEAL Team Two, codenamed MOB-6. SEAL Team Six would be the Navy's premier counter-terrorist unit, like its Army counterpart Delta Force. While typically a two-year command in the Navy at the time, Marcinko commanded SEAL Team Six for three years, from August 1980 to July 1983.
Red Cell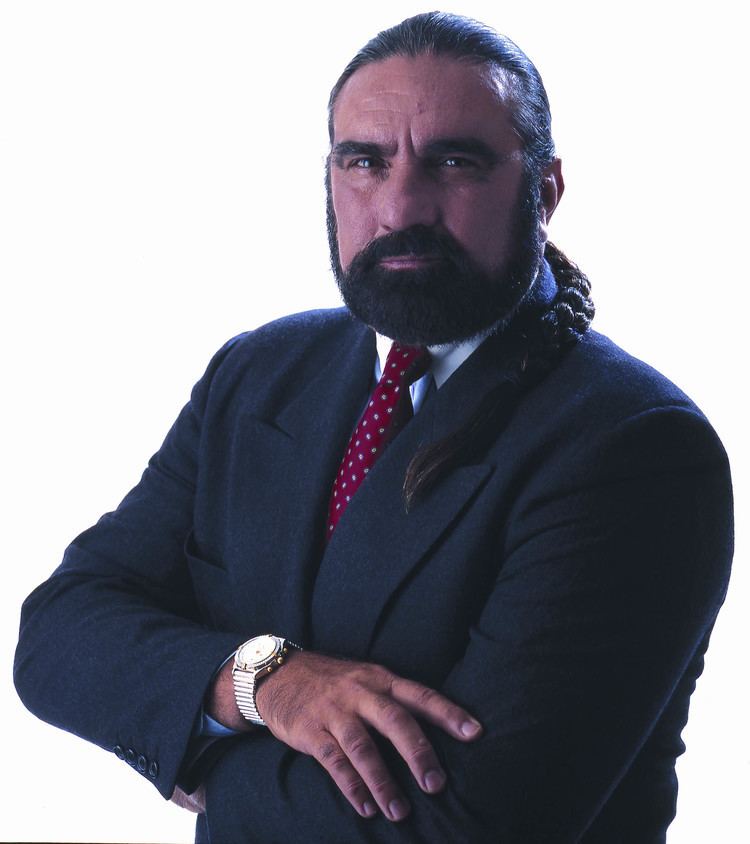 After relinquishing command of SEAL Team SIX to CDR Robert Gormly, Marcinko was tasked by Vice Admiral James "Ace" Lyons, Deputy Chief of Naval Operations, with the design of a unit to test the Navy's vulnerability to terrorism. This unit was the Naval Security Coordination Team OP-06D, unofficially named Red Cell. In 1984, Marcinko hand-picked twelve men from SEAL Teams and one from Marine Force Recon.
This team tested the security of naval bases, nuclear submarines, ships, civilian airports, and an American embassy. Under Marcinko's leadership, the team could infiltrate seemingly impenetrable highly secured bases, nuclear submarines, ships, and other purported "secure areas" such as Air Force One, and disappear without incident. These demonstrations showed that a vulnerable military resulted from the replacement of Marine and Naval Military Police by contracted private security agencies often staffed by retired military personnel.
Marcinko has claimed, among other things, that Red Cell successfully captured nuclear devices from United States Navy facilities, and proved the viability of plans to:
penetrate and attack nuclear-powered submarines
destroy subs by using them as dirty bombs
capture launch codes for nuclear weapons aboard the subs by using mild torture techniques on personnel in charge of launch codes.
Former members of Red Cell, notably maintain that these exercises were a cover to move SPECWAR operators around the world for covert missions against real-world terrorists.
In 1986, Marcinko was relieved of command from Red Cell and investigated for the next two years by the Naval Investigative Service (NIS) for alleged corruption and procurement irregularities while commanding SEAL TEAM SIX.
Commander Marcinko retired from the Navy on February 1, 1989 with thirty years, three months and 17 days of enlisted and commissioned active duty service.
Kickback Trial and Imprisonment
Marcinko was indicted for conspiracy, conflict of interest and lying to the government on July 13, 1989 in connection with a kickback of $113,000 paid to Ramco International, a company set up by Marcinko and former SEAL John B. Mason, by Accuracy Systems, a Phoenix, Arizona-based arms manufacturer owned by Charles M. Byers, another former SEAL. Byers was convicted of conspiracy and conflict of interest on October 20, 1989, but Marcinko was acquitted of conflict of interest.
Marcinko was convicted of conspiracy to defraud the government on January 24, 1990. The jury in that trial also acquitted Marcinko of a separate count of bribery.
On March 9, 1990, Marcinko was sentenced to 21 months in federal prison and fined $10,000 under charges of defrauding the government over the price of contractor acquisitions for hand grenades. Marcinko maintains that he was the subject of a witch-hunt for his work with Red Cell and that the fraud committed revealed the weaknesses of military security. Marcinko detailed his arrest and confinement in the last chapters of his autobiography.
Civilian life
Marcinko has since published a VHS and DVD movie account of his "Red Cell" operations.
His experiences led him to write his autobiography, The New York Times best-selling Rogue Warrior, and subsequent fictional sequels, most of which are co-written with ghostwriter John Weisman. With Weisman he co-authored a three book series on leadership, management and team-building for business executives.
He is currently CEO of Red Cell International and formerly of SOS Temps, Inc., a private security consulting firm based in Washington, D.C. He had a politically conservative talk radio show America on Watch with Dick Marcinko which was broadcast live. He is a spokesman for the Zodiac boat company's Zodiac Maritime Training Academy, and served as a consultant on FOX's television series 24. He briefly collaborated with Strider Knives on a series of knife designs referred to as the "RW" signifying "Rogue Warrior" from 2008 to 2010.
Awards and decorations
Bronze Star with Valor Device and three Gold Stars
Navy Commendation Medal with Valor device and Gold Star
Combat Action Ribbon with three Gold Stars
Presidential Unit Citation
Good Conduct Medal with Bronze Service star
Vietnam Service Medal with four campaign stars
Republic of Vietnam Cross of Gallantry with Silver Star
Republic of Vietnam Campaign Medal
Advisory
G.I. Jane
24 (Season 5)
Participatory
Red Cell (VHS & Special Edition DVD)
Advanced Hostage Rescue (VHS & DVD)
Navy SEAL: Tides of SPECWAR (DVD)
Video game
Marcinko has partnered with Bethesda Softworks to publish Rogue Warrior for the Xbox 360, PS3 and PC. Marcinko himself is the protagonist and is voiced by actor Mickey Rourke. In the game, Marcinko is sent on a classified mission into North Korea to disrupt an anti-ballistic missile program. Released in December 2009, the game was critically panned, with critics citing poor AI, excessive use of expletives, numerous bugs, poor graphics, a short single player mode and limited multiplayer mode. Since its release, Rogue Warrior has been listed as one of the worst video games of all time.
References
Richard Marcinko Wikipedia
(Text) CC BY-SA