Nationality

French




Occupation

Lawyer




Name

Richard Malka








Born

6 June 1968 (age 47) (

1968-06-06

)

Paris, France
"Les Grandes Gueules" de RMC: l'avocat Richard Malka invité du "Grand Oral" (partie 1)
Richard Malka (born 6 June 1968) is a French lawyer and comics writer. As lawyer Malka in 2007 successfully defended Charlie Hebdo editor Philippe Val against charges of racism following the magazine's publication of Mohammad caricatures. Other clients include Clearstream, Dominique Strauss-Kahn and Caroline Fourest.
Contents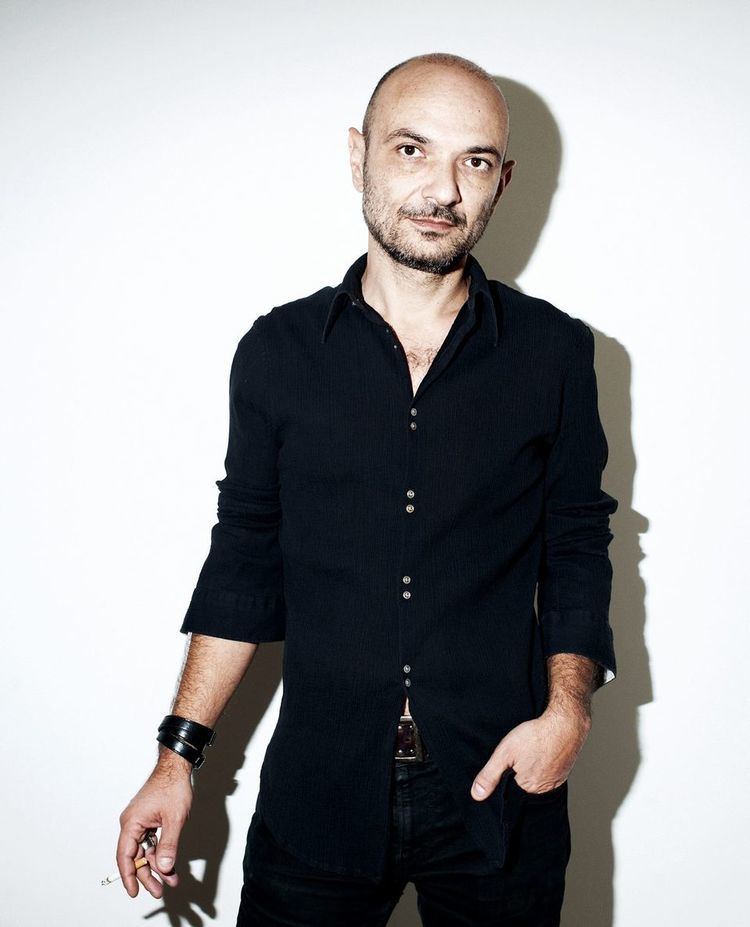 Early life and education
Malka was born in the 11th arrondissement of Paris to Jewish parents from Morocco. His father was a tailor, his mother a housewife and he has two brothers. He obtained the baccalauréat in 1986 and became a lawyer in 1992 after first having studied science and business.
Career as lawyer
As lawyer he started to work for Georges Kiejman and started his own law firm in 1999.
Malka first met with Charlie Hebdo as an advocate in 1994 at a time the magazine was often attacked by Alliance générale contre le racisme et pour le respect de l'identité française et chrétienne (AGRIF) for anti-clericalism and by Front National. He remained close to the people at the magazine. In 2007, Malka and Kiejman defended Charlie Hebdo's editor Philippe Val in a suit for incitement to racism by Union of Islamic Organisations of France and the Grand Mosque of Paris following the magazine's publication of Muhammad caricatures. Val was acquitted. Malka also assisted Charlie Hebdo before and after the Charlie Hebdo shootings. In 2015, Malka tried to prevent the publication of Charpie Hebdo, a journal mocking Charlie Hebdo.
Malka worked as an advocate for Clearstream in the Clearstream affair where Clearstream sued investigating journalist Denis Robert for libel. Robert was eventually cleared of all charges.
Malka defended his prior boss Kiejman in a defamation suit brought by Olivier Metzner. Kiejman who advocate for Liliane Bettencourt in the Bettencourt affair had accused Metzner who was advocate for Françoise Bettencourt-Meyers had accused Metzner of being the brain behind a complot against Liliane Bettencourt. The court in 2011 found that Kiejman's words were defamatory, but that they were stated in good faith and Kiejman was acquitted of wrongdoing.
In 2011, Malka was hired by Dominique Strauss-Kahn and Anne Sinclair to take various legal actions against various newsmedia regarding the Carlton affair and related issues.
In 2012, Malka and Keijman defended Caroline Fourest and Fiammetta Venner, who had co-authored the biography Marine Le Pen, in a defamation lawsuit filed by Marine Le Pen, her former husband, Jean-Marie Le Pen and Front National. The authors were acquitted on most accounts by a Paris court, but a couple of sentences were deemed to be defamatory and the authors fined for those.
Malka was advocate for the day care center Baby-Loup who fired a woman because she wore hijab in 2008, alleging that the hijab violated the center's secular nature. The Court of Cassation in 2014 ruled that the center was within its right to fire the employee.
Career as cartoon writer
In 2004, Malka published the first issue of the comics L'Ordre de Cicéron, illustrated by Paul Gillon. Later three other issues have been published. The series follow a family involved in finance and law in the US and France from the 1930s to contemporary times. He has also published other series, including one about Nicolas Sarkozy. In 2014, he published La vie de palais : il était une fois les avocats..., illustrated by Catherine Meurisse which tells the story of a young female advocate. Ondine Millot wrote in a review in Libération that the cartoon was pretty, malignant and funny while at the same time giving information on how the law system works.
Publications
L'Ordre de Cicéron, with Paul Gillon (issues 1 à 3) and Jean-Michel Ponzio (issue 4), Glénat, collection Caractère.
2004 : Le procès.
2006 : Mis en examen.
2009 : Le survivant.
2012 : Verdicts.
Section financière, with Andrea Mutti, Vents d'Ouest, collection Turbulences :
2006 : Corruption.
2007 : Délit d'initié.
2008 : Neuro-terrorisme.
2012 : Paradis artificiels.
PULSIONS, co-written with Éric Corbeyran, illustrated by Defali.
2008 : Issue I (Hugo).
2010 : Issue II (Camille).
Les Z, with Volante, 12bis :
2010 : Issue 1 (Setif-Paris) ISBN 978-2356480484
Segments, with Juan Gimenez, Glénat, collection Grafica
2011 : Issue 1 (Lexopolis) ISBN 978-2723473729, preface by Claude Lanzmann.
2012 : Issue 2 (Voluptide) ISBN 978-2723489348, preface by Marek Halter.
2014 : Issue 3 (Neo-Sparte) ISBN 978-2723497107
2014 : La vie de palais : il était une fois les avocats..., illustrated by Catherine Meurisse, Marabout ISBN 978-2501099530
Political-humoristic cartoons :
2006 : La Face kärchée de Sarkozy, with Philippe Cohen (co-writer) and Riss (cartoonist) ISBN 2-7493-0309-5
2007 : La Face kärchée de Sarkozy, la suite : Sarko ISBN 978-2-7493-0400-7
2008 : Rien à branler, supplement to issue 828 of Charlie Hebdo
2008 : Carla et Carlito ou la Vie de château, bis-Fayard, ISBN 978-2-35648-034-7
2010 : La Pire Espèce, with Agathe André, Ptiluc and TieKo, Grasset/Vent d'Ouest, 2010.
2011 : Les Pieds Nickelés,Vents d'Ouest, with Ptiluc and Luz, ISBN 978-2-7493-0648-3
References
Richard Malka Wikipedia
(Text) CC BY-SA