Name

Richard Gallienne




Role

Author




Children

Eva Le Gallienne







Died

September 15, 1947, Menton, France




Books

The Quest of the Golden Girl, The Romance of Zion C, Vanishing Roads And Other Ess, The Worshipper Of The Im, Prose Fancies




Similar People

Eva Le Gallienne, Henry B Wheatley, Samuel Pepys, Irvin S Cobb
the rubaiyat of omar khayyam part 1 by richard le gallienne read by tom o bedlam
Richard Le Gallienne (20 January 1866 – 15 September 1947) was an English author and poet. The American actress Eva Le Gallienne (1899–1991) was his daughter, by his second marriage.
Contents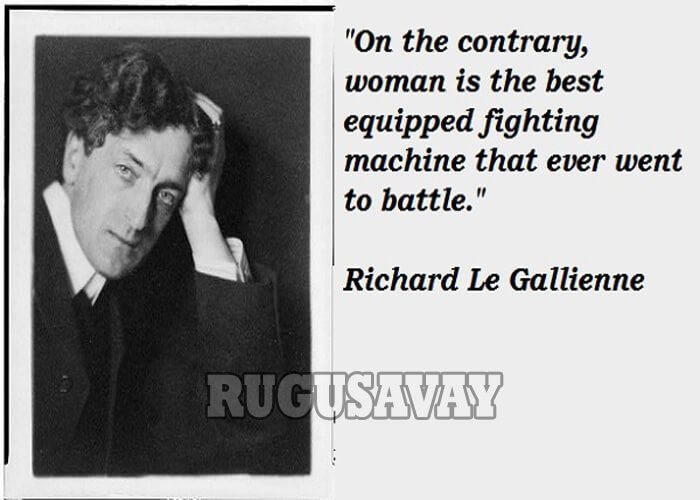 beauty accurst by richard le gallienne read by tom o bedlam
Life and career

He was born Richard Thomas Gallienne in Liverpool. He started work in an accountant's office, but abandoned this job to become a professional writer. The book My Ladies' Sonnets appeared in 1887, and in 1889 he became, for a brief time, literary secretary to Wilson Barrett.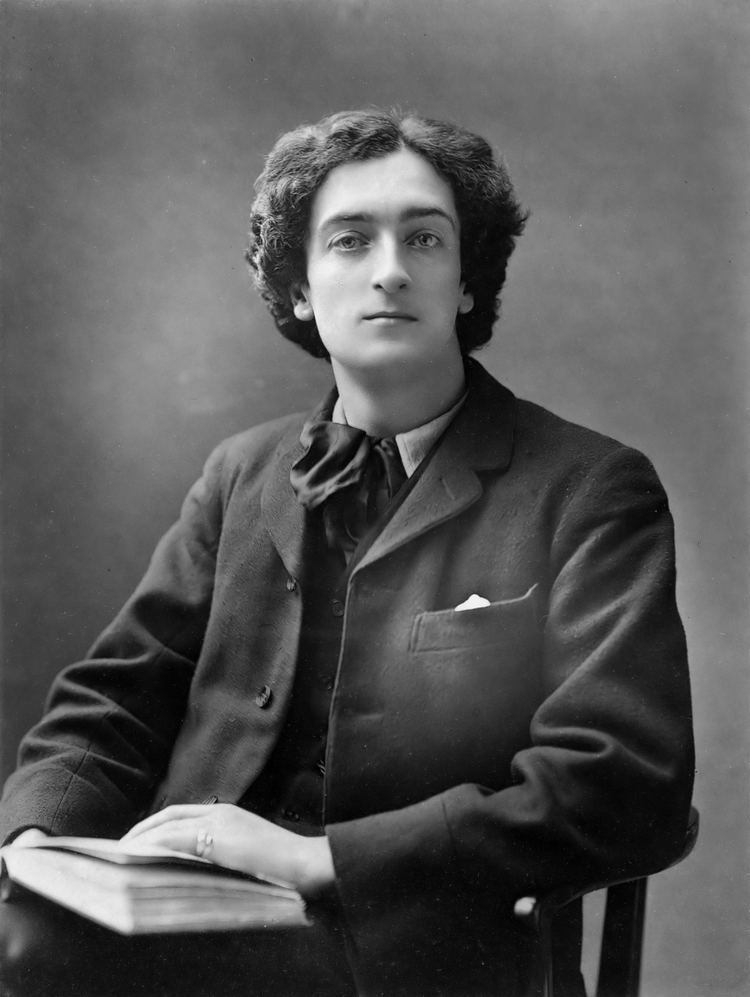 He joined the staff of the newspaper The Star in 1891, and wrote for various papers by the name Logroller. He contributed to The Yellow Book, and associated with the Rhymers' Club.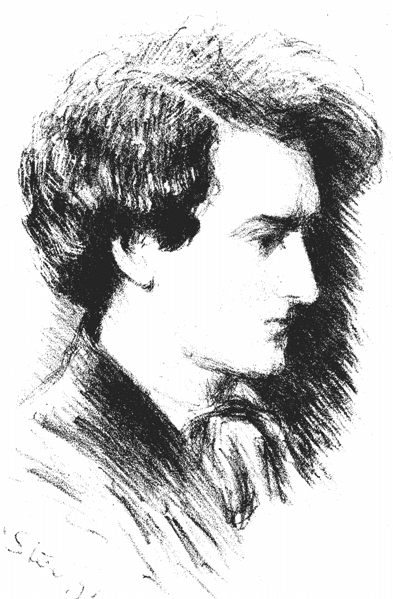 His first wife, Mildred Lee, died in 1894. They had one daughter, Hesper. In 1897 he married the Danish journalist Julie Norregard, who left him in 1903 and took their daughter Eva to live in Paris. Le Gallienne subsequently became a resident of the United States. He has been credited with the 1906 translation from the Danish of Peter Nansen's Love's Trilogy; but most sources and the book itself attribute it to Julie. They were divorced in June 1911. On October 27, 1911, he married Mrs. Irma Perry, née Hinton, whose previous marriage to her first cousin, the painter and sculptor Roland Hinton Perry, had been dissolved in 1904. Le Gallienne and Irma had known each other for some time, and had jointly published an article as early as 1906. Irma's daughter Gwendolyn Perry subsequently called herself "Gwen Le Gallienne", but was almost certainly not his natural daughter, having been born in 1900.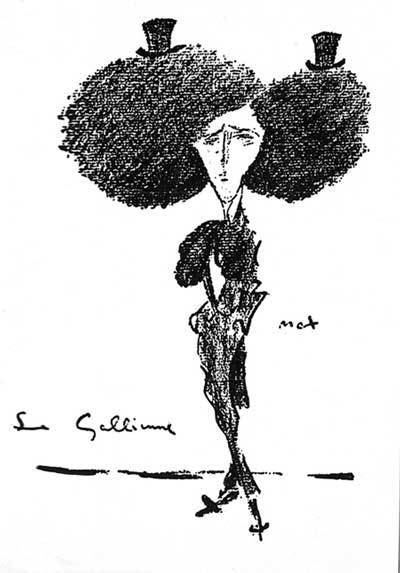 Le Gallienne and Irma lived in Paris from the late 1920s, where Gwen was by then an established figure in the expatriate bohéme (see, e.g.) and where he wrote a regular newspaper column.
Le Gallienne lived in Menton on the French Riviera during the 1940s. During the Second World War Le Gallienne was prevented from returning to his Menton home and lived in Monaco for the rest of the war. Le Gallienne's house in Menton was occupied by German troops and his library was nearly sent back to Germany as bounty. Le Gallienne appealed to a German officer in Monaco who allowed him to return to Menton to collect his books. During the war Le Gallienne refused to write propaganda for the local German and Italian authorities, and with no income, once collapsed in the street due to hunger.
In later times he knew Llewelyn Powys and John Cowper Powys.
Asked how to say his name, he told The Literary Digest the stress was "on the last syllable: le gal-i-enn'. As a rule I hear it pronounced as if it were spelled 'gallion,' which, of course, is wrong." (Charles Earle Funk, What's the Name, Please?, Funk & Wagnalls, 1936.)
A number of his works are now available online.
He also wrote the foreword to "The Days I Knew" by Lillie Langtry 1925, George H. Doran Company on Murray Hill New York.
Le Gallienne is buried in Menton in a grave whose lease (license No. 738 / B Extension of the Trabuquet Cemetery) does not expire until 2023.
Works
My Ladies' Sonnets and Other Vain and Amatorious Verses (1887)
Volumes in Folio (1889) poems
George Meredith: Some Characteristics (1890)
The Book-Bills of Narcissus (1891)
English Poems (1892)
The Religion of a Literary Man (1893)
Robert Louis Stevenson: An Elegy and Other Poems (1895)
Quest of the Golden Girl (1896) novel
Prose Fancies (1896)
Retrospective Reviews (1896)
Rubaiyat of Omar Khayyam (1897)
If I Were God (1897)
The Romance Of Zion Chapel (1898)
In Praise of Bishop Valentine (1898)
Young Lives (1899)
Sleeping Beauty and Other Prose Fancies (1900)
The Worshipper Of The Image (1900)
The Love Letters of the King, or The Life Romantic (1901)
An Old Country House (1902)
Odes from the Divan of Hafiz (1903) translation
Old Love Stories Retold (1904)
Painted Shadows (1904)
Romances of Old France (1905)
Little Dinners with the Sphinx and other Prose Fancies (1907)
Omar Repentant (1908)
Wagner's Tristan and Isolde (1909) Translator
Attitudes and Avowals (1910) essays
October Vagabonds (1910)
New Poems (1910)
The Maker of Rainbows and Other Fairy-Tales and Fables (1912)
The Lonely Dancer and Other Poems (1913)
The Highway to Happiness (1913)
Vanishing Roads and Other Essays (1915)
The Silk-Hat Soldier and Other Poems in War Time (1915)
The Chain Invisible (1916)
Pieces of Eight (1918)
The Junk-Man and Other Poems (1920)
A Jongleur Strayed (1922) poems
Woodstock: An Essay (1923)
The Romantic '90s (1925) memoirs
The Romance of Perfume (1928)
There Was a Ship (1930)
From a Paris Garret (1936) memoirs
The Diary of Samuel Pepys (editor)
References
Richard Le Gallienne Wikipedia
(Text) CC BY-SA