Origin

Washington, DC




Years active

1998 – present





Name

Richard Chartier






Born

March 29, 1971 (age 44) (

1971-03-29

)


Genres

Ambient, Minimal, Sound Art, Microsound




Labels

12k/Line, Raster-Noton, Spekk, Die Stadt, Trente Oiseaux and others




Website

Richard Chartiers's homepage




Role

Graphic designer · 3particles.com




Albums

Interior Field, Built Through, Fabrication 2, Untitled 1-3




Similar People

William Basinski, Asmus Tietchens, Kim Cascone, Yann Novak, CoH




Profiles




SoundCloud




Education

James Madison University



Richard chartier william basinski
Richard Chartier (born March 29, 1971 in Arlington, Virginia, USA) is a sound/installation artist and graphic designer. Chartier works in reductionist microsound electronic music, a form of extreme minimalism in which the music is sometimes very quiet, sometimes very sparse, often both.
Contents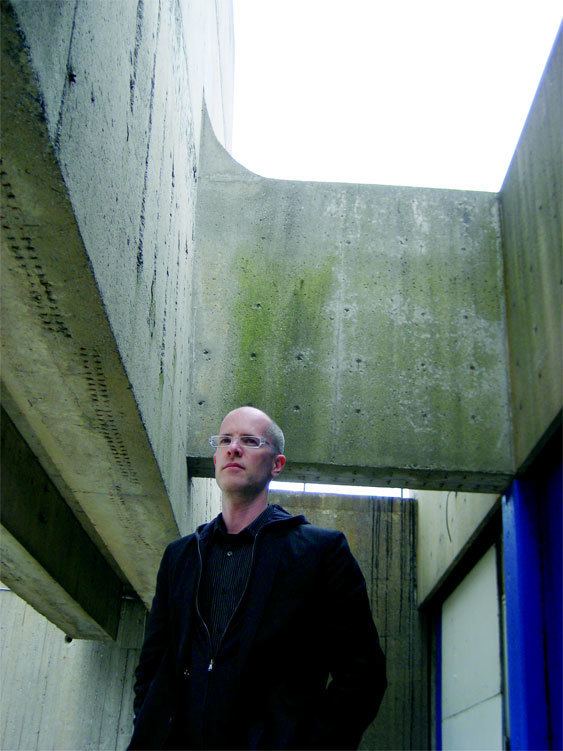 About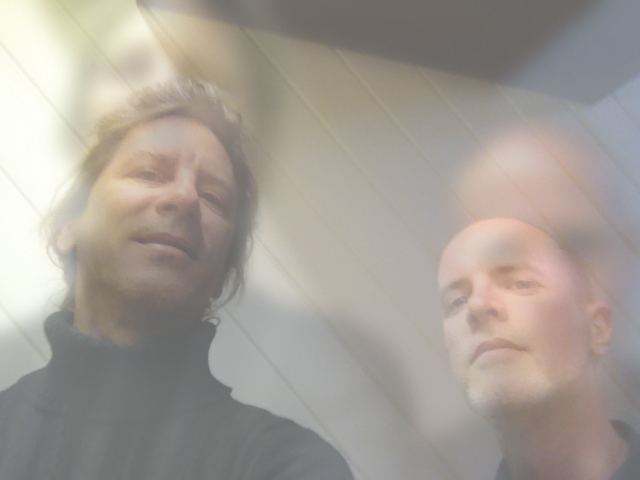 Since 1998, Chartier has created recordings for labels such as LINE (USA), Raster-Noton (Germany), Die Stadt (Germany), Spekk (Japan), 12k (US) Mutek rec (Canada), DSP (Italy), and ERS (NL), Trente Oiseaux (Germany), and Fallt (Ireland), Intransitive (USA), including collaborations with artists Taylor Deupree, William Basinski, CoH, *0, Kim Cascone, and Asmus Tietchens and has appeared on numerous international electronic music and sound art compilations. Chartier's minimalist digital work explores the inter-relationships between the spatial nature of sound, silence, focus, perception and the act of listening itself.
History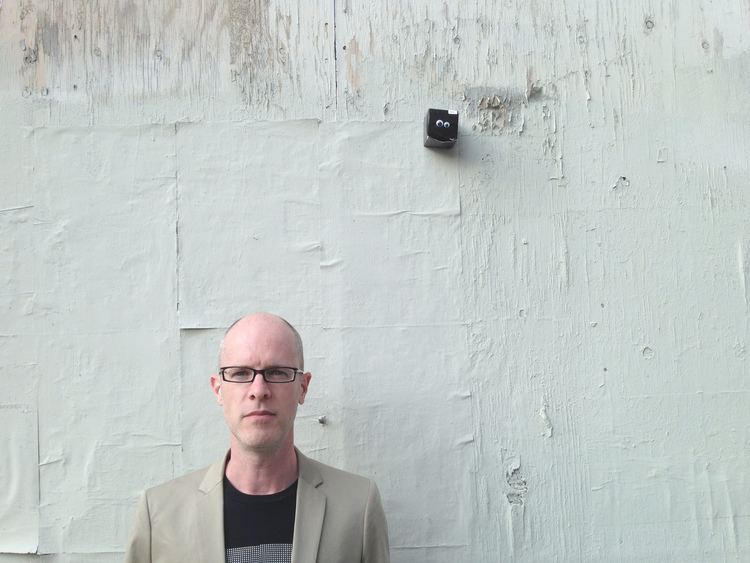 Chartier's sound works and sound installations have been presented internationally including at the exhibits Sounding Spaces at ICC (Tokyo, Japan), I Moderni / The Moderns at Castello di Rivoli (Torino, Italy), 2002 Biennial at the Whitney Museum of American Art (NY), Resynthesis at The Art Institute of Chicago and with the traveling sound exhibit Invisible Cities created by digital media curators Fehler as well as solo and collaborative installations for Fusebox (DC), 1515 Arts/G Fine Art (DC), Die Schachtel (Milan, Italy), and Diapason (NY). He has performed his work live across Europe, Japan, Australia, and North America at MUTEK (Montreal, Canada), GRM/Maison de Radio France (Paris, France), Observatori (Valencia, Spain), DEAF (Dublin, Ireland), Transmediale (Berlin, Germany), Lovebytes (Sheffield, UK), The Leeds International Film Festival (Leeds, UK), the Rotterdam International Film Festival (NE), Garage (Stralsund, Germany), La Batie (Geneva, Switzerland), and other digital art/music festivals and at exhibits such as Frequenzen [Hz] at the Schirn Kunsthalle (Frankfurt) and A Minimal Future? Art as Object 1958-1968 and Visual Music at the Museum of Contemporary Art (Los Angeles).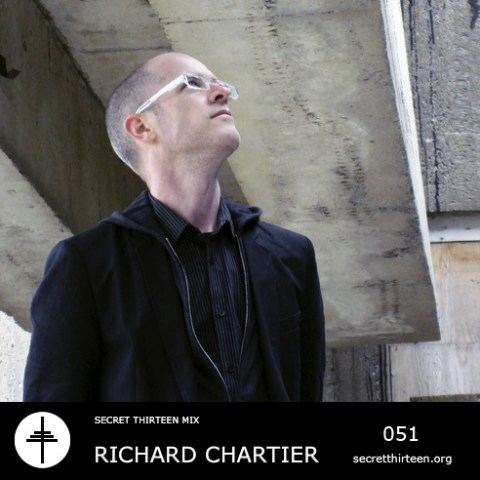 The book Blocks of Consciousness and the Unbroken Continuum (Sound323, UK, 2006) contains the chapter "On the surface of silence: reticence in the music of Richard Chartier" in which author and critic Will Montgomery writes "Chartier's work has this overriding singleness of formal vision. While it is clearly formed of discrete parts, the work doesn't look beyond itself, it doesn't refer to other sounds or musical instruments, it is entirely conceived within the field of digital sound. And, like Donald Judd's three-dimensional objects, it is faithful to itself as a medium: the audio is self-sufficient. Chartier allows his pieces to be governed by their own internal dynamics,finding specific arrangements of sound that integrate the various sonic objects he chooses to work with into coherent wholes.... The music has tended to be categorised in terms of an exemplary austerity. It is easy to see why. However, close listening reveals both a vacuum – that absolute digital silence – and an answering fullness. The counterpart of the work's vanishing quality is its urge to make itself present. To a degree, this is attributable to the way in which the ear bodies out the sounds it cannot quite grasp – the aural fantasy that the work brings into play. At the same time, it is work of extreme concentration and the sounds that are there in the music are rich with information. The work is ultimately experienced in terms of density as well sparseness, sensuality as well as coolness. The form of minimalism that Chartier has developed on his CDs favours listening conditions that are private, introverted and solitary. Yet the bareness of the works is illusory: under the microscope that he obliges each listener to peer down, a pulsating aural life becomes apparent."
In 2000 he formed the recording label LINE and has since curated its continuing documentation of compositional and installation work by international sound artists and composers exploring the aesthetics of contemporary and digital minimalism (including noted artists such as Bernhard Gunter, Steve Roden, Taylor Deupree, Christopher Willits, Roel Meelkop, Carsten Nicolai/Alva Noto, Asmus Tietchens, Mark Fell and the first full-length CDs by Miki Yui, Skoltz_Kolgen, and Steinbruchel). The premiere release on LINE, Chartier's Series was awarded Honorable Mention in the category of Digital Music by the Prix Ars Electronica, 2001 (Austria). In 2006 he was commissioned by the Hirshhorn Museum and Sculpture Garden to create a collaborative sound performance work in conjunction with the Hiroshi Sugimoto retrospective exhibit. This work, entitled Specification. Fifteen, was recently awarded one of five Honorable Mentions for outstanding contemporary artistic positions in digital media art by the Jury of Transmediale.07 Award Competition (Germany) and exhibited as a recording and presented as a live performance with a new video work created from Sugimoto's Seascapes at the Akademie der Kuenste (Berlin).
In 2009, Richard Chartier presented a collaborative installation with visual artist Linn Meyers where optical and sonic patterns intersect. Untitled, exhibited at the Art Gallery of University of Maryland (US) two 15-foot-long (4.6 m) by 8-foot-high (2.4 m) walls meet in an enfolding chevron, creating both a sound chamber and a drawing surface. The swirling lines of Meyers' drawing, made directly on the surface of the walls, fuse together with the sound piece by Chartier, juxtaposing the organic and the digital into unified sensorial space. With eight audio transducers applied directly to the back surface of the walls, Chartier's composition modulates and transfers through the surfaces. Untitled(Angle.1), a stereo composition based on Untitled was released on Non Visual Objects (Austria) as a limited edition compact disc.
In March 2010, Chartier was awarded a Smithsonian Institution Artist Research Fellowship to explore the National Museum of American History's collection of 19th Century acoustic apparatus for scientific demonstration. Chartier will focus specifically on the many sirens, waveforms, and other inventions of the German physicist Rudolf Koenig including the Grand Tonometer (c. 1870-1875), the only instrument of its kind in existence.
Chartier studied at James Madison University (Harrisonburg, VA) from 1989–1993 and received Bachelor of Fine Arts Cum Laude with a Concentration in Graphic Design and Painting.
Solo Recordings
A Field for Recording CD (2010, Room40)
Untitled(Angle.1) CD (2009, NVO)
Further Materials CD (2008, LINE)
Absence CD (2008, 3particles)
Incidence CD (2007, Raster-Noton)
Current CD (2006, Room40)
Levels(Inverted) CD (2006, LINE)
Tracing CD (2005, NVO)
Opening Coccyx Die Schachtel, Italy] CD/Edition 2005
Retrieval 1-5 [ERS, Netherlands] CD 2005
Re'post'postfabricated [DSP, Italy] (reformed+remixes) 2xCD 2005
Set or Performance [LINE, US] CD 2004
Archival1991 [Crouton, US] CD 2003
Overview 3particles, US] CD 2003
Two Locations [LINE, US] CD 2003
Other Materials [3particles, US] CD 2003
of surfaces [LINE, US] CD 2002
typeof Fällt, N.Ireland] 3" CD 2001
decisive forms Trente Oiseaux, Germany] CD 2001
series [LINE, US] CD 2000 / reissued 2001
a hesitant fold [Meme, Japan] CD 1999
post-fabricated [Microwave, Netherlands] CDR 1999
direct.incidental.consequential [Intransitive, US] CD 1998
Collaborative Recordings
Fabrication 2 (with Asmus Tietchens) 2CD (2010, Auf Abwegen)
Untitled 1-3 (with William Basinski) [LINE, USA] CD 2008
Fabrication (with Asmus Tietchens)[Die Stadt, Germany] 2CD 2007
Specification. Fifteen (with Taylor Deupree)[LINE, US] CD 2006
Live in Los Angeles (as CHESSMACHINE) [LINE, US] CD 2005
Chessmachine (with COH) [Mutek_rec, Canada] CD 2004
William Basinski + Richard Chartier [Spekk, Japan] CD 2004
Varied as 0/r (with Nosei Sakata) [12k, US] CD 2002
after (Cascone + Chartier + Deupree) [12k, US] CD 2002
SPEC. (with Taylor Deupree) [12k, US] CD 1999
0/r (with Nosei Sakata) [12k, US]CD 1999
References
Richard Chartier Wikipedia
(Text) CC BY-SA