Switzerland




18,982 (Dec 31, 2008)




Ecole cantonale dart de Lausanne ECAL


2.96 km2


Ouest Lausannois




Syndic Marianne Huguenin POP (as of 2007)



Renens is a municipality in the canton of Vaud, Switzerland. It is located in the district of Ouest Lausannois, and is a suburb of the city of Lausanne. It is the fourth largest city in the canton. It is considered a very multiethnic town, as more than 50% of the inhabitants are resident foreign nationals.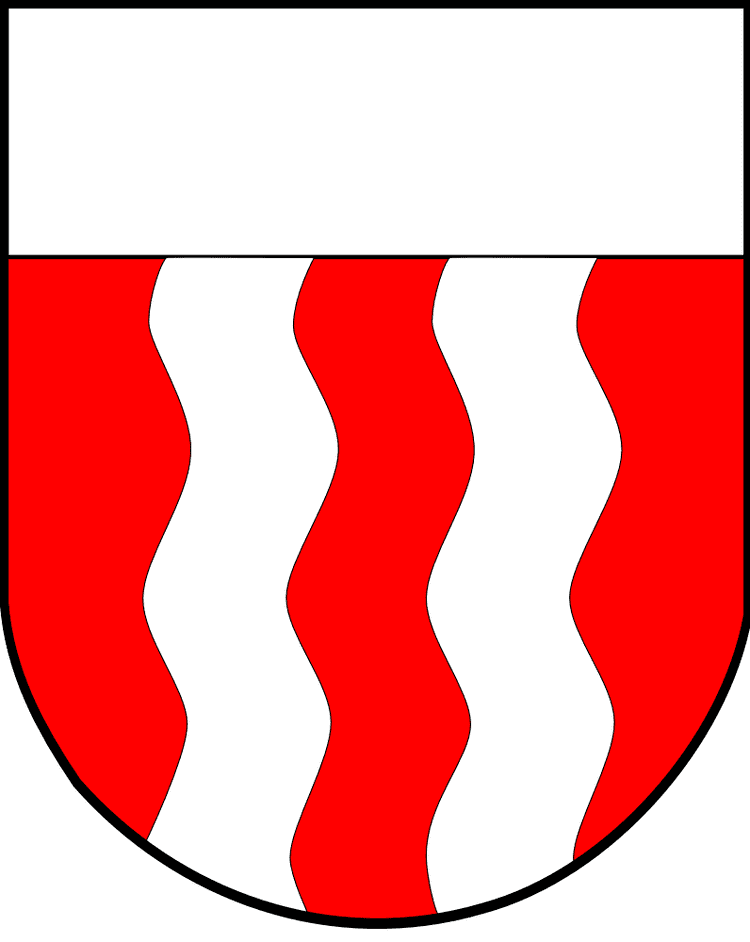 Renens is first mentioned around 888-896 as in villa Runingis.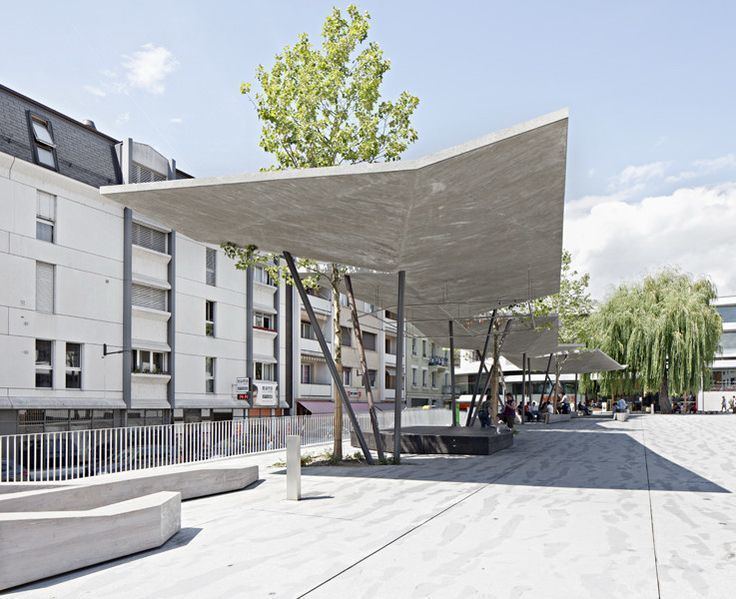 Renens has an area, as of 2009, of 2.96–2.95 square kilometers (1.14–1.14 sq mi) (depending on calculation method). Of this area, 0.1 km2 (0.039 sq mi) or 3.4% is used for agricultural purposes, while 0.07 km2 (0.027 sq mi) or 2.4% is forested. Of the rest of the land, 2.78 km2 (1.07 sq mi) or 93.9% is settled (buildings or roads).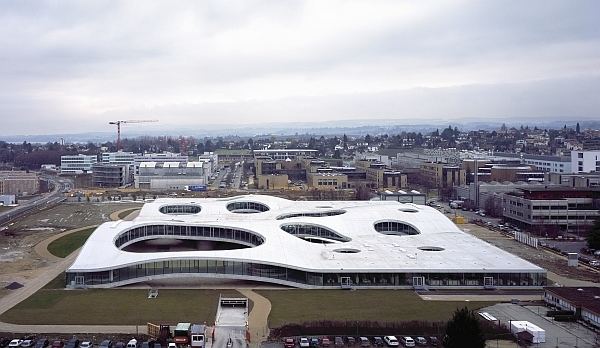 Of the built up area, industrial buildings made up 13.9% of the total area while housing and buildings made up 41.6% and transportation infrastructure made up 28.7%. Power and water infrastructure as well as other special developed areas made up 3.4% of the area while parks, green belts and sports fields made up 6.4%. Out of the forested land, all of the forested land area is covered with heavy forests. Of the agricultural land, 1.0% is used for growing crops, while 1.7% is used for orchards or vine crops.
The municipality was part of the Lausanne District until it was dissolved on 31 August 2006, and Renens became part of the new district of Ouest Lausannois.
The municipality is the capital of the new district of Ouest lausannois. It is part of the agglomeration of Lausanne, and Lausanne Metro line 1 terminates at Renens railway station. The Swiss Federal Railway line connects Renens to Lausanne more directly, as well as offering some longer-distance trains. Renens is located close to junctions 17 and 18 of the A1 motorway.
As of 2010, Renens had an unemployment rate of 7.6%. As of 2008, there were 8 people employed in the primary economic sector and about 1 business involved in this sector. 2,338 people were employed in the secondary sector and there were 153 businesses in this sector. 7,493 people were employed in the tertiary sector, with 579 businesses in this sector. There were 9,293 residents of the municipality who were employed in some capacity, of which females made up 43.5% of the workforce.
Renens Wikipedia
(,)http://upload.wikimedia.org/wikipedia/commons/1/1f/Renens-blason.png(,)http://www.rivertonstud.co.za/Images/Heritage_images/2.jpg(,)http://upload.wikimedia.org/wikipedia/commons/2/22/Karte_Gemeinde_Chavannes-pr%25C3%25A8s-Renens.png(,)http://upload.wikimedia.org/wikipedia/commons/c/c2/Karte_Gemeinde_Renens_2007.png
(,)https://s-media-cache-ak0.pinimg.com/736x/5f/ad/09/5fad09a7d84bc96326ec43ac05ce62d8.jpg(,)http://meonline.hu/wp-content/gallery/rolex/rolex1.jpg(,)http://mimoa.eu/images/21543_l.jpg(,)http://www.deappolonia-arch.com/wordpress/wp-content/uploads/renens_00.jpg(,)http://mimoa.eu/images/21545_l.jpg(,)http://farm4.static.flickr.com/3212/2931402082_17a8fefccc_m.jpg(,)http://farm4.static.flickr.com/3898/14737419231_71fbf509d8_m.jpg(,)http://3.bp.blogspot.com/-1RBmYiQUeFs/TiQiyBL02tI/AAAAAAAAK7k/OAi9JAXL9og/s1600/Herzog%2BArchitekten%2B.%2BBerrel%2BBerrel%2BKr%2525C3%2525A4utler%2B%2B.%2BNEUBAU%2BSCHU%2B.%2BRENENS.jpg
(,)http://www.delices-du-siam-renens.ch/_assets/000/050/001/951/2010f7daeaf34ef88811d6835c673452.jpg(,)http://www.orif.ch/typo3temp/pics/0bf5489abb.jpg(,)http://immobilier-romandie.vi-software.com/images/B-renens-villa-individuelle-avec-piscine-cuisine-052.jpg(,)http://imganuncios.mitula.net/21223_1_1_1_villa_de_4_5_pieces_duplex_sur_3_niveaux_100917967714561265.jpg(,)http://imganuncios.mitula.net/1022_chavannes_pres_renens_4_5_zimmerwohnung_im_kt_waadt_zu_verkaufen_3150131428368456074.jpg(,)http://imganuncios.mitula.net/home_service_vous_propose_un_appartement_de_2_5_pieces_100831295169771424.jpg(,)http://imganuncios.mitula.net/proche_des_tl_gare_cff_de_renens_et_de_toutes_commodites_6330119420771933512.jpg(,)http://imganuncios.mitula.net/appartement_de_2_5_pieces_au_rez_de_chaussee_3580113417142060988.jpg(,)http://imganuncios.mitula.net/luminueux_et_fonctionnel_cuisine_renovee_et_appartement_rafraichi_7440115429233010586.jpg(,)http://imganuncios.mitula.net/21147_1_21_2_appartement_de_4_5_pieces_triplex_au_2eme_etage_5570119420771932265.jpg(,)http://imganuncios.mitula.net/renens_rue_du_village_6_appartement_de_2_pieces_au_3eme_etage_3610115421807042813.jpg(,)http://imganuncios.mitula.net/proche_de_toutes_commodites_3700109424311860287.jpg(,)http://imganuncios.mitula.net/appartement_de_4_pieces_au_5eme_etage_avec_ascenseur_de_79_m2_env_3720115418176033223.jpg