Occupation

Actress




Website

Official website





Name

Renee Lawless









Born

November 30, 1960 (age 60)

Knoxville, Tennessee, US




Profiles




Twitter




Parents

Anne Lawless, Bob Lawless



Renee lawless interview afterbuzz tv s spotlight on
Renee Lawless-Orsini (born November 30, 1960) is an American actress and singer. She is currently starring as the bitter and distant matriarch, Katheryn Cryer, in the OWN drama series The Haves and the Have Nots.
Contents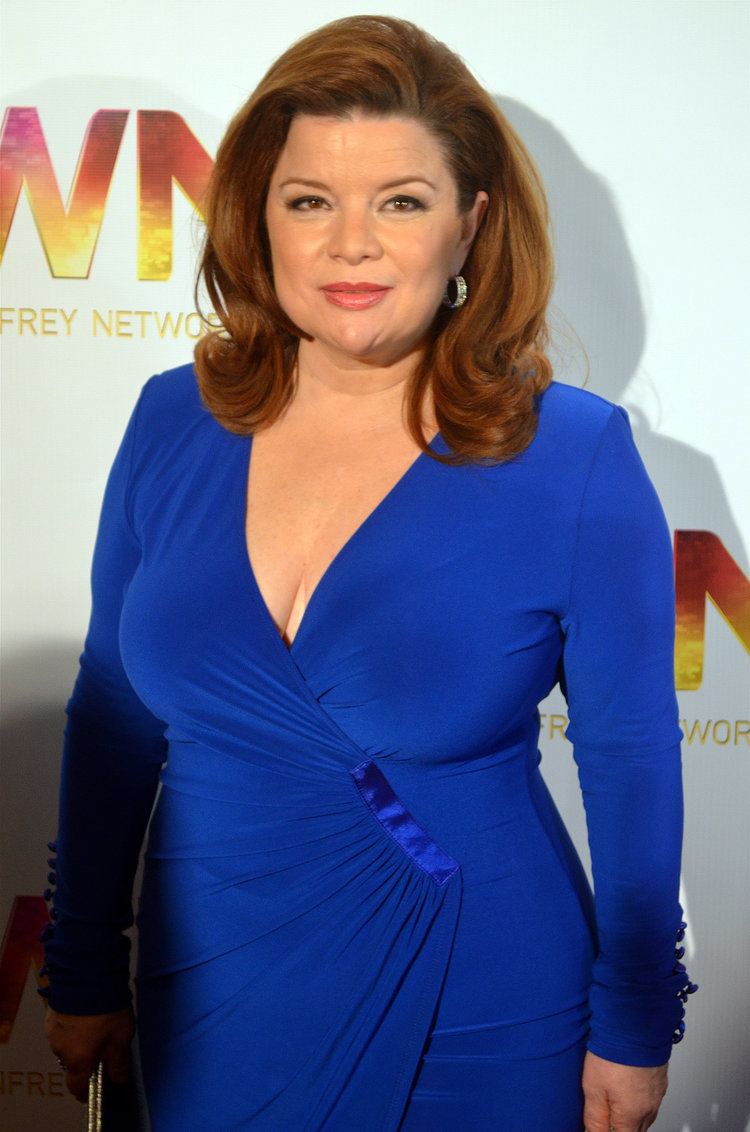 MY CHRISTMAS HOME TOUR | TYLER PERRY STAR DECORATED MY HOME (RENEE LAWLESS)
Lawless was born in Knoxville, Tennessee, and moved with her family to Jacksonville in at age 9 and graduated from Sandalwood High School, Stetson University, and University of Cincinnati – College-Conservatory of Music. As of mid 1990's she appeared primary on stage productions, like national touring of Beauty and the Beast, and Wicked.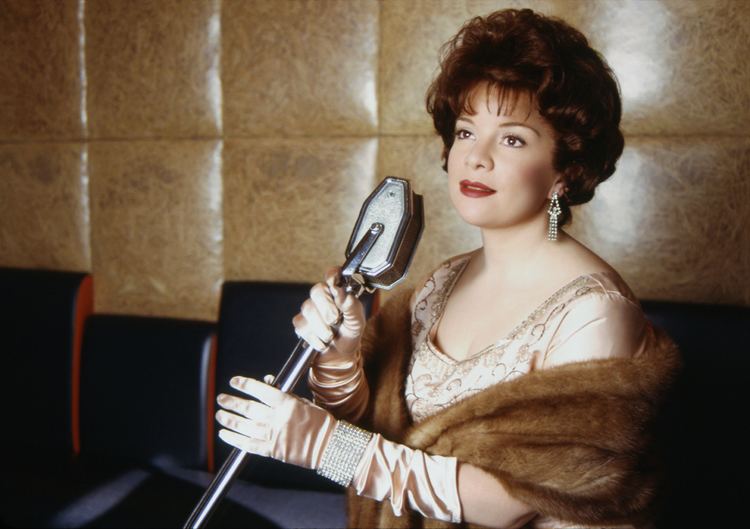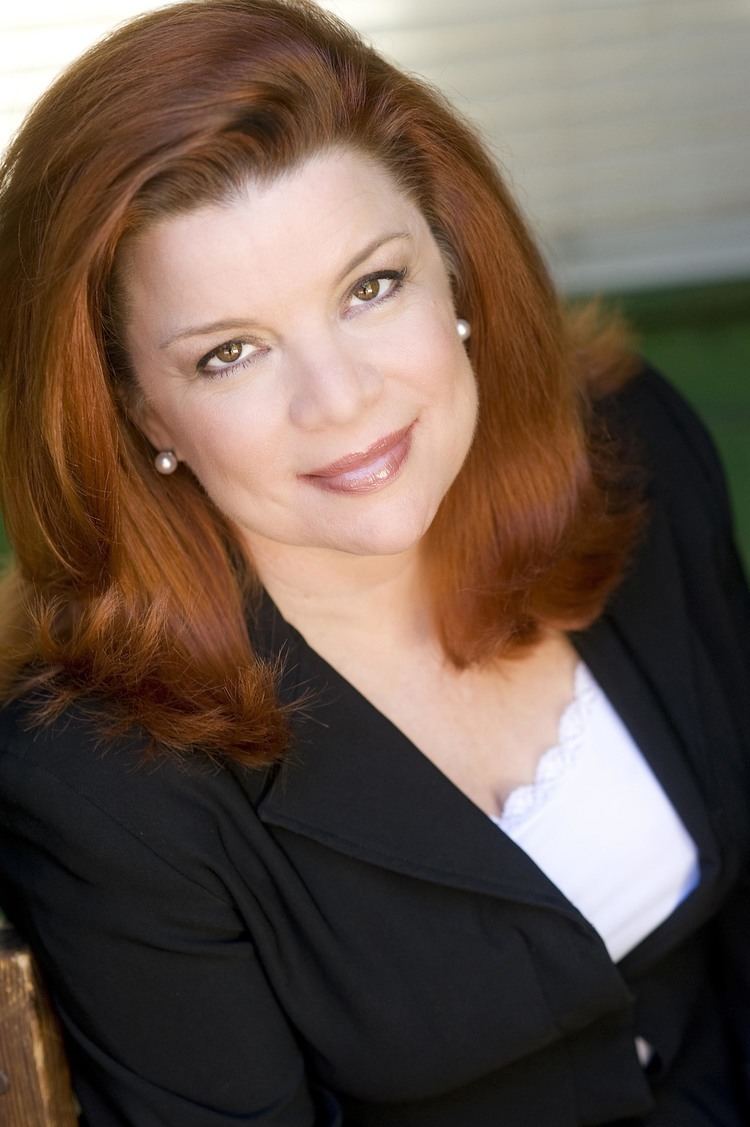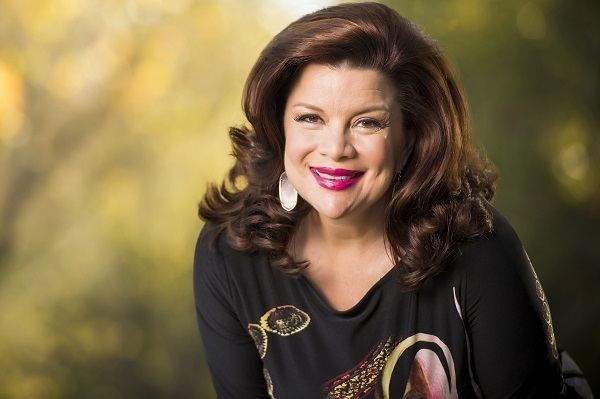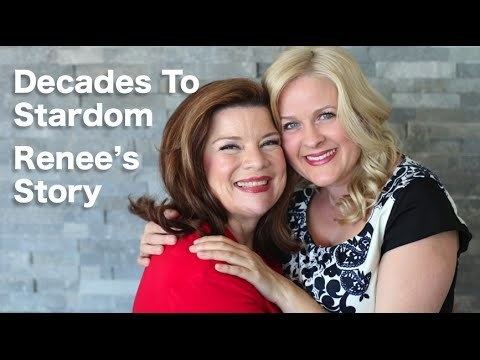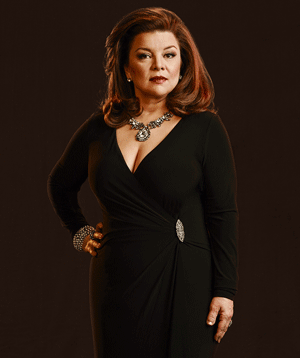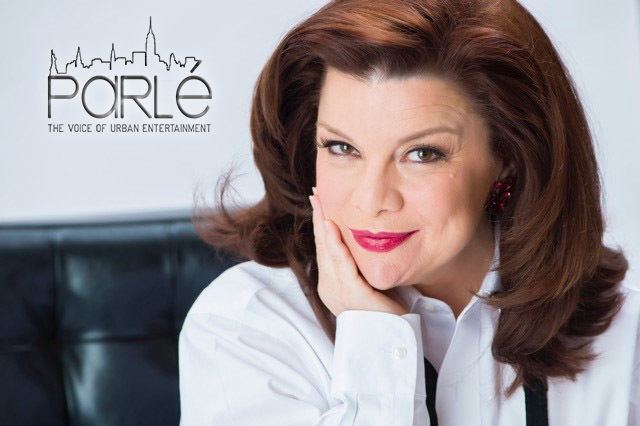 Filmography
Actress
-
Funeral Road Trip (Short) (post-production)
as
Janice
2013
The Haves and the Have Nots (TV Series)
as
Katheryn Cryer / Katherine Cryer
- Dark Intentions (2021) - Katheryn Cryer
- Trouble Man (2021) - Katheryn Cryer
- Trespassing (2021) - Katheryn Cryer
- Pink Unicorns (2021) - Katheryn Cryer
- Hidden Bones (2021) - Katheryn Cryer
- Black Panther (2021) - Katheryn Cryer (credit only)
- Wolves (2021) - Katheryn Cryer
- A Game of Chess (2021) - Katheryn Cryer
- A Showdown (2021) - Katheryn Cryer (credit only)
- A Working Girl (2021) - Katheryn Cryer
- The Family's Name (2020) - Katheryn Cryer
- A Little Bird (2020) - Katheryn Cryer
- The Appointment (2020) - Katheryn Cryer
- The Long Drive Home (2020) - Katheryn Cryer
- Power Of The Purse (2020) - Katheryn Cryer
- The Long Game (2020) - Katheryn Cryer
- A Sixth Sense (2020) - Katheryn Cryer
- No More Time (2020) - Katheryn Cryer
- Counting The Clock (2020) - Katherine Cryer
- The Executor (2020) - Katheryn Cryer
- Someone Special (2020) - Katheryn Cryer
- Fine Together (2020) - Katheryn Cryer
- Power Of Attorney (2020) - Katheryn Cryer
- One Way or Another (2020) - Katheryn Cryer
- Bananas Foster (2020) - Katheryn Cryer
- Boom Boom Bang (2020) - Katheryn Cryer
- The Heavy Lifting (2020) - Katheryn Cryer
- A Change Of Heart (2020) - Katheryn Cryer
- Mister Jim (2020) - Katheryn Cryer
- Jimmy Crack Corn (2020) - Katheryn Cryer
- Evil Offspring (2020) - Katheryn Cryer
- Pray to Me (2020) - Katheryn Cryer
- Fleeting Moments (2020) - Katheryn Cryer
- Are You Happy? (2020) - Katheryn Cryer
- Show Not Tell (2019) - Katheryn Cryer
- She's Gonna Be Real Mad (2019) - Katheryn Cryer
- A New Leaf (2019) - Katheryn Cryer
- On The Edge (2019) - Katheryn Cryer
- Second Chances (2019) - Katheryn Cryer
- Tomorrow's Not Promised (2019) - Katheryn Cryer
- Spanish Moss Trail (2019) - Katheryn Cryer
- Dessert (2019) - Katheryn Cryer
- A Wicked Web (2019) - Katheryn Cryer
- Out of Time (2019) - Katheryn Cryer
- Enough (2019) - Katheryn Cryer
- From the Seventies (2019) - Katheryn Cryer
- Power Struggle (2019) - Katheryn Cryer
- A Good Man (2019) - Katheryn Cryer
- The Committee (2018) - Katheryn Cryer
- The Chosen (2018) - Katheryn Cryer
- Stronger Together (2018) - Katheryn Cryer
- Laugh Not To Cry (2018) - Katheryn Cryer
- A Father's Regret (2018) - Katheryn Cryer
- The Black Dress (2018) - Katheryn Cryer
- An Accident (2016) - Katheryn Cryer
- The Heart of a Man (2016) - Katheryn Cryer
- Making Millions (2016) - Katheryn Cryer
- Immunity (2016) - Katheryn Cryer
- An Evil Soul (2016) - Katheryn Cryer
- The Right Medicine (2016) - Katheryn Cryer
- Paid in Full (2016) - Katheryn Cryer
- The Waters Run Deep (2016) - Katheryn Cryer
- The Power Dance (2015) - Katheryn Cryer
- Boom Boom Bang (2014) - Katheryn Cryer
- Wyatt's Nightmare (2014) - Katheryn Cryer
- Checkmate (2014) - Katheryn Cryer
- Norman Hewens (2014) - Katheryn Cryer
- Something's Wrong with Amanda (2014) - Katheryn Cryer
- Again and Again (2014) - Katheryn Cryer
- The Sarandon Hotel (2014) - Katheryn Cryer
- The Vulnerable (2014) - Katheryn Cryer
- The Awakening (2014) - Katheryn Cryer
- Donald (2014) - Katheryn Cryer
- The Confession (2014) - Katheryn Cryer
- You'll Be Sorry (2014) - Katheryn Cryer
- Starting the Race (2014) - Katheryn Cryer
- March for Justice (2014) - Katheryn Cryer
- Maggie's Plan (2014) - Katheryn Cryer
- Amanda's Revenge (2014) - Katheryn Cryer
- Protecting Wyatt (2014) - Katheryn Cryer
- Why Didn't You Tell Me? (2014) - Katheryn Cryer
- Unanswered Calls (2014) - Katheryn Cryer
- Family Issues (2014) - Katheryn Cryer
- Wyatt's Nightmare (2014) - Katheryn Cryer
- The Black Sedan (2014) - Katheryn Cryer
- No More Hiding (2013) - Katheryn Cryer
- The Truth Will Set You Free (2013) - Katheryn Cryer
- My Name Is Veronica (2013) - Katheryn Cryer
- What Are You Doing Here? (2013) - Katheryn Cryer
- In Recovery (2013) - Katheryn Cryer
- Not My Daughter (2013) - Katheryn Cryer
- Number Nine (2013) - Katheryn Cryer
- The Set Up (2013) - Katheryn Cryer
- The Criminal (2013) - Katheryn Cryer
- A True Friend (2013) - Katheryn Cryer
- Angry Sex (2013) - Katheryn Cryer
- A Woman's Pride (2013) - Katheryn Cryer
- Entering the Race (2013) - Katheryn Cryer
- Beautifully Dysfunctional (2013) - Katheryn Cryer
- Playing in the Deep End (2013) - Katheryn Cryer
- The Big Surprise (2013) - Katheryn Cryer
- For the Team - Katheryn Cryer
- Its Ok to Love - Katheryn Cryer
- The Veronica Show - Katheryn Cryer
- The Silk Handkerchief - Katheryn Cryer
- The Fugitive - Katheryn Cryer
- Back in Business - Katheryn Cryer
- I Am a Wolf - Katheryn Cryer
- A Tragic Assumption - Katheryn Cryer
- The Apple Tree - Katheryn Cryer
- Giving Candy to a Baby - Katheryn Cryer
- Beg for What You Need - Katheryn Cryer
- Unexpected Visitors - Katheryn Cryer
- A Front Row Seat - Katheryn Cryer
- 48 Hours - Katheryn Cryer
- My Friend Maggie - Katheryn Cryer
- I Choose My Son - Katheryn Cryer
- Criminology 101 - Katheryn Cryer
- Promises Kept - Katheryn Cryer
2020
Broadway Celebrates Veterans Day (TV Mini Series)
as
Renee Lawless (2020)
2020
Stuck with You (TV Series)(2021)
2020
Aunt Cissy (TV Series)
as
Georgia
- Goin' Back to Indiana (2020) - Georgia
- Plastic Surgery (2020) - Georgia
- Why All The Mystery? (2020) - Georgia
- What's in Morocco? (2020) - Georgia
- One Hell of a Going Away Party (2020) - Georgia
2019
They Came and Left (Short)
as
Geraldine Montgomery
2004
Bono
as
Woman in parking lot (as Rene Lawless Orsini)
1995
Heavens to Betsy (TV Series)
as
Helen
- Episode #1.4 (1995) - Helen (as Rene Lawless Orsini)
Thanks
-
Down the Middle (TV Series) (special thanks - 2019) (completed)
Self
2023
What's Up Now (TV Series)
as
Self
- Mason McNulty, Vicki Barbolak, Jennifer Lopez, Vicki Gunvalson (2023) - Self
2021
Tamron Hall (TV Series)
as
Self
- Crystal Fox/Renee Lawless/Angela Robinson/RJ Mitte/Jody Watley (2021) - Self
2015
Home & Family (TV Series)
as
Self
- Renee Lawless/Jamie Ivey/Marcel Cocit/Jernard Wells (2020) - Self
- Danielle Fishel/Ally Brooke/Renee Lawless (2020) - Self
- Lillian Glass/Rosalee Glass/Jeff Corwin/Renee Lawless (2019) - Self
- Renee Lawless/Jenny Keller/Kyle Johnson (2019) - Self
- Lori Loughlin & Erin Krakow/Renee Lawless/Jake Smollett/Lindsey Stirling (2017) - Self
- Trevor Donovan/Darlene Love/Renee Lawless (2017) - Self
- Guest Co-Host Sandra Lee/Renee Lawless/Sue Hitzmann (2017) - Self
- Victoria Osteen/Brooke Burke-Charvet/Renee Lawless/Adam Nimoy (2016) - Self
- Renee Lawless/Sayeed Shahidi (2016) - Self
- Renee Lawless/Jonathan Kite/Tory Belleci (2015) - Self
- Autumn Reeser/Renee Lawless (2015) - Self
2020
The eZWay (TV Series)
as
Host'
- Renee Lawless, Lady in Red Diamond Rose Awards. (2020) - Host'
2015
What's Up Orange County (TV Series)
as
Self - Guest
- Gloria Allred, Sam Humphrey, Margaret O'Brien, Lou Ferrigno, Bernie Koppel, Judy Tenuta, Petri Byrd, Carol Connors, Renee Lawless (2018) - Self - Guest
- Dawn Wells, Caroline Hennessy, Renee Lawless, George Chakiris, Diane Ladd, Patrika Darbo, Victoria Rowell (2015) - Self - Guest
2016
The Real (TV Series)
as
Self
- Deon Cole/Renee Lawless/Diner Sips (2018) - Self
- Renee Lawless/Shoutrageous/Savings on Fleek (2017) - Self
- Renee Lawless & Aaron O'Connell/Candis Cayne/Resolution Solution/Kyle Dixon (2016) - Self
2017
Steve & Kathy (TV Series)
as
Self
- Worship - Self
2017
AfterBuzz TV's Spotlight On (TV Series)
as
Self
- Renee Lawless Interview (2017) - Self
2016
Red Carpet Report (TV Series short)
as
Self
- SAG Aftra Dynamic & Diverse Celebration (2016) - Self
2016
4th Annual Gospel Goes to Hollywood Awards (TV Special)
as
Self
2016
On the Spot Interviews (TV Series documentary short)
as
Self
- Eva Amantea (2016) - Self
2015
Davi Davenport Live (TV Series)
as
Self - Guest
- Episode #1.15 (2015) - Self - Guest
2014
The Tyler Perry Show (TV Series)
as
Self
- The Haves and The Have Nots After Show Pt. 2 (2014) - Self
References
Renee Lawless Wikipedia
(Text) CC BY-SA