Name

Rene Balcer




Education

Concordia University




Role

Television writer






Born

February 9, 1954 (age 61) (

1954-02-09

)

Montreal, Quebec, Canada




Occupation

Writer, producer, director of TV and film, showrunner




Movies and TV shows

Jo, The No Name Painting Association




Awards

Primetime Emmy Award for Outstanding Drama Series




Similar People

Dick Wolf, Warren Leight, Edwin Sherin, Stephanie Sengupta, Arthur W Forney
Rene Balcer (born February 9, 1954) is a television writer, director, and showrunner.
Contents
Law order la anthem promo rene balcer
Early life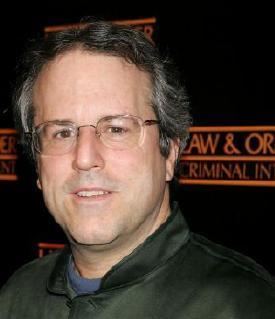 He was born in Montreal, Quebec, Canada, and attended Lower Canada College in Montreal. He studied creative writing at Concordia University under noted Canadian poet Deborah Eibel, and earned his BA Magna Cum Laude in Communication Studies from Concordia in 1978. He began his career as a journalist, covering the Yom Kippur War as a cameraman. He later worked as a reporter and editor for various Canadian publications, and made documentary films for the National Film Board of Canada. In 1980, he moved to Los Angeles, where he collaborated with the cult film director Monte Hellman on a number of film projects. He later worked for a variety of film producers including Francis Coppola, Steve Tisch and Mace Neufeld. In 1990 he wrote his first television project, the movie of the week Out on the Edge for Steve Tisch.
Career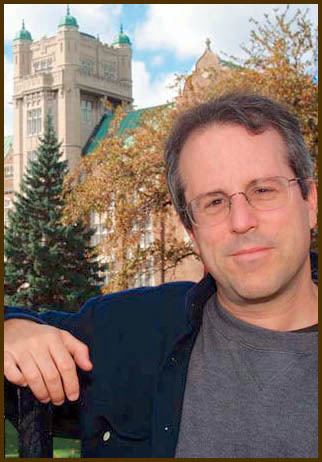 Balcer is most noted for writing and showrunning the television series Law & Order, and for creating and showrunning its spin-off series Law & Order: Criminal Intent. He also wrote for the series Star Trek: The Next Generation, and penned three made-for-television movies, one of which, Out on the Edge (1990), won the American Psychological Association Award of Excellence.
Balcer won an Emmy in 1997 as Showrunner and Executive Producer of Law & Order. He has also won a Peabody Award, a Writers Guild of America Award, four Edgar Awards from the Mystery Writers of America (three for his writing for Law & Order, and a fourth for Law & Order: Criminal Intent), a Career Award from the Reims International Television Festival, and a Career Angie Award from the International Mystery Writers Festival.
His work has been recognized outside the entertainment community: in 1999 and 2000, he received the Silver Gavel Award from the American Bar Association for his Law & Order episodes "DWB" and "Hate"; in 2004, he received a Margaret Sanger Award from Planned Parenthood for his Law & Order: Criminal Intent episode "The Third Horseman"; in 2010, he received the Champion of Justice award from the Washington, DC-based Alliance for Justice, for his work on the Law & Order episode "Memo from the Dark Side". In 2004, he was awarded the Alumnus of the Year from Concordia University. On November 17, 2008, he received an honorary Doctorate of Laws (LLD) from Concordia at their fall convocation and delivered the Commencement Address.
Balcer has received additional recognitions, including being commissioned a Kentucky Colonel by Kentucky Governor Steve Beshear in 2008; in the Season Five episode of The Sopranos, "In Camelot", Chris's writing friend JT (played by Tim Daly) tells Chris that he has a meeting with Rene Balcer, explaining that Balcer is "Dick Wolf's right-hand man!" Balcer's altercation with a Fox employee during the Writers Guild strike on January 10 2008 became the subject of a joke by David Letterman during his monologue on January 12, 2008. At the North Dakota Museum of Art, Balcer's Law & Order episodes are played in a continuous loop in the installation Barton Benes Period Room: 21st Century Artist Studio.
In October 2009, Balcer came under attack by right-wing bloggers, notably by Andrew Breitbart's "Big Hollywood" blog, for his episode "Memo From the Dark Side", which took the Bush Administration to task over its "torture memos". Breitbart even enlisted former Law & Order actor Michael Moriarty to accuse Balcer of being a Marxist agent provocateur. Three weeks later, those same blogs reversed course, when NBC aired "Dignity", a Balcer episode on abortion that conservatives conceded was even-handed. He was unfazed by the attacks, saying: "What many of these critics fail to realize is that Law & Order has always been an equal-opportunity offender, and if a Democratic administration had implemented this despicable (torture) policy, our show would have taken them to task for it."
Balcer was showrunner for Law & Order: Criminal Intent through the fifth season. In March 2007, Balcer returned to Law & Order at the end of its 17th season as executive producer and head writer. He continued on as showrunner through the show's 20th and final season, writing and directing the show's series finale "Rubber Room", which the New York Times called the "best finale of all" that season's TV series. In June 2010, he was hired as showrunner of the Law & Order spinoff, Law & Order: Los Angeles. LOLA, as it was called, was cancelled after one season, with Balcer again writing and directing the series finale. Balcer then rewrote the series finale of Law & Order Criminal Intent, bringing to a close his long association with the Law & Order franchise.
In 2012, Balcer created the series Jo, an English-language cop drama set in Paris and starring Jean Reno, Jill Hennessy, Tom Austen and Orla Brady. The series began shooting in Paris in July 2012, with Balcer as showrunner and head writer. In 2013, he served as showrunner and executive producer of the CBS pilot, The Ordained, with Charlie Cox, Sam Neil and Hope Davis.
In 2013, Balcer made two short videos: Watching Tea Leaves in Shanxi, was shot in China and is a zen meditation on the dynamics of tea leaves in fluid, the video is available on Vimeo and YouTube; the other, Blue Sky, was shot in Nice, France and is an "unhinged zen piece" featuring the music of Chinese contemporary composer Huang Ruo, the video is available on Vimeo and YouTube.
Balcer recently wrote and produced For Justice, a pilot for CBS directed by Ava DuVernay. He is also developing a series with Owen Wilson for the Starz channel entitled WonderWorld, and a mystery series The Council set in the Canadian Arctic for the CBC and NBC.
Balcer has served on the jury for Best Drama Series at the 2013 Monte-Carlo Television Festival, and on the jury for Best Television Miniseries or Film at the 2014 Shanghai Television Festival.
Balcer counts as his mentors the film director Monte Hellman, the screenwriter Walon Green, and the noted Canadian film critic and teacher Fr. Marc Gervais. He has worked with such actors as Sam Waterston, Laura Linney, Chris Cooper, Julia Roberts, Jean Reno, Alfred Molina, Jill Clayburgh, Terrence Howard, Jerry Orbach, Leslie Caron, Richard Jenkins, Neil Patrick Harris, Denis O'Hare, Vincent D'Onofrio, Whoopi Goldberg, Malcolm McDowell, Jane Alexander, William Macy, Eric Bogosian, Julianna Marguiles, January Jones, Michael York, Griffin Dunne, Geraldine Chaplin, Hope Davis, Sam Neil, Phylicia Rashad, Tim Blake Nelson, Mario Van Peebles, Anika Noni Rose – and Stephen Colbert.
Other activities
In the summer of 2011, Balcer collaborated with Chinese artist Xu Bing on an artwork that was part of Xu Bing's exhibition Tobacco Project Virginia at the Virginia Museum of Fine Arts in September of that year. The Washington Post named Tobacco Project Virginia one of the Top Ten art exhibitions of 2011. Balcer's contribution—a poem entitled "Backbone" using Virginia tobacco plantation brand names as a tribute to the enslaved black women who picked the tobacco—was integrated by Xu Bing into an installation. The work is now part of the VMFA's permanent collection.
Balcer later turned the poem into a blues song, "Backbone", featuring the blues artists Captain Luke on vocals and Big Ron Hunter on guitar and produced by Michael Sackler-Berner. Tobacco Project has traveled to the Aldrich Museum of Contemporary Art in Connecticut, where it was on view from January to June 2012. Backbone was exhibited at the Taipei Fine Arts Museum and at the Asia Society Hong Kong Center in 2014. It is currently on exhibit at the Los Angeles County Museum of Art until July 2015 and will then travel to the MFA Boston later in 2015. Balcer produced a film documenting Xu Bing's Tobacco Project: Virginia (2011).
In 2006, Balcer donated a collection of works by the Japanese woodblock artist Kawase Hasui to the Virginia Museum of Fine Arts. The Rene and Carolyn Balcer Collection comprises some 800 works and includes woodblocks prints, watercolors, screens, sketches and other works and writings by Hasui. A major exhibit of the collection, Hasui: Water & Shadow, opened at the VMFA in November 2014 to run until the end of March 2015.
In 2010, through his Mattawin Company, Balcer sponsored the publication of a 13-volume catalogue of the works of the Wuming (No Name) Group, a cooperative of underground Chinese artists during the Cultural Revolution. In the fall of 2011, Balcer and his wife Carolyn organized and sponsored the exhibition Blooming in the Shadows: Unofficial Chinese Art 1974–1985 at New York's China Institute, featuring works from the Wuming, Stars and Grass groups of experimental artists. A larger iteration of the exhibit, Light Before Dawn, opened at the new Asia Society Museum in Hong Kong in May 2013.
The exhibit was accompanied by a new documentary written and produced by Balcer, The No Name Painting Association, about the Wuming Group. The documentary was an official selection at some thirty festivals in the US, Canada, Europe and Australia, garnering a dozen awards and nominations.
In 2011, Mattawin sponsored the publication of a book of photographs by Chinese artist Ai Weiwei, Ai Weiwei New York 1983–1993. In 2014, it sponsored the art exhibit Oil and Water: Reinterpreting Ink at New York's Museum of Chinese in America.
Balcer has lectured widely about writing, art, and the duties of artists in free societies, notably at Columbia, NYU, Harvard, UCLA, UPenn, and Loyola Marymount; at Internews (Moscow), the Sorbonne (Paris), Central Academy of Fine Arts (Beijing), Canadian Film Centre (Toronto), Deauville American Film Festival, Banff World Media Festival, Monte Carlo TV Festival, International Ukiyo-e Society (Tokyo), and SPAA Conference (Brisbane).
References
Rene Balcer Wikipedia
(Text) CC BY-SA