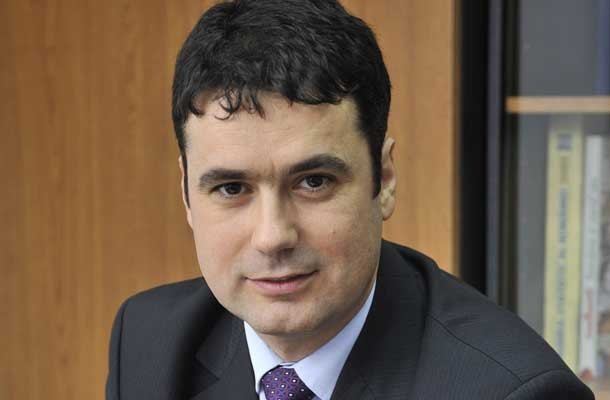 Born in Ceahlău, Neamţ County, Pricopie entered the Chemistry faculty of the University of Bucharest in 1990, graduating in 1995. He was educated and trained in five countries and nine higher education institutions [Romania – (1) Bucharest University, (2) National University of Political Studies and Public Administration (SNSPA); Belgium – (3) Université de Liège; S.U.A. – (4) George Washington University, Washington D.C., (5) State University of New York at Buffalo, New York, (6) Boston University, (7) Harvard University; U.K. – (8) Institute of Education, University of London; Austria – (9) Graz University]. He also holds a 2005 doctorate in Political Science, granted by that institution and by the National School of Political Science and Public Administration. He began working at the latter school in 1998, when he started teaching there and eventually became a professor. He was dean from 2005 to 2007 and from 2008 to March 2012, when he became rector.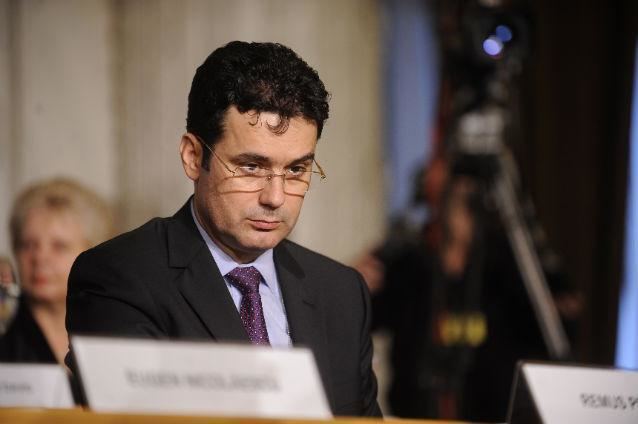 His government career, spent at the Education Ministry, began in 1996, its first phase ending in 2003. During that time, his posts included that of expert on higher education and on public relations, spokesman, secretary general and adviser to the minister. Subsequently, his positions were as state secretary for higher education (2007-2008) and adviser to the minister (2009), as well as acting minister in May 2008.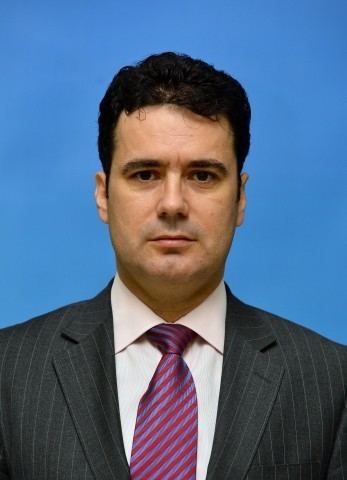 Pricopie is married and has two children. He was proposed for the cabinet by the Social Democratic Party (PSD). He left the ministry following a cabinet reshuffle.
He has extensive experience as a professor and manager in the field of education, being associated with professional associations and elite international organizations such as:
- Vice-President and Treasurer, International Association of Universities (IAU) [since April 2017] and Member of the Board [since 2012]
- Member of the International Association of the University Presidents [since 2015]
- Member of Atlantis Group (20 former ministers of education around the world), associated with the Club of Madrid [since March 2017]
- President of the Board of Directors of the Romanian – US Fulbright Commission [2009 – 2012; since 2015]
- Fellow of the World Academy of Art and Science [since 2013]
- Member of the The Romanian Association for the Club of Rome [since 2002]
Remus Pricopie was also an international consultant on education and research for The World Bank Group: Gambia, Africa [2015 – 2017] and Kosovo, Europe [2016 – 2017].
He was responsible for the development, implementation and evaluation of Romania's Research Strategy [2012-2014] and also contributed to the development and implementation of EU research policies [2012-2014].
Remus Pricopie has a wealth of international experience gained particularly in the United States and the European Union. Significant activities throughout his career includes the work done within the Regional Cooperation Council (RCC) where he held the position of Chairman of the Task Force on Fostering and Building Human Capital (FBHC) or the initiatives started as President of the Board of the Romanian-U.S. Fulbright Commission.
Remus Pricopie has a rich publishing and scientific research activity: 6 author / co-author books, 6 editor / co-editor books, 28 articles published in academic journals, as author or co-author, over 20 research grants to which he participated as a director or member of the project team.
His works include:
Public Relations. Cohesion and Efficiency through Communication / Relații publice. Coeziune și eficiență prin comunicare. (co-author). Bucharest: comunicare.ro, 2011.
Access and Equity in the Romanian Higher Education System. Dialogue with Pupils and Students / Acces și echitate în învățământul superior din România. Dialog cu elevii și studenții (co-author). Bucharest: comunicare.ro, 2011.
Public Relations. Evolution and Perspectives / Relații publice. Evoluție și perspective (author). Bucharest: Tritonic, 2005.
"Arguments for a New Policy Dialog on Access and Equity in Romanian Higher Education" (co-author), in Romanian Journal of Communication and Public Relations, 12(2), 2010, pp. 9-23.
"Country Differences in the Internationalization of Higher Education – How Can Countries Lagging Behind Diminish the Gap" (co-author), in Review of International Comparative Management, 10(5), 2009, pp. 976-989