8.2

/

10

Alchetron

Rate This





Developed by

Rupert Holmes




Country of origin

United States




Final episode date

11 September 1998






Genre

Comedy-drama




Composer(s)

Rupert Holmes




Original language(s)

English




Network

AMC






Starring

Tom Beckett Carolee Carmello George Hall Margaret Hall John Bedford Lloyd Melinda Mullins Christopher Murney Amanda Naughton Hugh O'Gorman Kevin O'Rourke Dina Spybey Mary Stout




Awards

Primetime Emmy Award for Outstanding Costumes for a Series




Cast

Melinda Mullins, George Hall, Christopher Murney, John Bedford Lloyd, Dina Spybey
Remember WENN is a comedy-drama television series that aired from 1996 to 1998 on the cable channel American Movie Classics. Created and written by Rupert Holmes (with music also by Holmes) and set at the fictional Pittsburgh radio station WENN in the late 1930s and early 1940s, it depicted events (both dramatic and comic) in the personal and professional lives of the station's staff in the era before and during World War II. It is not related to the real radio station in Alabama known with the WENN callsign from 1959 to 1983 and from 2009 to the present. The series title is a play on the phrase "remember when".
Contents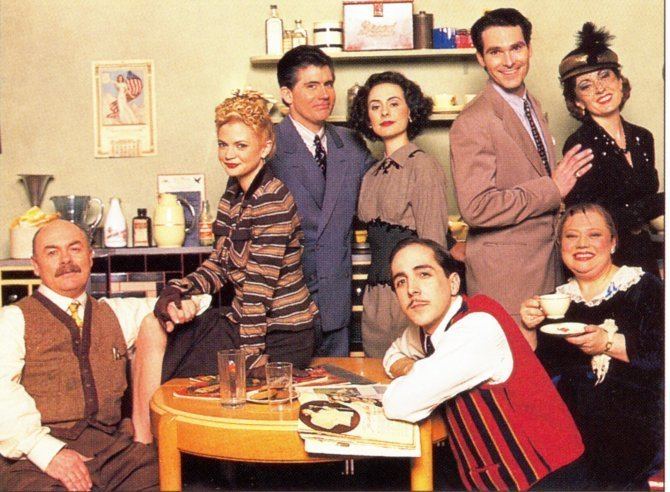 The show ran for four seasons totalling 56 episodes, including an hour-long Christmas episode. The series was slated for a fifth season, but was cancelled when new management took over AMC. Holmes says that it was his favorite writing experience in his career.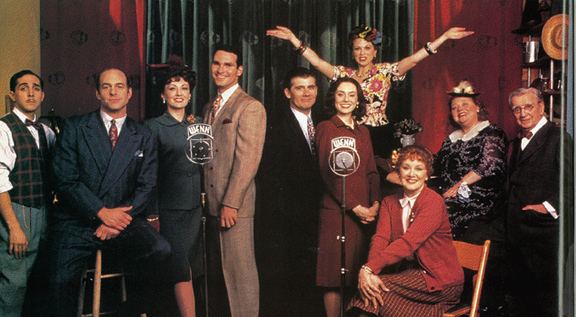 Major characters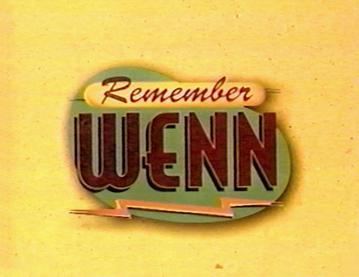 Elizabeth "Betty" Roberts (Amanda Naughton) – Originally an unpaid writing intern at WENN, Betty is hired as a salaried writer after resolving a crisis at the station in the first episode. While she primarily remains a writer during the course of the show, she also acts, sings, announces, reads advertisements on the air, negotiates with sponsors, and runs the station on many occasions. Throughout the series, Betty shares romantic and reciprocated feelings for both Victor Comstock and Scott Sherwood.
Victor Comstock (John Bedford Lloyd) – The station manager of WENN during the first season of the series. Victor leaves WENN to broadcast for the BBC in London, and is reported to have been killed during a bombing raid. Victor revisits WENN at the end of season two, revealing to Betty that he survived the bombing and is working for the American government.
Scott Sherwood (Kevin O'Rourke) – Introduced at the end of the first season as Victor Comstock's chosen successor as station manager. In the third season, it is revealed that Scott bluffed his way into his position and is fired. Betty re-hires Scott as an actor for the station.
Jeff Singer (Hugh O'Gorman) – An actor at the station who plays the romantic lead on most of the station's programs. Jeff travels to London to participate in Victor's broadcasts, but returns to WENN after the air raid, having sustained minor injuries. He has a complicated romantic relationship with Hilary Booth throughout the series.
Hilary Booth (Melinda Mullins) – An actress at WENN who plays the female lead on most of the station's programs. A former Broadway star, Hilary makes several attempts to return to the stage.
Mackie Bloom (Christopher Murney) – The "Man of a Thousand Voices" who plays many of the character roles on WENN's programs.
Maple LaMarsh (Carolee Carmello) – An actress and fill-in organist for WENN. A former burlesque dancer, Maple is initially hired by friend Scott Sherwood in the second season of the series.
Tom Eldridge (George Hall) – A retired Broadway doorman who does general chores for WENN and fills in occasionally as an actor for the station.
Gertrude "Gertie" Reese (Margaret Hall) – The station's switchboard operator. Gertie writes two scripts that serve as "fantasy" plots for two separate episodes of the series.
Eugenia Bremer (Mary Stout) – The station's organist who also briefly serves as the host of a short-lived nighttime program. Eugenia begins to develop a romantic relationship with Mr. Foley late in the series.
Mr. Foley (Tom Beckett) – WENN's foley artist. Mr. Foley has no on-screen dialogue throughout the series, though his off-screen speech is often noted by other characters to a generally comedic effect.
C.J. McHugh (C.J. Byrnes) – WENN's sound engineer for the first three seasons of the series.
Celia Mellon (Dina Spybey) – An ambitious young actress who works at WENN during the series' first season. Celia leaves station to pursue a career as a film actress in Hollywood.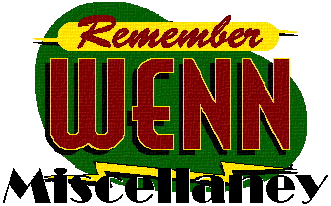 References
Remember WENN Wikipedia
(Text) CC BY-SA