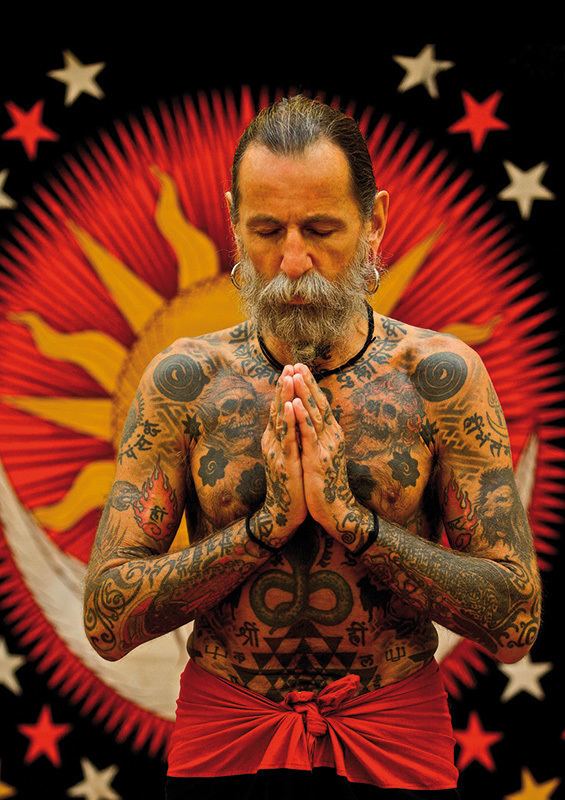 Reinhard Gammenthaler was born in 1953 in Bern, Switzerland. Since his early age he opposed the way of ordinary lifestyle and society and became a hippie dropout, spending his youth in vast travels through Asia, Arabia, Africa and America in search for true happiness and freedom. By the age of 25, finding himself in deteriorating physical and mental condition, he realized that he had exhausted his life-energies with a wild, destructive lifestyle and bad habits. He clearly understood the necessity to change his life to prevent further decline and to restore the health of body and mind. He started to seek for a way to realize this and eventually, in 1979, his general interest for Yoga was aroused. He was very impressed when he read the Indian classical epic Bhagavad Gita and ancient scriptures such as the Hatha Yoga Pradipika, the Shiva Samhita, the Gheranda Samhita, the Yoga Sutras of Patanjali and others. Finally, in 1980, he discovered the books of Dhirendra Brahmachari Yoga hilft heilen and Yoga progressiv (English titles: Yogic Sukshma Vyayama and Yogasana Vijnana). He was strongly fascinated by these books because the instructions were very clear and precisely corresponding to the original Hatha yoga methods laid down in the yoga-shastras, the old textbooks of yoga. He started to follow the instructions in the books of Dhirendra Brahmachari and immediately felt a powerful and good effect of this system of exercises. Regular and steady practice of yoga had a very beneficial effect on his life, and he decided to dedicate his entire life to yoga and become a real yogi. Since then Reinhard assumed an isolated lifestyle and devoted as much time as possible for the yoga practice as laid down in the books of his guru.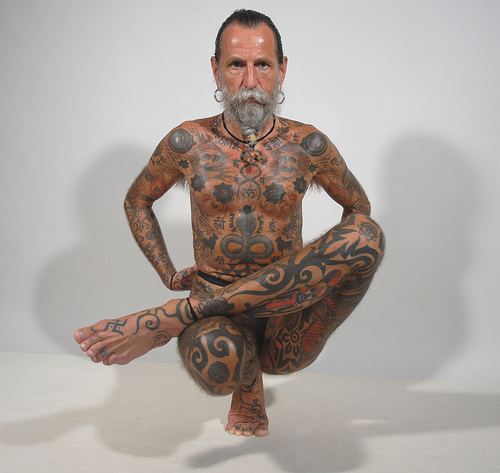 After years of preparatory practice in Switzerland and West Africa he was finally ready to visit India and meet his teacher Dhirendra Brahmachari. He arrived in Delhi in the year 1989, and Dhirendra Brahmachari accepted him as his last student, because Reinhard showed great devotion and enthusiasm to become a yogi. The guru sent him up into the foothills of the Himalayas, to the mountain village of Mantalai in a remote valley in Indian Kashmir, where he lived and practiced in complete isolation in the Aparna ashram. There he spent a long period of rigorous sadhana and learnt the manyfold ancient techniques and aspects of pranayama, mudra and svara laid down in the yoga-shastras.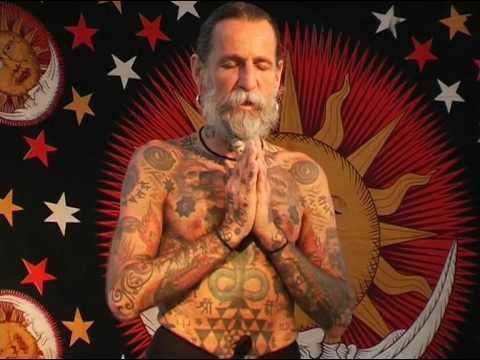 Years of empirical studies followed, which were always adventurous and sometimes dangerous. In 1993, Dhirendra Brahmachari gave him final initiation (diksha) into the tradition (Parampara) of authentic Hatha or Kundalini yoga. This initiation by his guru was performed at the Naina Devi mandir on a mountain near village Mantalai. He was advised to take care of all he had learnt and continue the work of his guru. This was exactly what he did, and after the sad demise of his master in 1994 he continued his sadhana.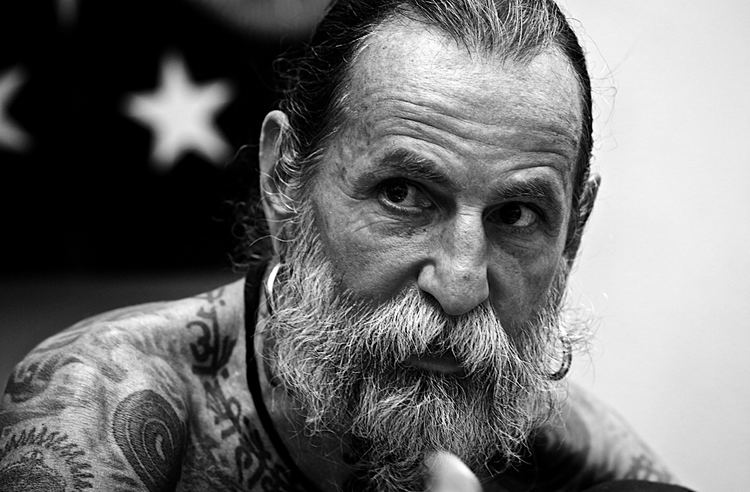 His guru had admonished him many times «not to become a Yoga teacher, but a real Yogi», and following this advice Reinhard focused all his attention and efforts on the practice. To maintain a simple lifestyle he worked periodically as a hand in a local Swiss post office, until he began teaching in 2001. He founded a school for traditional yoga in his hometown Bern (Switzerland) where in 2002 he started to teach in public. In 2005, he was invited abroad for the first time and gave a seminar in Moldova. Then followed numerous workshops in Ukraine, Russia, Latvia, Lithuania, India, Israel, France, Germany, Austria, Thailand, Nigeria and Australia. Reinhard Gammenthaler lives and works in his yoga-shala in Bern, travelling every year to various countries where he gives international seminars and workshops.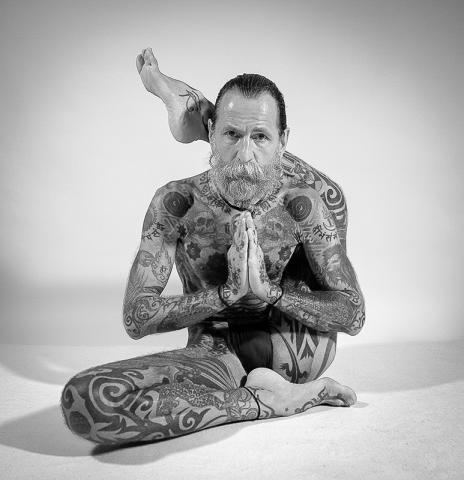 In 2010, he published the book Kundalini-Yoga-Parampara: the living tradition of Kundalini-Yoga, a comprehensive work about philosophy and practice of Ashtanga yoga. This book is based on the two books of Dhirendra Brahmachari, Yogic Sukshma Vyayama and Yogasana Vijnana, completing them with a third part about mudra and pranayama and much information about general important aspects of genuine yoga, like food, lyfestyle, chakras, nadis, marmas etc. The book has so far been published in German, Russian and Czech languages.
Reinhard Gammenthaler is featured in a documentary film Yoga – Der Ruf der Stille in which he explains his approach to yoga, performs advanced yogic purification techniques and asanas.
Reinhard Gammenthaler is an adept of the authentic tradition of Kundalini yoga, initiated by his guru Swami Dhirendra Brahmachari, who was the successor of the great seer and saintly yogi Shri Maharshi Kartikeya. This ancient tradition is called Kundalini-Yoga-Parampara, originating from the teachings of great yogis such as Svatmarama, Goraksha and Matsyendra. It is based on Ashtanga yoga (the eightfold yoga path), consisting of Hatha yoga, the «yoga of power», and Raja yoga, the «royal path» of supernatural realizations and final liberation. It contains elements of all yogas, like Bhakti yoga, the yoga of devotion and love, Karma yoga, the yoga of action, and Jnana yoga, the yoga of knowledge and wisdom, which are considered equally essential aspects of yoga meant to enable the sadhaka (the spiritual seeker) to accomplish the arduous ascent to the highest levels of realization.
Reinhard practices and teaches this archaic yoga in the pure style that he learnt from his guru, without any adaptations or modifications. He believes that original yoga, as it has been laid down in the old scriptures, is a powerful and purely mystic science, which should not be changed or modernized.
Life has changed in millions of years, but the discipline of Yoga with its basic rules of Yama and Niyama has remained unchanged, as it adapts easily to all conditions, regardless of time, place, race, religion or gender. The question is sometimes asked whether such a mysterious system can be scientific? The ancient Rishis who evolved it had no laboratories at their disposal, but from the effects of the practice it is apparent that they were aware of all the vital functions of the body and even of the mind. By gradual practice one can find out that their knowledge goes even beyond the knowledge of modern science, and that they were obviously aware of all the subtle processes in connection with all the levels of human constitution.
He states that in order to achieve a good result it is essential to practice yoga as a whole system, exactly as it is described in the yoga-shastras. He particularly considers the importance of shatkarmas (yogic cleansing exercises) and the observance of a strict yogic diet (mitahara), as well as control of the sexual power.
I quickly realized that, in the authentic practice of Yoga, it is important to know about small details and differences, as the effect of the practice depends on the correct performance, just like in any other technology, where you have to follow a precise plan to achieve the desired results. Although Hatha-Yoga has a number of straight rules, saying that retaining and controlling the sexual power is paramount for every serious aspirant, it is devoid of any dogmatic character, being an empirical science containing a wisdom that is based on the experience of the masters of yore. The strict rules serve solely for the awakening of the serpent power who is the only power that can liberate the Sadhaka from all shackles and constraints.