Covid-19
Switzerland




443 m




16,518 (Dec 31, 2010)


14.62 km2


Dielsdorf



Regensdorf is a municipality in the district of Dielsdorf of the canton of Zurich in Switzerland. It is the biggest city in the region Furttal (ZH).
Katzensee is a lake on the border with the Affoltern quarter of the city of Zurich.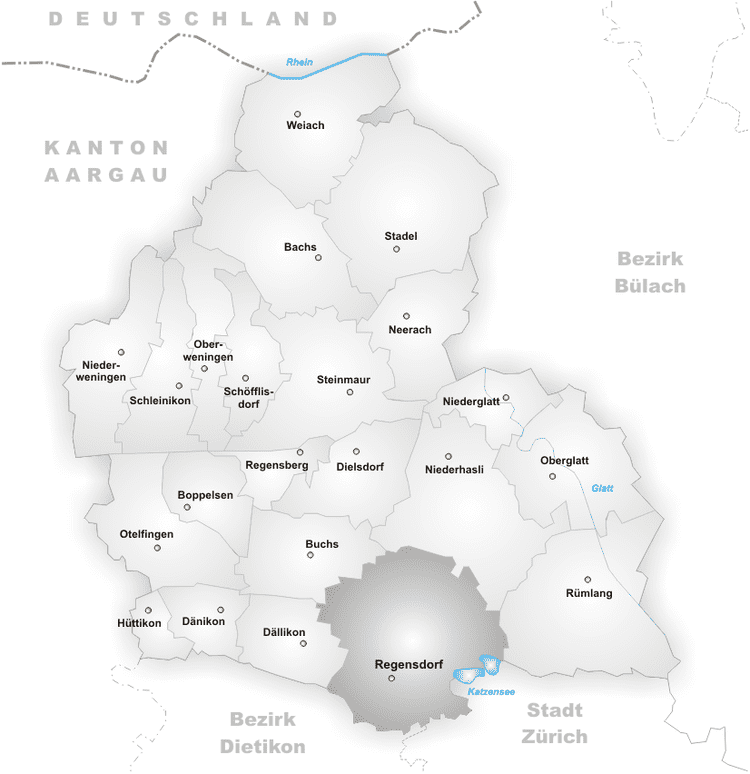 Regensdorf is first mentioned in 870 as Reganesdorf. In 931 it was mentioned as Wat and in 1040 as Adalinchova.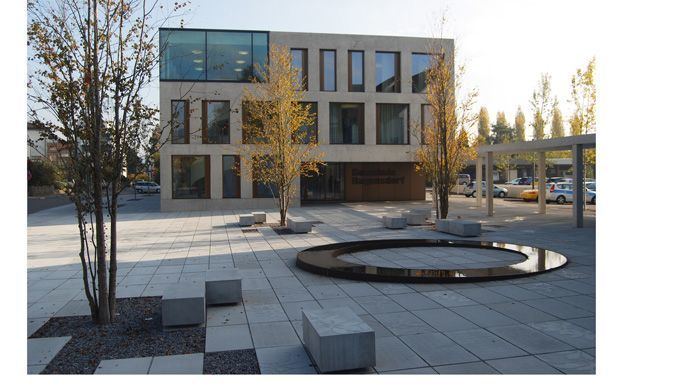 Regensdorf has an area of 14.6 km2 (5.6 sq mi). Of this area, 43.5% is used for agricultural purposes, while 23.6% is forested. Of the rest of the land, 30.6% is settled (buildings or roads) and the remainder (2.3%) is non-productive (rivers, glaciers or mountains).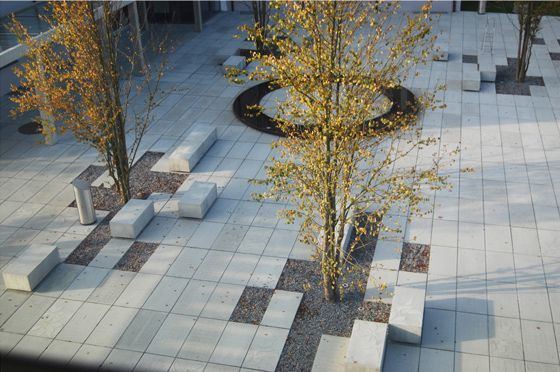 The municipality is located on both sides of the Furtbach (Furt stream). It consists of the villages of Watt (which in turn includes the hamlets of Oberdorf, Altburg, Katzensee and Neu-Hard), Adlikon and Regensdorg (which includes the hamlets of Alt-Hard and Geissberg).
Regensdorf Wikipedia
(,)http://upload.wikimedia.org/wikipedia/commons/8/83/Karte_Gemeinde_Regensdorf.png(,)http://www.hfcc.org/B10switzerland/photos/regensdorf13m.jpg
(,)https://s-media-cache-ak0.pinimg.com/736x/a2/56/09/a25609d9941a129bf2b16a8704615b82.jpg(,)https://s-media-cache-ak0.pinimg.com/736x/eb/d5/32/ebd5324848a195c2ba1686e6480a46ca.jpg(,)http://edc.h-cdn.co/assets/15/10/640x320/landscape_1425678086-ed1010_edguide_001.jpg(,)http://edc.h-cdn.co/assets/cm/15/05/1024x512/landscape_nrm_54c1a0598ec79_-_shivakumar-edc-03-14-3-xln.jpg(,)http://edc.h-cdn.co/assets/cm/15/05/1024x512/landscape_nrm_54c1e2289ffbc_-_lesage02-21489550.jpg(,)http://michitecturedotcom.files.wordpress.com/2014/02/community-square_regensdorf-zh_4.jpg%3Fw%3D540%26h%3D475
(,)http://www.mytable.com/rfab218cf-b2ec-40b0-bafd-d225a8d04637/en/document/Restaurant-Regensdorf-37(,)http://media.holidaycheck.com/data/urlaubsbilder/images/166/1164440425.jpg(,)http://suitcasestories.com/wp-content/uploads/2013/10/M%25C3%25B6venpick-Hotel-Z%25C3%25BCrich-Regensdorf-Restaurant.jpg(,)http://exp.cdn-hotels.com/hotels/1000000/50000/49000/48966/48966_198_z.jpg(,)http://www.mytable.com/r1c8d2b1c-26b8-4bbe-a362-2ef088925852/en/document/Restaurant-Regensdorf-52(,)http://media-cdn.tripadvisor.com/media/photo-s/06/74/7b/fc/maori-pacific-rim-cuisine.jpg(,)http://aff.bstatic.com/images/hotel/max500/344/34409765.jpg(,)http://aff.bstatic.com/images/hotel/max500/155/15534603.jpg