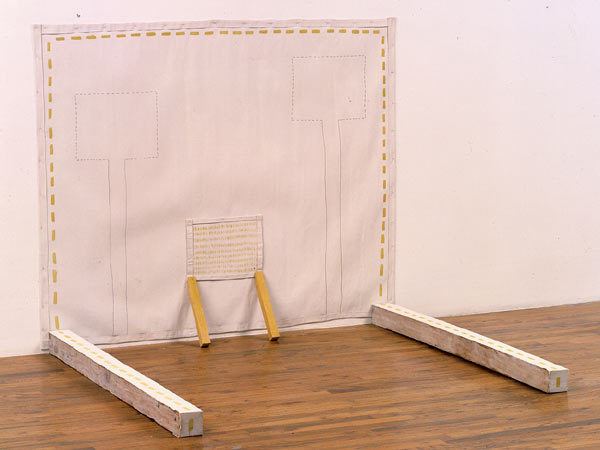 Ree Morton was born on August 3, 1936 in Ossining (town), New York. In 1968 she received her BFA from the University of Rhode Island, Kingston. In 1970 Morton attained a Masters in Fine Arts from the Tyler School of Art at Temple University in Philadelphia. She taught at the Philadelphia College of Art.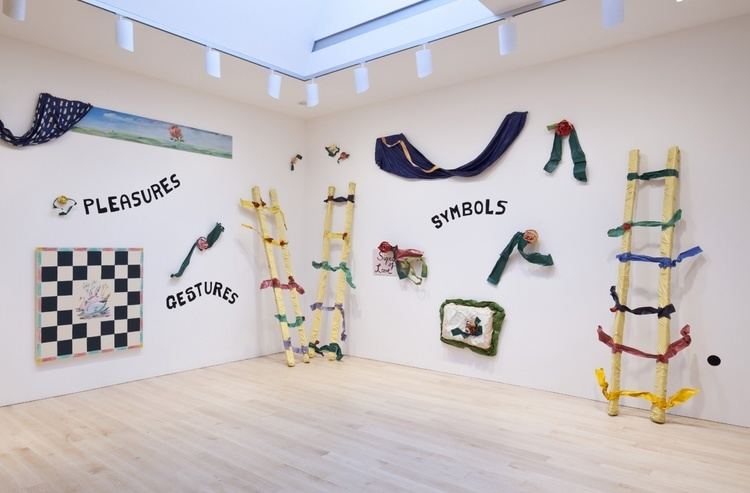 Morton worked in a variety of mediums including sculpture, drawing and installation art. She began her full-time artistic career at a relatively later age, when she was 30, after already having become a Navy wife, mother of three, and homemaker. Morton deployed "confrontational innocence" as described by art historian, Lucy Lippard and humor in her sculptures that referenced everyday decorative forms such as curtains, ruffles and swags. Morton herself described her work as "light and ironic on serious subjects without frivolity." Curator Marcia Tucker describes Morton's work as "unusual in its totality; it incorporates painting, sculpture, real and crafted objects, natural and artificial materials. The work is intelligent without being intellectual, narrative without being literary and ironic without being whimsical. Its multiplicity, contradictory and slightly perverse nature, its response to natural forms and its sources in primitive human phenomena result in a unique sculptural mode. Morton's art also frequently combined her love of poetry and semiotics. She made many text-based works in crayon and pencil after the year 1974. She also kept a quote by the author T.S. Eliot over her desk, which was later used as the title of her retrospective.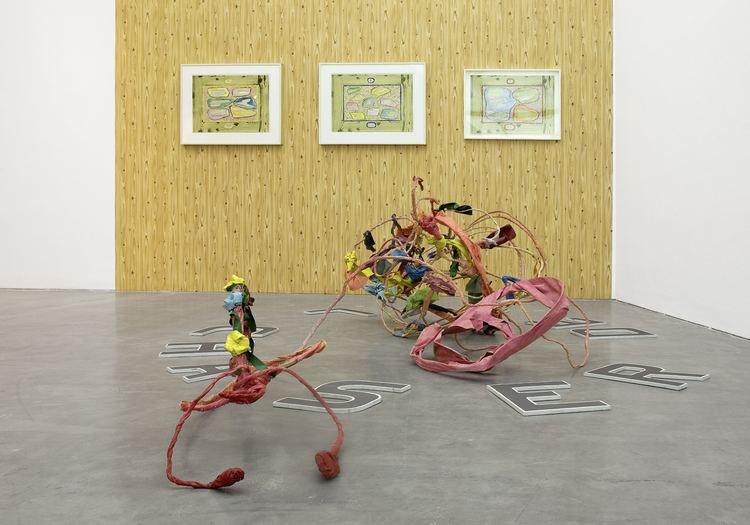 During her lifetime, she mostly received attention for her sculptural work.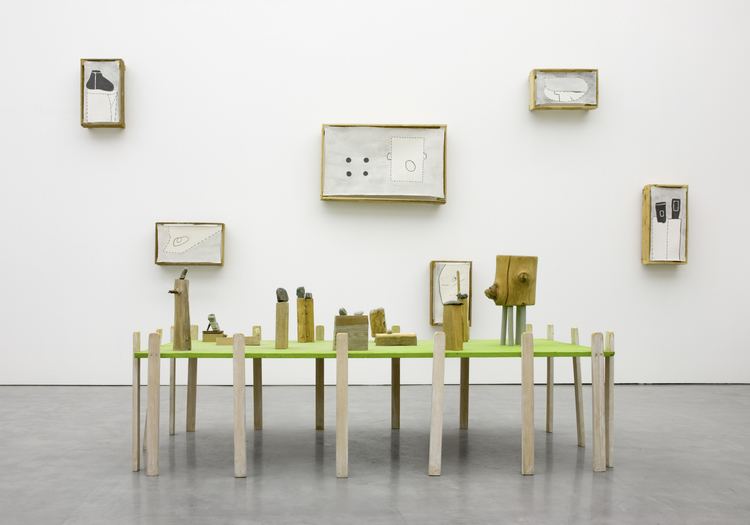 On April 30, 1977, at the age of 40, Morton died in a car accident in Chicago, Illinois.
Ree Morton is being "re-discovered" and added to the canon of art history. In 2009 the Drawing Center in New York organized an exhibition of her works on paper in an exhibition titled At the Still Point of the Turning World, titled after a T.S. Eliot quote that Morton kept above her desk.
In 1980 the New Museum in New York City presented Ree Morton: Retrospective 1971 - 1977, organized by Alan Schwartzman and Kathleen Thomas. The exhibition traveled to the Renaissance Society at the University of Chicago, Albright-Knox Art Gallery (Buffalo, NY), University of Colorado Museum (Boulder), and to the Contemporary Arts Museum Houston.
Morton's sketchbooks and notebooks have also become a source of inspiration and subject of exhibition. In 2000, the Robert Hull Fleming Museum at the University of Vermont hosted an exhibition titled,The Mating Habits of Lines: Sketchbooks and Notebooks of Ree Morton. The exhibition also traveled to the Rosenwald Wolf Gallery at the University of the Arts in Philadelphia Pennsylvania.
Other notable exhibitions were at the Whitney Museum of American Art, the South Street Seaport, and her work was included in WACK! Art and the Feminist Revolution at the Museum of Contemporary Art, Los Angeles. Her work was included in the 2007 traveling exhibition "High Times, Hard Times: New York Painting 1967 - 1975" that included the venues: the National Academy Museum, New York. An extensive exhibition of her work was displayed at the Generali Foundation in Vienna, Austria. She was the subject of an Artforum essay by critic Lucy Lippard. In 2015, the Museo Nacional Centro de Arte Reina Sofía presented the first major retrospective of Morton's work since 1980 called Ree Morton: Be a Place, Place an Image, Imagine a Poem.
In 2018, the institute of contemporary art will hold the first major solo museum exhibition of Ree Morton's work in the United States in over 35 years.
Museum of Modern Art, New York
Whitney Museum of American Art, New York
Art Institute of Chicago
Brooklyn Museum
Los Angeles County Museum of Art