Albums

Die 10 Symphonien / Orchesterlieder (feat. conductor: Giuseppe Sinopoli)

Music group

Staatskapelle Dresden (2009 – 2010)

Similar People

musikFabrik, Marco Blaauw, Carolin Widmann, Wolfgang Rihm, Mark Andre




Education

University of Edinburgh
Rebecca saunders mirror mirror on the wall
Rebecca Saunders (born 19 December 1967) is an English composer. She lives and works as a freelance composer in Berlin.
Contents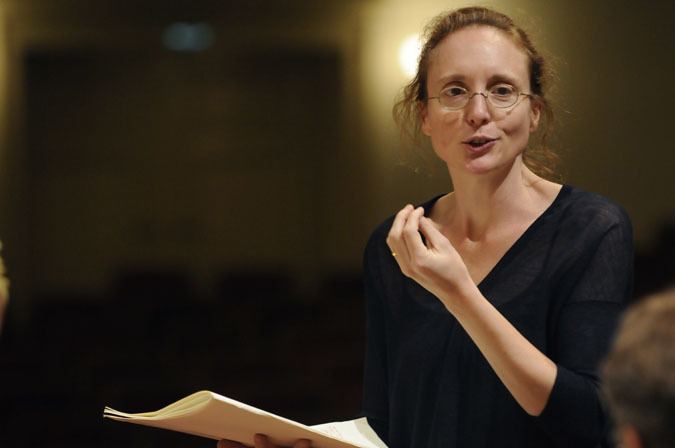 Biography

Born in London, Saunders studied violin and composition at the University of Edinburgh, earning a PhD in Composition in 1997. As a DAAD scholar, she studied with Wolfgang Rihm from 1991 to 1994 at the Hochschule fur Musik Karlsruhe; Nigel Osborne supervised her doctoral thesis.
Her awards include the Busoni Prize of the Berlin Academy of the Arts, the Ernst von Siemens Music Prize for composition, the Paul Hindemith Prize of the Schleswig-Holstein Music Festival, and the composition prize of the ARD. In 2010 and 2012, she taught at the Darmstadt International Summer Courses and was composer-in-residence at the Konzerthaus Dortmund from 2005-2006, Staatskapelle Dresden from 2009-2010, and Huddersfield Contemporary Music Festival in 2010.
Fabio Luisi and the Staatskapelle Dresden gave the UK premiere of Saunders' revision of traces at the 2009 Proms.
Works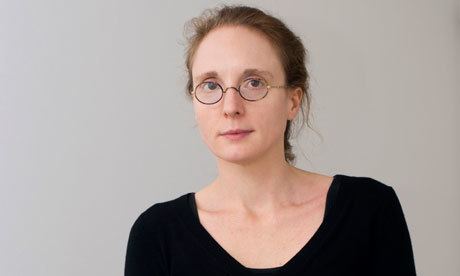 Behind the Velvet Curtain (1991–92), for trumpet, harp, piano and cello
Molly's Song 3—shades of crimson (1995), for alto flute, viola, steel-stringed guitar, four radios and music box
Duo (1996), for violin and piano
Into the Blue (1996), for clarinet, bassoon, cello, double bass, piano and percussion
dichroic seventeen (1996), for piano, two percussionists, two double basses, accordion and electric guitar
QUARTET (1998), for piano, violin, double bass and accordion
cinnabar (1999), for violin, trumpet and ensemble
albescere (2001), for twelve instruments and five voices
vermilion (2003), for clarinet, electric guitar and cello
insideout (2003), music for the choreographic installation by Sasha Waltz
blaauw (2004), for double-bell trumpet
Choler (2004), for piano duo
Miniata (2004), for accordion, piano, choir and orchestra
rubricare (2005), for strings and organ
Blue and Gray (2005), for two double basses
Stirrings Still (2007), for alto flute, oboe, clarinet, piano and bowed crotales
chroma IX (2003–08), for chamber groups in several spaces
traces (2006–09), for orchestra
Ire (2012), Concerto for Violoncello, Strings and Percussion
Fletch (2012), for string quartet
Shadow (2013), for piano
Void (2013–14), for two percussionists and chamber orchestra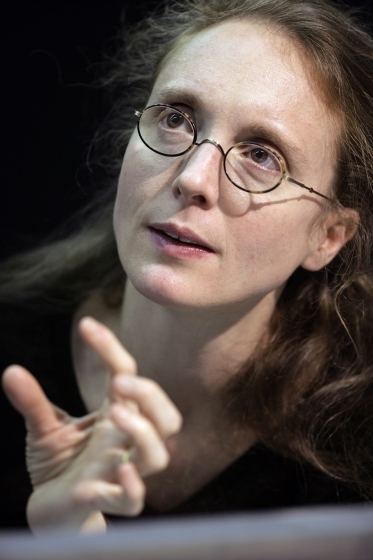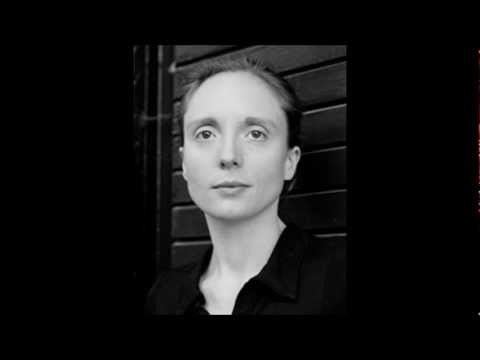 Songs
Symphony No 6 in C Major - D 589: I Adagio - Allegro
Le Nozze di Figaro K 492: Act IV Scene 8: Recitative and Aria: Alles ist richtig
Clarinet Concerto in A Major - K 622: I Allegro
Katja Kabanowa: Zweiter Akt - Trube Lieder
Bassoon Concerto in B flat major - K 191: II Andante ma adagio
Piano Concerto No 1 in C major - Op 11 - J 98: I Allegro
Ernste Gesange for Bariton and Strings: No 2: Traurigkeit
Adagio and Fugue in C Minor - K 546: I Adagio
Der Rosenkavalier - Act III: Pt 1
Nouveau divertissements: V Tres gai et rapide
Das war sehr gut - Mandryka
Serenade for Strings No 13 in G Major - K 525 "Eine kleine Nachtmusik": III Menuetto - Allegretto
Die Entfuhrung aus dem Serail - K 384: Act II: Recitative and Aria: Welcher Wechsel herrscht in meiner Seele
Divertimento in D Major - K 136/125a "Salzburg Symphony No 1": I Allegro
Non curo l'affetto - K 74b
Le Nozze di Figaro K 492: Act IV Scenes 11-14: Finale: Still nur - still - ich will mich nahern
No5 Scene And The Grandfather Dance
Mass in B minor - BWV 232: Et in unum Dominum
Don Giovanni - K 527: Act I - "Dalla sua pace"
Clarinet Concerto No 1 in F Minor Op 73: 1 Allegro
Ich danke - Fraulein
Aber der Richtige
Katja Kabanowa: Dritter Akt - Aber was bist du denn hier am Bangen?
Nouveau divertissements: IV Tambourin
Rosamunde Op 26 - D 797: Overture
Und du wirst mein Gebieter sein
Tiefland: Prelude: Two Vaterunser bet ich vor dem Schfengehn
Concerto for 2 Keyboards in C major - BWV 1061: III Fuga
No1 The Christmas Tree
Aria
Le Nozze di Figaro K 492: Act IV: Jetzt scheint ja alles still zu sein
The Marriage Of Rigaro: March

References
Rebecca Saunders Wikipedia
(Text) CC BY-SA