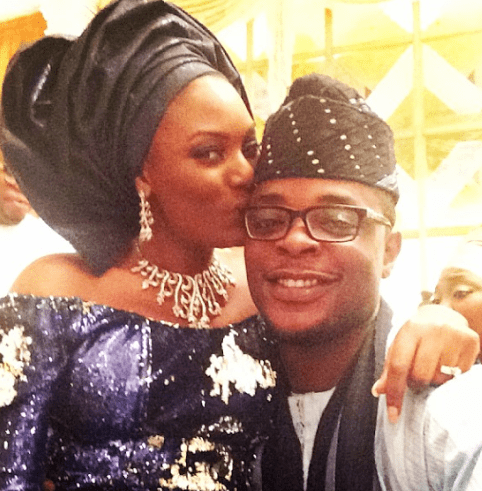 Razak Okoya is a yoruba man from the south-western part of Nigeria born on 12 January 1940. He worked with his father's tailoring business which also included the sales of tailoring accessories. The experience he got gave him the confidence to start mini tailoring activities on his own. He saved every penny he made until he had 20 pounds. His mother gave him the extra 50 pounds, with the blessings of his father, he needed to start importing and trading goods from Japan.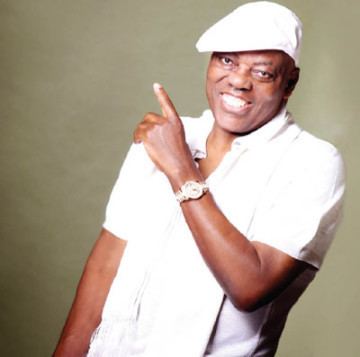 Razak Okoya's business expanded swiftly, he travelled far and wide and learnt how things were manufactured having the strong feeling that Nigeria could match that quality if not better.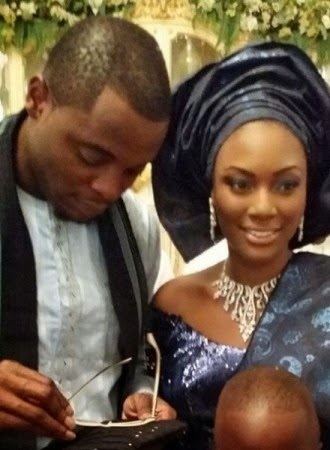 His first wife, Kuburat Okoya, was obsessed with costly jewellery and he was always baffled at how much she said they cost. He strongly felt the prices were outrageous since the metals could be designed at a cheaper price and the metals were readily available in Nigeria. Challenged his perceived healthy demand, he travelled abroad, bought the machines. That marked the birth of Eleganza Jewelry. The success was phenomenal. They could not keep up with the demand because, the products were beautiful, durable and cheap. They were instant best sellers. He also started manufacturing buttons and jewellery.
He began the importation of shoes in large quantities, subsequently. On one of these occasions, the shoes were not delivered despite his payment. He travelled to Italy to see the manufacturer only to discover that they had used his money to settle their bills. He was so angry that he decided there and then to start manufacturing his own shoes. He imported all the machines and brought in some experts who trained his workers.
Today, under his Chairmanship, the Eleganza Industries produces a wide range of household goods and utensils including cutlery, collieries, food warmers, ice chest, electric fan, cosmetics and ballpoint pen. His factory locations include, Oregun-Ikeja, Isolo, Alaba and Iganmu, the Company now directly employs over five thousand Nigerians and non-Nigerians including those working in his RAO Property Investment Company. Okoya's Eleganza Group is one of the biggest homegrown conglomerates in Nigeria today, with over six factories, and its products are household names in Nigeria neighbouring African markets.
He was awarded the Lifetime Achievement Award as Business Entrepreneur of Our Time from Thisday Newspapers.
His magnificent and outlandish estate, "Oluwa ni shola" (The Lord creates wealth) Estate at Lekki/Ajah Expressway is his primary residence. The "Oluwa ni shola" Estate, which is also described as an expatriates Estate because of the high number of expatriates living there, is well equipped with uninterrupted power and water supply, marble floors, central air-conditioning, sauna, lush gardens, billiard room, tennis court, swimming pools, expensive sculptures and lots more. According to Bellanaija, "the music video [for "Suddenly"] was shot on location at Chief Razak Okoya's 'Oluwa Ni shola' Estate.
"In school, I could see my teacher in worn and often shabby clothes and at the same time, I could see the well-dressed businessmen of Dosunmu Street, the heart of business in Lagos then. It was easy for me to choose business life."
" I keep to myself. I do not look at other people. I am content with myself. I do not look for cheap money. I am not interested in contracts and I do not expose myself to intrigues and politics."
"You do not do business for the ego value. You go for what the people can afford. In business, you have to ensure that the masses are able to afford the cost of your products. That is one of my secrets,"
"My main motivation was that I wanted to be rich and I knew I had to work very hard to get there."
"I have nothing against education. But at times, education gives people false confidence. It makes people relax, trusting in the power of their certificates rather than in working hard."
Razak okoya has many kids but his most popular are the kids of Sade okoya Olamide,Subomi,Oyinlola,Wahab. OLamide being the oldest is into writhing and can be described as a funny preson. Olamide okoya was born on th same day with her dad. Subomi okoya is second in line and is a very sporty person as he plays for most of his school sport teams and is quite popular. oyinlola is next as she is very bright and enjoys her self even in worst possible times. wahab okoya is the youngest and is a very capable boy he enjoys fashion and shopping.
Razak Okoya has had a number of wives in the past. They have come and gone but only one hasn't. Folashade Okoya is very hard working and very loyal which is one of the main reason Razak is in love with her, he claims his other wives where lazy and did not work nor cook meanwhile shade does. they have been together for 18 years and have had four beautiful kids(olamide,oyinlola,subomi,wahab). they have an everlasting love and are still going strong. razak claims he is very lucky for her and have grown a wonderful family together. Sade has also been honored with a lot of award and i a fashion icon and role model to all