Sponsored Links
Topics
Sponsored Links
Raphael Homer Bryant




1940s–2000s




Jazz




Ray Bryant




Musician, composer




Jazz Pianist




Piano







Detroit, Michigan, U.S.




June 2, 2011, New York City, New York, United States




Norman Granz' Jazz in Montreux: Ray Bryant '77




Ray Bryant Trio, Alone at Montreux, Alone With the Blues, Meet Betty Carter and Ray Bryant, MCMLXX
Raphael Homer "Ray" Bryant (December 24, 1931 – June 2, 2011) was an American jazz pianist and composer.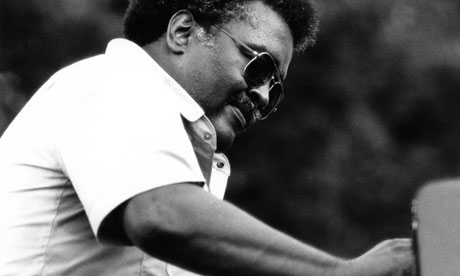 Born in Philadelphia, Ray Bryant began playing the piano at the age of six, also performing on bass in junior high school. He turned professional before his age of majority. Bryant's brothers were the bass player Tommy Bryant (May 21, 1930 – March 1, 1982) and Len Bryant, who plays drums and is also a singer.
In 1948-49 Bryant toured with guitarist Tiny Grimes. He was house pianist at the Blue Note club in Philadelphia from 1953 to 1956, accompanying many other leading players such as Lester Young, Jo Jones, Charlie Parker, Miles Davis, and Sonny Stitt. He also played with Sonny Rollins, Melba Liston, and Coleman Hawkins, as well as singers Carmen McRae and Aretha Franklin. Bryant later resided in Detroit, Michigan. From the late 1950s, he led a trio, performing throughout the world, and also worked solo. He toured Europe regularly after appearing at the Montreux Jazz Festival in 1973. In addition, he was a noted jazz composer, with well-known themes such as "Cubano Chant", "The Madison Time", "Monkey Business", and "Little Susie" to his credit.
Both Tommy and Ray Bryant formed a trio with Oz Perkins as the back-up band for the off-Broadway run of the comedy show Cambridge Circus, at Square East in 1964. The show starred John Cleese, Bill Oddie, Tim Brooke-Taylor, David Hatch, Jo Kendall, Graham Chapman, Jonathan Lynn, and Jean Hart.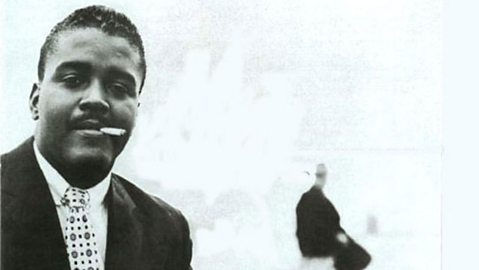 Bryant died in 2011 at the age of 79 in Queens, New York, after a long illness.
The musicians Kevin Eubanks, Duane Eubanks, and Robin Eubanks are his nephews, whose mother is Bryant's sister Vera Eubanks, a pianist and organist specializing in gospel music. Jennifer Bryant, who is Len Bryant's daughter, is a singer-songwriter and producer.
1955: Meet Betty Carter and Ray Bryant (Columbia)
1957: Ray Bryant Trio (Epic)
1957: Ray Bryant Trio (Prestige)
1958: Alone with the Blues (New Jazz)
1959: Ray Bryant Plays (Signature)
1959: Little Susie (Columbia)
1960: Madison Time (Columbia)
1961: Con Alma (Columbia)
1961: Dancing the Big Twist (Columbia)
1962: Hollywood Jazz Beat (Columbia)
1963: Groove House (Sue)
1964: Live at Basin Street East (Sue)
1964: Cold Turkey (Sue)
1964: Soul (Sue)
1966: Gotta Travel On (Cadet)
1966: Lonesome Traveler (Cadet)
1966: Slow Freight (Cadet)
1967: The Ray Bryant Touch (Cadet)
1967: Take A Bryant Step (Cadet)
1968: Up Above the Rocks (Cadet)
1969: Sound Ray (Cadet)
1970: MCMLXX (Atlantic)
1972: Alone at Montreux (Atlantic)
1974: In the Cut (Cadet)
1975: Hot Turkey (Black & Blue)
1976: Here's Ray Bryant (Pablo)
1976: Solo Flight (Pablo)
1977: Montreux '77 (Pablo)
1978: All Blues (Pablo)
1980: Potpourri (Pablo)
1987: Blue Moods (EmArcy)
1987: Ray Bryant Today (EmArcy)
1987: Plays Basie & Ellington (EmArcy)
1988: Golden Earrings (EmArcy)
1989: All Mine...And Yours (EmArcy)
1991: Ray Bryant Plays Blues and Ballads (Jazz Connaisseur)
1992: Through the Years Volume 1 (EmArcy)
1992: Through the Years Volume 2 (EmArcy)
1993: Somewhere in France (Label M)
1994: Inimitable (Jazz Connaisseur)
1994: Ray Bryant Meets Ray Brown + 1 Double RB (EmArcy)
1995: Solo Live in Tokyo - Plays Blues And Boogie (EmArcy)
1995: No Problem (EmArcy)
1997: North of the Border (Label M)
1998: Ray's Tribute to His Jazz Piano Friends (JVC)
2008: In the Back Room (Evening Star)
With Art Blakey
Drum Suite (Columbia, 1957)
With Arnett Cobb
Party Time (Prestige, 1959)
With Miles Davis
Quintet / Sextet (Prestige, 1955)
With Dizzy Gillespie
Duets (Verve, 1957)
The Greatest Trumpet of Them All (Verve, 1957)
Sonny Side Up (Verve, 1957) - with Sonny Rollins and Sonny Stitt
With Benny Golson
Benny Golson and the Philadelphians (United Artists, 1958)
Gone with Golson (New Jazz, 1959)
Groovin' with Golson (New Jazz, 1959)
With Al Grey
Struttin' and Shoutin' (Columbia, 1976 [1983])
With Tiny Grimes
Blues Groove (Prestige, 1958) - with Coleman Hawkins
Callin' the Blues (Prestige, 1958) - with J. C. Higginbotham
Tiny in Swingville (Swingville, 1959) - with Jerome Richardson
With Coleman Hawkins
The Coleman Hawkins, Roy Eldridge, Pete Brown, Jo Jones All Stars at Newport (Verve, 1957)
Soul (Prestige, 1958)
Hawk Eyes (Prestige, 1959)
With Jo Jones
The Essential Jo Jones (Vanguard 1977)
With Clifford Jordan
Cliff Jordan (Blue Note, 1957)
With Yusef Lateef
The Gentle Giant (Atlantic, 1971)
Hush 'N' Thunder (Atlantic, 1972)
Part of the Search (Atlantic, 1973)
With Lee Morgan
City Lights (Blue Note, 1957)
With Oliver Nelson
Meet Oliver Nelson (Prestige, 1959)
With Max Roach
Max Roach + 4 (EmArcy, 1956)
Jazz in ¾ Time (EmArcy, 1956–57)
Moon Faced and Starry Eyed (Mercury, 1959)
With Sonny Rollins
Sonny Rollins on Impulse! (MCA Impulse! 29054, 1965)
Ray Bryant Wikipedia