Country

India




State

Maharashtra




District

Ratnagiri




Language spoken

Marathi




Region

Konkan Division







Map of Ratnagiri
Ratnāgiri is a port city on the Arabian Sea coast in Ratnagiri District in the southwestern part of Maharashtra, India. The district is a part of Konkan division of Maharashtra.
Contents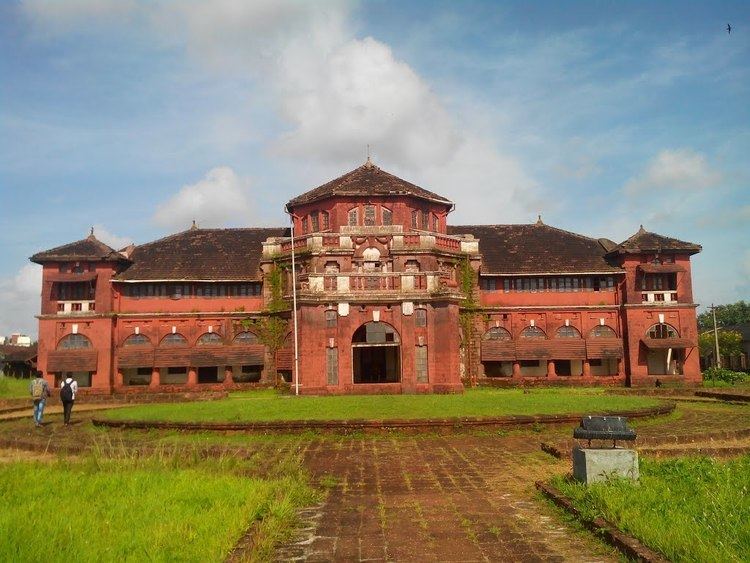 Nakshatra beach resort ganapatipule ratnagiri ganpatipule resorts and hotels
Homestay in ganapatipule ratnagiri atithi parinay
Geography
Ratnagiri is located at the following coordinate 16.98°N 73.3°E / 16.98; 73.3. It has an average elevation of 11 meters (36 feet). The Sahyadri mountains border Ratnagiri to the east. Heavy rainfall from monsoon results in a highly eroded landscape in the coastal region, but fertile alluvial valleys in the region produce abundant rice, coconuts, cashew nuts, and fruits, "Hāpus" (Alphonso) mangoes being one of the main fruit. Also a type of "Pairi" mango is available here. Fishing is an important industry in Ratnagiri.
Demographics
According to 2011 census of India, Ratnagiri Town had a population of 76,239, males and females constituting 55% and 45%, respectively, of the population. 86% of males and 87% of females were literate. 11% of Ratnagiri's population was under 6 years of age.70% people in Ratnagiri are Hindus and around 30% are Muslims. Other religions are Buddhist, Christians. Considering the Urban Agglomeration of Ratnagiri, which includes the suburbs like Nachane, Kuwarbav, Mirjole, Khedshi, Bhatye, Shirgaon, Mirya, Majgaon; the population is around 125,000. With the increasing industrialization and trade in Ratnagiri, the population of the city is increasing.
Ratnagiri Municipality
Ratnagiri Municipality was established in 1876. The incumbent president is Mr. Rahul Pandit from Shiv Sena. Uday Samant (Shiv Sena), former Minister of State for Urban Development, represents Ratnagiri constituency in State Assembly since 2014; while Vinayak Raut (Shiv Sena) represents Ratnagiri-Sindhudurg constituency in Loksabha, lower house of the parliament since 2014.
Education institutes
Government Polytechnic, Ratnagiri
Finolex Academy of Management and Technology (An engineering college affiliated to 'University of Mumbai')
Government college of Pharmacy, Ratnagiri
Sacred Heart Convent High School, City Convent
Sacred Heart Convent High School, Udyamnagar
Phatak High School, Ratnagiri
R. B. Shirke High School
Mistry High School, Ratnagiri
M. S. Naik High School.
Gogte Joglekar College
Marine Biological Research Station
The Maharashtra Government under the Department of Fisheries established the Marine Biological Research Station (MBRS) in 1958 at Ratnagiri, which is presently attached with Dr. Balasaheb Sawant Konkan Krishi Vidyapeeth, Dapoli, Dist.: Ratnagiri. The research station has a 10 hectare area as field facility including a three storied building at main campus, a well equipped 'Aquarium and Museum', a modernised brackish water fish farm, a Mechanized Fishing and Research Vessel, Seed Production facilities and various laboratories at its disposal.
The Marine Biological Research Station, Ratnagiri is one of the premier institutes, especially in the South Konkan Coastal Fisheries Zone, having a mandate for development of fish production technologies, transferring the technologies to fish culturists, entrepreneurs and the industry, and generating professionally trained manpower in fish culture.
Myanmar/Burma connection
British troops entered Mandalay on 28 November 1885 and Burma was attached to the British Empire on 1 January 1886.
Burma would remain part of the British Empire until gaining independence in 1948. 26-year-old King Thibaw was immediately sent into exile with his heavily pregnant wife, his junior queen and two small daughters, and would live out the rest of his life in Ratnagiri, a prisoner of the British Crown. Ratnagiri was chosen for its remote location, some 3,000 miles from Thibaw's former royal seat of Mandalay, accessible only by sea for parts of the year and far from any territory of any rival European power.
References
Ratnagiri Wikipedia
(Text) CC BY-SA