Nationality

Indian




Spouse

Priyanka Vohra (m. 2014)




Height

1.83 m





Role

Television host




Name

Rannvijay Singh




Siblings

Little Herman







Occupation

TV host, actor, columnist




Education

Army Public School, Dhaula Kuan, University of Delhi, Hans Raj College




Movies and TV shows

MTV Roadies, 3 AM, Sharafat Gayi Tel Lene, Action Replayy, Dharti




Similar People

Raghu Ram, Priyanka Vohra, Karan Kundra, Anindita Nayar, Gurbani Judge




Profiles




Twitter

Facebook

Instagram
Sunny leone rannvijay singh to host mtv splitsvilla 8
Rannvijay Singh is an Indian television host, film actor and presenter. He is best known for hosting the adventure reality TV show, MTV Roadies. He is based in Mumbai, India.
Contents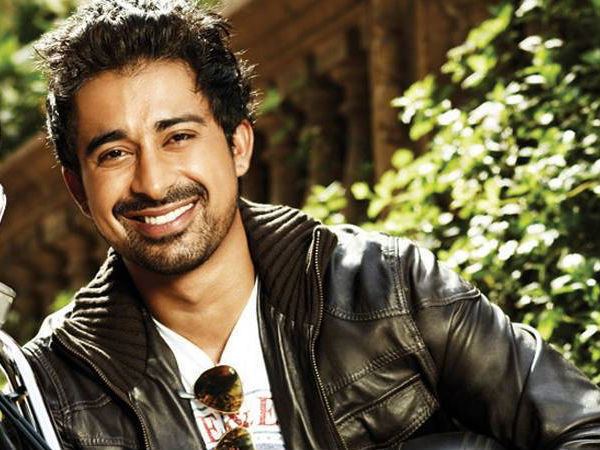 bad company s01 ep09 rannvijay singh promo
Early life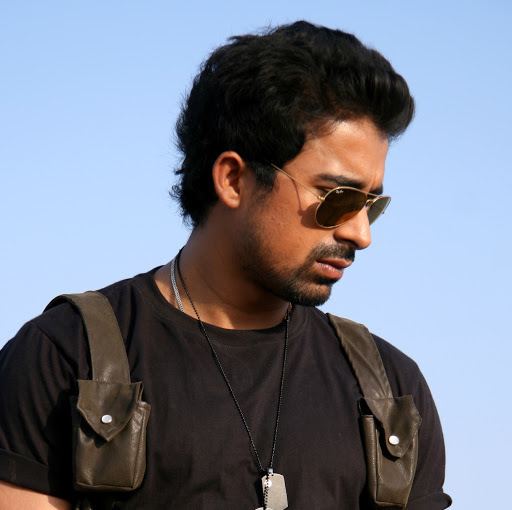 Rannvijay's father is an officer with the Indian Army, making six generations of Rannvijay's male ancestors to be directly related to the Indian Army. He changed nine schools, as his father's transfers of service in the army required the family to keep on moving to different places within India, even as he did a major part of his schooling from a boarding school. He attended the Army Public School Dhaula Kuan in New Delhi, Army Public School, Dagshai and graduated from Hans Raj College, Delhi University.
Television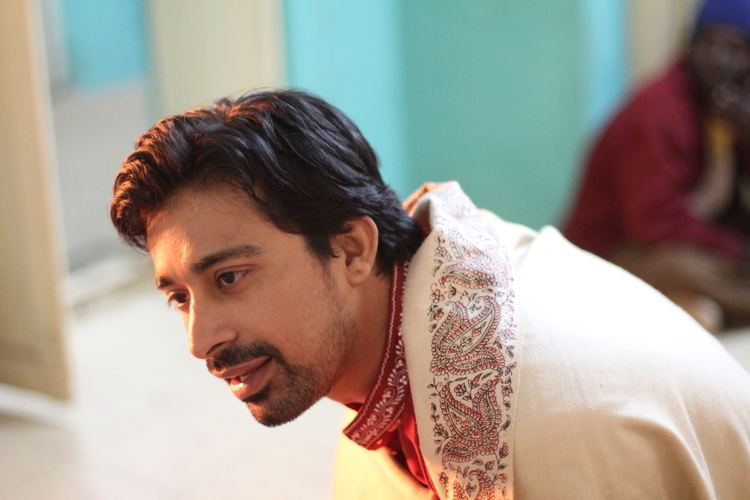 Although he was all set to join the Indian Army after passing the exams and clearing the medical test, he just happened to participate in an adventure reality TV show on MTV India, MTV Roadies Season 1 in 2003 and emerged as a finalist. He said in an interview with Zee News, "Frankly speaking, I never wanted to come under the spotlight. I took up Roadies because I wanted to win the bike Karizma, which, according to me, is the best bike. So, destiny took its turn and I became what I am today." Thereafter, MTV offered him to host the same show. He has been associated with MTV and the show Roadies since then. He elaborated, "If not the entertainment industry, I would have definitely joined the Army - like everybody else in my family. We have all served the nation. And I was on my way to joining the Army when Roadies happened." MTV India roped him in to host some other shows like MTV Stuntmania, MTV Splitsvilla Season 1, MTV The Fast and The Gorgeous and MTV Teen Diva. He also made a brief appearance in MTV Splitsvilla Season 2. Rannvijay is currently participating in the 14th season of MTV Roadies as a "gang leader". About the experience of the show, he said, "The travel itself turned out to be an exhilarating experience. My memorable moment will always remain the bike journey across Arunachal Pradesh with Raghu." Rannvijay was also part of the MTV Show RannVJRun which featured Rannvijay, producer Anshuman Jeswal and filmmaker Rishabh Dhir, which is a 10 episode series in which Rannvijay goes to 10 different locations across the world and try Extreme Sports. Singh also appeared in the Hindi TV serial based on the Indian military Pukaar.
Films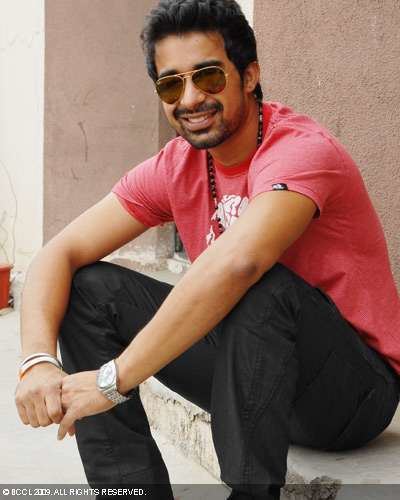 Rannvijay said in an interview with Glamsham.com, "When I forayed into television, I was very sure that I would somehow now do films." He made his Bollywood debut with the film Toss: A Flip of Destiny that was released in August 2009 and also featured Aarti Chhabria and Ashmit Patel. The same year, his next movie, London Dreams was released in October, which was a big budget production and also starred some of the biggest Bollywood actors like Salman Khan, Ajay Devgan and Asin. His recent film was Sharafat Gayi Tel Lene which was released in 2015.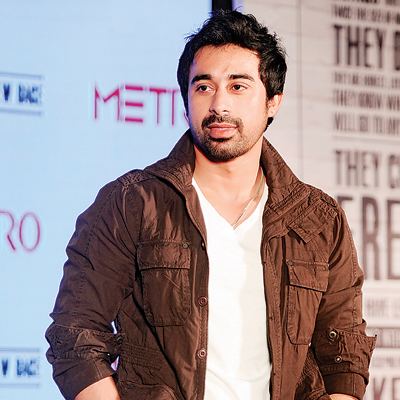 He was subsequently seen in the film Direct Dil Se, which was released in January 2010. His next major work was for Vipul Shah's November 2010 film, Action Replayy that featured top Indian actors like Akshay Kumar and Aishwarya Rai. In an interview with Zee News, he expressed, "Dancing with Aishwarya in the film has been one of the best experiences that I will always cherish. It will be the most memorable."
In April 2011, Rannvijay made his debut in the Punjabi film industry with the political thriller Dharti, where he worked with actors like Jimmy Shergill and Prem Chopra. The same year in September, his next Hindi film Mod was released, where he played the male lead opposite Ayesha Takia.
Continuing his work for Punjabi movies, he next starred in Eros Entertainment & Jimmy Shergill Productions' Taur mittran Di, which hit the big screens in May 2012 and also featured Amrinder Gill. He was again roped in by Eros Entertainment & Jimmy Sheirgill Productions for a guest appearance in the January 2013 Punjabi film Saadi Love Story.
TV Commercials
Rannvijay worked for Reliance Communications for a series of television commercials with leading Bollywood actress, Anushka Sharma. All these advertisements, directed by Shoojit Sircar, were a part of Reliance's Mera vs Tera (Mine vs Yours) Campaign, where Rannvijay plays the Tera (Yours) network, competing with Anushka's Mera (Mine) network that's Reliance. Rannvijay said about the campaign, "While we are shooting it, we're all having a lot of fun. It's very today. It also portrays little bickering that is common in every relationship." He also commented, "I'm shooting with Anushka for the first time. I found out that she's also an army officer's daughter. We're having a great time shooting." The first advertisement was released in April 2012 for Reliance unlimited talk time offer which was shot in a car where Rannvijay and Anushka are seen complaining about each other on their phones. The two were next seen in Reliance's instant call connection commercial. The advertisement was shot in a house and the theme was sending birthday greetings to Rannvijay's mother. The subsequent advertisement was about making call at zero balance, where Rannvijay wants to call his boss but Anushka uses that call to modify her order for chocolate brownies. Next appeared the advertisement focusing on the mobile service provider's coverage in elevators. The next advertisement, released for Reliance Netconnect in June 2012 with theme of faster download speeds was shot in a coffee shop. In the ensuing commercial, Rannvijay talks to Anushka about the customer base, sipping juice at a bar. Shot a restaurant, his next commercial focused on bill of Internet usage. In the succeeding advertisement, Rannvijay is seen probing Anuskha about the presence of Reliance Netconnect service is different cities. Next month, Reliance released a commercial for Reliance 3G Tab V9A, where Rannvijay tries to distress Anushka. Rannvijay's next commercial, released in September 2012, described about a Reliance's postpaid plan.
Other works
In May 2011, Rannvijay was hired by Pond's for the launch of Pond's White Beauty Blemish Prevention UV Cream where he hosted a paintball competition as a part of the company's "Fun in the sun" campaign at New Delhi.
Supporting the "Save the girl child" cause, he played a cricket match in Jaipur with celebrities like Nagesh Kukunoor, Rajiv Laxman, Nikhil Chinappa, Vikas Bhalla and Siddharth Bhardwaj among others in August 2011.
In June 2012, he unveiled MTV Roadies Footgear by Mochi at Mochi - The Shoe Shoppe in Vadodara.
He partnered with Great Rocksport Pvt Ltd. in 2012 to start his first major business venture - Rocksport Challenge. This new venture introduces India to lifestyle adventure running that brings them closer to nature. The Rocksport Challenge was announced on 5 September 2012, to coincide with Teachers Day.
In March 2013, Rannvijay was delegated by Lenovo for the launch of new range of smartphones including Lenovo P770.
He also has a show called Squadrann which comprises a few former Roadies contestants and acquaintances of Rannvijay. The cast of the show perform a number of activities and showcase special skills that combine games, sport and stunts.
Rannvijay will be seen in a web-based adventure travel show called The Real High, which is due to begin on June 10. During the show he will be accompanied by six youngsters and will be traveling across the state of Arunachal Pradesh and experiencing aspects such as food, living and professions of the people of the state.
Personal life and Relationships
Rannvijay is passionate about motorcycles and described his infatuation to The Times of India in an interview in June 2010, "Years back, I took part in Roadies just to lay my hands on the bike that was the winning prize. I have five bikes to myself, some of which are so big that you can't ride them around." In June 2012, he had bumped up the number of his motorcycles to eight. He detailed, "When you enjoy something it's not a chore. Like if I am traveling for a shoot then I send my stuff in a car and ride (on motorcycle) to the location."
Rannvijay is married to Priyanka Vohra, who was an Indian settled in London, but made Mumbai her base post their wedding. The couple had a daughter in January 2017.
Since he is associated with an adventure reality TV show, he actually performs the tasks that the contestants are put through - be it skating on ice rinks or dodging horses. Although he looks authoritative on his reality TV shows, he conflicted, "Some times the participants get scared as we strongly argue to find out if they are fooling us but they also respect me when I do all the stunts to teach them." About his personal nature, he explained, "I don't get angry at all. I am very patient. I am pretty chilled out and keep cracking jokes with people. I love to laugh." He has a penchant for collecting shoes and said, "You will be surprised to hear that I have about 150 pairs of shoes." He likes to dress up casually in denims and T-shirts.
Describing the type of women that he finds interesting, he said, "An adventurous woman is always much more attractive to me. I mean she might not be a pro at games but someone who wants to just enjoy a sport reflects that a girl wants to live life king size. One always wants to be in such company." He is a supporter of live-in relationships and said, "Practically speaking, it is one of the best ways to find out if you are compatible with the other person or not. And it is even more important for a couple who are planning to get married. When you are dating, you often meet them for a couple of hours but it is only when you are staying with the person you truly get to know them."
References
Rannvijay Singh Wikipedia
(Text) CC BY-SA