Sri lankan actor ranjan ramanayake s message to indian actor salman khan
Sadda Vidda Rajapakse Palanga Pathira Ambakumarage Ranjan Leo Sylvester Alphonsu (born 11 March 1963), best known by his mononym Ranjan Ramanayake , is a Sri Lankan film actor, film director, singer and a writer who appears in Sinhala language films and also a politician, Now he is the deputy minister of "Social Empowerment & Welfare". He is the former Deputy Minister of Social Services, Welfare and Livestock Development Under Good Govenence in 2015. Ramanayake has won the Sarasaviya 'Best Actor Award' as well as being the 'Most Popular Actor' consecutively for 14 years up to now. He has appeared in over 75 sinhalese films in genres ranging from romance to action and comedies, starting his career appearing in theatre, stage and several television series.
Contents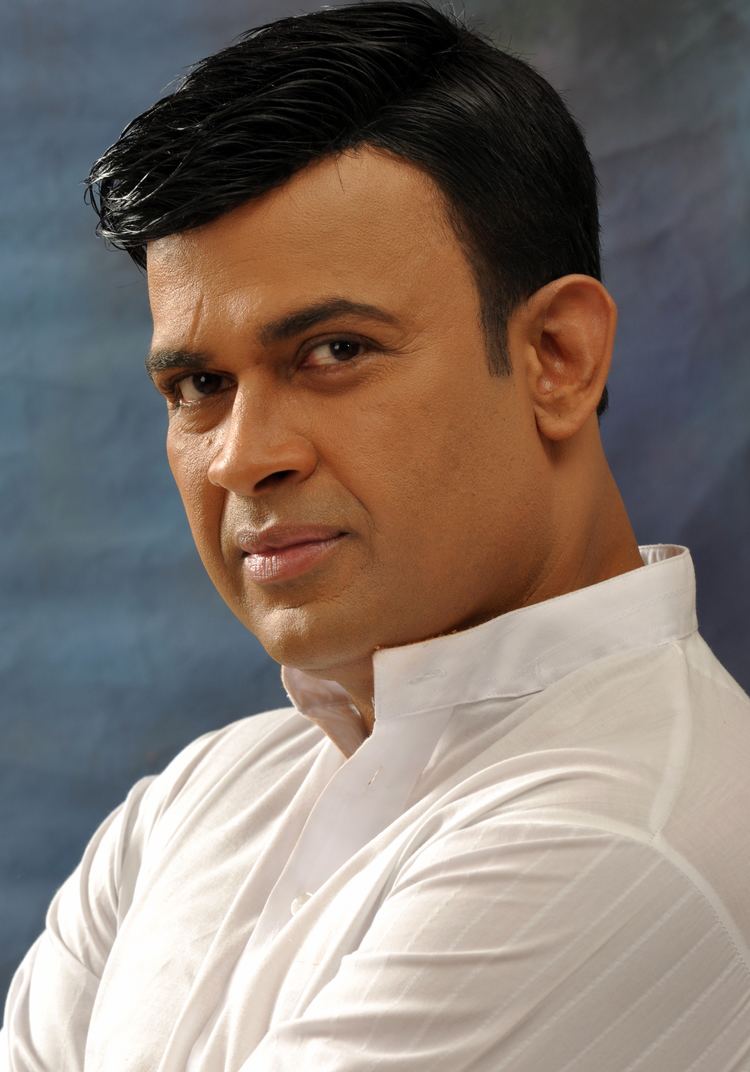 Ranjan Ramanayake | The Most Popular Actor of Sri Lanka 2018
Early life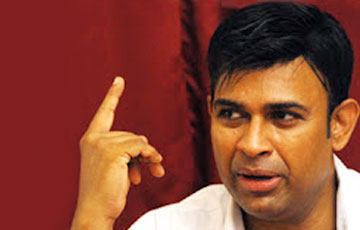 Ramanayake was born on 11 March 1963 in Negombo. He is the youngest in the family of two children, son of Rose Bridget Alphonsu and Simon Alphonsu, District Inspector at Ceylon Government Railway(CGR). He studied at Maris Stella College, Negombo. He added 'Ramanayake' to his name as a reciprocation to the filmmaker who helped him in building up his film career as lead actor.
Cinema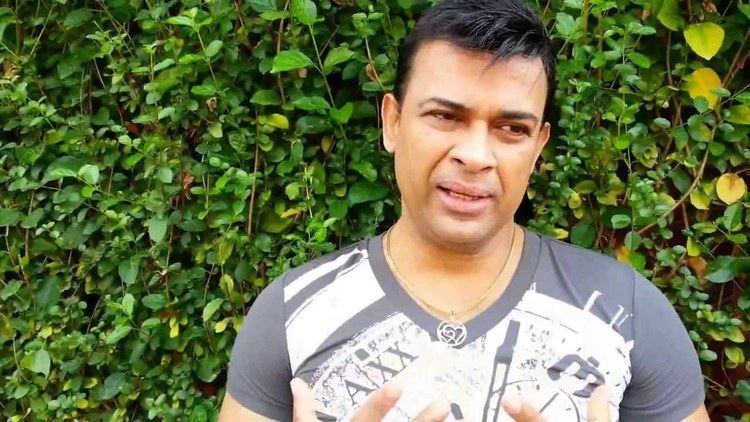 Ramanayake's first leading role was in the commercial film "Jaya Kothenada" but his first film was " Christhu Charithaya" by Dr. Sunil Ariyarathne, which was in a crowded scene and maintained his status as a commercial film star through the 1990s. Ramanayake has occasionally branched out into more serious roles such as in Lester James Peries' Awaragira but continues to be known for his commercial roles. Recently, he has taken more control over his commercial film roles working as a director and screenwriter on the popular Parliament Jokes, One Shot and Leader, breaking box office records with these films and becoming one of the most successful leading actors and directors of Sinhala cinema. Bandu Samarasinghe and Tennyson Cooray are frequent co-stars of Ramanayake. He has sung in several films including Jaya Kothenada, Naralowa Holman, Love in Bangkok and others. His song "Ran Samanala Joduwa Wage" was a well-received among other songs.
Politics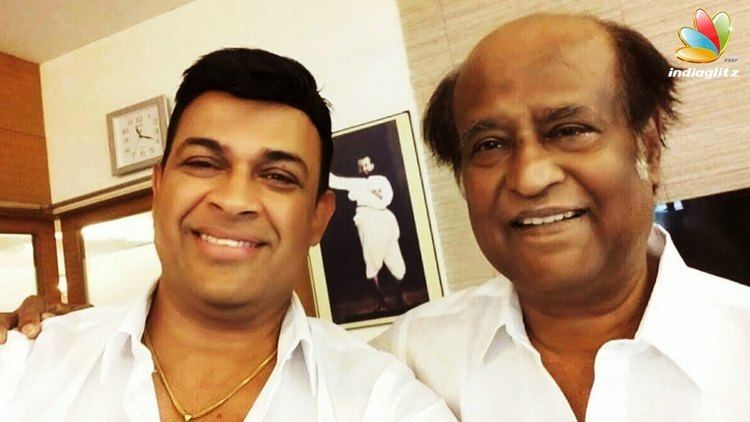 Ramanayake was initially the Electoral Organizer of the Katana at Gampaha district & then became the Electoral Orgarnizer of Balangoda. In 2008, Ramanayake contested for the Chief Minister seat in Sabaragamuwa Provincial Council and became the Opposition Leader in Sabaragamuwa Provincial Council. In 2010 he was elected to the Parliament from Ratnapura District from United National Party and has become one of the most spoken members of the parliament who worked as a major opposition activist against the former government of Sri Lanka. Being one of the leading vocal members, Ramanayake has given utmost support towards the party to bring victory at recent Presidential Election. He is currently appointed as the United National Party Organizer of Divulapitiya in Gampaha District. Ramanayake received highest number of preferential votes—of UNPs—in Gampaha district, in the General Election on 17 August 2015, getting a total of 216 463 votes.
Arrest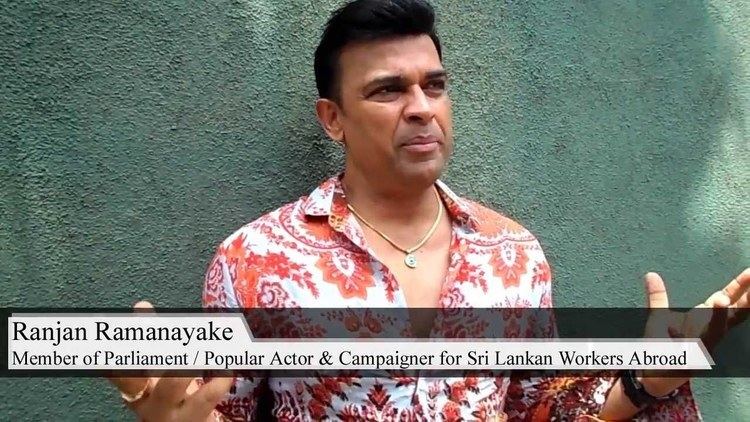 A school teacher from Kandy accused Ramanayake of having swindled Rs. 1 million promising to marry her. Based on a complaint by the woman who accused, Criminal Investigation Department arrested Ramanayake in 2010.
Alleged threat to talk show host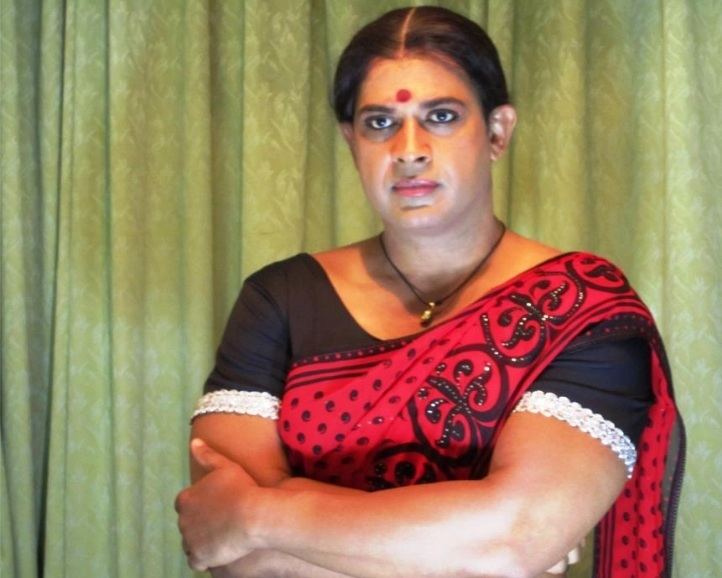 On 2010, it was alleged that Ramanayake threatened the talk show host Dilka Samanmali of Derana TV following the Derana 360 talk show. Ramanayake has allegedly called Samanmali's parents over the phone and accused her of causing disrepute to him over the programme. He had also allegedly told the parents that harm may befall their daughter. Later, Ramanayake denied the allegation stating that all that he gave Dilka's father was a courtesy call. Ramanayake said that he did call Dilka Samanmali's father and complained that his daughter was being biased in her show
Awards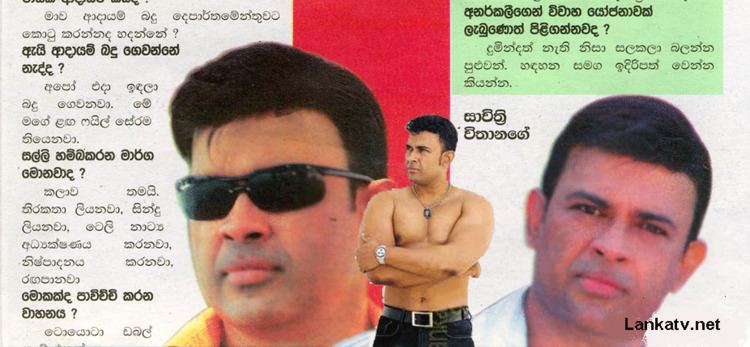 Ramanayake has won Sarasaviya Most Popular Actor Award 4 times.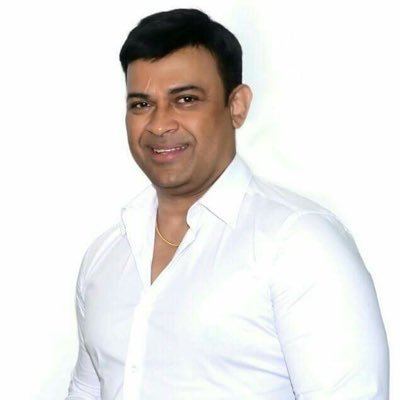 Sarasaviya – Lux Awards – Most popular Upcoming Actor – 1990.
Sarasaviya – Most popular New Actor – 1990.
Sarasaviya Awards – Most Popular Film – 2002.
Sarasaviya Awards – Most Popular Actor – 2001– 2005.
Sarasaviya Awards – Best Actor – 2006.
Signis Salutation – 2007 – Creative Performance (Male)- Nilambare.
Signis Salutation – 2010 – Creative Performance (Male)- Paya enna hiruse.
1st Derana Lux Film Awards 2011 – Most popular Actor.
Slim Nielsen Peoples Actor of the Year, for the 10th consecutive year in 2016. 2007,2008,2010,2011,2012,2013,2014,2015,2016 , 2017.
Slim Nielsen Peoples Awards-for the 4th consecutive year in 2016. The Actor of the Youth Choice– 2013, 2014, 2015,2016 , 2017.
Sirasa Dancing Srars – Finalist Dancing Stars.
3rd Derana Sunsilx Film Awards 2015 – Most popular Actor.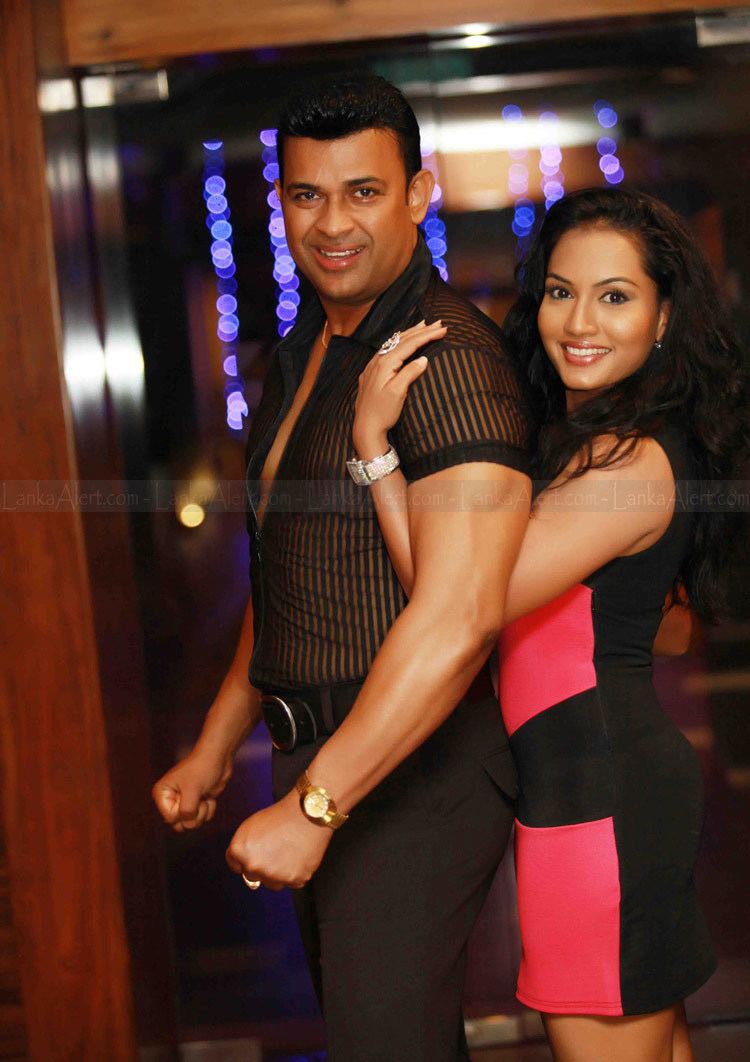 References
Ranjan Ramanayake Wikipedia
(Text) CC BY-SA