Covid-19
India


42.32 km2


Haveri district




Kannada




Karnataka






Ranebennuru is the City Municipal Council in Haveri district in Karnataka, India. It is situated 300 kilometres (190 mi) northwest of Bengaluru, the capital of Karnataka. Other nearby cities include Hubli (105 km), Shimoga (88 km), and Davangere (37 km).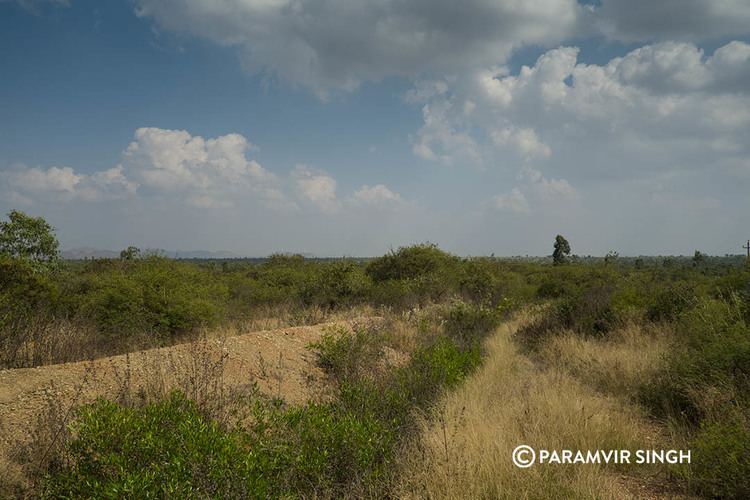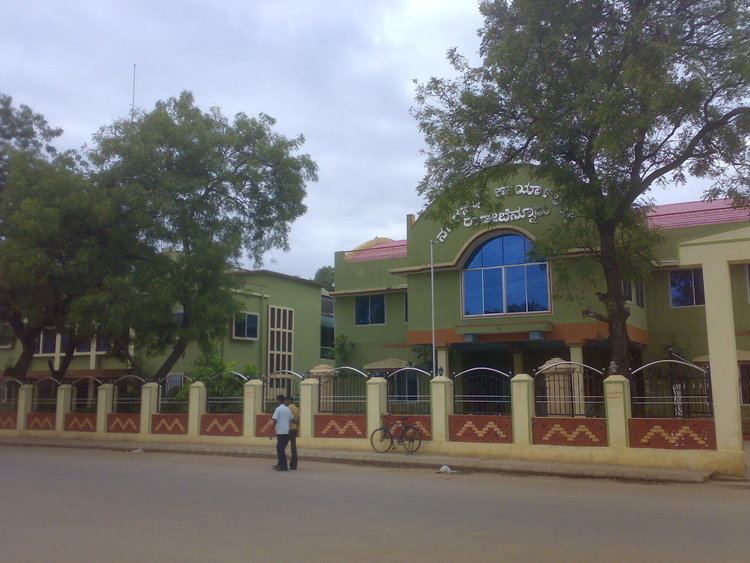 Ranebennuru is at the geographical center of Karnataka. 14.62°N 75.62°E / 14.62; 75.62. It has an average elevation of 605 metres (1,985 ft). One of Karnataka's most important rivers – the Tungabhadra – flows along the southern border of Ranebennur taluk. Another river, the Kumadvathi, which originates from Madagh Masur Lake flows from Hirekerur taluk, enters Ranebennur taluk, and joins the Tungabhadra river.
The nearest airport is at Hubli, 108 km from Ranebennur. From there one can reach Bengaluru and Mumbai by flight. The nearest international airport is 300 km away, in Bengaluru. Ranebennur is connected with most of the metros like Mumbai, Bengaluru, and Chennai through regular trains.
Being situated on National Highway NH4, the city enjoys good bus services. It is a 1.5 hour drive from Hubli (105 km) and 5 hour drive from Bengaluru (300 km). Most buses travelling between North Karnataka and South Karnataka pass through Ranebennur.
As of 2011 India census, Ranebennur has a population of 106,365. Males constitute 50.7% of the population and females 49.3%. Ranebennur has a literacy rate of 60.98%, higher than the national average of 59.5%. Male literacy is 60.16% and female literacy is 61.8%. In Ranebennur, 10.8% of the population is under 6 years of age.
The bulk of the population is engaged in agriculture and related activities. Cotton and jowar (sorghum) are very well suited to the semi-arid climate. Coconut, brinjal, maize, betel leaves, and tomatoes are the other crops grown here. Much of the agricultural output is dependent on the southwest monsoon and hence gets challenging at times. the Upper Tunga project, if completed, will be a boon for the farmers in this region. Sericulture (rearing of silkworms) is growing in popularity among the farmers. Mulberry plants are grown and silkworm larvae are fed cut-up mulberry leaves. This is a labour-intensive activity and hence well suited to this region.
Ranebennur is home to a rich commodity market. Commodities like cotton yarn, cotton seed, oil seeds, red chilli, betel nut, and betel leaf are traded. Ranebennur has a seed multiplication industry. Several seed companies are located and operating in the city. Ranebennur is also known for its wholesale cloth market and all type of wholesale business.
Sarees is also a very vast market at Ranebennur. Sha Sukhraj Mithalal Sarees and M/S Manohar Textiles on MG road is one of the biggest and oldest merchant of sarees and has a vast collection. Just when the village started expanding this store was established around the late twentieth century.
Ranebennur is well positioned to be the industrial hub of old Dharwad district, as it is positioned on the river and has access to National Highway NH4 and State highways SH26, SH57, and SH76. Some of the major industries are:
Grasim Industries of Aditya Birla Group – textiles, chemicals, fibre, iron, cement (Kumarapatna)
Ramco Industries – cement (Karur)
MUDRANA BHARATI INC., (Polymer Stamp, Preink Stamp Machine, LED Display Boards manufacturer) Gandhi Galli, Ranebennur 9448309948
Mahyco – seeds
Laxmi Inputs Pvt Ltd - Seeds
Suraj Seeds Pvt. Ltd.
Chirag Seeds Corporation
Orison Hybrid Seeds
Synthite Industries Limited (Kavalettu)
Kancor Colours Limited (Byadgi)
South India Tiles
Tunga Bhadra Co-Operative Ginning Mill (Kamadod)
Farmers Co-Operative Ginning Mill (Hanumanamatti)
Meerambika enterprises (meera minerals, ranibennur)
Ankur Seeds Pvt Ltd.
Ancient ruined Temples we can notice near Honnatti
Devagudda Mailarappa one of the famous Temple situated on the top of hill name call Devagudda
Narasapur Ancient ruined Temple
Ranebennur Wildlife Sanctuary
Ranibennur Blackbuck Sanctuary
Shree Ambabhavani Temple Doddapeth Ranibennur
Shree Siddeshwara Temple at Siddeshwara Nagara Ranibennur
Shree mallikarjuna temple... kote road
Hazarat jamalshawali Dargah at Dargha Circle Centre of the city
Sayed Sadatsha Wali Dargah at halgeri Cross
Madressa Darullum Gulshane Taiba Boys(Killa Masjeed)
Zanana Arabic Madressa Only Ladies
Jamaiya Masjid (One of the oldest Mosque in Ranibennur)
Aduvi Hanumappa Temple (5 km)
Adishakthi Temple at Vageesh Nagar
Shri Guru Kottureshwara Temple at Kottureswara Nagar
Shri Guru Lekkadeshwara & Veerabhadreshwara Temple at Kote near Guttal stand, Ranabennur.
Beerappa Temple at Kurubageri
Ayyappa Swamy Temple-1 at Eshwar Nagar
Ayyappa Swamy Temple-2 at Pampa Nagar
Banashankari Temple at Banashankari Nagar
Basavanna Temple at Doddapete
Choudeshwari Temple at Choudeshwari Nagar
Shri Sumatinath Jain Swetambar Jain Temple
Shri Shiradi Sai Baba Temple Sri ram nagar Ranebennur
Shree Lakshmi Narasimha Temple(100 years old ) on Kote road
The holy Brindavana of Shri Vidyadhisha Tirtha and Brindavana of Shri Satyabhijna Teertha situated on Kote Road, in the premises of Shri Narasihma temple.
A Royal historical family 'Haribal' resides here in Fort of Ranibennur . It is the birthplace of Helavanakatte Giriyamma. She is a worshipper of lord Shree Ranganatha. Her temple is found in Malabennur.
Hazrat Syed Jamal Shah Wali Shrine being the most famous nearby place of attraction placed in heart of the city.
Shree Mallikarjuna Temple and Shree Basaveshwara Temple at Kuravatti; Built in 12th century by Kallyana Chalukkyas king Veera Ballala -II and it is holy place for Veerashaiva religions
Shri Tulajabhavani Temple, Devaragudda Road, Near Guttal Stand, Ranebennur
Mahalsa Marthanda Bhairava Malatesh Temple at Devaragudda
Qila masjid - one of the oldest and grand mosque situated in the fort area of Ranebennur
Joisaraharalahalli, birthplace of Sree Hanagal Kumaraswamiji
Anjaneya Temple at Kadaramadalagi
Sri Beeralingeshwara temple at halageri road
The Temple of Mukteswara at Chaudayyadanapura; built in the 11th or 12th century in the Jakkanachari style
Veerabhadreshwara Temple at Rattihalli
Karibasaveshwara Temple (Ajjayya) at Ukkadagatri
Sri Bhairaveshwara Temple at Bhairanapada, Tumminakatti
Madagh Masur Lake
Galaganatha Temple
Mailara Lingeshwara Temple at Mailara
Harihareshwara Temple at Harihar
Airani Fort
Margada Durgadevi Temple Kavalettu
Abalur: birthplace of Sarvagnya, a 16th-century Kannada poet
Mallari Temple at Gudda Guddaapura
Balligavi: birthplace of Allama Prabhu, poet of the Veerashaiva Bhakti movement of the 12th century
Udutadi: birthplace of Akka Mahadevi, Kannada poet of Veerashaiva Bhakti movement of the 12th century
Yerekuppi: site of many temples and gardens
Benakanakonda: Kariyamma temple
Haranagiri: Holibasaveshwara Temple on the bank of Tungabhadra river.
Gudihonnatti: Honnattemma Temple
Sri Taralabalu Jagadguru Institute of Technology, an engineering college offering technical education and professional degrees
Ranibennur Taluka Education Society's Science, Commerce and Arts College (RTES)
Anglo Urdu High School (Urdu medium)
Anglo Urdu Composite College (anjuman-e-Islam)
Ambabhavani Model School, Doddapete & Vikasanagar
Edu ASIA World School, Vageesh Nagar, 3rd Cross, Ranebennur Ph. 08373 261556, 9342855556.
Rotary English Medium School,Ranebennur
Govt Boys & girls Urdu Higher Primary School
Sri Raja Rajeshwari Girls School / College
Dr. B.R. Ambedkar High School (Kannada medium)
B.K. Gupta High School (Kannada medium)
Municipal Boys High School (Kannada medium)
Rotary English Medium School
Lions School (Kannada medium)
New Era Public School, Deveragudda Road, Ranebennur.
Vivekananda Primary School
Oxford English Medium School
VES College of Pharmacy (D-Pharma)
Prchina Prathimaka Shale (Sanskrit medium)
Poorva Badavane Kannada Prathimaka Shale (Kannada medium)
National Public School with CBSE & ICSE
S.S.R.R.S. School (Kannada medium)
Naganadeshwara School, Maruthi Nagar
Om Public School (CBSE syllabus)
K V Polytechnic Diploma College
Rainbow Residential School(English Medium)
Nittur Central School(CBSE)
Al Hilal Islamic School
Al Qalam Islamic school
Cambridge public school(English Medium)
Jain Public School
Saint Lawrence English Medium School
Bharatiya Adima Jati Sevak Sangh Arts & Commerce College for Women
Bharatiya Adima Jati Sevak Sangh Arts, Commerce, & Homescience Pre-university College (Indiranagar)
Devika Kannada and English Medium High School/College, Ganesh Nagar
OM P.U SCIENCE AND COMMERCE COLLEGE
SNEHALOKA SOCIETY'S CHINNARALOKA PRE SCHOOL, UMASHANKAR NAGAR, KOPPAD BUILDING.
SNEHALOKA SOCIETY'S PARINITI VIDYA MANDIR(SCHOOL), NEAR SIDDAROODA MATH,
R T E S P U arts, Commerce and Science College, P B Road, Ranebennur-581115
Sri Jagajoti Basaveshwar High School, Kottureshwar Nagar, Ranebennur
S S M V ITI College
Presidency Central School
Sri Nandi Hospital, behind Raj Rajeshwari School, Rajeshwari Nagar, Ranebennur Ph:083732 68382
Sri Laxmi Surgical Truma Ortho and Multispecility Centre (Dr. Mudri Hospital) Vinayak Nagar 3rd Cross Mob:9242215990
Sanjeevini Nursing Home (Karjagi Hospital), Station Road, near Municipality, Ranebennur
Harsha Nursing Home, (Dr. N.S. Doddamani M.S) 1 st Main 1 st Cross Maruthi Nagar Ranebennur Land Line:08373263583 M.N.9844090980
Kelgar medical centre, vinayaka nagar, near ballary kalyan mantap, Ranebennur
SAI hospital, PB Road, opposite More super market, Ranebennur
Ananthreddy hospital, vinayaka nagar Ranebennur
Punith Nursing Home, Rajeshwari nagar, Ranebennur
Sujan Hospital, Ashok Nagar, Ranebennur
RB Patel hospital, Medleri Road, KHB Colony, Ranebennur
Nelogal Hospital, Ashok Nagar, behind bus stand Ranebennur
Banashankari Children's Hospital, near bus stand, Ranebennur
Khannur Children's Hospital, Vinayaka Nagar, Ranebennur
Patel Maternity Hospital, Hosa nagar, near Anjuman school, Ranebennur
Deshpande Hospital, near town police station, Ranebennur
S.C. Bangalore Hospital, APMC Road, Ranebennur
Chalgeri Hospital, ADB Road, Ranebennur
DR Banakar Hospital, Dodapette, Ranebennur
DR Ranjana Hospital, Fort, Ranebennur
Shakuntala Multi-Speciality hospital (Dr Shivprakash Tandi, MRCS England), Maruti Nagar 1st main,1st cross Ranebennur Mob:9900756562
Kiran Clinic (Dr. Prakash N Surve), Madlery Road, Opposite Adishakthi temple, Ranebennur
Belavigi hospital, gourishankar nagar, rnr ph no- (08373 ) 262488
Ranebennuru Wikipedia