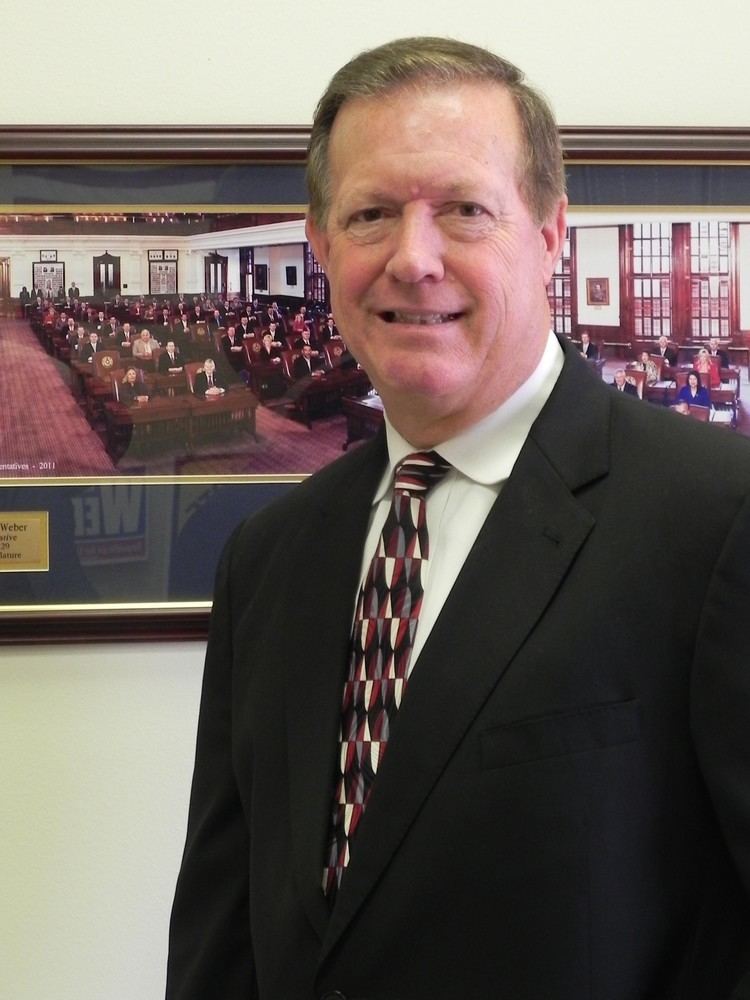 He graduated from Alvin Community College and in 1977 earned a BS in public affairs from the University of Houston–Clear Lake. In 1981, he founded Weber's Air & Heat Air-Conditioning Company.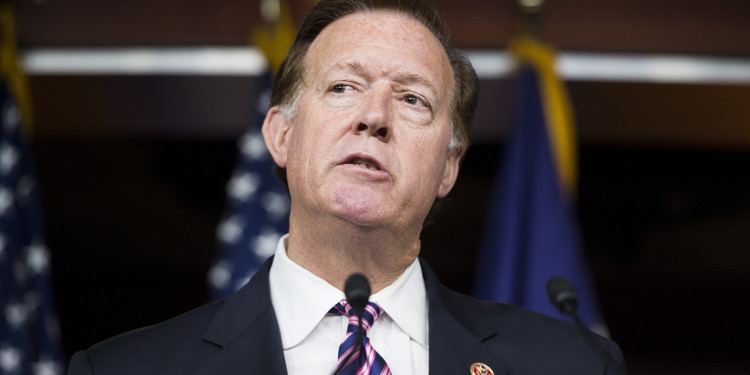 He was a city councilman of Pearland, Texas for six years. In addition he served as Brazoria County Grand Jury Commissioner, Brazoria County Redistricting Committee, Texas Republican Party Convention delegate, president of Brazoria County Cities Association, member of the Brazoria County Republican Party, and chairman of the Pearland Area Republican Party Headquarters.
After State Representative Glenda Dawson died on September 12, 2006, a special election was held on December 19. Businessman Mike P. O'Day earned 48% of the vote, falling just short of the 50% threshold. Weber earned 28% of the vote, qualifying for the run-off. In the January run-off, O'Day defeated him 57%–43%.
O'Day decided to retire. Weber ran for the March 2008 primary and won with 59% of the vote. He won the general election with 60% of the vote. He won re-election to a second term in 2010 with 85% of the vote.
Border & Intergovernmental Affairs Committee (Vice Chairman)
Public Education Committee
2012
After Republican U.S. Representative Ron Paul of Texas' 14th congressional district decided to retire, nine Republicans decided to run in the newly redrawn district. Weber received endorsements from Governor Rick Perry and Ron Paul. He ranked first with 28% of the vote, but failed to reach the 50% threshold. In the run-off, he defeated Pearland City Councilwoman Felicia Harris 62%–37%. He faced former Congressman Nick Lampson in the general election; Lampson jumped into the race after the 14th had been redrawn to include much of the territory he had represented in Congress from 1997 to 2005. In the general election held on November 6, 2012, Weber defeated Lampson by a 53% to 45% margin. Based upon Weber's vote total in 2012, Larry Sabato's Crystal Ball named Weber one of their "Underachievers" because he received only 54% of the vote in his Congressional district while Mitt Romney received 59%.
Committee on Foreign Affairs
Subcommittee on Africa, Global Health, Global Human Rights and International Organizations
Subcommittee on the Middle East and North Africa
Committee on Science, Space and Technology
Subcommittee on Energy
Subcommittee on Environment
Weber supported the U. S. withdrawal from the Paris Agreement. On June 29, 2017 Weber and Representative Lamar Smith wrote to Treasury Secretary Steven Mnuchin requesting an investigation into their charge that the Russian government is trying to undermine the U.S. energy industry by funding environmental activism as part of a "propaganda war against fossil fuels."
Weber has a lifetime score of 1% on the National Environmental Scorecard of the League of Conservation Voters. Weber has been described as "hostile" to climate science by to the American Independent Institute writing in HuffPost. Weber has been described as a "climate change denier" by Vice Media. Weber was one of the five "most notable climate truthers" in the 114th Congress according to The National Memo.
In January 2014, during President Obama's State of the Union address, Weber in a tweet referred to the President as "Kommandant-In-Chef" [sic] and "the Socialist dictator." After the White House apologized for failing to send a more high profile leader to a demonstration in Paris following the January 2015 terrorist attacks in that city, Weber tweeted, "Even Adolph [sic] Hitler thought it more important than Obama to get to Paris." Weber then wrote that he needed to "apologize to all those offended by my tweet". He did not choose to withdraw his earlier tweet made during the State of the Union address.
Weber was reelected on November 8, 2016. He polled 160,631 votes (61.9 percent) to 99,054 (38.1 percent) for the Democrat Michael Cole.
He has been married to Brenda Weber, a Pearland schoolteacher, for over 30 years. They have three children and four grandchildren. He lives in Alvin, Texas.