Full Name

Pam Joseph Brazen

Spouse

Joseph Brazen (m. 1985)







Born

November 8, 1956 (age 64) (

1956-11-08

)

Movies and TV shows




Similar People

Height

5' 11" feet (1.8 m)

Race / Ethnicity

Caucasian

Spouse

Joseph Brazen (1985–present)
RANDI BROOKS - BRAZILIAN ACTRESS AND TOM WOPATS GIRLFRIEND
Randi Brooks (born November 8, 1956) is an American actress. In 1982, Brooks was in the Dr. Hook music video for the song "Baby Makes Her Blue Jeans Talk". Brooks also played the role of the aspiring, beautiful enchantress Bethel, who by using any and all means, wanted to become Queen in the television series Wizards and Warriors.
Contents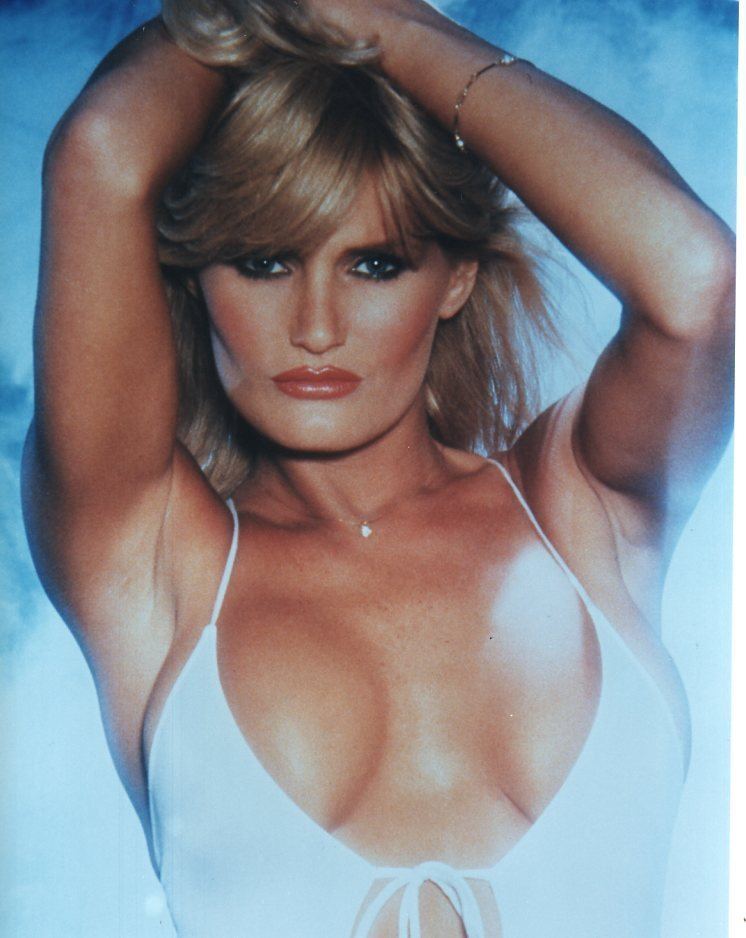 Brooks starred on the 1986 NBC series The Last Precinct, playing Officer Mel Brubaker. She also guest starred in 38 TV shows including Knight Rider, Designing Women, and Who's The Boss, and had roles in the 1983 Steve Martin comedy The Man with Two Brains and the 1988 James Woods police drama Cop.
Brooks married Joseph Brazen in 1985 and is a realtor in Bellevue, Washington.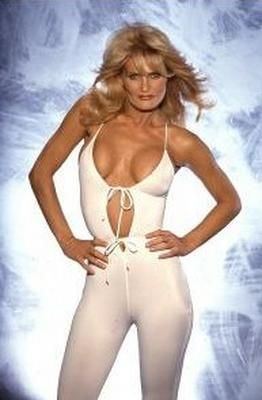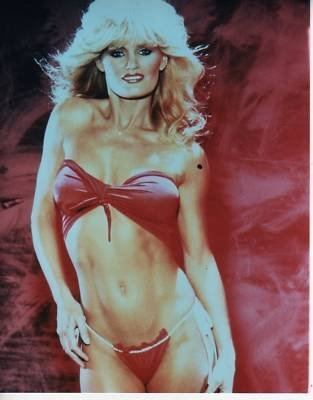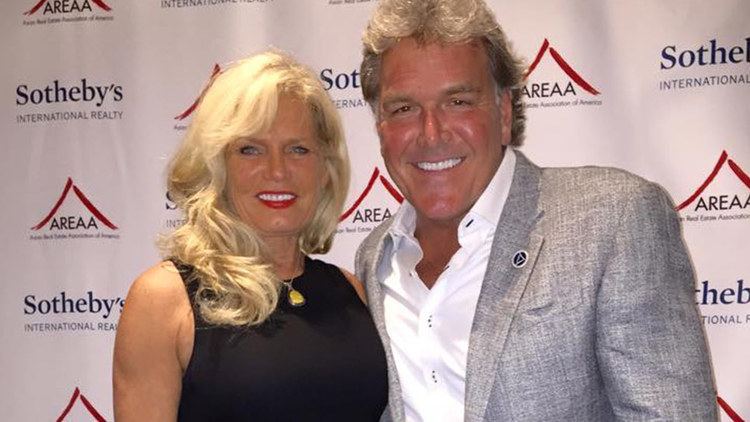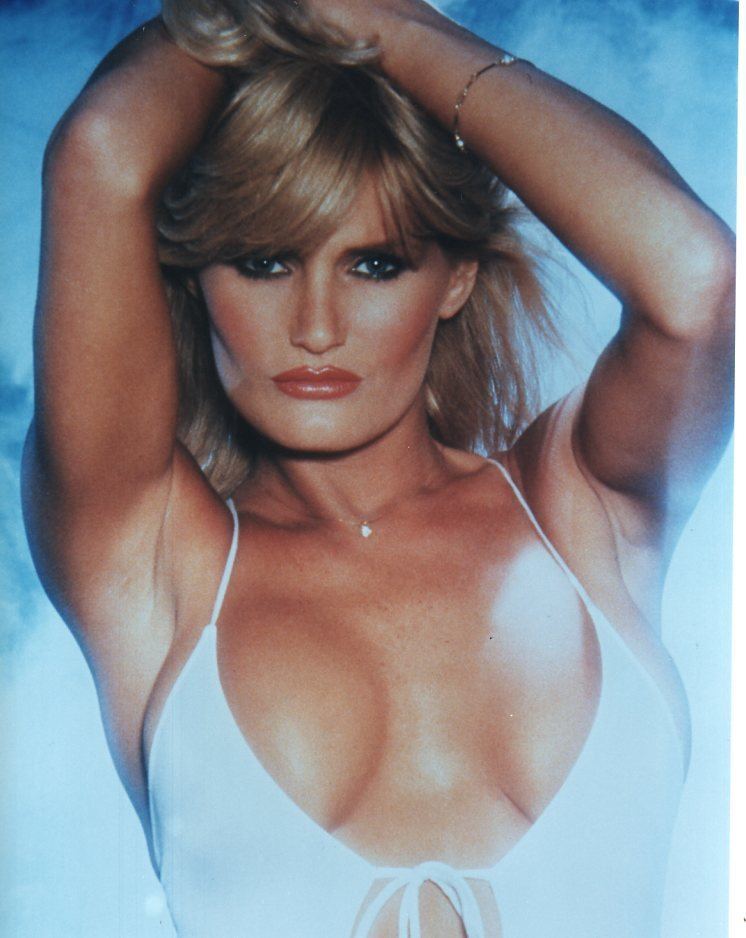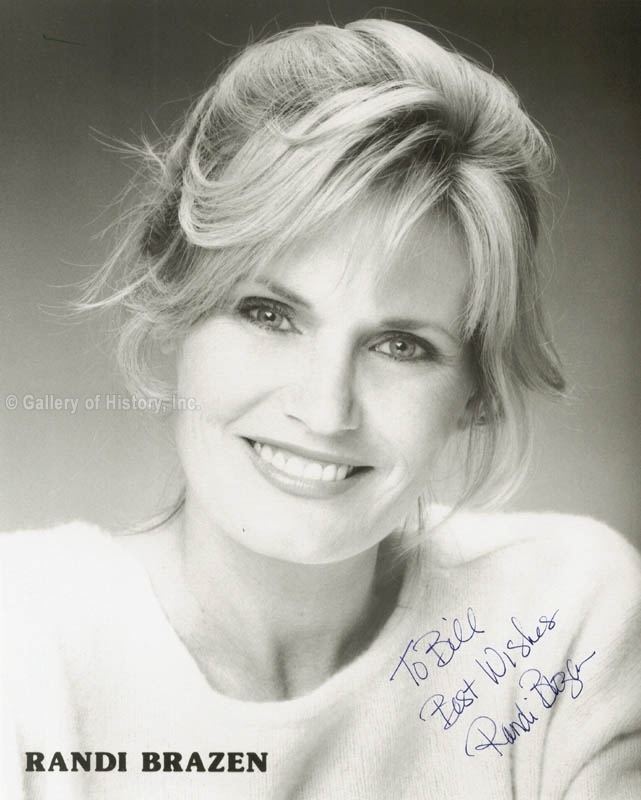 Filmography
Movies
1981 Looker (Girl in Bikini)
1983 The Man With Two Brains (Fran)
1983 Deal of the Century (Ms. Della Rosa)
1983 Copper Mountain (Girl #1)
1984 Tightrope (Jamie Cory)
1986 Hamburger... The Motion Picture (Mrs. Vunk)
1986 TerrorVision (Cherry)
1988 Cop (Joanie Pratt)
Television
1982 The Greatest American Hero (Beverly)
- The Resurrection of Carlini (1982)
1983 The Dukes of Hazzard (L.S. Pritchard)
- Farewell, Hazzard (1983)
1983 The Return of the Man from U.N.C.L.E. (The Model)
1983 Murder Me, Murder You (Arla)
1983 Wizards and Warriors (Bethel)
- The Dungeon of Death (1983) ... Bethel
- The Caverns of Chaos (1983) ... Bethel
- The Kidnap (1983) ... Bethel
- The Unicorn of Death (1983) ... Bethel
1983 Herndon (Hilary Swanson)
1983 Simon & Simon (Hilda Carmichael)
- Too Much of a Good Thing (1983)
1984 Hardcastle and McCormick (Trish)
- School for Scandal (1984)
1984 Riptide (Heather Johnson)
- Hatchet Job (1984)
1984 The Master (Serena)
- Hostages (1984)
1984 The Rousters
- Snake Eyes (1984)
1984 T.J. Hooker (Jessica Drewry)
- Pursuit (1984)
1984 The Cartier Affair (Shirl)
1984 Who's the Boss? (Ginger)
-A Rash Decision (1984)
1984 The Ratings Game (Teresa)
1985 Airwolf (Elena)
- Inn at the End of the Road (1985)
1985 A Bunny's Tale (Marybeth)
1985 Knight Rider (Tanya)
- Knight in Retreat (1985)
1986 The Last Precinct (Officer Mel Brubaker)
- Three Ring Circus (1986) ... Officer Mel Brubaker
- Toehold (1986) ... Officer Mel Brubaker
- Ghost of a Chance (1986) ... Officer Mel Brubaker
- Never Cross a Vampire (1986) ... Officer Mel Brubaker
- I Want My Mummy (1986) ... Officer Mel Brubaker
- Mr. Cool (1986) ... Officer Mel Brubaker
- The Gorilla-Gram (1986) ... Officer Mel Brubaker
- Pilot (1986) ... Mel
1986 The New Mike Hammer (Sheila Forbes)
- Dead Pigeon (1986)
1986 The Colbys(Mrs. Mahoney)
-Something Old, Something New (1986)
1987 Outlaws
- Potboiler (1987)
1987 Spies(Dolores)
- Right or Rong (1987)
1987 CBS Summer Playhouse(Beau)
- Sirens (1987)
1987 Murder, She Wrote(Lu Watters)
- A Fashionable Way to Die (1987)
1987 Designing Women (Jhana)
- Cruising (1987)
1988 Magnum, P.I. (Suzi Merrill)
- Transitions (1988)
1988 Favorite Son
- Part One (1988)
1989 - 1990 Mancuso, FBI (Jean St. John)
- Night of the Living Shred (1990) ... Jean St. John (as Randi Brazen)
- Death and Taxes (1990) ... Jean St. John (as Randi Brazen)
- Kiss the Girls and Make Them Die: Part 2 (1990) ... Jean St. John (as Randi Brazen)
- Kiss the Girls and Make Them Die: Part 1 (1990) ... Jean St. John (as Randi Brazen)
- Shiva Me Timbers (1990) ... Jean St. John (as Randi Brazen)
- Ahami Awry Kidnapped (1990) ... Jean St. John (as Randi Brazen)
- Shall We Gdansk? (1990) ... Jean St. John (as Randi Brazen)
- Conspiracy (1990) ... Jean St. John (as Randi Brazen)
- Racial Matters (1989) ... Jean St. John (as Randi Brazen)
- Murder of Pearl (1989) ... Jean St. John (as Randi Brazen)
- Classified (1989) ... Jean St. John (as Randi Brazen)
Self
1986 The 28th Annual Strawberry Festival Parade (TV Movie)
Self
1986 Doctor Duck's Super Secret All-Purpose Sauce (Video)
Self - Player
Net Worth
Randi Brook's Networth is Approx between $1 Million To $5 Million
References
Randi Brooks Wikipedia
(Text) CC BY-SA