Rana is a shelved historical action film co-written and directed by K. S. Ravikumar starring Rajinikanth, whose story the film would be based upon. Deepika Padukone was signed as the female lead. The film would have been jointly produced by Ocher Picture Productions and Eros International. The film would have featured cinematographer R. Rathnavelu and music would have been composed by A. R. Rahman.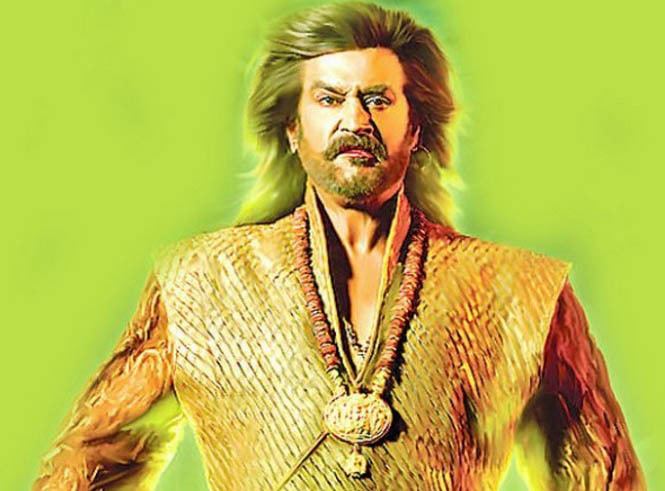 Principal photography, began on 29 April 2011. During the first schedule of filming, Rajinikanth fell ill on sets and was admitted to hospital for over a month, resulting in an indefinite postponement of filming. Further attempts for the film to continue production throughout the year failed.
In April 2014, it was announced that Rana's script would be written, and would be ready in six months, although by August 2015, the film was no longer in development. Following the release of Kochadaiiyaan in 2014, which retained most of the cast and crew members and whose story and script were written based on that of this film, it was intended to be finished and released as its sequel. Despite the positive response and moderate success of that film, it has not continued production.
Rajinikanth as Rana, Sena and Kochadaiiyaan
Deepika Padukone as Vadhana
Vadivelu
Ganja Karuppu
After the release of Enthiran (2010), Rajinikanth approached K. S. Ravikumar to help complete an animation feature that Soundarya Rajinikanth had begun in 2007. The project, titled Sultan: The Warrior, had run into problems with its production and Rajinikanth hoped that they could salvage the project by adding a historical back plot which would make the film partially animation and partially live action. K. S. Ravikumar then developed a story for fifteen days with his team assistants and after being impressed by the script, Rajinikanth felt that Ravikumar's story should be an entirely separate film. It was also reported that K. S. Ravikumar was signed up as co-director to direct "non-animated" scenes of the film, in which Rajinikanth would pair up with Trisha Krishnan. The reports were later falsified as several websites on 28 January 2011, claimed that Rana was a separate project, jointly produced by Eros International and Soundarya's Ocher Picture Productions.
After several dates for principal photography to begin were reported, ranging between March and April 2011, it finally began on 29 April 2011 at AVM Studios in Chennai. However, in a turn of events, Rajinikanth became ill and was treated for dehydration and exhaustion at a hospital, after being diagnosed with a mild foodborne illness, resulting in postponement of filming. Following this, Rajinikanth went through subsequent hospital visits, after which he was eventually obliged to be admitted for treatment of an undisclosed form of nephropathy, extensively delaying the commencement of Rana. Following the delay, the team considered making Rana as an animation film but Rajinikanth was insistent that the film would be a live action film. Film producer Murali Manohar then suggested that the animation film could potentially be a sequel to Rana and thus the team began work on Kochadaiiyaan.
Several media reports subsequently emerged, stating that Bollywood actresses Rekha and Vidya Balan were slated to be part of the leading cast. The following month, however, it was reported that Rekha walked out of the project during its pre-production stage after a dispute with the producers about her salary. Balan was also reported to have dropped out of the film after an untimely request to fully view the film's script was turned down. In the meantime, Amitabh Bachchan and Hema Malini were reported to have been signed up for important roles, marking the former's Tamil cinema debut. All reports, however, were finally downplayed by K. S. Ravikumar, stating that no other actor had been signed up, other than Rajinikanth and Padukone, as of March 2011. Ganja Karuppu was signed up the following month as the film's comedian, after the possibility of Vadivelu was turned down due to his controversial participation during the 2011 legislative assembly elections in Tamil Nadu. But, on Rajini's insistence, Vadivelu was brought back into the film.
R. Rathnavelu was specially chosen by Rajinikanth as the film's cinematographer, after the two worked together in their prior successful venture Enthiran (2010). Rajeevan was signed up as art director.