Similar

Raleigh, Kannapolis, Gateway Station, High Point, Burlington station
Raleigh Union Station in Raleigh, North Carolina refers to either a passenger train station that operated 1890-1950 or a nearby passenger train station under construction that will open in 2018.
Contents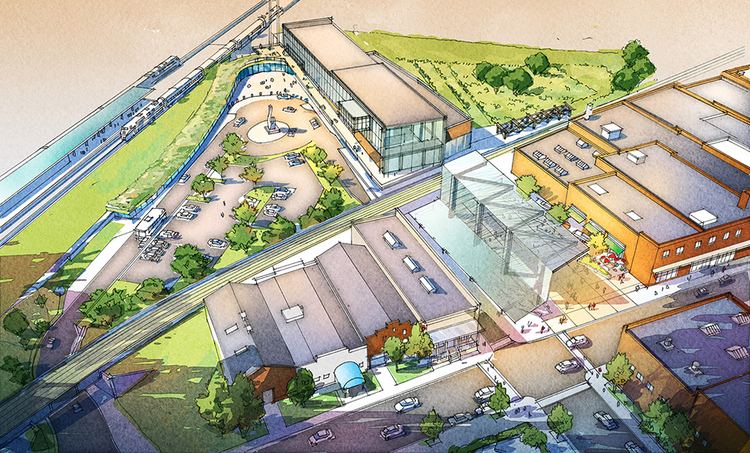 Raleigh union station phase i
1890 Building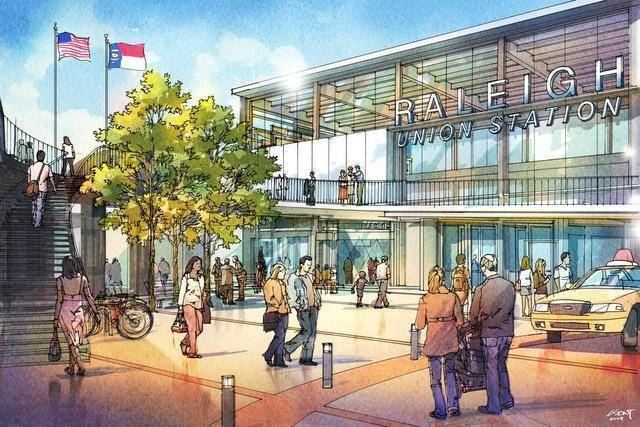 The original Raleigh Union Station was constructed by the Raleigh and Gaston Railroad, a predecessor of the Seaboard Air Line, at the corner of Dawson and West Martin streets. It also served the original Norfolk Southern Railway and the Southern Railway, with a total of four tracks. The station was reached by trackage from the nearby "Boylan Wye" where Southern (operating the North Carolina Railroad), the original Norfolk Southern, and the Seaboard Air Line converged.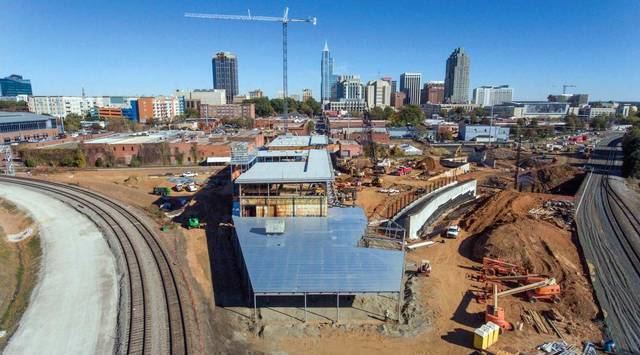 Being a stub-end station, Union Station was inconvenient to operate. Seaboard built a new run-through station for itself in 1942, as did Southern in 1950 (now used by Amtrak). By that time, the original Norfolk Southern had discontinued its passenger trains.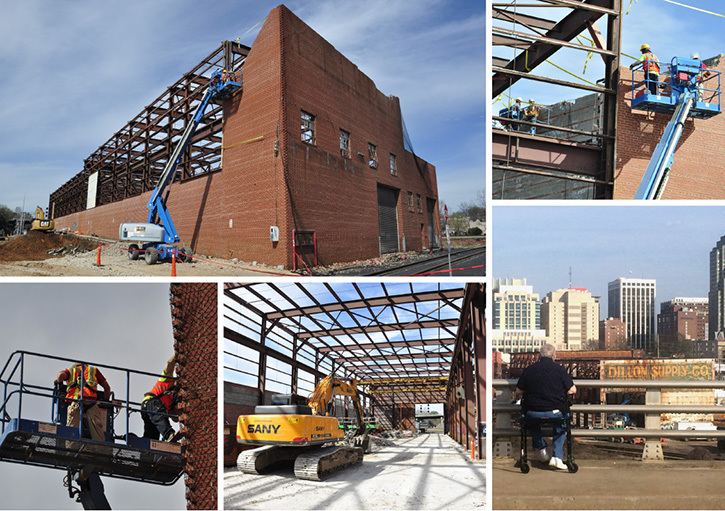 The head-house of Union Station survives as an office building. The former platform area and viaduct were subsequently redeveloped as industrial property.
2018 Building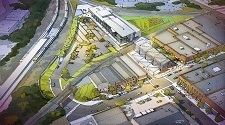 On April 23, 2010, the City of Raleigh proposed an extensive multimodal transit center a few blocks west of the 1890 site to serve the Southeast High Speed Rail Corridor, conventional Amtrak trains, future Commuter rail over the North Carolina Railroad, Capital Area Transit (Raleigh), Triangle Transit, and Greyhound Lines. The plan recycled Raleigh's old Union Station name for the project.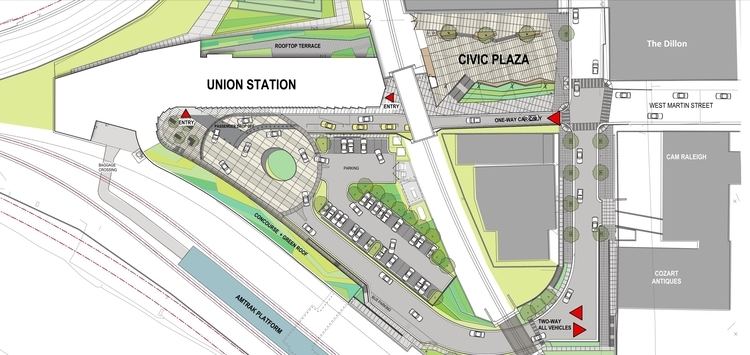 On June 29, 2011, North Carolina DOT put forward a less costly plan that would relocate the Amtrak station to a large abandoned industrial site, sometimes called the Viaduct Building, within the Boylan Wye a short distance north of the present station. The NCDOT plan focused on Amtrak's needs, with provisions to add commuter rail and SEHSR later.
Ground was broken on May 8, 2015 for the initial phase of the project, as redefined by NCDOT, to serve Amtrak starting in the first quarter of 2018.
References
Raleigh Union Station Wikipedia
(Text) CC BY-SA