Rajacenna van Dam, who works under the name Rajacenna, (born 24 January 1994, Vlaardingen, Zuid Holland, Netherlands) is a Dutch hyperrealistic pencil drawing artist.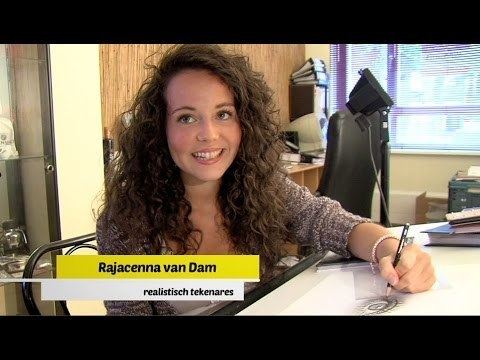 As an actor, she played Remco's daughter for two episodes of the Dutch program Ernstige delicten (later called Serious Crimes) and worked as a model and a TV host. She began as a presenter of the first Dutch WebTV for children when she was 12 years.
When Rajacenna was 16 years old she started without any knowledge of drawing. After three months her work was published in the art book Amazing Pencil Portraits 2. In 2012, she was published again in Amazing Pencil Portraits 3.
She was awarded by CosmoGirl "Born to Lead award" and she was awarded as one of the 400 most influencing women in the Netherlands by Viva magazine.
In May 2015, she worked with the band Owl City singer-songwriter Adam Young, for whom she made a promotional drawing and a timelapse video of the cover art of his album, Mobile Orchestra.