Raisa Petrovna Smetanina (Russian: Раиса Петровна Сметанина; born 29 February 1952) is a former Soviet/Russian cross-country skiing champion. Smetanina is an ethnic Komi. She is the first woman in history to win ten Winter Olympic medals (Stefania Belmondo being the second, and Marit Bjørgen the third). Smetanina took part in five Olympics, representing the USSR team four times and the Unified Team once. In particular, Smetanina won two gold and one silver medals at the 1976 Winter Olympics, becoming the most successful athlete there, along with Rosi Mittermaier of West Germany.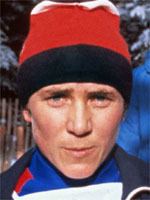 In the 1992 Winter Olympics, at the age of thirty-nine, Smetanina won a further gold medal competing for the Unified Team in the 4×5 km, becoming the first woman to win ten Winter Olympic medals and at that time the oldest woman to win a Winter Olympic gold.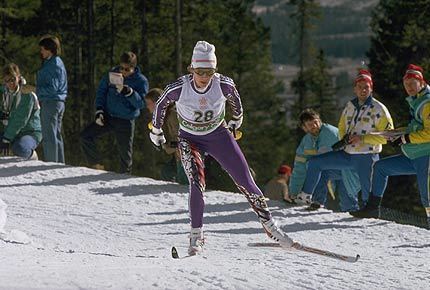 Smetanina also had successes at the FIS Nordic World Ski Championships, winning four golds (20 km (1982), and 4×5 km (1974, 1985, and 1991), four silvers (10 km (1978), 20 km (1978), and 4×5 km (1982, 1989)), and four bronzes (4×5 km (1978), 5 km (1974, 1978), and 20 km (1980)). She also won three times at the Holmenkollen ski festival, once in the 10 km (1975) and twice in the 5 km (1975 and 1979).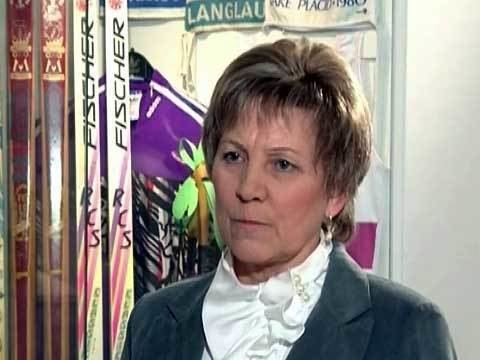 In 1979, Smetanina received the Holmenkollen medal (shared with Erik Håker and Ingemar Stenmark). She was also awarded Order of Friendship of Peoples (1984).
Smetanina always skied in the classical Nordic style and refused to learn the faster skating technique that appeared in early 1980s.