Radosav Bulić (Serbian Cyrillic: Paдocaв Булић, born 2 January 1977 in Pljevlja) is a Montenegrin former football midfielder.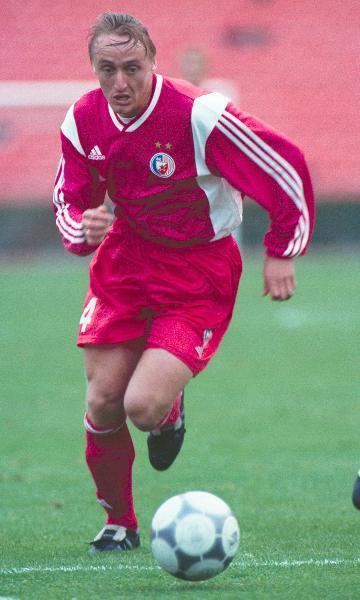 He started playing with his hometown club FK Rudar Pljevlja before moving to FK Sartid 1913 that would consequently lead him to sign with Serbian giants Red Star Belgrade. He also played with FK Radnički Obrenovac before moving to Russia where he played with FC Rubin Kazan and FC Spartak Chelyabinsk.
After leaving Russia, he played one season with FK Voždovac in the Serbian SuperLiga, before returning to Montenegro in 2008, and has represented Rudar and FK Berane in the Montenegrin First League. In summer 2011 he joined FK Ibar in the Montenegrin Second League.
After retiring from his active playing career, he became a players manager. He was the manager of the Montenegrin international footballer Janko Simović when he signed in March 2012 with Ukrainian FC Dynamo Kyiv.
His original name is Radosav, although numerous non-local sources usually misspell his name as Radoslav.