Nephews

Ram Kesav, Rishikesh







Born

3 June 1965 (age 57) (

1965-06-03

)

Family

Ambika (sister)MallikaArjunSuresh

Awards

Kalaimaamani, Cinema express, film critics

Spouse

Rajasekaran Nair (m. 1991)

Parents

Sarasamma, Kallara Kunjan Nair

Karthika Nair

Similar

Ambika (actress), Karthika Nair, Thulasi Nair
Actress Radha 25th Wedding Anniversary Celebrations || Daughters Karthika nair, Thulasi
Udaya Chandrika, better known by her screen name Radha (born 3 June 1965), is an Indian actress popular in the 80s and early 90s. She was one of the top heroines for a decade from 1981 to 1991. She has acted in over 200 movies in Tamil, Telugu, Malayalam, Kannada and Hindi. Her elder sister, Ambika, was also an actress. They acted together in a number of south Indian films and during the peak of their careers they owned a movie studio called "ARS Studios". In 2013 they converted ARS Studios to a hotel complex.She is currently a Judge in STAR Vijay Jodi Number One Season 6 Reality Dance program.
Contents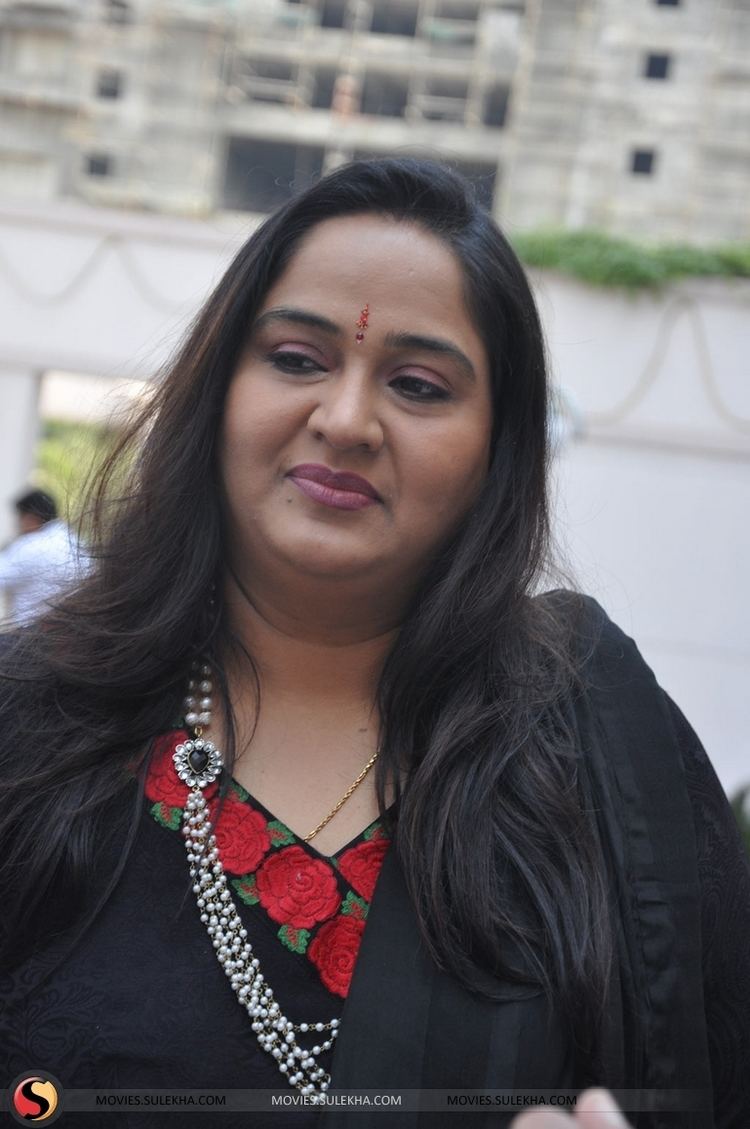 Facts
Her real name is Udaya Chandrika.
She is an Indian actress who was popular in the 80s and early 90s.
She acted in over 200 movies in Tamil, Telugu, Malayalam, Kannada and Hindi.
Radha got married to Rajasekaran Nair on 10 September 1991 and the couple have 3 children.
Interesting Real Life Facts About Actress Radha | Radha Latest News | Tollywood Nagar
Personal life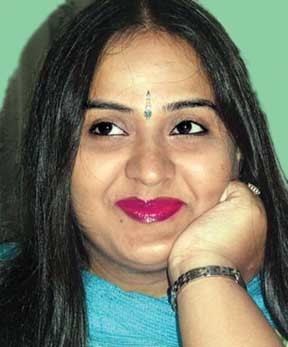 Radha hails from Kallara Village near Kilimanoor in Thiruvananthapuram District in Kerala.
Radha got married to Rajasekaran Nair on 10 September 1991. The couple have 3 children; Son Vignesh Nair and daughters Karthika Nair and Thulasi Nair have settled in Mumbai. For the past 25 years they have owned a chain of restaurants in Mumbai and two hotels called UDS in Kovalam at Kerala, which have won the best coastal beach resort award. They also own a restaurant in the UK named "Rock and Role Kitchen" (RRK).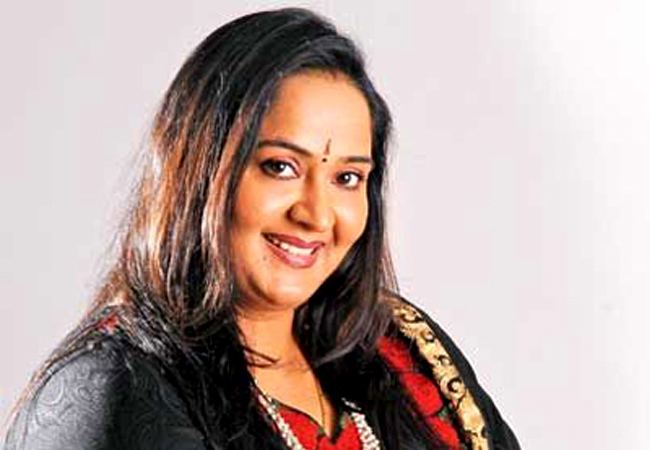 Her sister Ambika is also an actress. Her daughter Karthika Nair started her career as an actress with the Telugu film Josh. Her other daughter Thulasi Nair started her career as an actress with the Maniratnam film Kadal (2012 film).
Career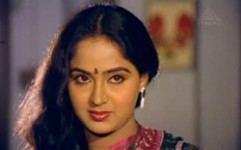 Radha was spotted by director Bharathiraja and was cast as a teenager in Alaigal Oivathillai in 1981 opposite newcomer Karthik.
Tamil cinema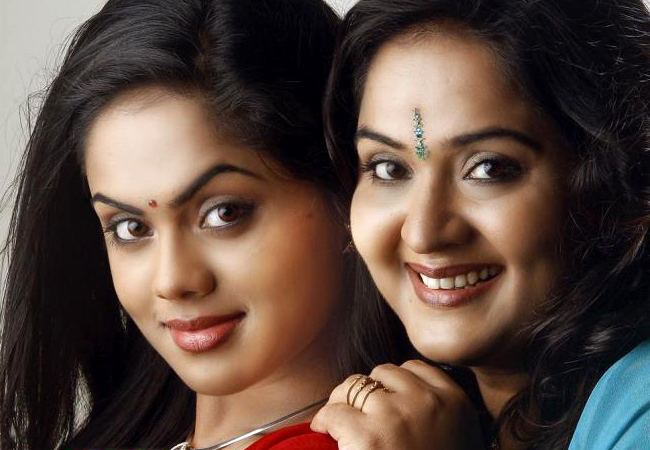 Radha started her career in 1981 starring as the protagonist in director Bharathiraja's Alaigal Oivathillai alongside debutant Karthik. The movie was a runaway hit and is regarded as a cult classic. The on-screen chemistry that she shared with Karthik was highly successful and led to many movies like Pakkathu Veetu Roja, Valibamey Vaa Vaa and Ilanjodigal. In the same year Radha played a small role in the movie Tik Tik Tik which also starred Kamal Haasan. Tik Tik Tik played a significant role in her career. Later she starred alongside Kamal Hassan in movies like Oru Kaidhiyin Diary, Thoongadhey Thambi Thoongadhey, Kadhal Parisu and Jappanil Kalyanaraman.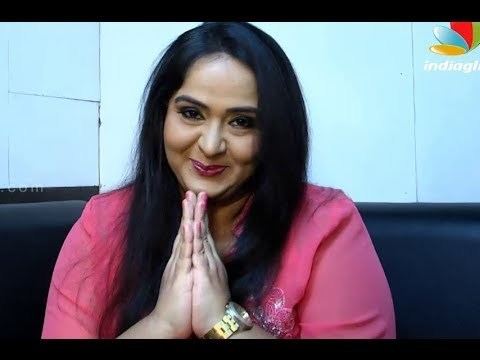 Her sister Ambika is also a very popular actress. They shared screen space in films like Enkeyo Ketta Kural, Kadhal Parisu, Anna Nagar Mudhal Theru, Idhaya Kovil and Vellai Roja. The two sisters were at the zenith of their fame when they acted in Kadhal Parisu in which they played the roles of very glamorous, highly desirable women. Ambika and Radha managed their careers very carefully and after attaining success they were very selective about taking up roles in Tamil movies and only performed with top actors and directors. It was very rare to see both the sisters in the same movie after their early years in the Tamil film industry.
Telugu cinema
She acted in her first Telugu film with Sobhan Babu in Mr. Vijay . Her notable films in Telugu include Yamudiki Mogudu, State Rowdy, Raamudu Bheemudu, and Agni Parvatam. She has acted in around 16 films with Chiranjeevi, 6 films with Balakrishna and worked with all major heroes like NTR, ANR, Krishna, Shoban Babu and many more. Her glamour roles were brought out by K. Raghavendra Rao and A. Kodandarami Reddy.
Kannada cinema
Radha has done 4 Kannada films. She acted with veteran Vishnuvardhan and actress Lakshmi in Soubhagya Lakshmi, a remake of the Hindi film Maang Bharo Sajana. It in turn is a remake of a Telugu movie. She has done films with Ravichandran. In 1991, she did the movie Ranachandi with co-actors Sharat Babu, Ramesh Bhat, Mukhyamantri Chandru and Sudhir. In the film, she played a cop with Sharat Babu as her husband and Mukhyamantri Chandru as the villain. She had many stunts and fight sequences. It was a big hit in Kannada and is still remembered by Kannada movie-goers. Radha and Vishnuvardhan tried their best to romance in a hot rain song in an attempt to outdo the magic created by Ambika and Vishnuvardhan, but scheduling conflicts prevented this from happening. As a result, Radha was forced to watching the hot rain songs with Vishnuvardhan and his heroines on the Midnight Masala TV program instead of watching her own hot rain song with Vishnuvardhan.
Malayalam cinema
Radha acted only in 5 Malayalam films, the most notable being K. G. George's state award-winning film Irakal (1986). Her performance as Nirmala is widely regarded as one of the best in her career. She produced the Malayalam film Ayitham (1987) in which she played the lead role. She played significant roles in Sathyan Anthikad's Revathikkoru Pavakkutty (1986),she had acted in Umanilayam(1984) joshy's movie and P. G. Viswambaran's Innathe Programme (1991).
Filmography
Actress
2022
Super Queen (TV Series)
2021
Intezaar: Koi Aane Ko Hai
1991
Innathe Programme
as
Indumathi
1991
Pandirimancham
as
Madhuravani
1990
Kondaveeti Donga
as
Srikanya
1989
Meenakshi Thiruvilayadal
as
Goddess Meenakshi / Parvathi
1989
Rudranetra
as
Hamsa Lekha
1989
State Rowdy
as
Radha (as Glamour Queen Radha)
1988
Annanagar Mudhal Theru
1988
Mahalakshmi Mahima
as
Goda
1987
Ninaive Oru Sangeetham
1986
Ashtalakshmi Vaibhavamu
1986
Mela Thiranthathu Kadhavu
1986
Revathikkoru Pavakkutty
as
Susanna
1986
Manithanin Maru Pakkam
1986
Amman Koil Kizhakkaalae
1985
Muthal Mariyathai
as
Kuyil
1985
Palnati Simham
as
Bhavani
1985
Jappanil Kalyanaraman
as
Radha
1985
Raktha Sindhuram
as
Rekha
1985
Neethiyin Nizhal
as
Swapna
1985
Oru Kaidhiyin Diary
as
Rosy
1984
Ambigai Neyril Vandhaal
as
Heroine
1984
Naan Mahaan Alla
as
Geetha
1983
Mortuary (as Radha Devi)
1983
Thudikkum Karangal
as
Radha
1983
Vellai Roja
as
Mary Savari Muthu
1983
Thoongathey Tambi Thoongathey
as
Padhmini
1983
Nenjamelam Neeye
as
Heroine
1983
Sivappu Sooriyan
as
Chitra
1982
Gopurangal Saayvathillai
1982
Engeyo Ketta Kural
as
Kamatchi
1982
Gopala Krishnudu
as
Radha
1966
Phool Aur Patthar (as Radha Devi)
Self
References
Radha (actress) Wikipedia
(Text) CC BY-SA