Occupation

Television presenter




Full Name

Rachel Annabelle Riley

Spouse

Jamie Gilbert (m. 2012–2013)

TV shows




Similar People




Profiles



Rachel Annabelle Riley (born 11 January 1986) is an English television presenter who currently co-presents the Channel 4 daytime puzzle show Countdown and its comedy spin-off 8 Out of 10 Cats Does Countdown. A mathematics graduate, her television debut came when she joined Countdown at age 22.
Contents
With a passion for popularising maths and the sciences, she has gone on to co-present The Gadget Show on Channel 5 (2013–14) and It's Not Rocket Science on ITV (2016). In 2013 she was a contestant on the BBC celebrity dance show Strictly Come Dancing.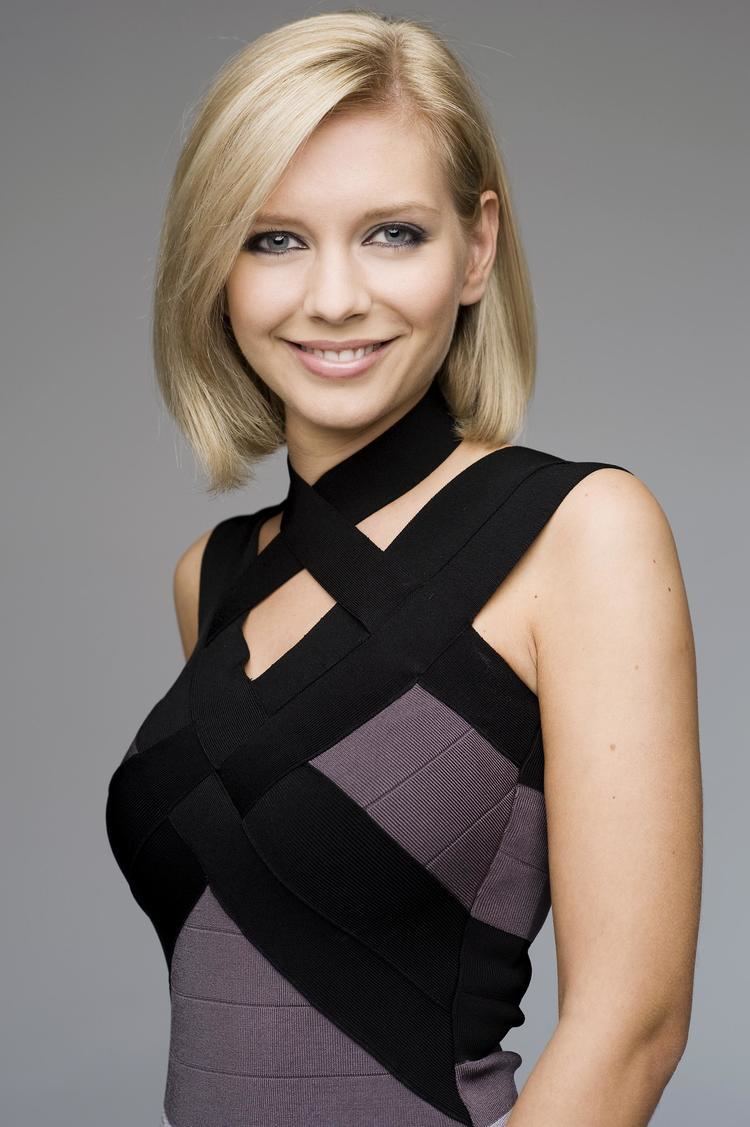 Rachel Riley Celebrity Bank Job 16-3-12
Rachel Riley UK Presenter
Early life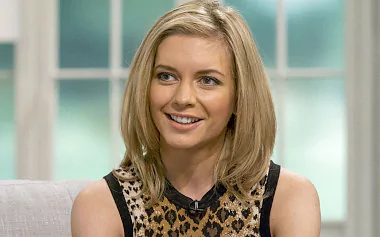 Born in Rochford, Essex, to an accountant father Christopher and Celia (she also has a younger brother, Alex), Riley was brought up in the Thorpe Bay area of Southend-on-Sea and was educated at the independent Thorpe Hall School, and Southend High School for Girls, a grammar school, where she obtained four As at A-Level. She then studied mathematics at Oriel College, Oxford, gaining an upper second-class honours degree.
Early career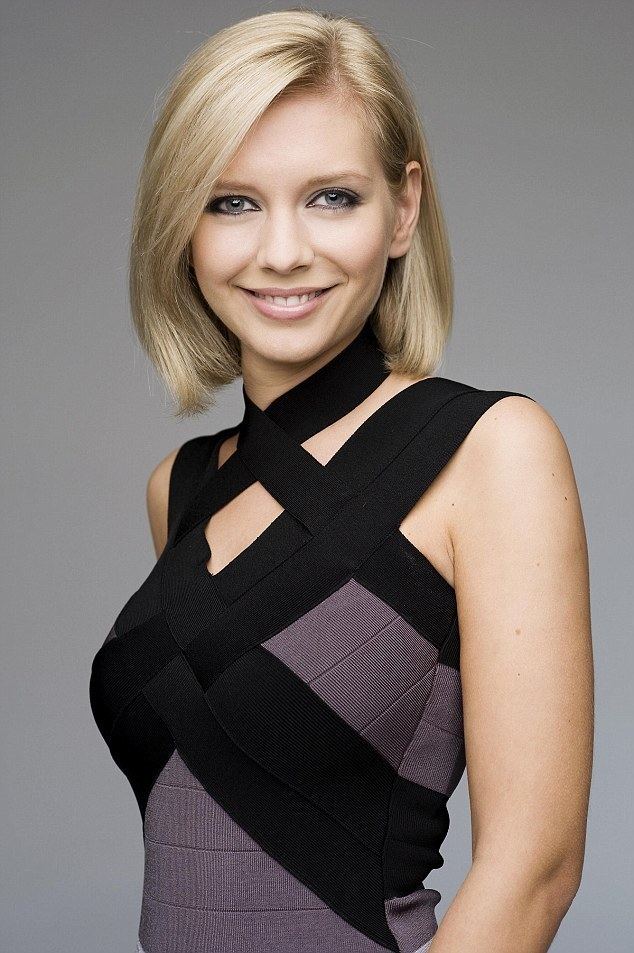 During a university vacation, Riley considered a career in the financial sector, and completed an internship at Deutsche Bank in the City of London. The experience put her off: although already familiar with male-dominated environments in the field of mathematics, she found the extreme behaviour of city traders wearing, and not being a "morning person" she also disliked the early morning train commute.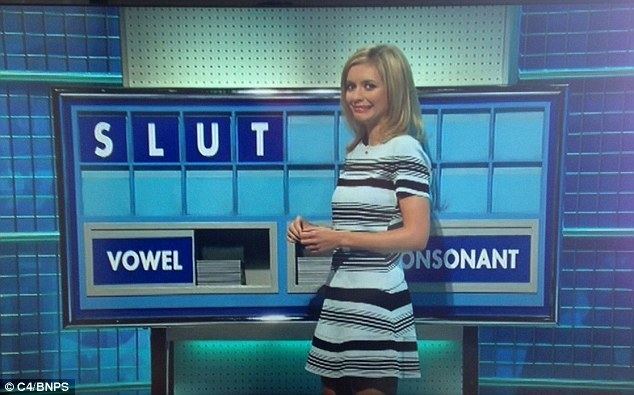 Her maths degree helped her get a job performing statistical analysis for a price comparison start-up company. Riley also briefly considered doing a postgraduate degree, a master's degree in concrete, being attracted by the intersection of mathematics and civil engineering.
Television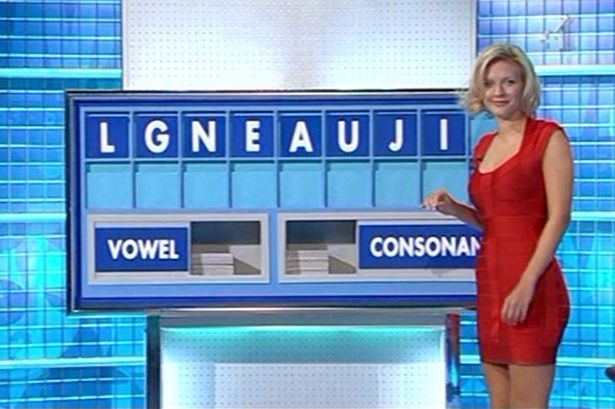 Riley's television debut came in January 2009, when at the age of 22 she joined the Channel 4 letters and numbers game show Countdown. Prior to this, Riley had received no training for working in television and had no other experience with the media industry, leading to descriptions of her landing this role as a baptism of fire, given its status as a "jewel in the broadcasting crown", according to one media commentator. While occupying the niche role, she long believed she was not a television presenter, but she came to realise that the industry has changed, so that "I don't think there's such a thing as a TV presenter any more. There are just people who go on TV".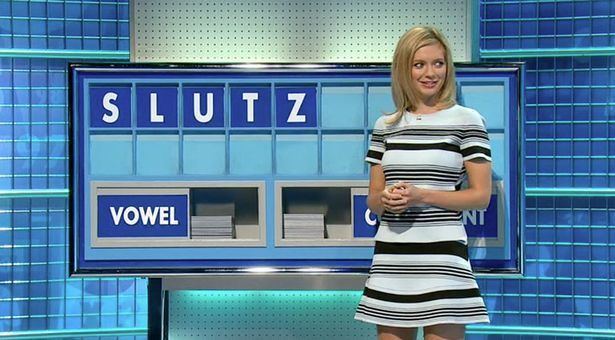 As her popularity grew due to daily appearances on Countdown, she branched out into other roles, co-presenting 8 Out of 10 Cats Does Countdown and The Gadget Show, although her profile was significantly boosted by her appearance as a contestant on Strictly Come Dancing, which largely "catapulted [Riley] onto the A-list" and opened up the doors for new television roles, according to another commentator. In 2014, two years before her role on It's Not Rocket Science, she said, "I'd love to present a popular science programme because it's something I feel very passionate about."
Countdown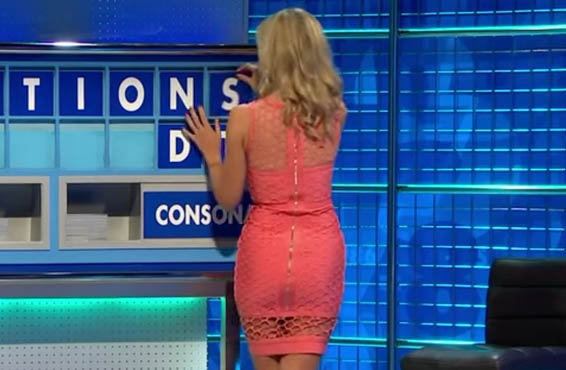 On Countdown, Riley replaced the long-serving Carol Vorderman. Like Vorderman, Riley's role is to handle the placement of tiles on the board for the letters and numbers rounds and to find an exact solution in the numbers rounds if the contestants are unable to do so.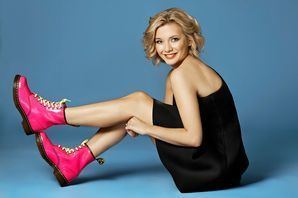 Riley's appointment to Countdown was announced at the same time as the announcement of a new main host, Jeff Stelling, replacing Des O'Connor; the duo of Stelling and Riley were in place for the new series beginning in January 2009. Although she had no ambition to be a television presenter, she was encouraged to apply by her mother, and decided to do so because she was interested in the numbers part of the game. Having beaten 1,000 applicants for the role, she commented "There's only one cool maths job around and I was lucky enough to get it so I'm absolutely thrilled".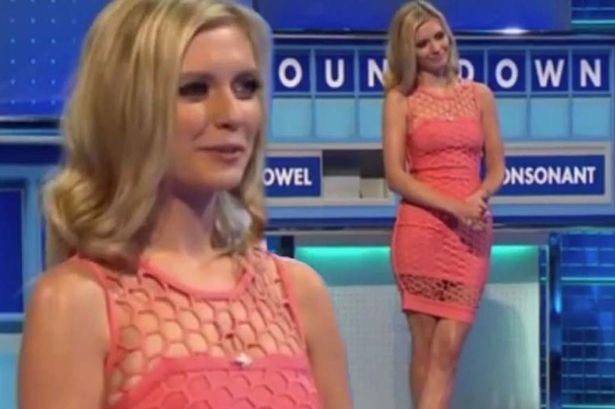 Riley takes the role of solving the numbers round so seriously that if she cannot solve it on the show, she takes it away with her to finish, commenting "I'm really OCD about it. I have to get it. I like puzzles – that's what I do, that's why I applied for the job, that's why I used to watch Countdown when I was younger. I like solving stuff." She has attributed this compulsion to a nervy and flustered start in the role which resulted in her making some errors, although she says she has since got the hang of it and the task is now a matter of routine. In contrast, on account of her "really immature sense of humour" she has some difficulty in maintaining her composure during the words round whenever rude words appear.
Riley frequently encounters close media and public scrutiny of what she wears on the show, with her wardrobe choices attracting intense social media comment on Twitter and YouTube and even national headlines, particularly if they are deemed too revealing or tight. Working with a wardrobe consultant, she obtains most of the clothes from High Street stores, although some are purchased from a small boutique near her home in Southend. While trying to please everybody with varied choices, she nonetheless takes a phlegmatic approach to the attention, commenting, "even with the same outfit you'll get polar-opposite views, so you can't win. You've just got to learn that you can't please everyone all of the time". The number of episodes means wearing some outfits more than once is inevitable – she donates items she no longer requires to charity, some being auctioned by her mother.
8 Out of 10 Cats Does Countdown
Since it was first broadcast on 2 January 2012, Riley has also performed her Countdown role on the comedy crossover spin-off version, 8 Out of 10 Cats Does Countdown, alongside comedian Jimmy Carr as host. While Countdown is seen as a straight light entertainment show, in explaining the difference between the two, Riley sees Countdown as the role she is happy for her grandmother to see, while Cats Does Countdown is the more risqué, cheeky, role which she shows to her friends. Some of the running gags used on the show are made by Carr at Riley's expense, aimed at her lack of dancing ability and a supposed frosty relationship with Vorderman, while in return Riley is often given jokes which mock Carr's supposed desires on herself. Due to scheduling conflicts with filming for It's Not Rocket Science, Riley was replaced by Claudia Winkleman for two episodes in series nine (broadcast 3 and 10 March 2016).
Strictly Come Dancing
From September 2013, Riley appeared in the eleventh series of the BBC One ballroom dancing programme Strictly Come Dancing with professional dancing partner Pasha Kovalev. She was eliminated in Week 6 of the show, on 3 November, after losing out in the dance-off against Abbey Clancy and Aljaž Škorjanec.
According to Riley she lacked a natural talent for performing, so instead sought to frame each dance as that of a character. For the first five weeks, Riley suffered from stage fright, commenting that "As soon as the music would start, I would have a fuzzy brain and it was like an out-of-body experience"; after seeing a cognitive behavioural therapist she was able to control her breathing, and so was only able to truly enjoy the show for what proved to be her final appearance.
The Gadget Show
From 2013 until 2014, Riley co-presented on the Channel 5 programme The Gadget Show with Jason Bradbury. She presented three series of the show and was later replaced by Amy Williams.
It's Not Rocket Science
In 2016, Riley was part of the three-person presenting team for ITV's six-part series, It's Not Rocket Science, billed by the network as an entertainment series celebrating science. Her co-presenters, Ben Miller and Romesh Ranganathan, similarly had a background in science and maths. Explaining the purpose of the show as popularising science and making it seem less intimidating, she said "It's showing that you can't separate the world of science from the world we live in". She added that while her background is in maths, "You can't separate them either. Maths is the language of science." A key part of the show was a weekly challenge where one of the presenters "risked their lives" to prove a scientific theory – in Riley's case she cycled on a tightrope and zip-lined through a ring of fire.
Sky Sports
In August 2016, it was announced that Riley would join Sky Sports to present Friday Night Football alongside her former Countdown co-presenter Jeff Stelling and Fantasy Football Club with Max Rushden and Paul Merson.
She left Friday Night Football in 2017.
Other work
On 26 June 2009, it was reported that Riley had been recruited by Royal Mail to employ her mathematical skills to help advise holidaymakers on how to make the most of their holiday currency, after a report by the Post Office revealed that a significant number of holidaymakers fail to calculate the actual cost of goods and services when travelling abroad and often overspend their holiday budgets.
Her mathematics background and love of football has seen Riley assist bookmakers in preparing betting odds for football tournaments; based on her analysis she predicted Chile would win the 2014 FIFA World Cup, despite appreciating fans would see it as an unlikely outcome (Chile were ultimately knocked out in the Round of 16).
Personal life
Riley was married for 16 months to Jamie Gilbert, whom she met while they were both studying at the University of Oxford. After four and a half years together, the couple initially split at the end of 2009, before reconciling. Gilbert then proposed on her 25th birthday on 11 January 2011. They married on 11 August 2012, but it was announced in November 2013 that they were separating. Responding to suggestions she had been the latest victim of the so-called Strictly curse, where the relationships of contestants on the show break down soon after it, she stated "I don't think there's a Strictly curse, but it does serve as a magnifying glass that shows up pre-existing fault lines. Jamie and I had been with one another since I was 19, and we are still good friends, it was all amicable and he's been brilliant." As of September 2016, Riley is dating previous Strictly partner Pasha Kovalev.
Riley is a keen supporter of Manchester United, like her father (who was originally from Salford, Lancashire), In October 2010, Riley presented a programme on the club's television channel, MUTV, featuring a tour of their Trafford Training Centre in Carrington. She has also hosted episodes of An Audience with... on the channel. To mark her 1,000th episode of Countdown (aired on 25 June 2013), United player Ryan Giggs presented her with a signed team shirt, Giggs himself having celebrated his 1,000th game for the club the same year. In her appearance as a contestant on the BBC quiz show Celebrity Mastermind, broadcast on 4 January 2012, her specialist subject was a limited (13 year) history of the club; she eventually finished in joint second place.
Educational advocacy
In an effort to put her public profile to work for the common good, Riley strives to be an advocate for the so-called "geeky" subjects of mathematics and science, and has visited schools to enthuse pupils on the "joys of applied maths, quantum mechanics and time travel and so on". A blog, written by Surrey University academic Julia Percival and hosted by The Guardian, which argued that Riley's looks and figure would work against any aim to increase female participation in the sciences, was described by The Daily Telegraph as unfair and a case of Riley being damned if she did and damned if she didn't.
Filmography
Television
Guest appearances
She has also made brief appearances in such shows as The IT Crowd, Dispatches, Britain's Brightest and 1001 Things You Should Know.
References
Rachel Riley Wikipedia
(Text) CC BY-SA