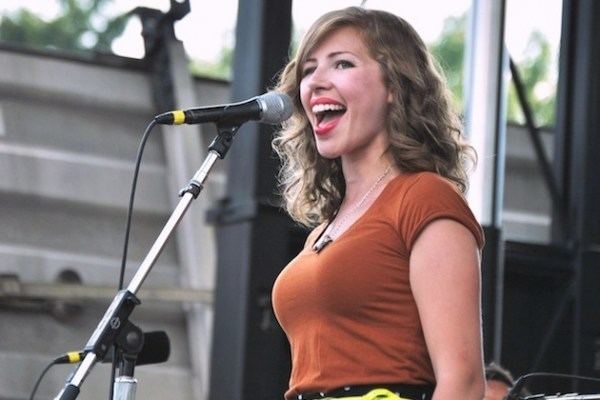 Price, her older two sisters and brother were born in Australia and raised in Hendersonville, Tennessee. Price began performing with The Voices of Bahá Choir when she was nine along with her sisters Emily and Juliette. By the age of twelve she was a soloist. The choir toured in India, Europe, South America, Central America, the Caribbean and Australia. Price says as a child, she had a "big personality" and never said no to an opportunity to sing. Ironically she is less comfortable talking with small groups but that changes when she "communicates with a melody". In song selection or creation, she is lyric driven. She is also comfortable collaborating with others. This started with her father suggesting chord variations on a melody she composed. This continues with Lake Street Dive, that collectively polishes a band member's initial song draft.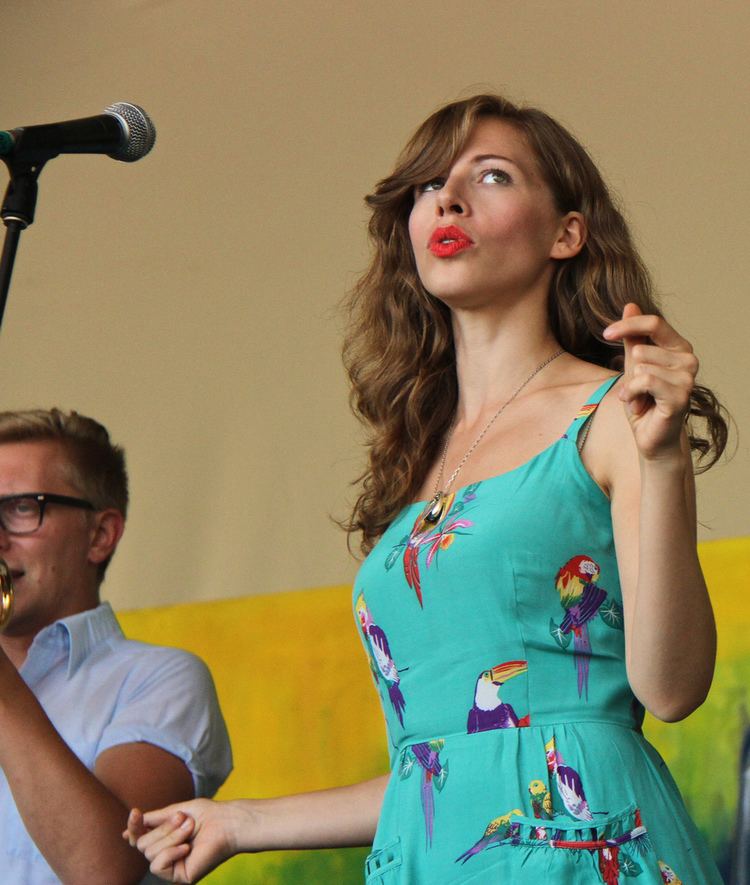 Prices says, "jazz hit an inner chord with me at the age of five. I heard Ella Fitzgerald's rendition of The Lady is a Tramp. I didn't understand the lyrics, but I liked the feeling it gave me." Her father says "By the time she was nine, she sounded just like the classic vocalists of the 40's…she would spend hours singing while pretending she was in some old black and white musical." Today she claims Bonnie Raitt and Nancy Wilson (jazz singer) as her musical heroes, in part because of their longevity in the business. In 2012 she was listening to The Beatles, Stevie Wonder, Paul Simon, Otis Redding, Sam Cooke, plus her heroes.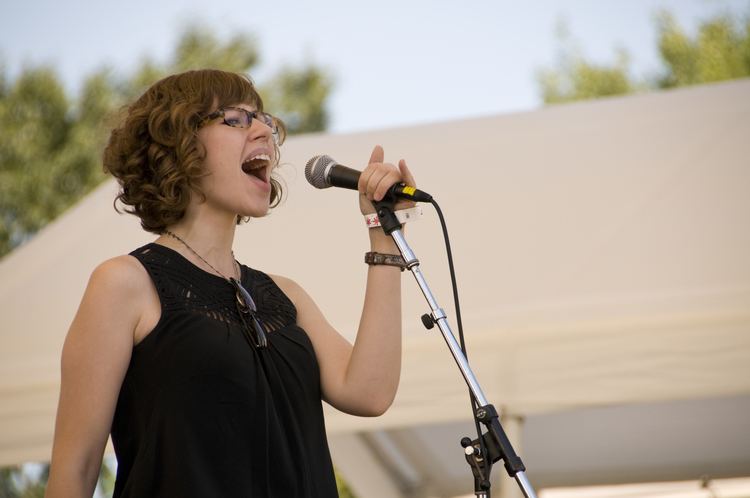 She recorded her first album when she was 17. "It just seemed like the right time to do it. I think about making albums as like a snapshot, taking a photo of where you are at that moment in time. So I wasn't the most accomplished jazz singer at 17, but I felt like I wanted to take a photo of what I sounded like then. So I did."
In 2003, Price received an honorable mention at the Montreux Jazz Festival's International Jazz Vocal Competition. In 2004, Price was a semi-finalist and the youngest competitor in the history of the Thelonious Monk Institute Vocal Competition. In August 2004 she made her U.S. jazz festival debut at Yale's Jazz On The Green, where she opened for Joshua Redman. She won the 2006 Independent Music Award for Best Gospel Song with her recording of My God, My Adored One with the Boston Praise Collective. She regularly appeared in concert as a featured vocalist with the T. S. Monk Sextet and worked with Grammy Award winning record producer K. C. Porter.
Price was featured singing The Star Spangled Banner at a baseball game in Episode 6 of the second season of the Netflix original series, House of Cards.
Price performs with Lake Street Dive, a four-piece Brooklyn-based band started in 2004 in Boston with Michael Calabrese, Bridget Kearney, and Mike Olson. All were students at The New England Conservatory.
With the help of an award from The John Lennon Songwriting Contest, Lake Street Dive recorded their debut CD in 2006, in this episode... They started touring soon afterwards.
Nonesuch Records released the Lake Street Dive album Side Pony in February 2016. Their previous album Bad Self Portraits was released in February 2014.
Price signed a contract with Claire Vision in 2006. By 2008, both Lake Street Dive and Claire Vision had released albums featuring Price. In October 2013, Lake Street Dive bought out her contract with Claire Vision.
Dedicated to You (2003)
From Exile to Exaltation (2006)
The Good Hours (2008)
Refreshingly Cool (2008)
The Fundies EP - The Fundies (2012)
in this episode... (2006) (Lake Street Dive)
Promises, Promises - Lake Street Dive (2008)
Live at the Lizard Lounge (Video) (2011)
Lake Street Dive (S/T) (2011)
Fun Machine (2012)
Bad Self Portraits (2014)
Side Pony (2016)