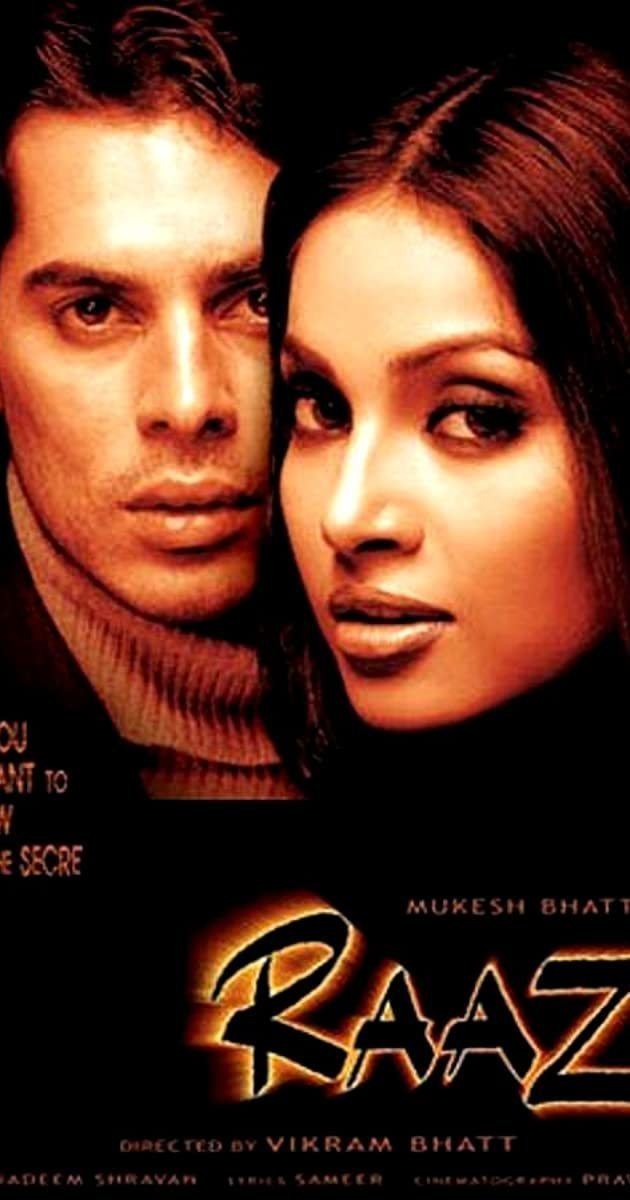 The film starts with a group of college students enjoying a picnic in a beautiful forest in Ooty. One of the girls, Nisha (Mink Brar) in that group, dies after being attacked under mysterious circumstances outside a bungalow in front of the forest. She had attacked her boyfriend too, who, though injured, managed to live on. She was rushed to the hospital, where just before dying, her facial look and voice changed completely for a short while, thus confusing all the attending doctors. Professor Agni Swaroop (Ashutosh Rana), who is supposedly an expert in phenomena involving the unexplained and the supernatural is called by the police to look into the matter. Prof. Swaroop and the police visit the forest at the same place where Nisha was attacked and after investigating from Nisha's boyfriend, Prof. Swaroop declares that she was attacked by a spirit. He further reveals that this spirit has waked for some purpose and it will not stop until that purpose is fulfilled.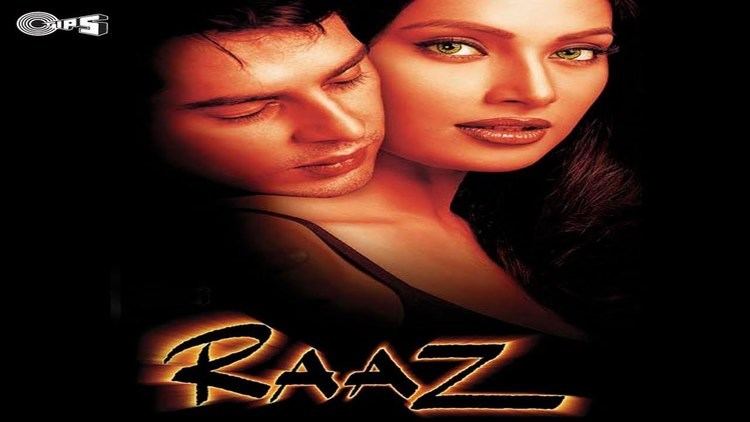 The story then turns to Sanjana Dhanraj (Bipasha Basu) and Aditya Dhanraj (Dino Morea) in Mumbai in a business party, where Aditya seems too busy to pay heed to the fact that his wife is longing to talk to him. She snatches the car keys from Aditya's pocket and leaves the party to return home. On her frantic drive home, she hears a voice in her head and loses control of the car. However, miraculously, she escapes the accident unscathed. After her recovery, Sanjana asks her husband for a divorce; Aditya, however, realises his fault and suggests a vacation to work out their problems. He offers Sanjana a trip to any corner of the world for some days and Sanjana chooses to return to Ooty (where their relationship first began) to save their failing marriage. In Ooty they stay in the same bungalow behind which Nisha was attacked. Initially, the couple enjoy their stay at the cottage but soon Sanjana starts experiencing mysterious things, such as hearing a woman screaming in the forest behind the cottage and inexplicable falling of objects. She later learns that their housekeeper's husband, Robert, also used to hear strange voices from the forest, and that he ran from the house in fear once he could bear it no more.
She shares her problems with her friend Priya (Shruti Ulfat), a local girl, who advises Sanjana to visit Professor Swaroop. Prof. Swaroop arrives at the cottage and after a short investigation announces the presence of a spirit in the house. He also tells Sanjana about the earlier incident involving the girl who was attacked and killed by an evil spirit in those very woods. He then revisits the same spot in the forest where Nisha was attacked, this time accompanied by Priya and Sanjana. Sanjana goes alone to talk to that spirit, where after some time, she discovers a revolver. All three of them go to an arms store to learn more and are told by the shopkeeper that the revolver was licensed to a retired colonel named Col. Arjun Malik. They visit the colonel's house, suspecting him to be a murderer of innocent girls, but soon learn from the colonel that the spirit is actually his own daughter, Malini (Malini Sharma), who was mentally ill and had managed to escape from the mental asylum several times.
Using the methodology suggested by Prof. Swaroop, Sanjana summons the spirit, believing that the spirit wants to tell her something. The spirit conveys that Malini had met Aditya when he came to Ooty the previous year for work. When Sanjana confronts Aditya, he admits that he had stayed at the same cottage where Sanjana and Aditya are currently staying. They eventually learn that Malini and Aditya had an affair and that Aditya rebuked Malini's demands that he leave his wife, claiming that the affair was never meant to be anything more than physical. An enraged Malini commits suicide in front of Aditya inside of his home. Aditya, with the help of his then manservant Robert, buried the dead girl's body in the forest behind the cottage.
Sanjana storms off in anger leaving Aditya alone. Prof. Swaroop tells Sanjana that all this was an attempt by Malini's spirit to separate Sanjana and Aditya to take him with her into the afterlife. He believes that the spirit's next step would be to kill Aditya and that they should rush to Aditya before Malini attacks him.
Sanjana goes to Aditya and tells him that she is doing this just to save him and that they should leave for Mumbai in their car immediately. After they leave, Sanjana, Priya and Prof. Swaroop arrive at the cottage where the bewildered maid tells them that Aditya just left with her. Prof. Swaroop realises that the earlier Sanjana was Malini's spirit in disguise and they rush after the car.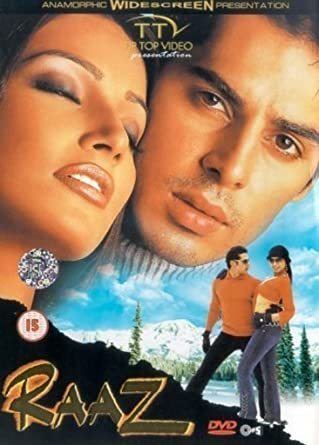 Malini's spirit meanwhile causes the car in which Aditya is travelling to fall off a cliff. Aditya goes into a coma and is hospitalized. To prevent the spirit from succeeding in her plans, Sanjana, Priya and Prof. Swaroop go into the forest to locate the girl's body to burn it. Prof. Swaroop uses the lemon tied to a small thread for locating the dead body, believing that it will turn red after reaching the exact spot where dead is supposed to be. As he is getting the petrol from the car, a nearby power pole suddenly falls down and kills him. After sometime a possessed Prof. Swaroop arrives at the spot and gives the can full of petrol to Sanjana,suddenly Prof. Swaroop attacks the two girls with a hoe but they somehow manage to escape the attack. While pursued by the ghost, Sanjana finds the dead body of their old servant Robert hung on a tree, suddenly Prof. Swaroop comes from behind and tries to kill her with the hoe, but she somehow manages to run towards the car,she tries to start the car but the ghost attacks her from cars roof and sanjana brutally wounds the ghost.Sanjana with can full of petrol runs towards the dead body while ghost pursues her and finally she succeeds in burning down the body.At the end Sanjana and Aditya are shown reuniting and credits role.
Bipasha Basu as Sanjana Dhanraj
Dino Morea as Aditya Dhanraj
Malini Sharma as Malini (evil spirit)/ Shalini
Ashutosh Rana as Professor Agni Swaroop
Mink Brar as Nisha Comeo
Vishwajeet Pradhan as Ajay
Ali Asgar as Nisha's boyfriend (Cameo)
Pratima Kazmi as Robert's wife
Shruti Ulfat as Priya
Anang Desai as Mr. Dhanraj, Aditya's father (Guest appearance)
Murli Sharma as Police Inspector (Special appearance)
Raaz was released on 1st of the February 2002 and grossed ₹370 million (US$5.8 million). and declared Blockbuster.
Webindia123.com said that Raaz is "something different from the current trend...Raaz is a psycho thriller worth a look". This movie was well praised because of its unique story .
The music of Raaz was composed by Nadeem-Shravan and utilised a series of melodious tunes and bittersweet rhythms. Songs were written by Sameer. The album was a chart buster in 2002 with songs becoming very popular among youth. Alka Yagnik received a nomination for Best Female Playback Singer at the Filmfare Awards for the song "Aapke Pyaar Mein".