Covid-19
Sioux City




R. Nickless




November 10, 2005




January 20, 2006




Ralph Walker Nickless




August 4, 1973




January 20, 2006




Daniel DiNardo






May 28, 1947 Denver, Colorado (

1947-05-28

)


R. Walker Nickless (Father) E. Margaret McGovern Nickless (Mother)




Speak the Truth in Love




Roman Catholic Church



Ralph Walker Nickless (born May 28, 1947) is the Roman Catholic Bishop of Sioux City.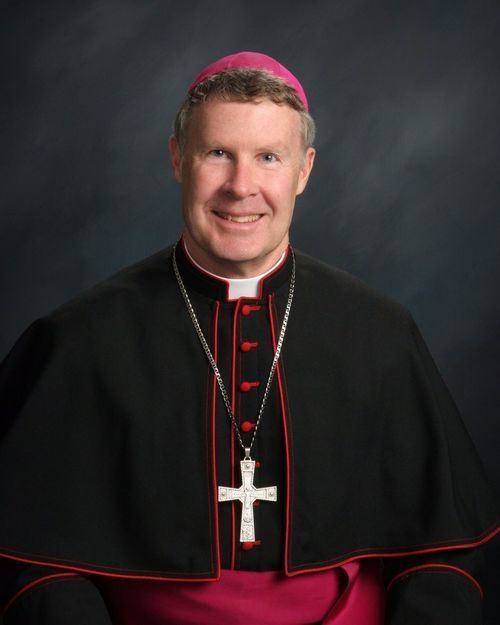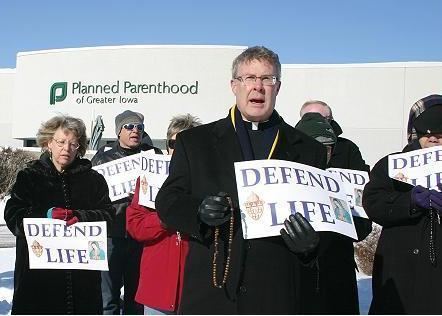 Nickless was born in Denver, Colorado, one of ten children born to R. Walker Nickless, Sr. and E. Margaret (McGovern) Nickless (his mother died in 2006, shortly after his episcopal consecration). Nickless was ordained a priest for the Denver Archdiocese on August 4, 1973.
Nickless was appointed the seventh Bishop of Sioux City on November 10, 2005 by Pope Benedict XVI. He was consecrated and installed as bishop on January 20, 2006 in a ceremony at the Church of the Nativity of Our Lord Jesus Christ in Sioux City. Archbishop Jerome Hanus of the Archdiocese of Dubuque was the principal consecrator as the Dubuque Archdiocese is the metropolitan see for the state. The co-consecrators were Archbishop Charles Joseph Chaput of Denver and Bishop Thomas Joseph Tobin of Providence, Rhode Island.
In a 2009 letter, Bishop Nickless stated his opposition to the Obama health care legislation on the grounds that it could provide free abortion coverage. In August, 2009, Bishop Nickless went further, stating that "the Catholic Church does not teach that government should directly provide health care." Rather, he wrote, "[t]he proper role of the government is to regulate the private sector, in order to foster healthy competition and to curtail abuses. Therefore any legislation that undermines the viability of the private sector is suspect."
In April, 2009, Bishop Nickless publicly proclaimed his opposition to the University of Notre Dame's decision to invite President Barack Obama to be its commencement speaker.
In February, 2012, Bishop Nickless spoke during a webcast sponsored by the conservative group, Family Research Council, where he characterized an Obama Administration initiative to require health insurers to provide birth control coverage as having been sponsored by "the power of evil," and called for "followers of the light" to "stand up and vehemently oppose this."
Bishop Nickless' comments in the past have been seen as controversial in the past and have had mixed responses from the Diocese of Sioux City. Due to their similar appearance, he is often referred to as "Catholic Will Ferrell" by members of the community as a jab to his competency as a bishop.
R. Walker Nickless Wikipedia