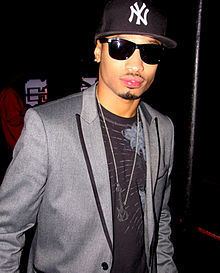 Mosley was born on September 29, 1988, in Rochester, New York, to parents of Eritrean and African American heritage.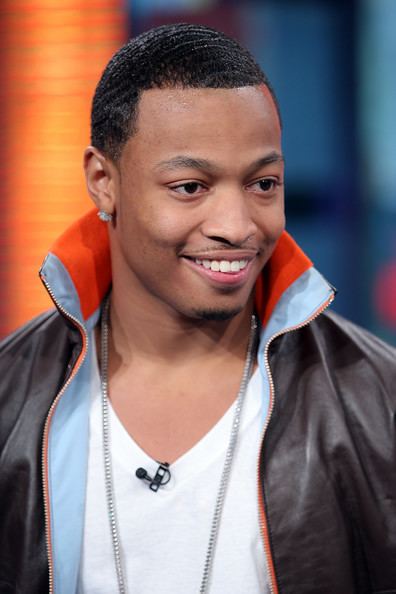 In February 2007, Mosley went on MTV's hit TV show "Making The Band 4" and left Five Towns College where he studied business and audio engineering. Q auditioned at a club in New York City where he made it through three cuts in order to audition for Sean Combs. In season 1, after beating out numerous contestants for a spot in Sean Combs' guy group; Mosley, Robert Curry, Micheal McCluney, Brian Andrews, and Willie Taylor were put into the group Day 26. The name Day26 was an inspiration of the date they were selected, August 26, 2007.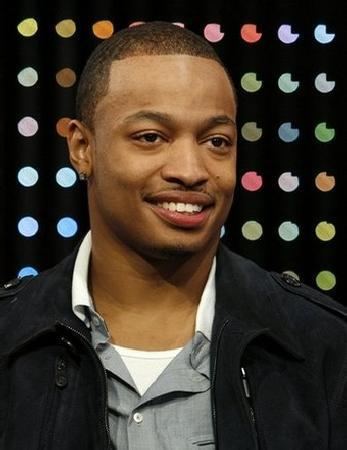 In late 2007, the show came back for a second season, with the group working on their first studio album (self titled Day26), along with fellow Making The Band 4 winner Donnie Klang and Making The Band 3 winners, girl group Danity Kane, living in a house together, all recording new albums and often competing with each other. Since Season 2 of Making the Band 4, Mosley has been romantically involved with fellow Making the Band winner Dawn Richard.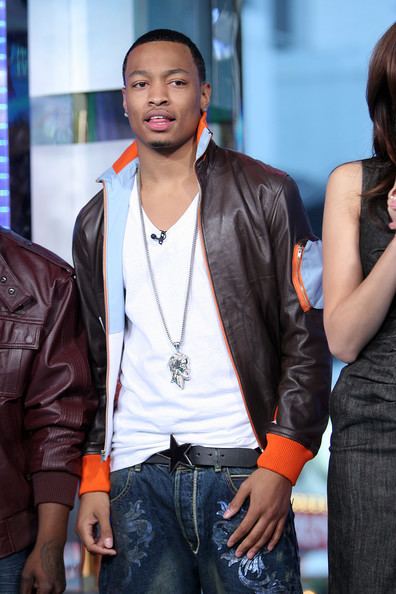 In late 2008, "Making The Band 4" came back for a third season, which followed Danity Kane and Day 26 on tour, living in a house together, and enjoying life. Instead of "making a band" the shows focus turned to controversy and drama. It showed the groups' friendships, relationships, and drama in and out of the studio and industry.
Day 26 and Donnie Klang came back in August 2008 for Making the Band 4, Season 3, Part 2. During the season, he and the group recorded their second studio album and while doing so, Mosley had frequent arguments and disagreements with the other members of the group as well as their manager Screwface, which led to a bad public image and even a physical fight within the group. However he and the group worked out their issues and went on to promote their second album, "Forever in a Day".
As disagreements continued with the group, on December 18, 2009, Mosley confirmed that Day 26 had asked him to leave the group. He stated that all he wanted was an audit, and new management, but the group simply did not agree and was forced to remove him from the group. He also said on his latest Ustream video that he did not mind recording with the group again.
After a short break Qwanell partnered with Industry Executive Cliff Jones of Washington, D.C. based production Soul World Entertainment in early 2010 with buzz about his new solo mixtape which he titled "The Q Files", immediately dropping his first single, "Shake That Girl". After promoting his project via Twitter, Ustream, along with a strand of YouTube videos which he titled "Countdown to Day 26", Q held a listening party in Washington, D.C. at the Recess Lounge where it received positive reviews. The Q Files (hosted by DJ QuickSilva) was released on March 22, 2010. The mixtape consists of 11 tracks, and features artists such as Lil Mo, Dawn Richard, D.C. Don Juan, Kingpen Slim, Bear Witnez and others.
Qwanell released a mixtape on December 11, 2010 of the same moniker composed of only seven tracks of all original material. The release, which was exclusively promoted via his official Twitter account, and made available for download on his Guitar-Her web page, received much praise and fanfare to the tune of a combined 250,000 downloads and hits to the mixtape in its first week debut, the 7 song mixtape garnered the attention of Concreteloop.com, the popular online R&B magazine Singer's Room and a feature on BET.com Sound-Off Spotlight, as well as a host of underground and independent blogs, and magazines, including online radio talk-shows.
New Years Day (January 1, 2012) Qwanell (aka AnthonyQ) released his first solo commercial single entitled "See Me" on iTunes through Interscope. In spite of its leak, days early of the release, (December 28, 2011) Q's highly anticipated single received an enormous amount of attention and support from the media and fans. Supporting media such as http://www.singersroom.com where Q and his new single "See Me" were featured, receiving roughly 70,000 views within the first 72 hours. All exclusive of many other notable features on several other popular blog/websites such as VIBE.com where Q's "See Me" single made the V-Playlist at number 4.
The song was both written and produced by Alex Diiamonds and HyerHytz Production League Mixed by Ken Lewis whose work includes albums such as Jay-Z and Kanye's Watch the Throne, Kanye West's My Beautiful Dark Twisted Fantasy and Usher's Confessions Album.
According to singersroom.com "Q will go head to head with his former group Day26 in 2012 as they are both scheduled to release projects."
Anthony Q has recently announced in multiple press releases, interviews, and as released a video via YouTube that he has indeed signed a new deal with 1127 Music Group to release his new single & forthcoming album which was scheduled to be released in 2013.
December 2010: Guitar Her
March 2010: The Q Files
See Me 2012