Quo Vadis? is an Italian film made directed by Enrico Guazzoni for Cines in 1913, based on the 1896 novel of the same name written by Henryk Sienkiewicz. It was arguably the first blockbuster in the history of cinema, with 5,000 extras, lavish sets, and a running time of two hours, setting the standard for "superspectacles" for decades to come.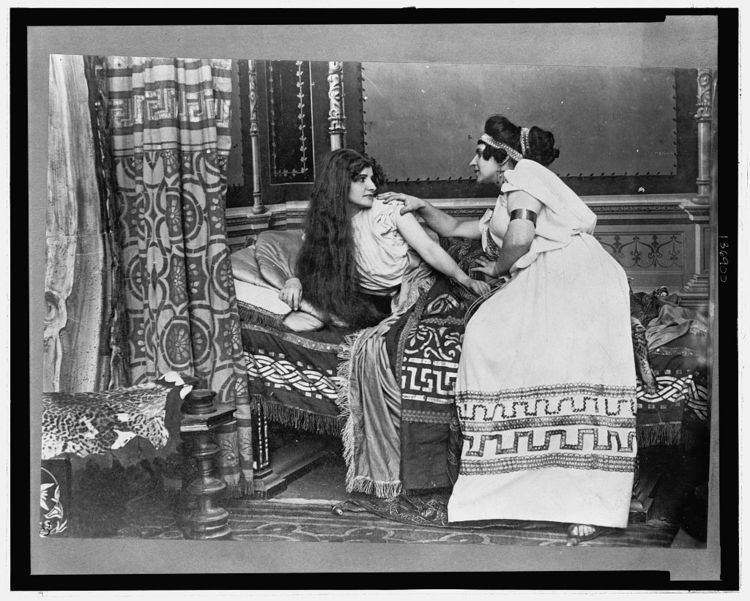 A worldwide success, it premièred in Germany at the opening night of the Ufa-Pavillon am Nollendorfplatz (Berlin's first purpose-built, free-standing cinema), on 19 March 1913. In an unusual departure from normal cinematic practice, the crowd scenes were reinforced with "special mobs" of live costumed actors in the auditorium.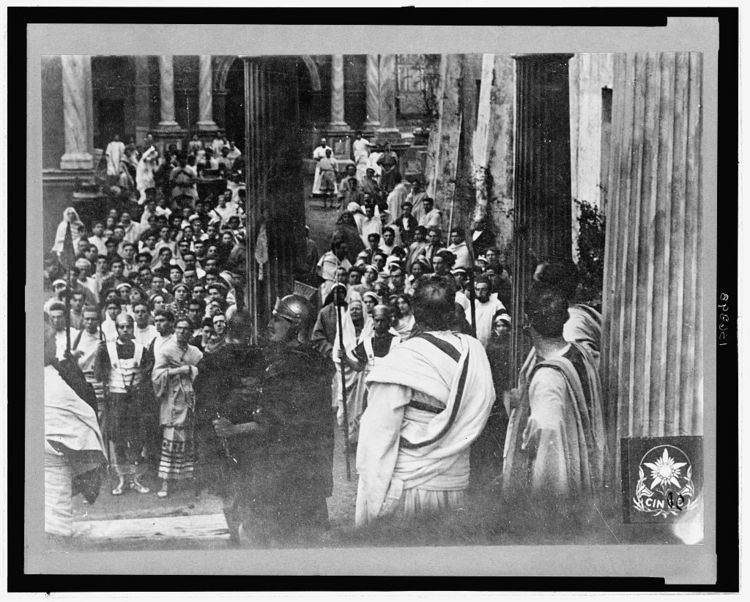 Quo Vadis? was the first film to be projected in a first-class Broadway theater (the Astor Theatre), where it was screened for nine months from April to December 1913. The film's first screening in London was for King George V, in the Royal Albert Hall, who complimented the performers.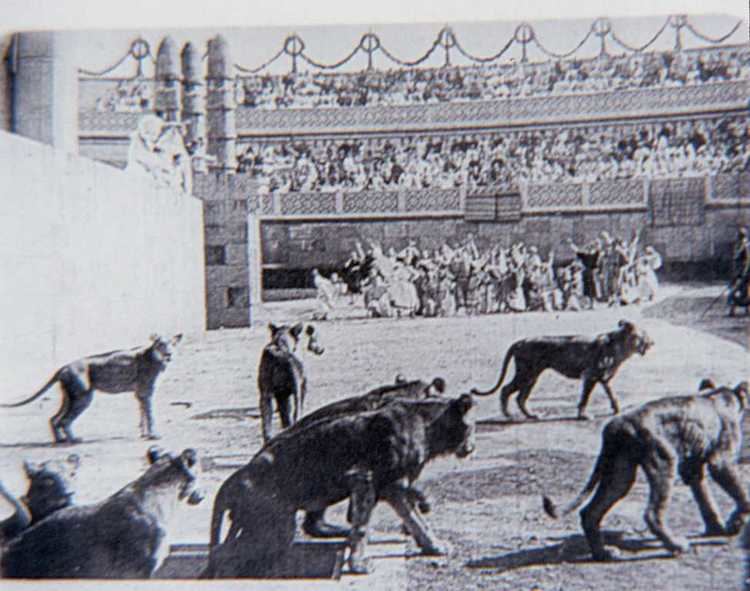 Another Italian director, Giovanni Pastrone, would direct Cabiria (1914) – which holds many similarities with Quo Vadis, but is longer, more thematically complex, and visually spectacular.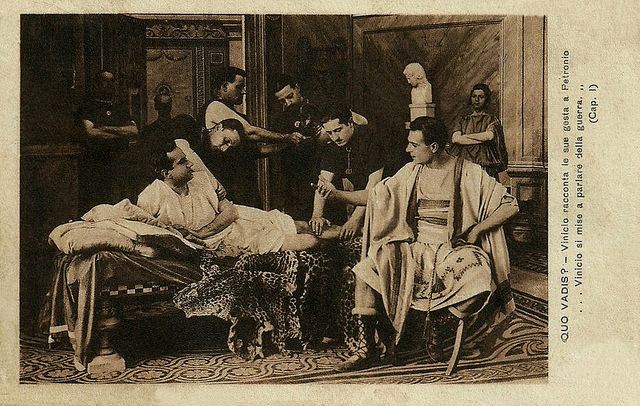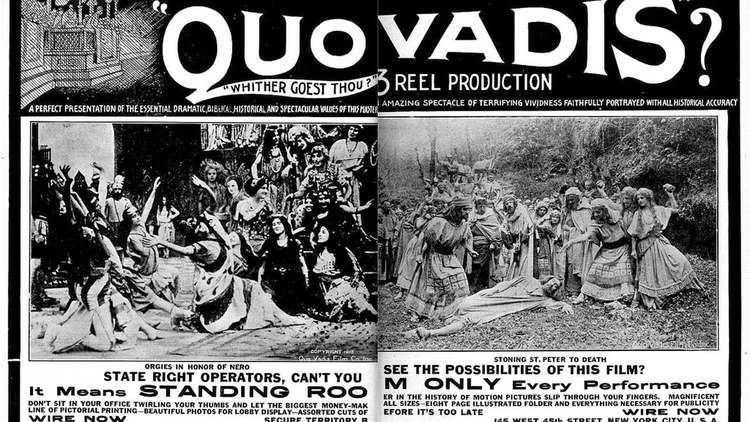 The story is set during the early years of rule by the emperor Nero. He is an ambitious man obsessed with gaining absolute power. His soldier falls in love with a young Christian slave named Lycia, but their love is hindered by Nero, who hates Christianity and unleashes his officers to burn Rome, pinning the blame on the Christians. In addition, the cruel Nero kidnaps the pair and sends them into an arena to fight lions.
1901 film directed by Lucien Nonguet and Ferdinand Zecca
1912 film directed by Arturo Ambrosio
1925 film directed by Gabriellino D'Annunzio and Georg Jacoby
1951 film directed by Mervyn LeRoy
1985 TV mini-series directed by Franco Rossi
2001 film directed by Jerzy Kawalerowicz
2002 TV series (6 ep.) directed by Jerzy Kawalerowicz