Costa Rica


145.3 km2


43,399



Ciudad Quesada is a capital of the district of Quesada in the canton of San Carlos in the province of Alajuela in Costa Rica. Although Quesada is the official name (formerly La Union), it is commonly called San Carlos (like the canton) so as to generalize the whole area. Nevertheless, Quesada is the most populated city of the canton of San Carlos.
The city is the regions economic and political center. This is especially true with regards to economic agriculture and dairy activity. Quesada and adjacent areas produces 65% of all the milk that the nation of Costa Rica utilizes.

Ciudad Quesada lies at an elevation of 656 meters above sea level at the foot of the Cordillera Central (Central Mountain Range) on the southern edge of the San Carlos Plain (Llanura de San Carlos), an expansive lowland that forms a major part of the Caribbean slope in northern Costa Rica. It is 79 km. north-west of the provincial capital city of Alajuela and 90.9 km. from the national capital city of San Jose.
The district of Quesada has an area of 145,31 km², and has a population of 42,060 habitants.
The city is a major commercial center for ranching and agricultural enterprises in the surrounding area. It is known for its leather goods, as well as for its dairy production. The city harbours some important manufacturing plants related to the agribusiness sector.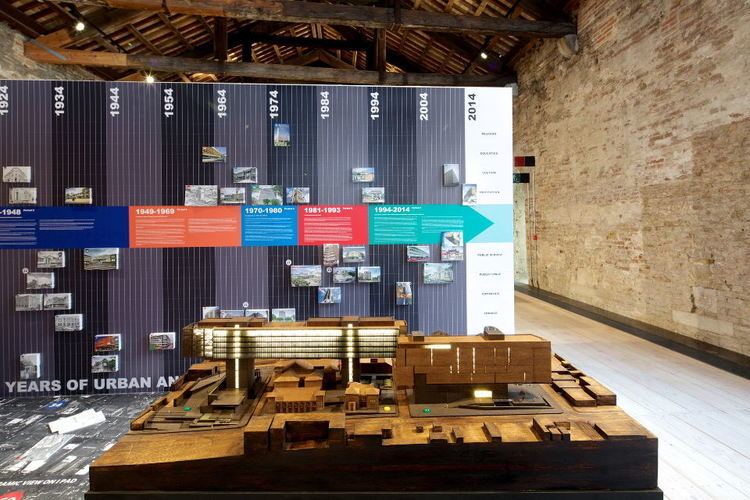 In the beginning it was called La Union, then people changed its name to Villa Quesada. The small town of "Villa Quesada" was granted the title of "Ciudad" (City) by a law of July 8, 1953.
Quesada, Costa Rica Wikipedia
(,)http://qcostarica.com/wp-content/uploads/2014/07/53972891c07a80569e0005e3_ticollage-city-costa-rica-pavilion-at-the-venice-biennale-2014_bie_cr_2.jpg(,)http://www.marietta.edu/~biol/trips/crb_2012/conservation_international_9003.jpg(,)http://costarica.com/dotAsset/5ff26b0c-b565-45cb-8c16-5ee2b1e89932.jpg(,)http://berkshirecr.com/aboutcostarica/wp-content/uploads/2014/01/Ciudad-Quesada-costa-rica-costa-rica-cities-costa-rica-places-to-visit-costa-rica-vacation-destinations.png(,)http://jipc.org/uploads/IMG_0146.JPG(,)http://www.tampabay.com/resources/images/dti/rendered/2011/05/lat_fruit_051511_174775a_8col.jpg(,)http://www.andrewyork.net/blog/CostaRica2.jpg(,)http://qcostarica.com/wp-content/uploads/2014/07/539728d7c07a805cea00059e_ticollage-city-costa-rica-pavilion-at-the-venice-biennale-2014_bie_cr_4.jpg(,)http://www.marietta.edu/~biol/trips/crb_2012/rancho_dulce_8782.jpg(,)http://ad009cdnb.archdaily.net/wp-content/uploads/2014/07/53972880c07a805cea00059d_ticollage-city-costa-rica-pavilion-at-the-venice-biennale-2014_bie_cr_1-530x353.jpg
(,)http://farm7.static.flickr.com/6078/6131796568_26b22c9338_s.jpg(,)http://costarica.com/images/travel-guide/city-layout.jpg(,)http://blog.conservation.org/wp-content/uploads/2014/04/Albergue-Amistad_FINAL.jpg(,)http://www.vipcars.co.cr/wp-content/uploads/2015/02/Pavilion_of_Ciudad_Quesada_Costa_Rica_park-1024x576.jpg(,)http://essc.org.ph/content/wp-content/uploads/2012/12/Photo_SR_12Dec2012.jpg(,)http://www.arenalbuyersrealty.com/Images/Commercial/Conference/Center-600.jpg
(,)http://media-cdn.tripadvisor.com/media/photo-s/03/b3/c5/8d/coca-loca-steak-house.jpg(,)http://www.riojarentacar.com/fotos/san_carlos-ciudad-quesada.jpg(,)http://www.riojarentacar.com/fotos/ciudad-quesada-beautiful.jpg(,)http://media-cdn.tripadvisor.com/media/photo-s/04/28/a7/61/2-kilo.jpg(,)http://www.arenalreservationcenter.com/images/Events%2520in%2520la%2520Fortuna/ciudad%2520quesada_costa_rica.jpg(,)http://image.anywherecostarica.com/destination/ciudad-quesada-costa-rica/wide-1000-ciudad-quesada-5.jpg(,)http://www.govisitcostarica.com/images/photos/full-earthquake-fissure-costa-rica-2012-nicoya-peninsula.jpg(,)http://www.lachozadelaurel.com/wp-content/uploads/2012/12/fAgricultorB-1.jpg(,)http://content.vivatropical.com/2014/04/costa-rica-Sergio-Quesada-620x410.jpg(,)http://media-cdn.tripadvisor.com/media/photo-s/05/62/26/1c/coca-loca-steak-house.jpg(,)http://www.govisitcostarica.com/images/photos/mlg-ciudad-quesada-main-park.jpg(,)http://www.1-costaricalink.com/hotels_alajuela_costa_rica/hotel_termales_del_bosque_costa_rica/images/hotel_termales_del_bosque_costa_rica_picture_1.jpg
(,)http://ballenatales.com/wp-content/gallery/envision-festival-2013/envision-32.jpg(,)http://www.arenalvolcanobooking.com/wp-content/uploads/2014/09/ciudad-quesada_costa_rica.jpg(,)https://retreatnetwork.s3.amazonaws.com/wp-content/uploads/2014/11/Lineup_Announcement_Envision_2015.jpg(,)http://www.fifa.com/mm/photo/tournament/competition/02/30/21/67/2302167_big-lnd.jpg(,)http://ballenatales.com/wp-content/gallery/envision-festival-2013/envision-15.jpg(,)http://ballenatales.com/wp-content/gallery/envision-festival-2013/envision-34.jpg(,)http://cache.images.core.optasports.com/soccer/venues/600x450/1040.jpg(,)http://ballenatales.com/wp-content/gallery/events/festival-los-delphines-2013-costa-ballena-costa-rica.jpg(,)http://costarica.com/resize_image%3Fpath%3D/dotAsset/f913e9e8-1abd-48c7-9984-ccc08c61ab07.jpg%26w%3D498%26h%3D377(,)http://4.bp.blogspot.com/-bxfsIG4L5r0/T5sIiMXBYxI/AAAAAAAAAg4/qd06fJ0xHxE/s1600/rumba%2Bjam.jpg
(,)http://w0.fast-meteo.com/locationmaps/Quesada.8.gif(,)http://static.panoramio.com/photos/large/73554745.jpg(,)http://4.bp.blogspot.com/-wgONm6Wgvk8/URKR38odPJI/AAAAAAAACjc/wuUKqIHvzk0/s1600/GIS-Costa-Rica.png(,)http://w0.fast-meteo.com/locationmaps/Quesada.10.gif(,)http://www.1-costaricalink.com/costa_rica_maps/images/ciudad_quesada.gif(,)http://www.1-costaricalink.com/costa_rica_maps/images/ciudad_quesada_san_carlos.gif
(,)http://www.yourtravelmap.com/costarica/photos/towns/quesada/popups/gas-station.jpg(,)http://arenalreservationcenter.com/images/Events%2520in%2520la%2520Fortuna/ciudad%2520quesada_costa_rica.jpg(,)http://images2.mygola.com/001628c19624b4fd20d214a53f5da831_1390610055_l.jpg(,)http://image.anywherecostarica.com/destination/quepos-costa-rica/wide-1000-1-img6839.JPG(,)http://images.ownersdirect.co.uk/house-quesada-spanish-holiday-letting-communal-gardens-and-pool-400-3208265_2400_1800.jpg(,)http://www.emeraldforestproperties.com/public/images/dir1628/RQ210b0001.JPG