Tenure

1681 - 5 March 1688




Predecessor

Queen Bu-Ok (deposed)




Father

Min Yoo-jung




Successor

Queen Inwon


Predecessor

Queen Ingyeong


Family Clan

Yeoheung Min (birth)




Name

Queen Inhyeon




Parents

Min Yoo-jung, Lady Song






Tenure

1694 - 16 September 1701




Spouse

Sukjong of Joseon (m. 1681–1688)




Place of burial

Gyeonggi Province, South Korea





Died

16 September 1701 (aged 34) Changdeok Palace, Kingdom of Joseon




Born

15 May 1667 (age 34), Yeoju, Gyeonggi Province, Kingdom of Joseon




Similar

Sukjong of Joseon, Hui bin Jang, Gyeongjong of Joseon
dong yi fanvid death and rebirth queen inhyeon
Queen Inhyeon (Hangul: 인현왕후, Hanja: 仁顯王后) (15 May 1667 – 16 September 1701) was the second queen consort of King Sukjong of Joseon and one of the best known Queens of the Joseon Dynasty. Her life has been portrayed in many Korean historical dramas.
Contents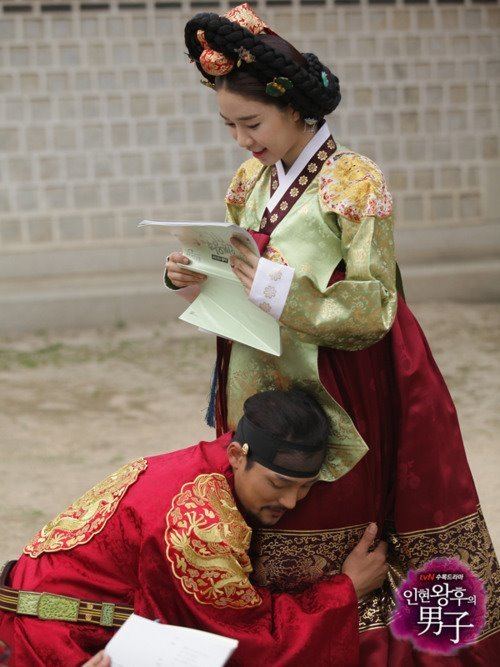 Biography
Born into the Yeoheung Min clan, she was the second daughter of Min Yu-jung (Hangul: 민유중, Hanja: 閔維重) (1630–1687) and his second wife, Lady Song of the Eunjin Song clan.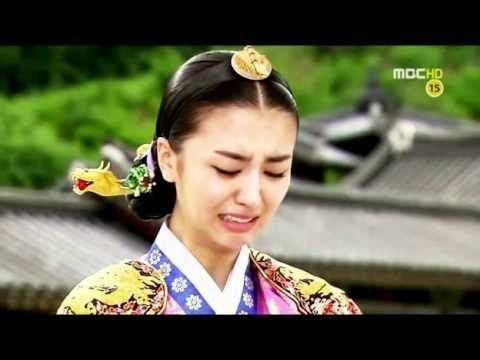 She married King Sukjong as his second Queen Consort in 1681, at the age of 14. When so-ui Jang Ok-jeong produced a son in 1688, it created a bloody dispute called Gisa literati purges (기사사화). During this time, Sukjong wanted to give this eldest son (entitled the wonja, literally the "First Son") the title of "Crown Prince" and wanted to promote Lady Jang from So-ui to Hui-bin.
This action was opposed by the Noron faction, who supported Queen Inhyeon led by Song Si-yeol, and this was supported by the Soron faction, who supported Lady Jang. Sukjong became angry at the opposition, and many were killed including Song Si-yeol. Many, including Inhyeon and her family, were forced into exile. Queen Inhyeon was deposed, while Jang so-ui became Jang hui-bin, and then became the third Queen Consort.
Later in 1694, Sukjong, feeling remorse at his temperamental actions, gave in to a movement for Inhyeon's reinstatement, which was led by the Soron (this event was called the Gapsul Hwanguk (갑술환국,甲戌換局)) She was brought back to the palace and was reinstated as Queen Consort, with Lady Jang being demoted to hui-bin.
In 1701, aged 34, she became ill and died of an unknown disease (some sources say that she was poisoned).
It has been said that Sukjong, while mourning for Inhyeon, dreamed of her in a sobok dress drenched with blood. Sukjong asked Inhyeon of how she died, but Inhyeon didn't say anything, but pointed in to the direction of Jang Hui-bin's chambers. Sukjong awoke, then went into Jang's chambers. While approaching, he heard music and sounds of laughter. Eavesdropping, he saw Jang Hui-bin with Shamanist priestesses in her chambers, praying for the Queen's death, while striking a figurine with arrows. When this was discovered by Sukjong, Lady Jang was executed for her actions by poison.
One of the Queen's ladies in waiting wrote a book called Inhyeon Wanghu Jeon (Hangul: 인현왕후전, Hanja: 仁顯王后傳, Queen Inhyeon's Story), which still exists today. She is buried in Myeongreung (명릉,明陵) in Gyeonggi Province, and Sukjong was later buried near her in the same area. She has no issue to Sukjong.
Full posthumous name
Hyogyeong Sukseong Jangsun Wonhwa Uiyeol Jeongmok Inhyeon Wanghu
효경숙성장순원화의열정목인현왕후
孝敬淑聖莊純元化懿烈貞穆仁顯王后
Family
Father
Min Yu-jung (Hangul: (민유중), Hanja: 閔維重)
Mother
Lady Song of the Eunjin Song clan (Hangul: 은진 송씨, Hanja: 恩津 宋氏), Min Yu-jung's second wife
Siblings
Min Jin-hu (Hangul: 민진후, Hanja: 閔鎭厚) (1659–1720), great-great-great-grandfather of Empress Myeongseong
Min Jin-won (Hangul: 민진원, Hanja: 閔鎭遠) (1664–1736)
Lady Min (Hangul: 민씨, Hanja: 閔氏), Min Yu-jung's eldest daughter
Lady Min (Hangul: 민씨, Hanja: 閔氏), Min Yu-jung's third daughter
Trivia
Inhyeon's eldest brother Min Jin-hu's great-great-great-granddaughter would eventually marry Inhyeon's step-great-great-great-great-adoptive-grandson, the future Emperor Gojong of the Korean Empire, becoming the famous Empress Myeongseong. Emperor Gojong's mother, Lady Yeoheung, was also a member of the Yeoheung Min clan (a great-great-granddaughter of Inhyeon's second brother Min Jin-won).
References
Queen Inhyeon Wikipedia
(Text) CC BY-SA