Film series

Tom and Jerry




Producer

Fred Quimby




Duration




Music director

Scott Bradley




Genre

Short Film




Language

English







Director

William Hanna Joseph Barbera




Release date

May 30, 1942




Directors

William Hanna, Joseph Barbera




Cast

William Hanna

,

Lillian Randolph

,

Thea Vidale

,

Clarence Nash




Similar movies

Tom and Jerry movies



Tom and jerry episode 6 puss n toots part 1 1942
Puss n' Toots is a 1942 American one-reel animated cartoon and is the 6th Tom and Jerry short. It was produced in Technicolor and released to theatres on May 30, 1942 by Metro-Goldwyn Mayer and re-issued on April 24, 1948 and again on August 8, 1958. It was animated by Pete Burness, George Gordon, Jack Zander, Irven Spence, and Bill Littlejohn with additional animation by Ray Abrams. The name of the short is an allusion to the fairy tale Puss 'n' Boots.
Contents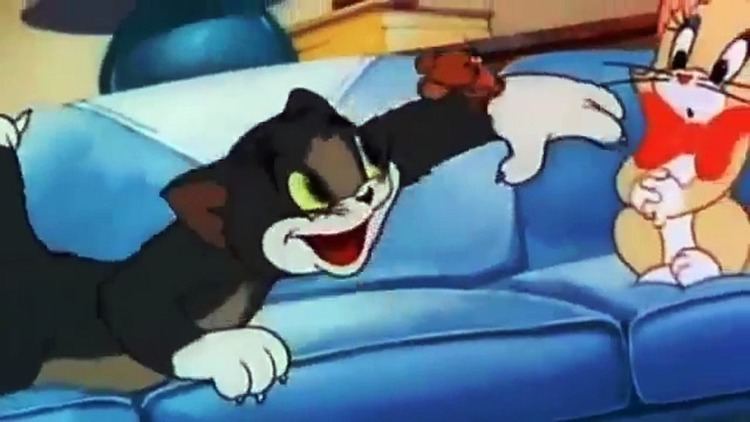 Plot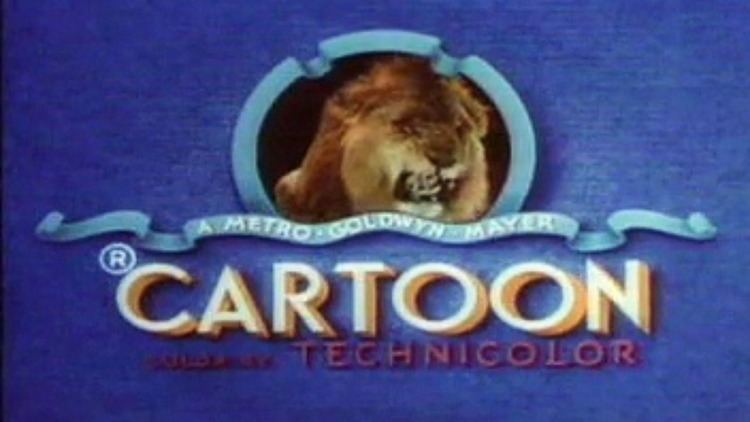 Tom is watching Jerry fruitlessly trying to escape a bowl until the doorbell rings. Tom puts the flowers back in the bowl and hides Jerry in a filing cabinet, marked "M" for mouse. Mammy Two Shoes answers the door to receive a cute female cat to take care of temporarily, named Toots. Toots instantly wins Tom's heart, and he dresses himself up before proudly walking over to her. She smiles at him, but refuses his offers of a goldfish and a canary.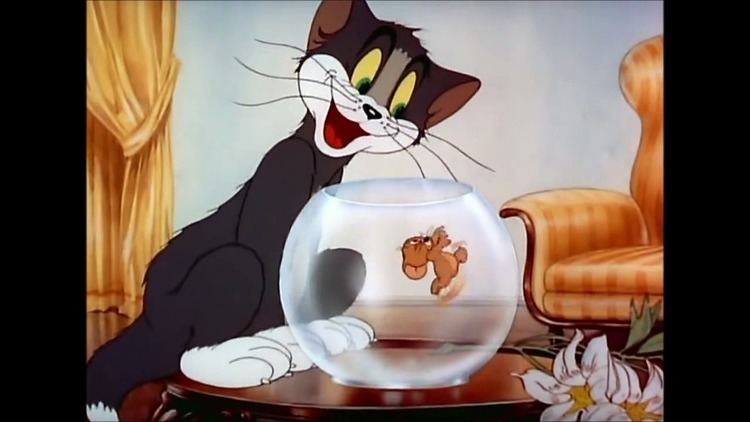 Tom then goes over to the filing cabinet to find Jerry, catching the mouse by his tail before he escapes. Holding Jerry between his fingers, Tom blows into his hand to make it seem like Jerry has disappeared, though he is holding Jerry by his tail. Tom then pokes his fingers into Toots' neckbow and reveals Jerry, impressing Toots and making her start to fall for Tom.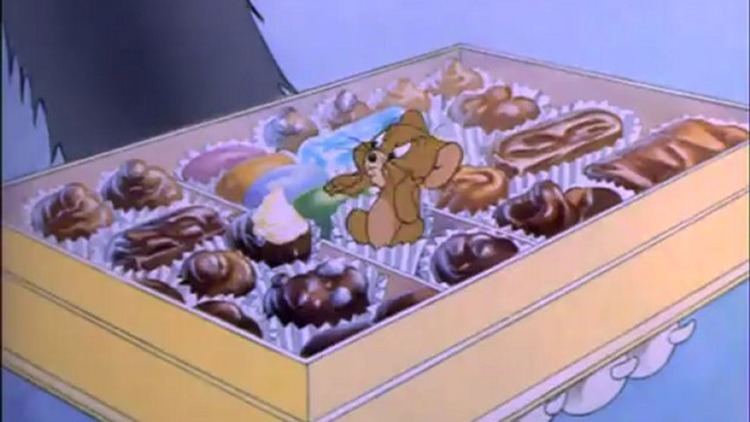 Tom then rolls up his hands and grabs a box of chocolates, opening it to reveal Jerry inside it. Tom stuffs Jerry into a handkerchief, throws it into the air and opens it to Toots to make it seem like Jerry has disappeared, though he is sitting on top of Jerry. Jerry struggles to get out, so he grabs a hat ribbon with a pin and sticks Tom.
Jerry then goes to call for help, but is unsuccessful. Jerry then runs inside an automatic record player, but Tom turns on the turntable to stop Jerry. Tom then presses a button to change records, but as he is sitting on one, he flops over onto the turntable as Jerry dodges. Toots then peeks at her beau as Jerry repeatedly changes the record.
Jerry then accidentally hits the stop button, freeing the cat, and Tom leaps towards the mouse, but Jerry restarts the player, trapping Tom again. Jerry then starts pressing random buttons and waves at a helpless Toodles as records fly at her and continually break over Tom's head. Eventually, the last record knocks Tom out as it breaks and self-destructs. Jerry then goes over to the mirror, dresses himself up, kisses Toots and prances proudly into his mousehole.
Voice cast
Lillian Randolph as Mammy Two Shoes (uncredited)
Thea Vidale as Mammy Two Shoes (1989 re-dubbed) (uncredited)
Clarence Nash and William Hanna as Tom (Both uncredited)
William Hanna as Jerry (uncredited)
Censorship
The scene where Tom becomes an Asian stereotype, after Jerry puts a record disc on Tom's head is eliminated from Cartoon Network and Boomerang.
Availability
DVD
Tom and Jerry Spotlight Collection Volume Two, Disc One
Tom and Jerry Golden Collection Volume One, Disc One
References
Puss n' Toots Wikipedia
(Text) CC BY-SA