Profiteroles gordon ramsay
A profiterole ([pʁɔfitʁɔl]), cream puff (US), or choux à la crème ([ʃu a la kʁɛm]) is a filled French Choux pastry ball with a typically sweet and moist filling of whipped cream, custard, pastry cream, or (particularly in the US) ice cream. The puffs may be decorated or left plain or garnished with chocolate sauce, caramel, or a dusting of powdered sugar. Savory profiterole are also made, filled with pureed meats, cheese, and so on. These were formerly common garnishes for soups.
Contents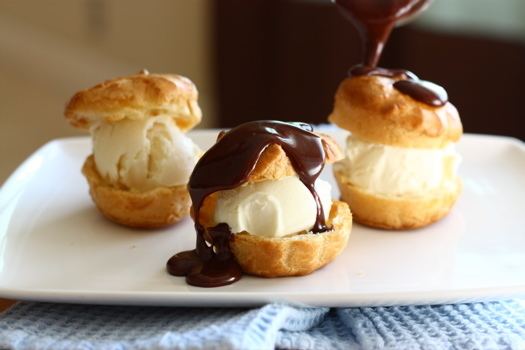 The various names may be associated with particular variants of filling or sauce in different places.
How to make nutella profiteroles cupcake jemma
Preparation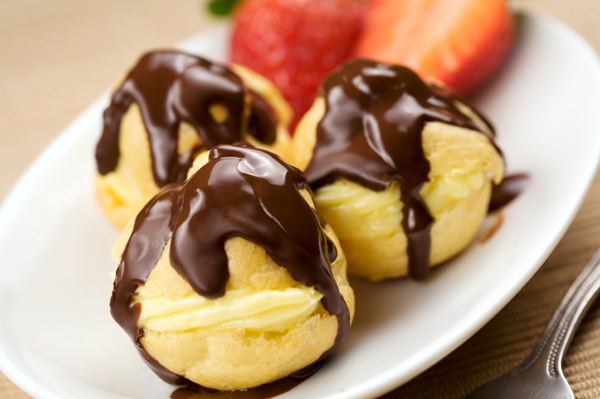 First, the chef must prepare choux pastry dough, a light pastry dough used to make profiteroles, croquembouches, éclairs, French crullers, beignets, St. Honoré cake, quenelles, Parisian gnocchi, dumplings, gougères, chouquettes and craquelins. It contains only butter, water, flour and eggs. Instead of a raising agent, it employs high moisture content to create steam during cooking to puff the pastry. The pastry is used in many European and European-derived cuisines.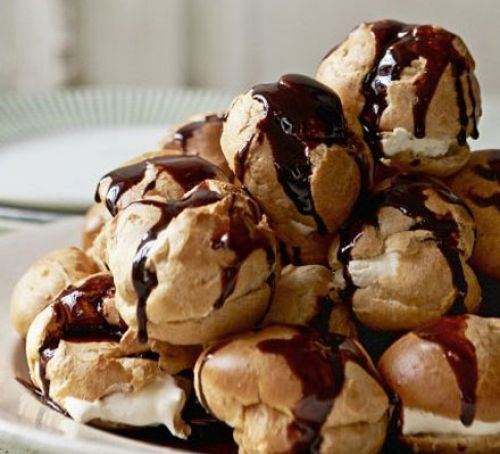 The choux pastry paste is piped through a pastry bag or dropped with a pair of spoons into small balls and baked to form largely hollow puffs. After cooling, the baked profiteroles are injected with filling using a pastry bag and narrow piping tip, or by slicing off the top, filling them, and reassembling. For sweet profiteroles, additional glazes or decorations may then be added.
Presentation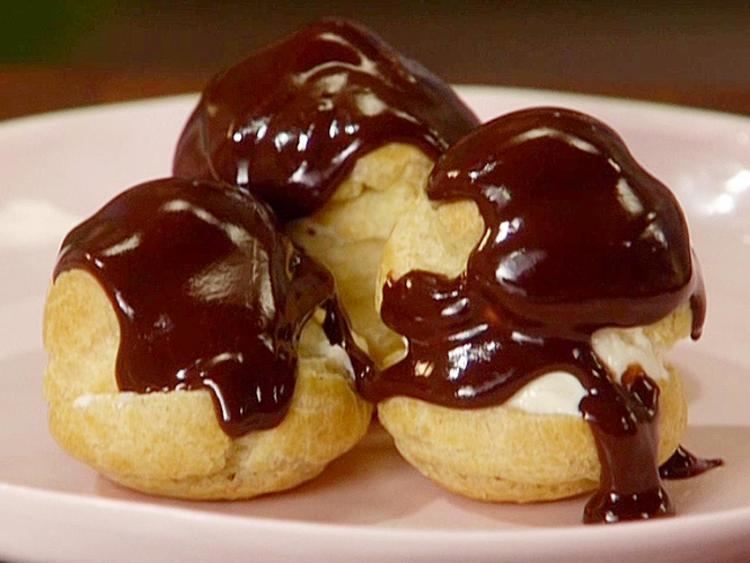 The most common presentations are pastry cream, whipped cream, or ice cream filling, topped with powdered sugar or chocolate ganache and possibly more whipped cream. They are also served plain, with a crisp caramel glaze, iced, or with fruit.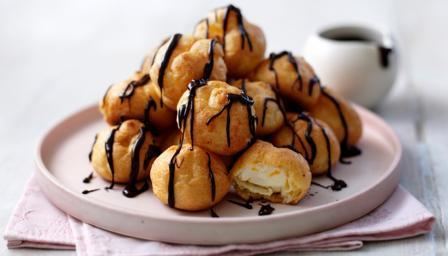 Filled and glazed with caramel, they are assembled into a type of pièce montée called croquembouches, often served at weddings in France and Italy, during the Christmas holiday in France, and are served during important celebrations in Gibraltar. Profiteroles are also used as the outer wall of St. Honoré Cake.
History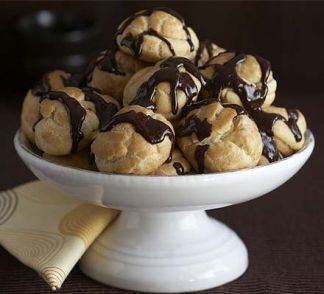 The word profiterole (also spelled prophitrole, profitrolle, profiterolle) has existed in English since 1604, borrowed from French. The original meaning in both English and French is unclear, but later it came to mean a kind of roll 'baked under the ashes'. A 17th-century French recipe for a Potage de profiteolles or profiterolles describes a soup of dried small breads (presumably the profiteroles) simmered in almond broth and garnished with coxscombs, truffles, and so on. The current meaning is only clearly attested in the 19th century. Although both the pastry and the name profiterole initially came from France, profiteroles are one of the main national dishes in Gibraltar.
The "cream puff" has appeared on US restaurant menus since at least 1851.
Figurative use
In a figurative sense, the term "cream puff" is used to refer to a used car which the salesperson argues is in mint condition and which has been lovingly maintained over the years. It is a synonym with the colloquial term "cherry" (as used in a used car sales context), and an antonym of the term "lemon", a slang term for a used car that has hard-to-detect and expensive mechanical problems.
References
Profiterole Wikipedia
(Text) CC BY-SA