Occupation

Actor


Years active

1992–2005




Name

Prithvi




Role

Film actor





Born

March 24, 1968 (age 55) (

1968-03-24

) New Delhi, India


Movies

Dil Ka Kya Kasoor, Dilwale Kabhi Na Hare, Hogi Pyaar Ki Jeet, Kamsin: The Untouched, Ikke Pe Ikka


Similar People

Divya Bharti, Anup Rubens, Lawrence D'Souza, Dil Raju, Raj N Sippy


Nationality

Indian




Zodiac Sign

Aries
Dil Ka Kya Kasoor (Male) - Dil Ka Kya Kasoor | Kumar Sanu | Prithvi & Divya Bharti
Prithvi (born 24 March 1968) is an Indian film actor, who worked in Hindi movies. He debuted in Dil Ka Kya Kasoor (1992) as a Leading Actor. He is best known for his performance in the movie Dil Ka Kya Kasoor, in which he was the lead actor. Which Was Rated An Average, Prithvi is remembered for the movie. He has acted in several films throughout the 1990s and 2000s.
Contents
Career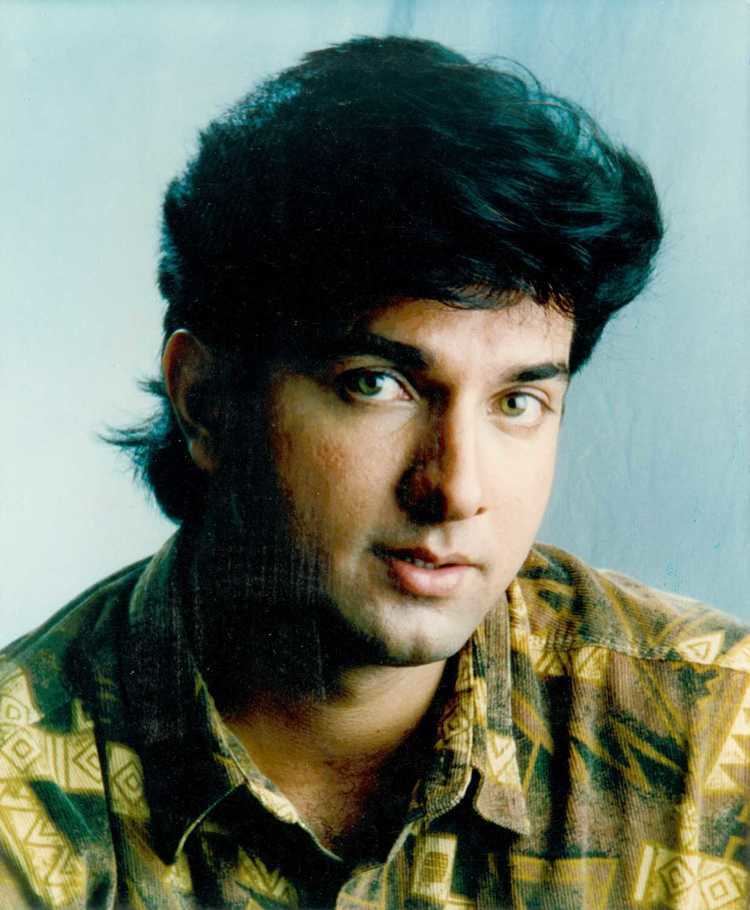 Prithvi made his Bollywood debut as a Leading Actor in the film Dil Ka Kya Kasoor (1992), which starred Divya Bharti. Prithvi had his first and only lead role with famous Bollywood actress of the early 1990s, the late Divya Bharti. The film was famous for its songs which include, "Dil Jigar Nazar", "Dil Ka Kya Kasoor", "Ga Raha Hoon Is Mehfil Mein", "Khata To Jab Ho Ke", "Mera Sanam Sabse Pyara Hai" and "Milne Ki Tum Koshish Karna".
His other works which include Meri Aan (1993), Platform (1993) and Ikke Pe Ikka (1994). However, after his role as Dr. Sen in Daraar (1996), Prithvi became a supporting actor, portraying minor roles in films. He returned as a lead actor, in the film Khanjar, The Knife (2003) which was a flop.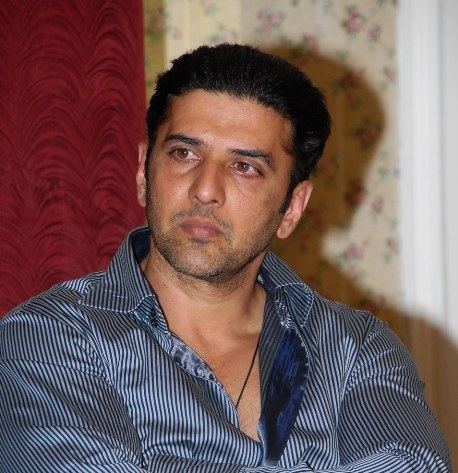 Filmography
Actor
N/A Joshiley (TV Series)
- Episode #1.14 ... (as Prithvi)
2017 Patel S.I.R
Monti (as Prithvi)
2017/I Winner (as Prithvi)
2015 Tea or Coffee (Short)
Raghu (as Prithvi)
2015 Columbus
Hero's Father (as Prithvi)
2015 Dongata (as Prithvi)
2014 Autonagar Surya (as Prithvi)
2012 Nuvva Nena (as Prithvi)
2012 Poola Rangadu
Eedara 'Eega' Gavarraju, moneylender (as Prithvi)
2012 Ramadandu (as Prithvi)
2011 Aha Naa Pellanta (as Prithvi)
2011 Gaganam
Chandrakanth (as Prithvi)
2011 Payanam
Chandrakanth (as Prithvi)
2008 Jimmy
Jimmy's father (as Prithvi)
2005 Gowtham SSC (as Prithvi)
2005 Naari Ek Khilona (as Prithvi)
2005 Petrol (as Prithvi)
2004 Lou (Ek Ehsaas) (as Prithvi)
2003 Naag Lok (as Pirthvi)
2003 Yeh Hawayein (TV Series)
Sohail (as Prithvi)
2003 Detective Karan (TV Series)
- Taala Chaabi: Part 1 (2003) ... (as Prithvi)
2003 Khanjar
Ajay Kumar (as Prithvi)
2003 Aaj Ka Andha Kanoon
Insp. Shakti (as Prithvi)
2003 Tum Bin Jaaoon Kahaan (TV Series)
Dr. Vikram
- Episode #1.97
2003 Tantrik Shakti
Monty (as Prithvi)
2003 Woh Hain Gumnaam (as Prithvi)
2002 Gangobai
Inspector Rajesh / Master Shankar (as Prithvi)
2002 Humraaz
Bobby Deol's cousin (as Prithvi)
2002 Maa Tujhhe Salaam (as Prithvi)
2002 Binani Hove Aisi (as Prithvi)
2002 Nathni (Short) (as Prithvi)
2001 Dafan (as Prithvi)
2001 Mera Saaya (as Prithvi)
2001 Ek Lootera (as Prithvi)
2001 Gunahon Ki Devi (as Prithvi)
2000 Devullu
Prashanth (as Prithvi)
2000 Goppinti Alludu (as Prithvi)
2000 Daak Bangla
C.B.I. Officer (as Prithvi)
2000 Dacait
Shankar / Inspector Bhagat Singh (as Prithvi)
2000 Chudail Ki Raat (as Prithvi)
2000 Ek Nari Do Roop (as Prithvi)
2000 Johra Bai (as Prithvi)
2000 Kothewali (as Prithvi)
2000 Meri Parchaien (as Prithvi)
1999 Dada (as Prithvi)
1999 Hogi Pyaar Ki Jeet
Thakur Manjit Singh (as Prithvi)
1999 Kavita Oh My Love
Kamal (as Prithvi)
1999 Phool Bani Phoolan (as Prithvi)
1998 Ghulam (as Prithvi)
1998 Nagin (TV Series)
Sooraj
- Episode #1.3
1998 Pyasi Atma (as Prithvi)
1997 Kamsin: The Untouched (as Prithvi)
1997 Jai Mahalaxmi Maa (as Prithvi)
1995

The Zee Horror Show (

1995-1996

TV Series)

(1993)
- Daayan (1996) ... (as Prithvi)
- Benaqaab (1995) ... (as Prithvi)
- Tadap (1995) ... (1993) (as Prithvi)
1996 Daraar
Dr. Sen (as Prithvi)
1995 Paandav
Ajay (as Prithvi)
1994 Ikke Pe Ikka
Rishi (as Prithvi)
1993 Meri Aan
Nadir (as Prithvi)
1993 Platform
Vikram (as Prithvi)
1992 Dilwale Kabhi Na Hare
Vijay (as Prithvi)
1992 Dil Ka Kya Kasoor
Arun Kumar (as Prithvi)
1967 Wahan Ke Log (as Prithvi)
References
Prithvi (actor) Wikipedia
(Text) CC BY-SA