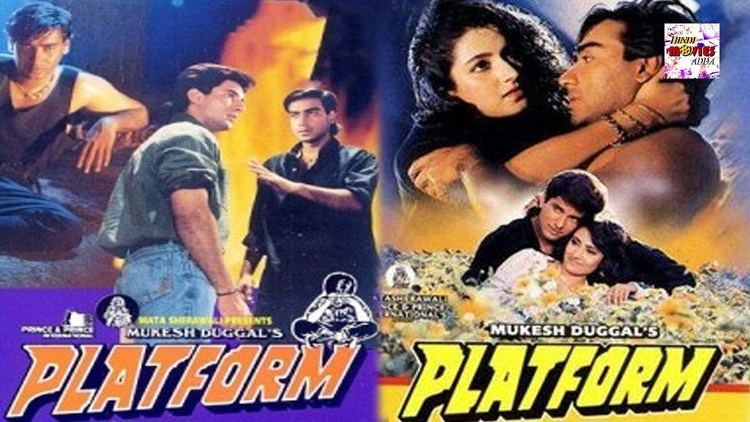 The film has been long noted for being the big screen debut of actress Tisca Chopra, and for its representing some of Ajay Devgan's best stunt work when in his early career he was typecast as an action hero.
Platform follows the story of two brothers, Raju (Ajay Devgan) and his elder brother Vikram (Prithvi), who at a young age lose their mother, after which Raju is brought up by Vikram, by working at a hotel run by a kind hearted Bhaiya saab. Hariya (Mohnish Bahl) is a drug addict on bad terms with Bhaiya saab, and one night, being high, guns down Bhaiya saab when the latter would be taking a walk with Vikram. On the scene bursts inspector Joshi (Kiran Kumar), who tries to arrest Vikram thinking him to be the man behind the murder. But Vikram breaks away, and plans to run away from the city with Raju. At the railway station, while waiting for the train, he leaves Raju for a moment, only to be caught by Inspector Joshi.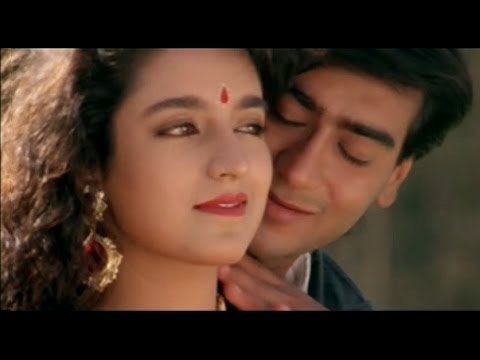 Raju in the meantime, thinks his brother has abandoned him at the platform and run off in a train. He is then approached by Hariya, who convinces him that Vikram will never return, and then takes care of Raju as his own, in order to make him part of his gang for his benefit. Vikram in the meantime is sentenced to imprisonment on charges of murder, and years later Raju grows up to be an efficient henchman of Hariya.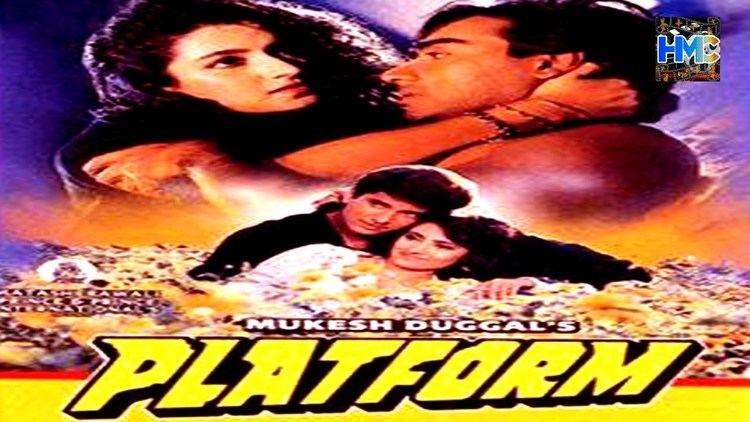 So the story moves, with Raju eliminating all Hariya's enemies and foiling their plans, with the exception of his arch rival Shetty (Paresh Rawal). After nearly completing his sentence, Vikram breaks out of jail when he hears that Raju is still alive, and being brought up by Hariya, in order to meet his brother and finish Hariya who was responsible for their separation. But Raju still feels his brother abandoned him on the station, and refuses to accept him when bro comes to him, and even does not let the latter harm Hariya.
Shetty has dealings with many gangsters, and is keen on wiping out both Hariya and Raju, not listening to his astrologer twin brother Shani avatar (Paresh Rawal in a double-role) who keeps telling him his crooked ways will land him in trouble. At one point of time Shetty arranges for a deal of a lot of money in dollars with a foreigner, which Raju, after using Shetty's twin brother against his will, and a fist fight with the foreigner, foils and makes away with the cash, but not before being shot in the leg by Inspector Joshi who arrives at the scene and is already upset over Vikram breaking out of jail, and also keeping close watch on Hariya and Raju. In between all this are Raju's lady love and Vikram's newfound wife/girlfriend, who turn up for song sequences and melodrama, and nursing Raju's wounds.
Shetty, enraged over Raju's act, arranges for Raju to be killed by gunmen at a hotel, but Raju gets the idea of it, and with his abilities, guns them all down. Finally Vikram goes to Shetty for help in eliminating Hariya and saving Raju, to which Shetty agrees on his conditions. Raju and Hariya get to know of this, and Hariya tells Raju it's finally time to eliminate Shetty and Vikram. Vikram also goes to Inspector and tells him the whole story, and the latter agrees to help, but he is then kidnapped by Shetty's men. Shetty then threatens Raju with dire consequences for his bro and their lady loves if he does not return the bag with money. Raju is now in a fix; if he does not return the money, his bro will be killed, and if he does, Hariya wouldn't spare him. Finally he decides to save his bro, come what may. But Hariya gets the wind of it, and now Hariya joins hands with Shetty to eliminate both Raju and Vikram.
The hero now breaks into the hide-outs of Shetty's gang members, and kills them all after a lot of gunfire and fist fight. He also gets to know that Shetty has his girlfriend and his brother's too. He even has to fight off one of his own old rivals when they confront him on his way to save his loved ones, in order to reach them on time.
The climax finally reaches the platform, where Raju finds Vikram hung by his arms just above a railway track, and his gf and Vikram's gf tied beside on the platform, with Hariya and Shetty at the scene, surrounded by armed henchmen, threatening to kill everyone. Raju then plays a trick; he throws down the money from the suitcase, pours alcohol over it, and threatens to burn it with a lighter if any one tries anything funny, and if Hariya does not confess to his role in the killings and separation of two brothers. Shetty, worried that the money mighty burn, threatens Hariya at gun point to do so, which he does. Out comes Inspector Joshi from hiding, saying he has heard everything, and then all hell breaks loose, with Raju gunning down the gangsters, freeing his brother just in time as a speeding train engine comes up the tracks, and runs over Vikram as he falls on the tracks, without harming him.
Shetty is caught by the police, with his twin bro Shani watching the fun. But Hariya manages to give them the slip in a contesssa car. Raju manages to catch up with Hariya, clinging onto his car and fighting him till it overturns and a fuel leak starts to occur. At that moment Raju's rival turns up and he along with Hariya start to attack Raju brutally. But Raju, strengthened by his mother's parting gift, a chain, mounts strength and beats them off, just as an explosion produced by the leaking fuel from the car and engine sparks sets the car in flames.
Just as Vikram, the women and others watch the explosion, thinking Raju is gone, out of the debris comes Raju alone, wounded but alive and falls into the arms of Vikram. Thus, the two brothers are finally reunited!
Ajay Devgan as Raju
Tisca Chopra (Priya Arora) as Tina
Prithvi as Vikram
Paresh Rawal as Shetty Mudaliar / Shani Avatar
Kiran Kumar as Inspector Joshi
Surendra Pal as Hariya's brother
Mohnish Bahl as Hariya
Nandini Singh as Seema
Anjana Mumtaz as Raju and Vikram's mother
Mushtaq Khan as Arjun
Gavin Packard as Cheetah