Heir apparent

Prince Ernst August


Name

Prince Augustus




House

Hanover


Role

Born 1954






Tenure

9 December 1987 – present




Predecessor

Ernest Augustus, Hereditary Prince of Brunswick




Born

26 February 1954 (age 61)Hanover, Lower Saxony, Germany (

1954-02-26

)


Issue

Prince Ernst AugustPrince ChristianPrincess Alexandra




Father

Ernest Augustus, Hereditary Prince of Brunswick




Spouse

Caroline, Princess of Hanover (m. 1999), Chantal Hochuli (m. 1981–1997)




Children

Princess Alexandra of Hanover, Prince Christian of Hanover, Prince Ernest Augustus of Hanover


Siblings

Prince Heinrich of Hanover




Parents

Princess Ortrud of Schleswig-Holstein-Sonderburg-Glucksburg




Grandparents

Princess Victoria Louise of Prussia


Similar People

Caroline - Princess of Hanover, Princess Alexandra of Hanover, Stefano Casiraghi, Prince Christian of Hanover, Chantal Hochuli
Prince ernst august of hanover born 1954
Ernst August, Prince of Hanover, Duke of Brunswick and Lüneburg (Ernst August Albert Paul Otto Rupprecht Oskar Berthold Friedrich-Ferdinand Christian-Ludwig Prinz von Hannover Herzog zu Braunschweig und Lüneburg; born 26 February 1954) is head of the deposed royal House of Hanover which held the thrones of the former Kingdom of Hanover (until 1866) and of the sovereign Duchy of Brunswick (1913 to 1918). As the husband of Princess Caroline of Monaco, he is the brother-in-law of Albert II, Prince of Monaco. His wealth is estimated at £500 million.
Contents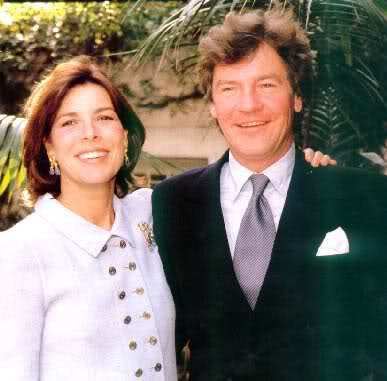 Name and ancestry
Ernst August was born in Hanover, the eldest son of Ernst August, Hereditary Prince of Brunswick (1914–1987) and his first wife, Princess Ortrud of Schleswig-Holstein-Sonderburg-Glücksburg (1925–1980). He was christened, Ernst August Albert Paul Otto Rupprecht Oskar Berthold Friedrich-Ferdinand Christian-Ludwig.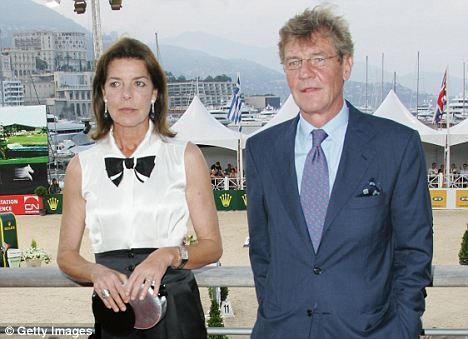 As the senior male-line descendant of George III of the United Kingdom, Ernst August is head of the House of Hanover, the surviving senior branch of the medieval House of Welf which once also ruled Ferrara and Modena in Italy. The title of Prince of Great Britain and Ireland was recognised ad personam for Ernst August's father and his father's siblings by King George V of the United Kingdom on 17 June 1914. Ernst August's grandfather and great grandfather were deprived of that title under George V's letters patent of 1917, dated 30 November, while the hereditary Dukedom of Cumberland and Teviotdale and the Earldom of Armagh, borne in 1917 by his paternal great-grandfather, were suspended under the Titles Deprivation Act 1917. However, on 29 August 1931, his grandfather Ernest Augustus, Duke of Brunswick, as head of the House of Hanover, declared the formal resumption, for himself and his dynastic descendants, of use of his former British princely title as a secondary title of pretense, which style, "Royal Prince of Great Britain and Ireland", his grandson Ernst August continued to claim.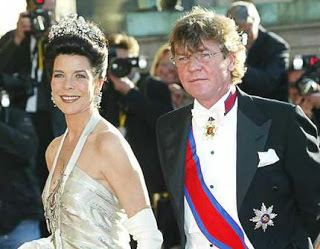 As heir of the last Duke of Cumberland and Teviotdale and Earl of Armagh, Ernst August has the right to petition under the Titles Deprivation Act 1917 for the restoration of his ancestors' suspended British peerages, but he has not done so. His father, also called Ernst August, did, however, successfully claim British nationality after World War II by virtue of a hitherto overlooked (and since repealed) provision of the Sophia Naturalization Act 1705 (Attorney-General v HRH Prince Ernest Augustus of Hanover [1957] 1 All ER 49).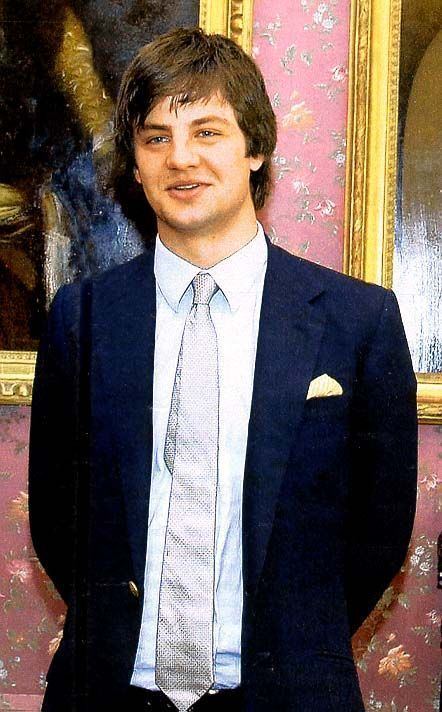 Ernst August is also a great-grandson of the last German emperor, Emperor Wilhelm II. His father's sister was Frederica of Hanover (1917–1981), sometime queen consort of the Hellenes, and he is thus a first cousin of both ex-King Constantine II and his sister, Queen Sophia, whose husband Juan Carlos I abdicated his throne in favour of their son, Felipe VI of Spain in 2014. Ernst August's uncle, Prince George William of Hanover (1915–2006), married Princess Sophie of Greece and Denmark (1914–2001), a sister of the future royal consort Prince Philip, Duke of Edinburgh, evoking in 1946 the only known case of a British monarch, George VI, withholding requested permission for a kinsman's marriage under the Royal Marriages Act 1772 (on the advice of his Government as a result of World War II's hostilities). It was held by British officials at the time that the marriage and its issue would not be legitimate in the United Kingdom despite being legal in Germany.
Family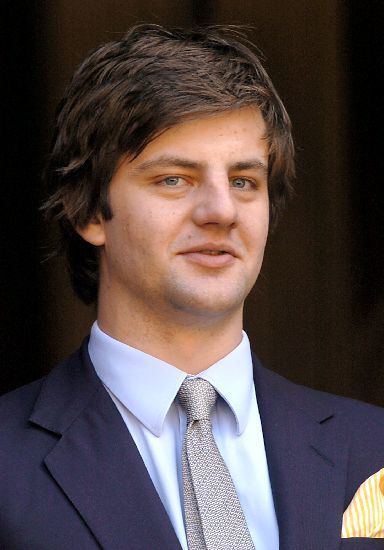 By a 24 August 1981 declaration issued by his father as the Head of House, pursuant to Chapter 3, §§ 3 and 5 of the House laws of 1836, Ernst August was authorised to marry dynastically, and did firstly marry, civilly on 28 August 1981 and religiously on 30 August 1981, Chantal Hochuli (b. 2 June 1955 in Zurich), the daughter and heiress of a Swiss real estate developer. They had two sons:
Prince Ernst August Andreas Philipp Constantin Maximilian Rolf Stephan Ludwig Rudolph (born 19 July 1983)
Prince Christian Heinrich Clemens Paul Frank Peter Welf Wilhelm-Ernst Friedrich Franz (born 1 June 1985)
Ernst August and Chantal Hochuli divorced on 23 October 1997.
He married secondly, civilly in Monaco on 23 January 1999, Princess Caroline of Monaco, who was at the time expecting the birth of their child:
Princess Alexandra Charlotte Ulrike Maryam Virginia (born 20 July 1999)
As he was born in the male line of George II of Great Britain, he sought permission to marry pursuant to the British Royal Marriages Act 1772, which would not be repealed until the Succession to the Crown Act 2013 took effect on 26 March 2015. On 11 January 1999, Queen Elizabeth II issued a Declaration in Council, "My Lords, I do hereby declare My Consent to a Contract of Matrimony between His Royal Highness Prince Ernst August Albert of Hanover, Duke of Brunswick-Luneburg and Her Serene Highness Princess Caroline Louise Marguerite of Monaco..." Without the Royal Assent, the marriage would have been void in Britain where Ernst August's family owns property and his lawful descendants remain in succession to both the British crown and the two suspended peerages. Similarly the Monégasque court officially notified the government of France of Caroline's marriage to Ernst August, receiving assurance that there was no objection in compliance with the (since defunct) Franco-Monegasque Treaty of 1918. Moreover, in order for Caroline to retain her claim to the throne of Monaco and to transmit succession rights to future offspring, the couple were also obliged to obtain the approval of yet a third nation, in the form of official consent to the marriage of Caroline's father, Prince Rainier III as the sovereign of Monaco.
Nonetheless, Caroline was a Roman Catholic and Ernst August the heir male of George III when the couple wed, at which time a provision of the Act of Settlement 1701 stipulated that in the event the British crown is to devolve upon an heir married to "a Papist", that heir is permanently disabled from succeeding to the throne, which would pass instead to the next Protestant in the order of succession who had not been married to a Roman Catholic. The Succession to the Throne Act of 2013 likewise repealed that marital restriction (also embodied in the Bill of Rights 1689), with retroactive effect, as of 26 March 2015.
On 28 November 1988, while authorities removed the body of Princess Isabella of Hanover (1962–1988) from the home in Gmunden, northern Austria she had shared with her husband, Ernst August's younger brother Prince Ludwig Rudolph of Hanover, and investigated the drug strewn scene, Ludwig Rudolph, distraught over his wife's apparently accidental heroin overdose, placed a call to his brother in London, imploring him to take care of the couple's 10-month-old son. Then he fled. Hours later Ludwig Rudolph was found dead, apparently a victim of suicide, near his family's hunting lodge several miles away, on Lake Traun. Custody of their infant son Otto Heinrich was eventually awarded, contrary to the expressed wishes of Ludwig Rudolph as the surviving parent and Ernst August's legal efforts, to the child's maternal grandparents, Count Ariprand (1925–1996) and Countess Maria von Thurn und Valsassina-Como-Vercelli (born 1929), to be raised at their family seat, Bleiburg Castle in southern Austria.
In September 2009 it was reported in the French and English press that Ernst August has been living separately from his wife Caroline, who had returned to Monaco.
Controversy
He was photographed urinating on the Turkish Pavilion at the Expo 2000 event in Hanover, causing a diplomatic incident and a complaint from the Turkish embassy accusing him of insulting the Turkish people. He successfully sued those who published (Bild-Zeitung) the photograph for invasion of privacy, obtaining an award of 9,900 euros, although the paper had previously published a photo of Ernst August urinating outside a hospital in Austria.
In 2004, he was convicted of aggravated assault and causing grievous bodily harm after supposedly beating a man with a knuckleduster. He has demanded a retrial for the case on the basis of false evidence. His lawyers have publicly stated that he has never owned a knuckle duster in his life nor held one in his hand.
Health
On Monday, 3 April 2005, Ernst August was admitted to hospital with acute pancreatitis. The next day, he fell into a deep coma, two days before the death of his father-in-law, Rainier III, Prince of Monaco. On Friday, 8 April 2005, hospital officials reported that he was no longer in a coma but remained in intensive care. A report the same day on BBC World described his condition as "serious but not irreversible." On 9 April 2005, according to a report on BBC, a hospital spokesman reported that Ernst August was receiving "permanent medical care." He has since been released and was subsequently seen in public with his wife.
Titles and styles
24 February 1954 – 9 December 1987: His Royal Highness Prince Ernst August of Hanover, Duke of Brunswick-Lüneburg
9 December 1987 – present: His Royal Highness The Prince of Hanover
In Germany, the legal privileges of royalty and nobility were abolished in 1919; thereafter for legal purposes, hereditary titles form part of the name only.
While descendants of non-dynastic marriages may bear "Prinz/Prinzessin von Hannover Herzog/Herzogin zu Braunschweig und Lüneburg Königlicher Prinz/Prinzessin von Großbritannien und Irland" as surnames, they are not recognised as bearing titles or membership in the House of Hanover according to its house rules.
Honours
House of Hanover: Sovereign of the Royal Order of St. George
House of Hanover: Sovereign of the Royal Order of Henry the Lion
House of Hanover: Sovereign Knight Grand Cross of the Royal Guelphic Order
House of Hanover: Sovereign Knight Grand Cross of the Royal Order of Ernst August
References
Prince Ernst August of Hanover (born 1954) Wikipedia
(Text) CC BY-SA