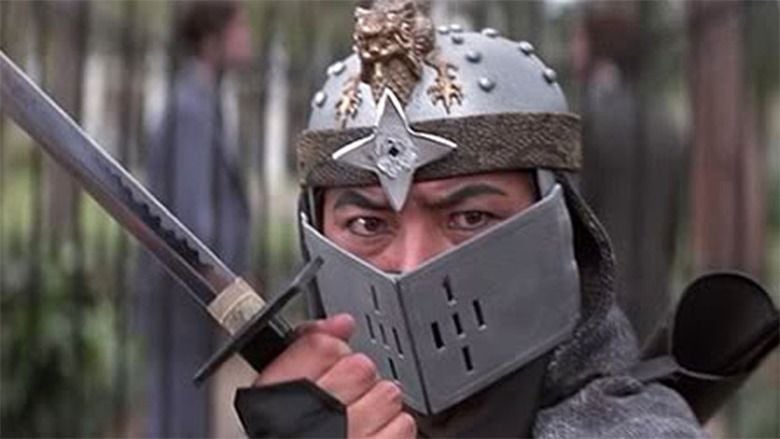 At the insistence of his American-born wife, Aiko (Donna Kei Benz), Yokohama salaryman Akira Saito (Sho Kosugi) decides to immigrate from Japan to the country of her birth to raise their two sons Takeshi (Kane Kosugi) and Tomoya (Shane Kosugi) and start their own business. Unbeknownst to his family, Akira is in fact a highly skilled ninja, who had faithfully protected the secrets of the temple minded by his adoptive father and sensei, Kaga. Years before, Akira's brother, Shoji - also raised and trained by Kaga - sought to steal from the temple in disguise, forcing Akira to engage him in battle and kill him. Akira's meditation on this matter is disrupted by an attack from Kaga to encourage him to wipe the guilt from his mind before it kills him. Akira announces his intentions to move to America to start a new life, and to put the shadows of the ninja behind him. Kaga makes him swear never to reveal the secrets of their sect, and gives him a ninja helmet as a parting gift, but reminds him he can never leave his shadows behind.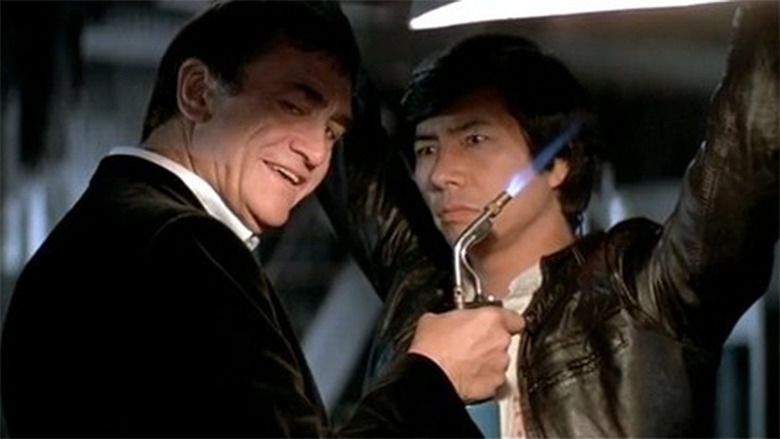 The Saitos land in Los Angeles and meet with Sam Green, the widowed owner of a closed restaurant and apartment that Akira and Aiko planned to buy. After the sale is completed and the family visits the local mall, the cigar store area of the building is broken into by police Sgt. Trumble (Charles Greuber), a corrupt cop along with his partner Sgt. Joe Daly (Matthew Faison) working for local mobster Mr. Newman (Michael Constantine). Daly removes loose floor boards and puts a large white box underneath, containing the Van Adda necklace. However, he reconsiders and double-crosses the mob by taking the necklace for himself. The next day Newman's enforcer, Limehouse Willie (James Booth), waits until the building is again deserted before entering himself only to discover the necklace is missing. Seeing Sam Green's packed luggage in his car, Willie incorrectly dedeuces that he's skipping town with the jewels and kills him even though he doesn't find them. Suspicion now falls on the Saitos.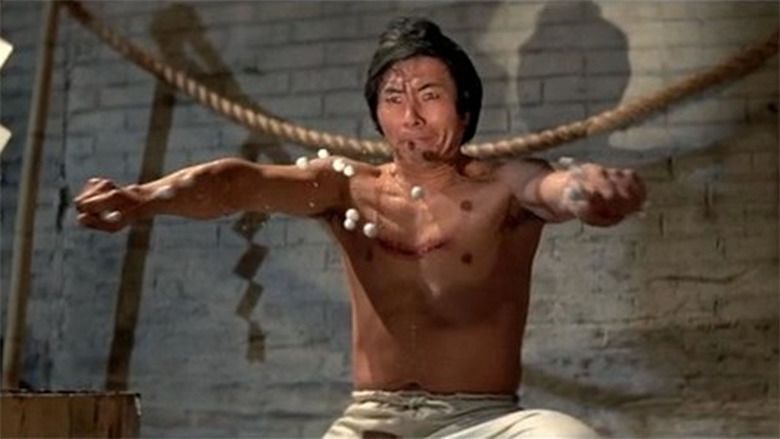 The next day, as Akira and Aiko enjoy the first day of business - "Aiko's Japanese Restaurant" - Tomoya and Takeshi go out to the local store and are confronted by local bullies eyeing Takeshi's bike. Tomoya - who has a red belt in karate - defends his younger brother and bests the bullies. But during the fight, Willie abducts Tomoya and leaves Takeshi with a broken nose when he tries to stop him. Willie then phones Akira demanding he delivers the necklace (of which he knows nothing about) to Pier 25 in exchange for his son's life. Curious, he goes into the cigar store room and finds the broken lock on the door, the loose floor boards, as well as a grey thread from Daly's suit jacket, which also shows he is left- handed.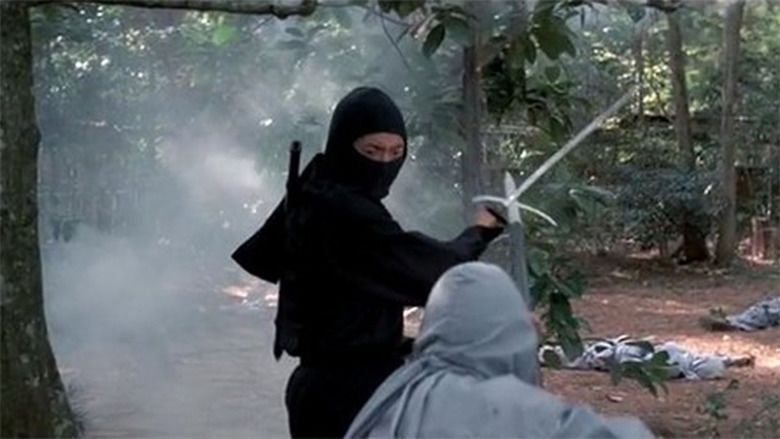 Akira arrives at the pier and boards one of the ships empty-handed and is then restrained by Willie and his men for interrogation. Willie doesn't believe Akira's claims that it was a left-handed man in a grey suit that took the necklace and cuts him with his knife across his chest. But when he threatens his son with a blow torch, Akira smashes the light above his head and uses his ninja skills to escape with Tomoya. He listens to Aiko's insistence and goes to the police the next day. Meanwhile, although Willie is convinced that the necklace isn't with the Saitos, Newman still wants them eliminated for what they know.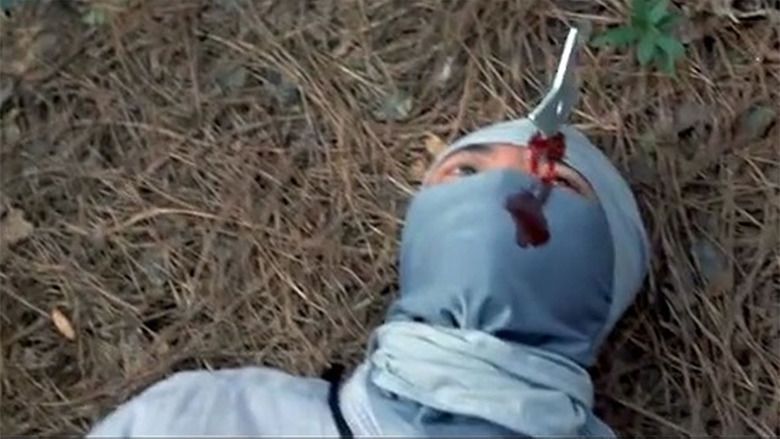 Akira leaves the house with instructions to his family to stay indoors. At the precinct, he speaks with Lt. Anderson (Norman Burton) with both Trumble and Daly present as he identifies Willie in the provided mug shots. Anderson can do nothing to keep him away from the Saitos without evidence, and Akira agrees to help him. Daly informs Newman, and is assured Willie will clean up his mess, but informs him they need to have "a little chat."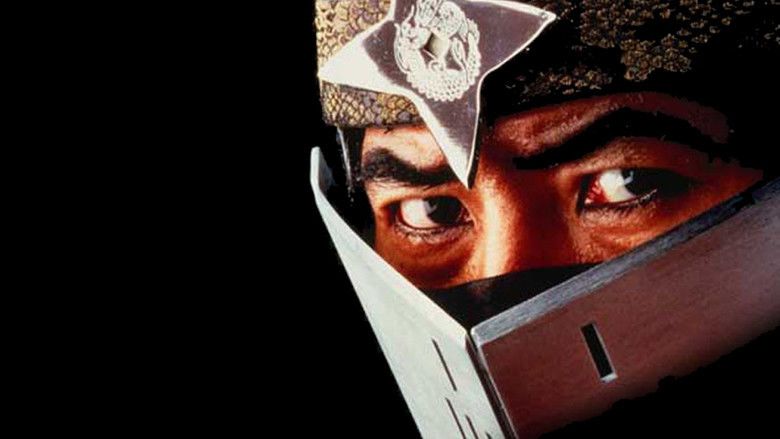 Back at the apartment, Takeshi accidentally kicks his soccer ball out the window and Tomoya goes out to recover it despite his mother's insistence. Aiko chases after him and both are run down by Newman's thugs stationed outside. Akira arrives seconds afterwards and - because they had been ordered to switch vehicles to confirm they killed Aiko and Tomoya - recognizes the thugs from the night before and gives chase in his car, then on foot. The resulting struggle while their truck is moving results in both men being killed. At the hospital, Tomoya's on life support, while Aiko is bruised and shaken but still being kept overnight for observation. Anderson arranges for police personnel to guard them.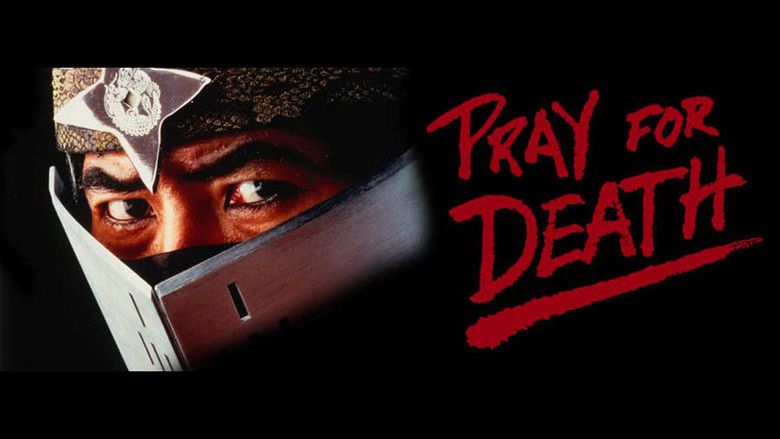 Akira sneaks on board Willie's ship during a party and, after subduing his security, cuts the power and sneaks up behind him. With a knife to his throat he warns him to stay away from the Saitos or he will pray for death. Akira is gone by the time the lights go on. Instead of heeding his warning, Willie sneaks into the hospital and manages to snuff out Aiko, but is stopped by Anderson and his men before he can kill Tomoya and escapes. Akira returns to the hospital and has a moment alone with his wife's body. He swears he will make Willie and his men pay for destroying their dreams by returning to the shadows of the ninja (unaware that Takeshi hears this vow behind him). He takes Tomoya out of hospital care against Anderson's warnings that they can't guarantee police protection. Fed up with the incompetence of the police, Akira only warns him to stay out of his way.
Elsewhere, Daly and Trumble meet at a restaurant where Willie also shows up and murders them both for their treachery.
Akira relocates the boys to a warehouse. Behind closed doors, he performs rituals that signify his return to the ways of ninjitsu, and, with a makeshift forge, creates a new katana blade while Takeshi finds ninja weapons in Akira's belongings. In full ninja garb, Akira prays to Aiko before donning the helmet his father bequeathed to him before leaving Japan, then attacks Newman's mansion in order to dispatch him & his men.
Sho Kosugi as Akira Saito
James Booth as Limehouse Willie
Donna Kei Benz as Aiko Saito (as Donna K. Benz)
Norman Burton as Lt. Anderson
Kane Kosugi as Takeshi Saito
Shane Kosugi as Tomoya Saito
Matthew Faison as Sgt. Joe Daley
Parley Baer as Sam Green
Robert Ito as Kaga
Michael Constantine as Mr. Newm
The movie was not looked at favourably by some critics. However, both the USA Today and "drive-in" movie reviewer Joe Bob Briggs, both praised Sho Kosugi, with the USA Today review stating "Sho Kosugi...the hottest kick since Chuck Norris and Bruce Lee!" and Briggs praising Kosugi as "the best kung fu man since Bruce Lee" and ranked the film high on his 10-best list for 1986.