Pravin Vijay Tambe (born 8 October 1971 in Mumbai, Maharashtra) is an Indian cricketer who currently plays for Sunrisers Hyderabad. Tambe made his IPL debut at the age of 41 and he is the oldest IPL player in history when Rajasthan Royals v Delhi Daredevils at Jaipur in May 2013. Currently Tambe captains the DY Patil Sports Academy B team in Navi Mumbai.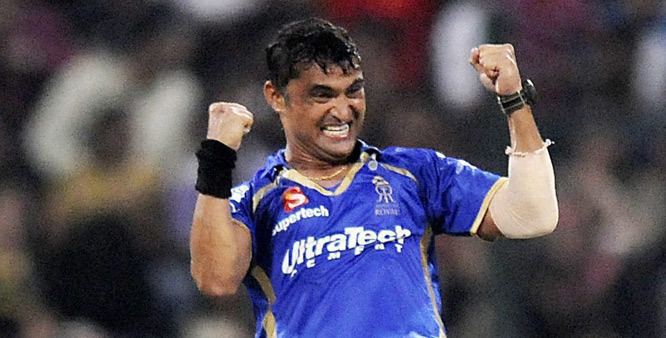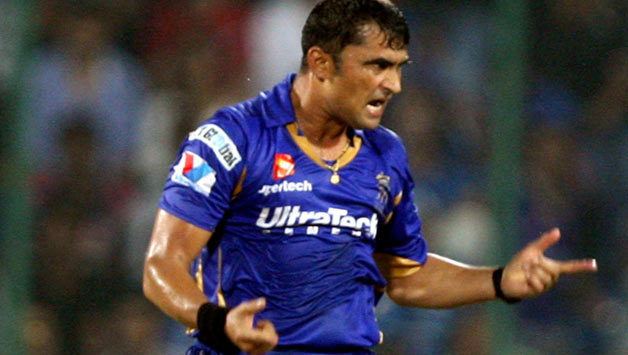 When he was young Pravin wanted to be a fast bowler but it was his Orient Shipping captain Ajay Kadam who asked him to bowl leg-spin. He was part of Shivaji Park Gymkhana team where his leg-spin impressed Sandeep Patil as well. "Sandeep Patil rated Pravin's flipper highly," said Pravin's father Vijay in an interview to DNA.
Pravin had an interesting twist to his life. A man who never played for his city, got selected for Indian Premier League "For someone who has not even got a chance to play first-class cricket and has worked hard all these years in Dr HD Kanga Memorial Cricket League, it is terrific story" says Rahul Dravid, his chief mentor at Rajasthan Royals.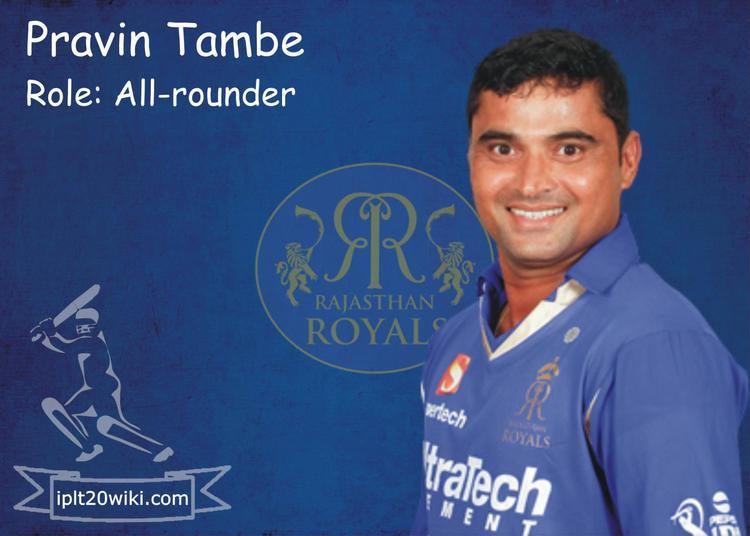 Former club-mate and Mumbai selector Abey Kuruvilla also revealed that Tambe has only peaked over the last 8 years, ever since he switched from bowling medium pace to leg spin. He has received the Golden Wicket(for taking most number of Wicket in the tournament) award in Champions League 2013.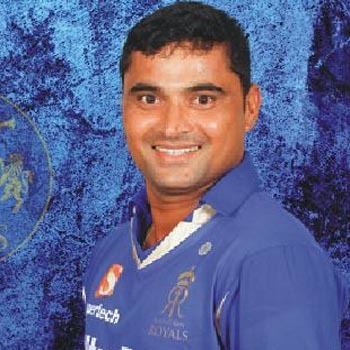 He took a brilliant hat-trick against KKR on 5 May 2014 in Ahmedabad which earned him the man of the match award. He also got the purple cap for the first time in his career by becoming the highest wicket taker in IPL 2014 (till the 25th match).
In February 2017, he was bought by the Sunrisers Hyderabad team for the 2017 Indian Premier League for 10 lakhs.
Tambe (3/10) became the first bowler to complete 10 wickets (ave. 5.90) in four matches in the Champions League T20. Tambe is the first and only bowler to bowl 15 overs in the present competition without conceding a six. Tambe's economy rate of 3.93 is the best amongst the bowlers claiming five wickets or more in the present competition.
He received his maiden call for Mumbai cricket team squad in 2013–14 Ranji Trophy and made Debut in Next Round vs Orissa cricket team He made his List A debut for Mumbai in the 2016–17 Vijay Hazare Trophy on 25 February 2017.
In August 2015, Tambe played in a private T20 tournament in the United States. He was member of a team that includes Mohammad Ashraful who is currently serving a five-year ban imposed on him by the Bangladesh Cricket Board for connections in a fixing scandal during the 2013 Bangladesh Premier League.>