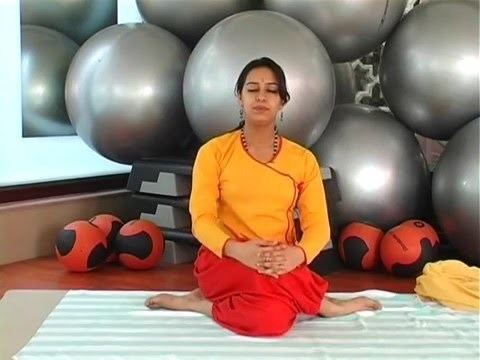 Sharma is a Yoga exponent. She studied yoga with her father, and with Guru Shankar Apte Kathak Kendra New Delhi. Zee Network titled Sharma as the "youngest yogacharyaa" and "mind therapist" on 2 Oct 2007. Her yoga show Jago Bharat Dhyan Yog Andolan is at telecast everyday thrice at Zee Jagran Channel. She was posted as Yoga Guru and Kathak performer at the post of cultural attacher of India at ICC Johannesburg. She has performed Yoga postures for popular ad film 'Incredible India' by Ministry of Tourism, Govt. of India. As a student she worked with Kathak gurus such as Guru Rajendra Gangani, Guru Jaikishan Maharaj, Guru Geetanjali Lal.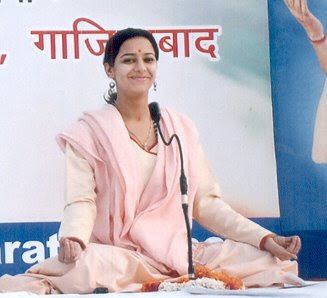 She has given more than 6000 hours of lectures and is invited as a Guest Lecturer and Motivational Speaker at different colleges and universities such as D.A.V college – Yamuna Nagar, Munna Lal Digree College – Saharanpur, Pravasi Bhartiya doctors' conference – Rishikesh, CSKM – Delhi, Mahila College – Viraval (Gujarat), New State Academy – Delhi etc. She is awarded with many national and international honors. UP government and Hindustan news paper honored with " mahila suraksha and shiksha samman 2015" and same day danik jagran news paper honored her for her work in field of Art & Culture on mother tersas birthday 2015 she is honored by danik jagran for his services for the culture and society. In first week of March 2016 she is honored with danik jagran "Sangini Shri Samman" and on 6th oct 2016 she is honored with Amar Ujala "Nari Shakti Samman".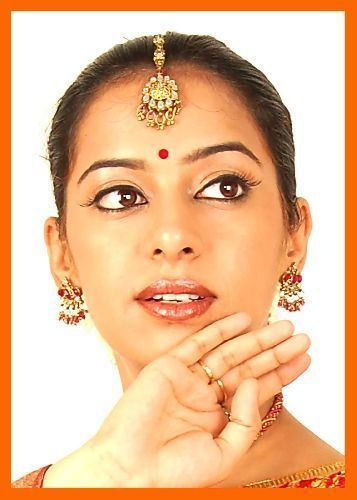 She has done 21 TV shows for different TV channels including Zee Jagran Channel, Zee News, India TV, Focus TV, Etv, Total TV, Zee News Uttar Pradesh, Shri news, Naxatra News, Indosiar, ABP News etc. and has also conceptualized & Produced a TV Show based on teenage troubles "The Balancing Act with Pratishtha" Her show on ABP news "2 min me yog" is very popular. she is regularly invited for talks & debates on all the prominent TV channels like Aaj Tak, Ibn7, News 24, India TV
Sharma has written articles on yoga as well as dance for Sakhi Magazine of Jagran Group, India, For Gaurson Times and for Tathastu Magazine USA, her first ever book at the age of 25 is published by Mokshayatan International Yogashram. [[]] Her bilingual (English & Bahasa Indonesia) book on Kathak with the name "Essential Elements of Kathak" published by Indian Embassy Jakarta & JNICC is launched by Ambassador of India in Jakarta during the flag hoisting ceremony at 65th Republic day celebration. Her latest book on Yoga "Yoga for Healthy Life" released by AYUSH minister. Recently she presented copy of her book Yoga for healthy life to HE President of India.
Sharma has visited many countries for the promotion and propagation of Indian art & Cultural through cultural ministry, Indian Council for cultural relations and even through her personal trips. Presently she is promoting and participating in festival of India in Indonesia 2015 organised by Ministry of Culture & Ministry of external affairs of India.
Aacharya pratishtha is the daughter of word acclaimed yog guru "padmashri bharat bhushan ji" and herself is a yog guru doing many yoga TV shows and launched by zee network as youngest yogacharya. she is working with many social organisations and government organisations for promoting yoga and social welness among human being. she has conducted series of yoga camp for corporate, students, army, police force, women, prisoners and public at large. Few of the organisations are SPIC MACAY, ICCR, Amatra health spa, international yoga festival ministry of tourism, ministry of health government of India, tathastu magazine usa, sakhi magazine India, mokshayatan yog sansthan u.p India etc. She was invited by Uttrakhand Tourism Ministry as guest speaker in International Yoga Festival 2017. She is member of Protocol committee for Diabetes under Ministry of AYUSH, Government of INDIA and Yoga Certification steering committee of Quality Council of India & Ministry of Ayush GOI.
Sharma has given innumerable dance performances and has conceptualized and choreographed 25 dance productions. She has given a cultural presentation representing India in "ASEAN" in 2014. Recently she has performed on Indian Navy ship "sankalp" which was on a good will visit to Australia & Indonesia after Prime Minister of India visit to Australia and performed at Miss India Indonesia pageant 2015. Her Most popular choreography "Krishna the perfection" a musical story telling style kathak dance staged more than 150 times worldwide.