Smt. Prathibha Prahlad is an acclaimed Bharata Natyam dancer whose multi- faceted personality reflects in the exemplary work she continues to do in the arts field. She is a performer, educator, choreographer, arts administrator, author and a cultural visionary.Her contribution to the arts field goes much beyond her own trail-blazing dance career of over 40 years, which has taken her to prestigious platforms all over the world. A distinguished performer, her dance has a magical quality that is at once gripping and soul stirring. She brings the same quality of excellence to her teaching and choreographic works. Her work in the field of arts of showcasing Indian arts and artistes on a global platform is profound and unparalleled in contemporary dance history. The world-famous Delhi International Arts Festival of which she is the founder festival director is a cultural equity that brands India on the world stage.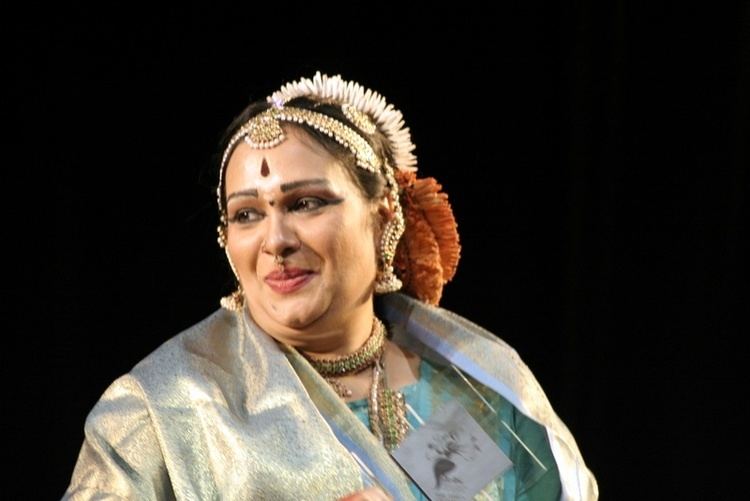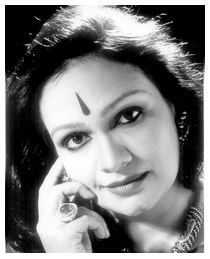 Smt. Prathibha Prahlad had her early training in dance under Smt. & Prof .U.S Krishna Rao. Years after her formal Rangapravesha on January 1977, Smt. Prathibha underwent rigorous training in Bharatanatyam under stalwarts like Padmabhushan Smt. Kalanidhi Narayanan and Guru V.S Muthuswamy Pillai and in Kuchipudi under Guru Dr. Vempatti Chinna Satyam. By the time she was 20, she was an established professional dancer. Her career has taken her to platforms all over India and to several prestigious Festivals in over 50 Countries.
A post graduate degree in Mass Communications and an enviable experience in the performance, print and television media add to her distinction as an arts interlocutor. Prathibha writes articles in leading newspapers and is a frequent invitee to seminars and other academic activities nationally and internationally. She has produced, directed and acted in television serials. Prathibha Prahlad has also authored books on dance & other related subjects.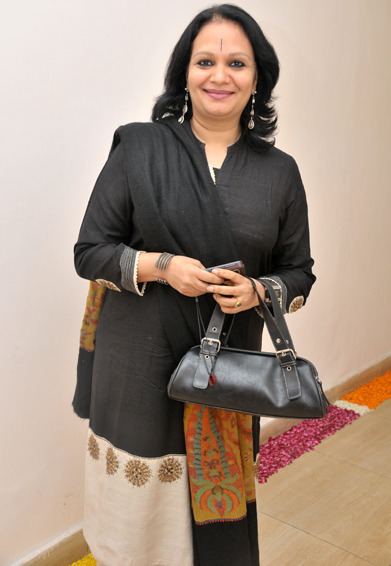 The Prasiddha Foundation & Forum For Art Beyond Borders, both of which she has established into premier cultural organizations of the Country. Prasiddha Dance Repertory, of which she is the Artistic Director and Choreographer has become a much sought after dance group and is frequently invited by International Festivals for performances. Her multi-style productions 'Rhythm & Harmony', 'Panchajanya –sights & sound of India' 'VandeMataram' won her huge accolades and have been emulated by many of her contemporaries and seniors in the field. Smt. Prahlad is equally famous for her missionary work in conceptualizing and presenting International Arts Festivals. The Delhi International Arts Festival, the most famous and the largest Arts Festival in India, of which she is the Founder Festival Director, is a known Brand internationally because of Prathibha's vision, direction, conviction and hard work. The Dept. of Posts, Govt of India, released a 'First Day Cover' of the Delhi International Arts Festivals in 2011, with Prathibha Prahlad's mission statement. Prathibha Prahlad also has the unique distinction of being the only dancer of her generation to be on an Indian Postal Department'MyStamp' of Rs.5 /- released by the Indian Post & Telegraphs Dept., as a special honor to her extraordinary work in the arts field.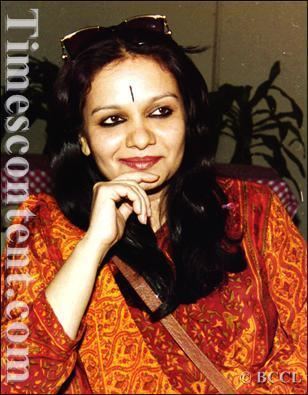 Smt. Prahlad has served extensively on several Government Committees on culture and worked for the propagation of Indian performing arts. She was the convener of the Culture Committee of the Commonwealth Games 2010, a member of the expert committee that designed the Opening & Closing Ceremony of the Games.
The other Government Committees, Prathibha Prahlad has served on include-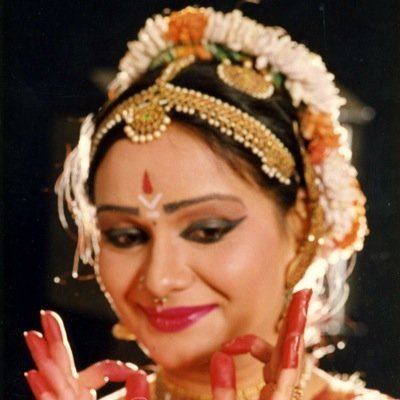 Member of the Executive Board of the Central Sangeet Natak Akademi (1998-2003), member of the Cabinet Committee for HANNOVER EXPO 2000- where she designed the entire cultural component of the Indian Pavilion besides choreographing the main Indian presentation there.( ITPO – Ministry of Commerce),Member, Expert Committee for Tableaux Selection for Republic Day( Ministry of Defence),Member, Expert Committee for selection for Dance Scholarships-( Ministry Of Culture),Member, Expert Committee for Junior and Senior Fellowships-2001,2004,2005,2007,2009,2010,2012,2013-(Ministry Of Culture),Core Committee Member, Culture, for Afro Asian Games (Hyderabad). Besides these, PrathbhaPrahlad has also been member of Committee to design the syllabus for dance for CBSE Boards 10th and 12th -2008,2009,2010,2011.
She was also requested to design the model Question Paper for C.B.S.E Boards for general and practical – Arts-2009/2010 and was on N.C.E.R.T- Committee too design Syllabus and teaching methodology for cultural studies.
PrathibhaPrahlad's other significant and unique contributions to the arts field include procuring travel concession in trains for all artistes travelling for performances, dance direction & performance in the documentary film 'Nectar in Stone' on Belur&Halebid temples, which won the best film awardfrom UNESCO in 1987, production and acting in popular TV serial 'SHRUTI' on the life of a dancer, making a film on 50 years of dance in Karnataka which won her a national award. She was responsible too for the structuring of the Govt. of Karnataka to organize. 'SharadVaibhava' and 'Eka Aneka' festivals of dance and music have won her the appreciation of the large artistic community. The Prasiddha Foundation, which she heads, collected funds for the PM's Relief Fund through her programme – 'Karnataka for Kargil'.
In recent years, she was a special invitee to speak on 'Culture Maps – India' at prestigious international festivals such as the Adelaide International Arts Festival, Tokyo International Arts Festival, China Shanghai International Festival, Taiwan International Arts Festival, Beijing International Arts Festival, Festivals in Poland, Denmark, Israel and others. She was invited to present her production 'VandeMataram' for the closing of Festival of India in Malaysia in June 2015. She continues to be a frequent invitee to international conferences and Festivals and is very popular on the international arts circuit.
Smt. Prathibha Prahlad is the recipient of numerous awards and titles. The Govt. of India has honored her with the PADMASHRI (2016) in recognition of her yeoman service to the arts. She is the youngest recipient of the Central Sangeet Natak Akademi Award for dance (2001). She has also received the Karnataka State Government Award (2001), Sangeet Nritya Academy Award of Karnataka (1997).
Her first performance was at the age of 6 in Vijaya High School, Bangalore
First major performance in Town Hall, Bangalore at age 8 - 1970
She did her Ranga Pravesha on 1 January 1977 at Rabindra Kalakshetra, Bangalore
In the Manila International Dance Festival, she was the only Indian Dancer invited to perform, in Indonesia in the year 1991.
In Nepal for the 50th Anniversary of The Indian Republic, in 1998.
For India's Opening, Okayama International Dance Festival, Japan, 1993.
Danced in Sydney's Flute festival, in 1997.
In 1999, performed in Sri Lanka.
In 1999, she performed for the International Festival at Bangladesh, and for Independence Day for Fiji and The Maldives the same year.