Country

India




State

Jammu and Kashmir





District

Poonch








Languages spoken

Urdu, Hindi, Pahari, Dogri, Gojri



Map of Poonch
Poonch (also referred to as Punch) is a town and a municipal council in Poonch District in the Indian state of Jammu and Kashmir. The city is near the Line of Control - the de facto border with Pakistan's Azad Kashmir.
Contents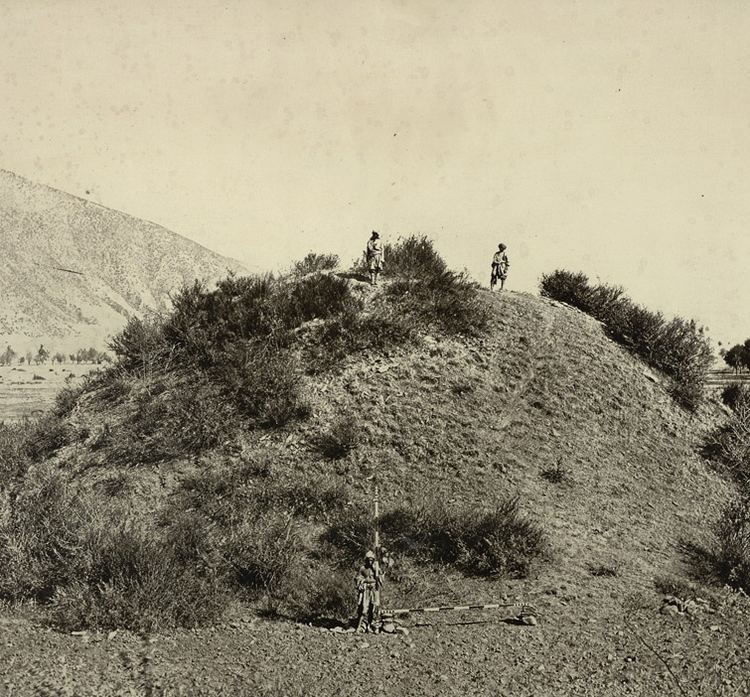 Based on the Mahābhārata evidence, and the evidence from the 7th-century Chinese traveler Xuanzang, the districts of Poonch along with Rajauri and Abhisara were under the sway of the Republican Kambojas during epic times.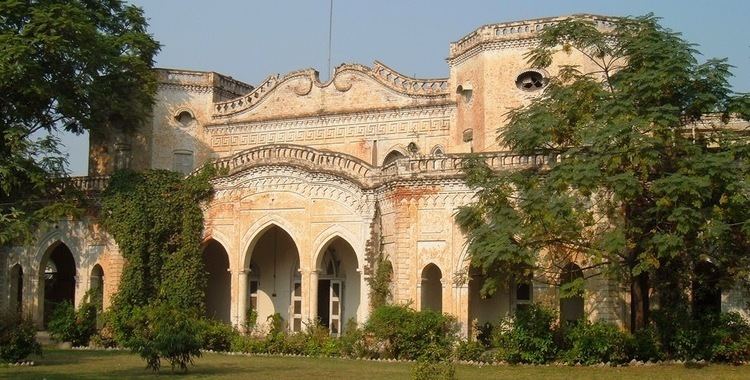 Noori chamb poonch jammu kashmir mpg
Geography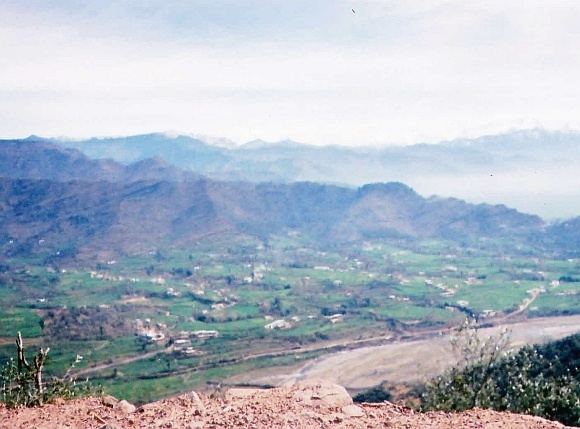 Poonch is located at 33.77°N 74.1°E / 33.77; 74.1. It has an average elevation of 981 metres (3218 feet). The Pir Panjal range of mountains separates Poonch Valley from the Kashmir Valley. For a long time the only road connection between the two valleys was from Jammu. But now with the completion of the Mughal Road connecting Bufliaz in Poonch to Shopian in Kashmir, there is a direct connection between the two. It consist of 4 tehsils, Haveli, Mendhar, Surankote and Mandi.
Climate
Poonch has a humid subtropical climate (Köppen Cfa), much cooler than what is found in much of the rest of India, due to its moderately high elevation and northerly position. Winters are cool, with daytime a January average of 2.5 °C (36.5 °F), and temperatures below freezing at night. Summers are short and usually pleasant. The summer temperature generally does not rise above 31 °C. Winters are cool and characterized by rainfall due to western disturbances. Snowfall is quite common during the months of January and February.
Demographics
As of 2011 India census, Poonch had a population of 40,987. Males constitute 55% of the population and females 45%. Poonch has an average literacy rate of 79%: male literacy is 84%, and female literacy is 77%. In Poonch, 13% of the population is under 6 years of age. The majority religious faith is Hinduism 44.19%. Islam 33.49% and Sikhism 20.79% are the biggest religious minorities.
History
Poonch has witnessed many historical eras. Around 326 BC when Alexander the Great invaded the lower Jhelum belt to fight with Porus, this region was known as Dravabhisar. In the 6th Century AD, the famous Chinese traveller Huien Tsang passed through this area. According to his observation, this region was known as part of Kashmir also known as mini kashmir. Around 850 AD Poonch became a sovereign state ruled by Raja Nar, who was basically a horse trader. According to Rajtrangani, Raja Trilochan Pal of Poonch gave a tough fight to Mahmood Ghaznvi, who invaded this area in 1020 A.D.
In 1596, the Mughal emperor Jahangir made Raja Siraj-Ud-Din Rathore, the descendant of Rao Jodha and Rao Suraj Singh, the new ruler of Poonch. Siraj-Ud-Din and his descendants Raja Shahbaz Khan Rathore, Raja Abdul Razak Rathore, Raja Rustam Rathore and Raja Bahadur Rathore ruled this area up to 1798 AD. From 1819 A.D -1850 A.D Poonch remained a part of Khalsa Darbar, and it remained under the occupation of the Sikh Empire until 1850. In 1850 A.D Dogra Raja Moti Singh laid foundation of Dogra Raj in Poonch. Moti Singh who served as the Prime Minister to Sikh Emperor Ranjit Singh was gifted Poonch as a jagir by the Sikh Emperor. Poonch remained a Jagir which had its own jagirdar under the Maharaja of Jammu and Kashmir from 1850 until the 1940s. on the recommendations of Glancy Commission, a 75-member Legislative Assembly had come into existence under the name of Praja Sabha. Two seats were allotted to the Poonch Muslim principality. Khansab Khan Muhammad Khan of Poonch was elected MLA 1934-1946 form Tehsil Bagh and Sudhanati. He was returned to the Tehsil Bagh and Sudhnoti seat in subsequent Legislative Assembly elections until 1946, when he stepped aside voluntarily in favour of Sardar Muhammad Ibrahim Khan
Road
A bus across the LOC, the Poonch-Rawalakot bus, has helped to re-establish ties across the border.
Rail
Jammu–Poonch railway line is a proposed railway line from Jammu Tawi station via the Historic City of Akhnoor to Poonch.
Air
Poonch Airport is a small airstrip which was constructed during Indo-Pakistani War of 1947.
References
Poonch Wikipedia
(Text) CC BY-SA